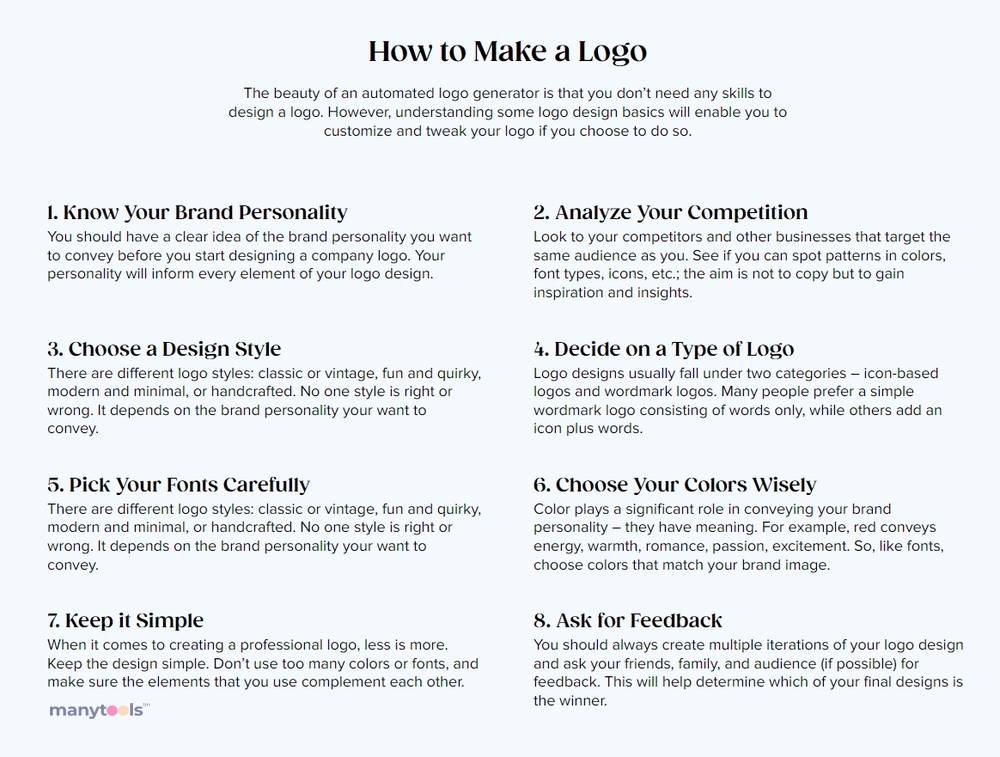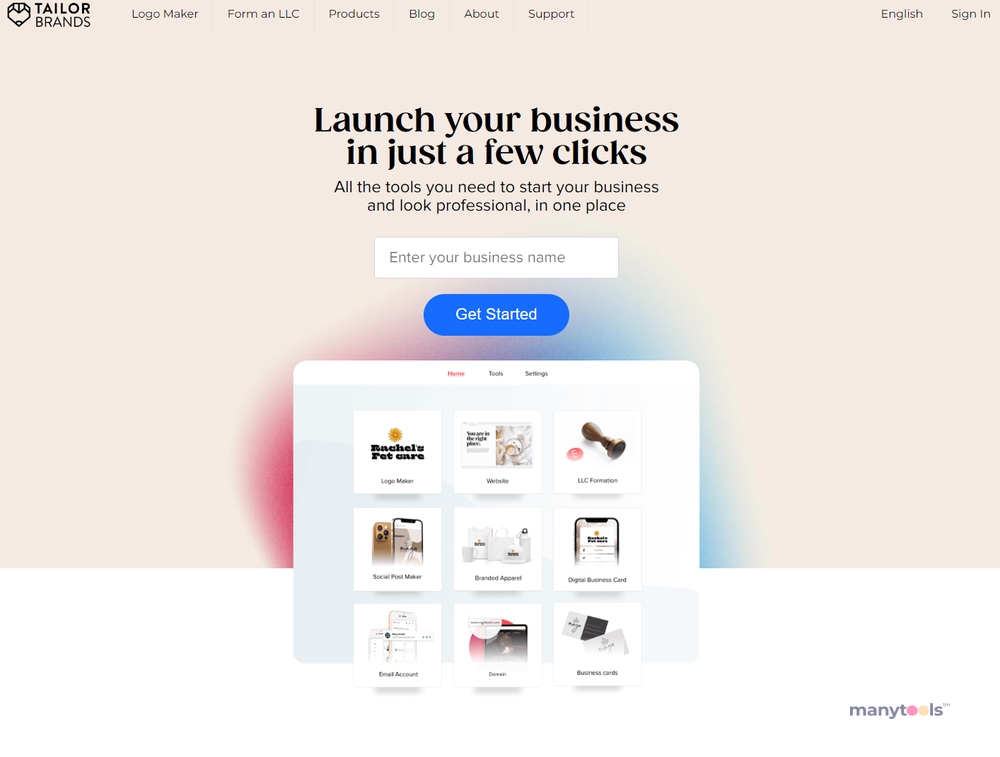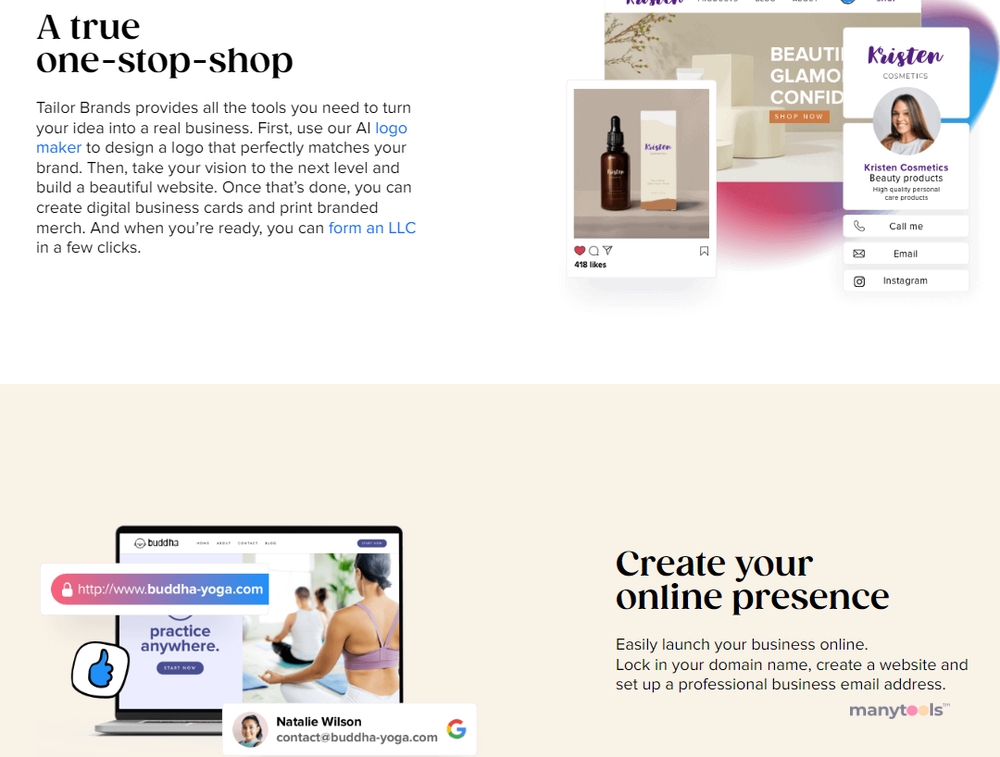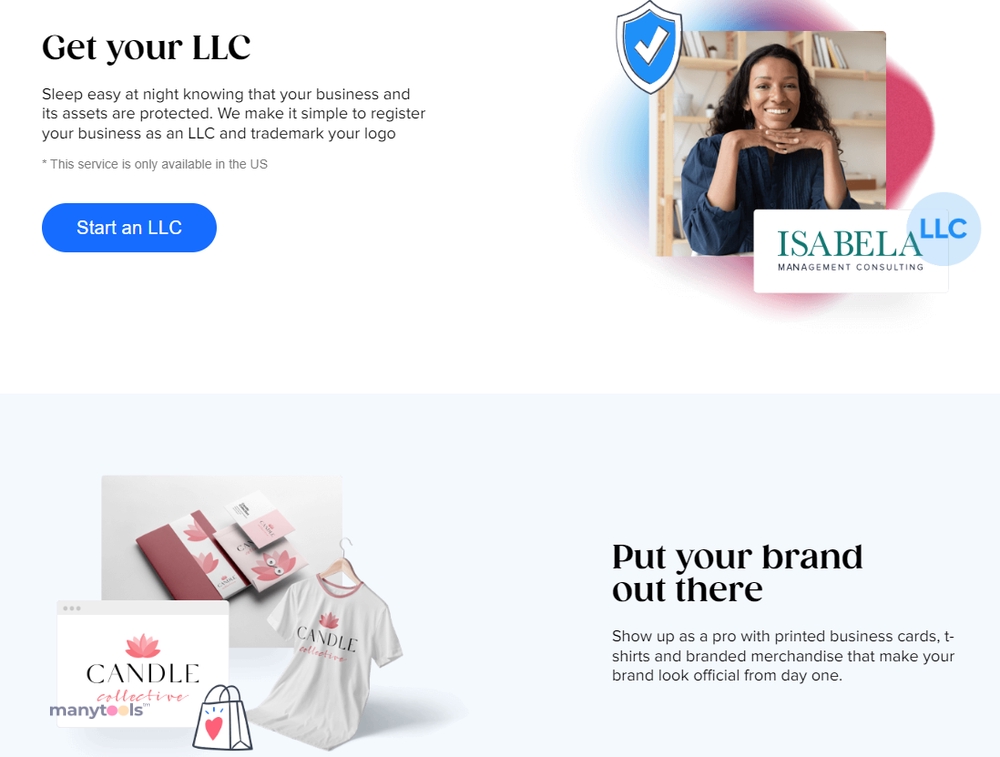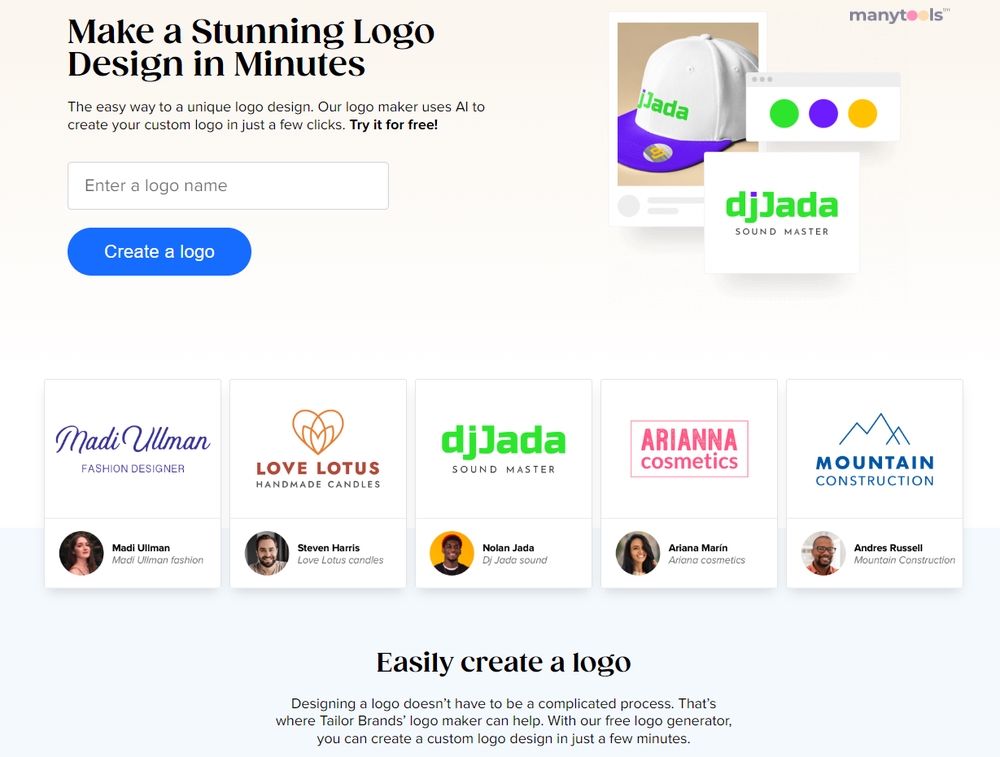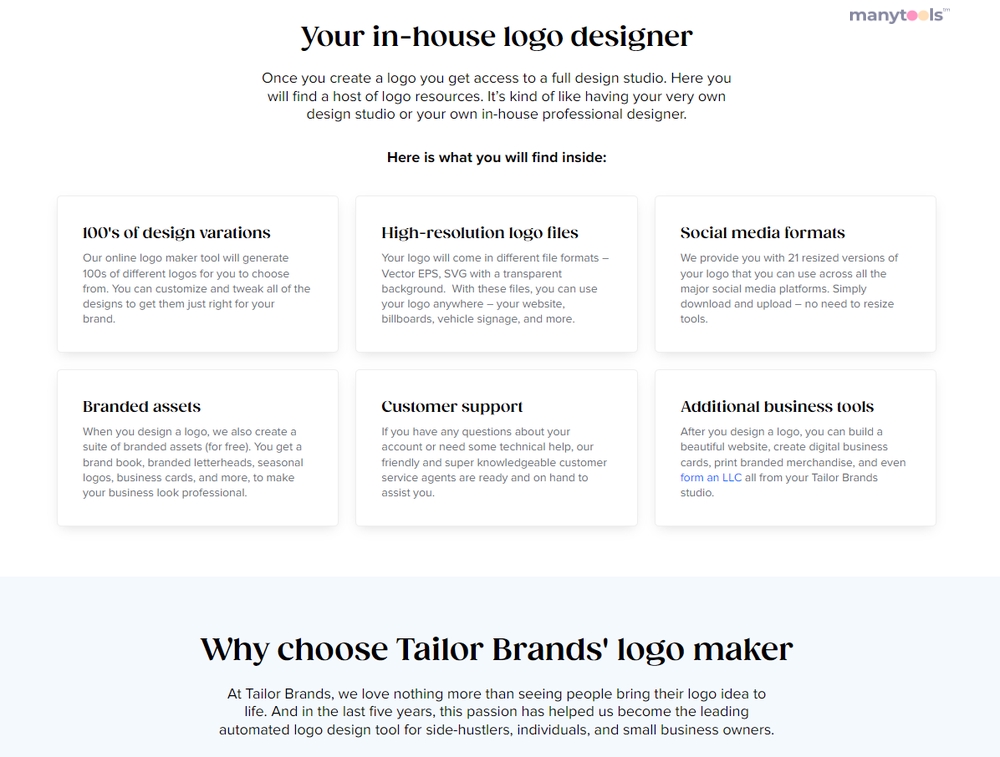 Your One-Stop Shop for Business Setup
Imagine having all the tools you need to start and grow your business under one digital roof. That's what TailorBrands offers. This platform is not just about setting up your business, but also about helping it thrive in the digital world.
Creating a Brand Identity
Starting a business involves creating a unique brand identity. With TailorBrands, you can craft an impressive logo that truly represents your brand. The platform's logo maker is not only user-friendly but also capable of generating eye-catching and professional designs. So, even if you lack design skills, TailorBrands has got you covered.
Launching Your Website
Once your logo is ready, the next step in setting up your business is launching your website. TailorBrands can help you build a professional website that aligns with your brand. You can choose from a wide range of templates and customize them to your liking. Plus, you can buy your domain directly from TailorBrands, making the whole process easier and faster.
Making a Digital Business Card
In the digital era, having a digital business card is a must. TailorBrands allows you to create digital business cards that stand out. With its intuitive design tools, you can create a business card that reflects your brand's personality and keeps you connected with your customers and partners.
The Ease of Starting an LLC
Apart from creating your brand identity and launching your website, TailorBrands offers a seamless way to start your Limited Liability Company (LLC). With just a few clicks, you can get your LLC up and running. The platform provides all the necessary forms and guidance, ensuring you don't miss any crucial steps.
Conclusion
TailorBrands is more than just a business set-up platform. It's a comprehensive tool that helps you create your brand, launch your website, and even start your LLC. With its user-friendly interface and powerful tools, TailorBrands makes the process of setting up a business easy and enjoyable. Whether you're a seasoned entrepreneur or a newbie, TailorBrands is the ultimate resource for your business needs.
So, why wait? Start your business journey with TailorBrands today! This platform is a game-changer in the world of digital entrepreneurship.
REVIEWS AND EXPERT OPINION Tailor Brands
Tailor Brands offers a user-friendly logo creator that boasts impressive features, including an extensive icon library, the option to save all your designs (regardless of payment), and social media tools. Additionally, a convenient mobile app is available for both iOS and Android devices. On the downside, customization is somewhat restricted. Users cannot develop their own color scheme, font choices are limited, and the drag-and-drop functionality to build logos has been removed.
Tailor Brands review
04 Aug 2022
Tailor Brands provides a remarkably fast and straightforward approach to logo creation. While it is possible to create a logo at no cost, a subscription is required for downloading it in high resolution. The platform offers numerous additional tools that can be beneficial for businesses lacking the resources to collaborate with a designer. However, the designs might not be award-winning quality.
Tailor Brands Review | Get Your Brand Logo Today
05 Jan 2023
Tailor Brands serves as an excellent choice for those seeking a swift and budget-friendly solution for logo creation. This platform is ideal for individuals who lack the time, funds, or technical expertise to invest in a professional logo design. Tailor Brands enables small business owners and solo online entrepreneurs to effectively compete in the branding space with larger companies. For those who are just beginning their branding journey and may be uncertain about their preferences or available options, Tailor Brands provides a helpful starting point to explore logo designs that can enhance their brand's image. However, more advanced users may find the customization features somewhat restrictive or be deterred by the pre-designed icons.
Other Tools Like
TailorBrands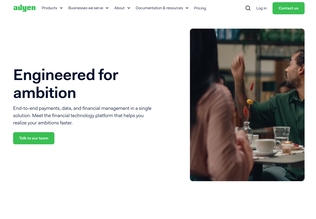 Adyen
adyen.com
Paid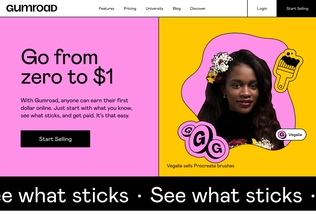 Gumroad
gumroad.com
Paid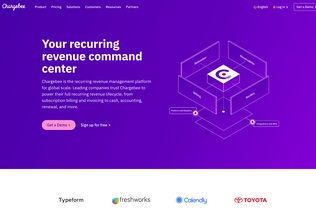 Chargebee
chargebee.com
Trial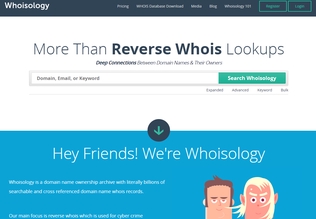 Whoisology
whoisology.com
Trial
Comments