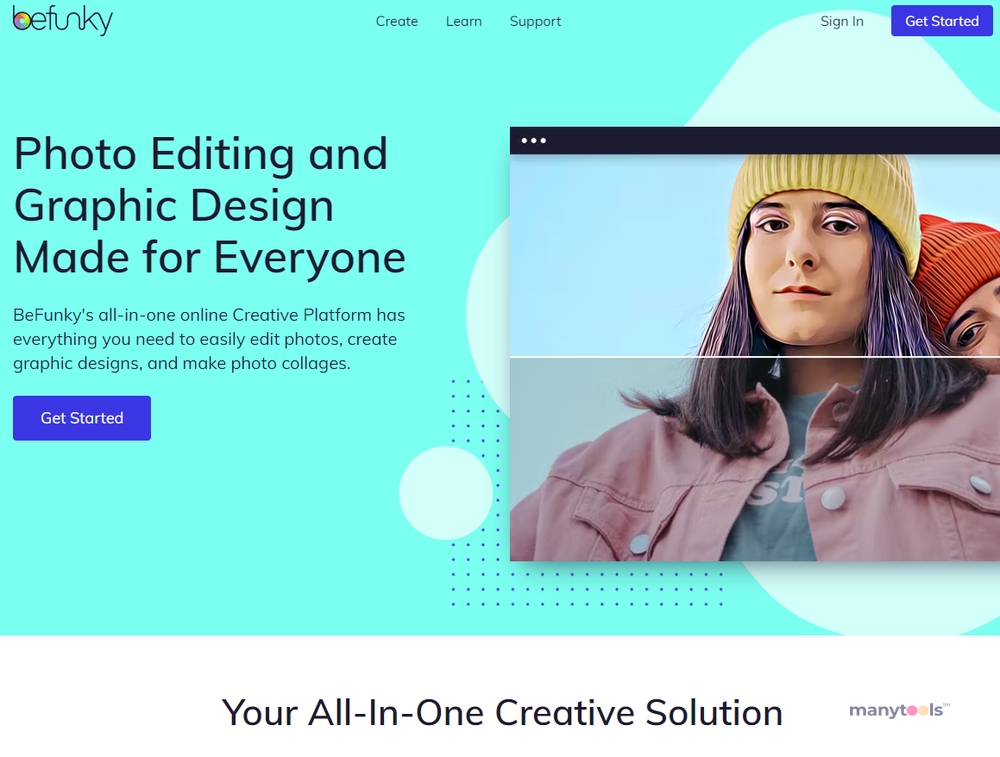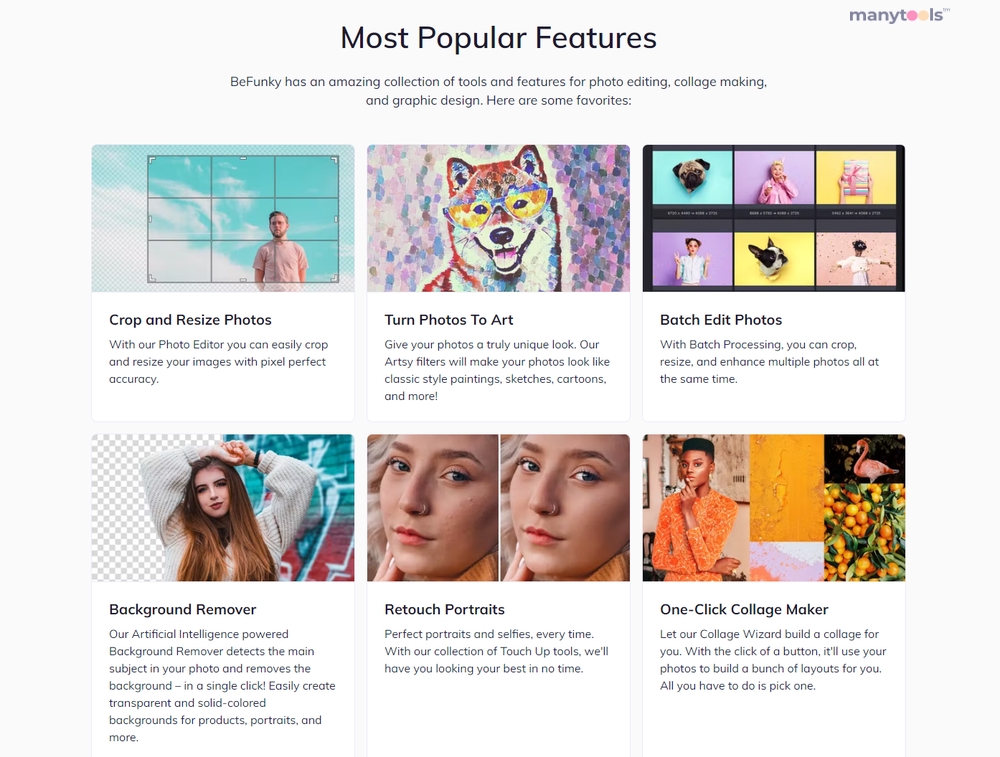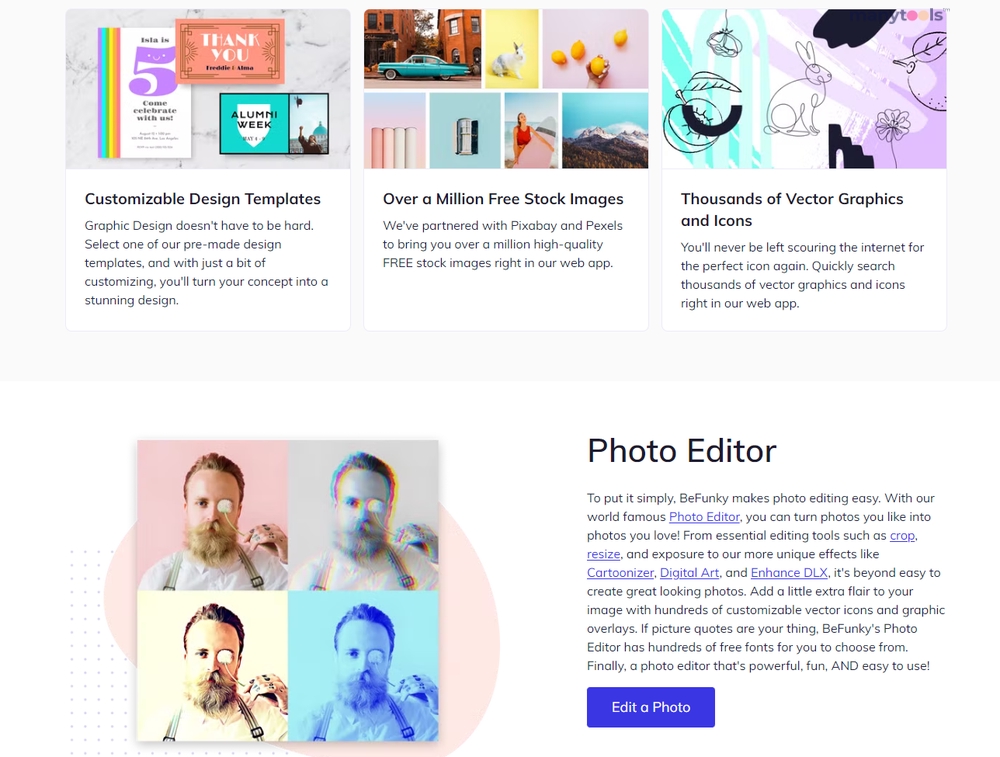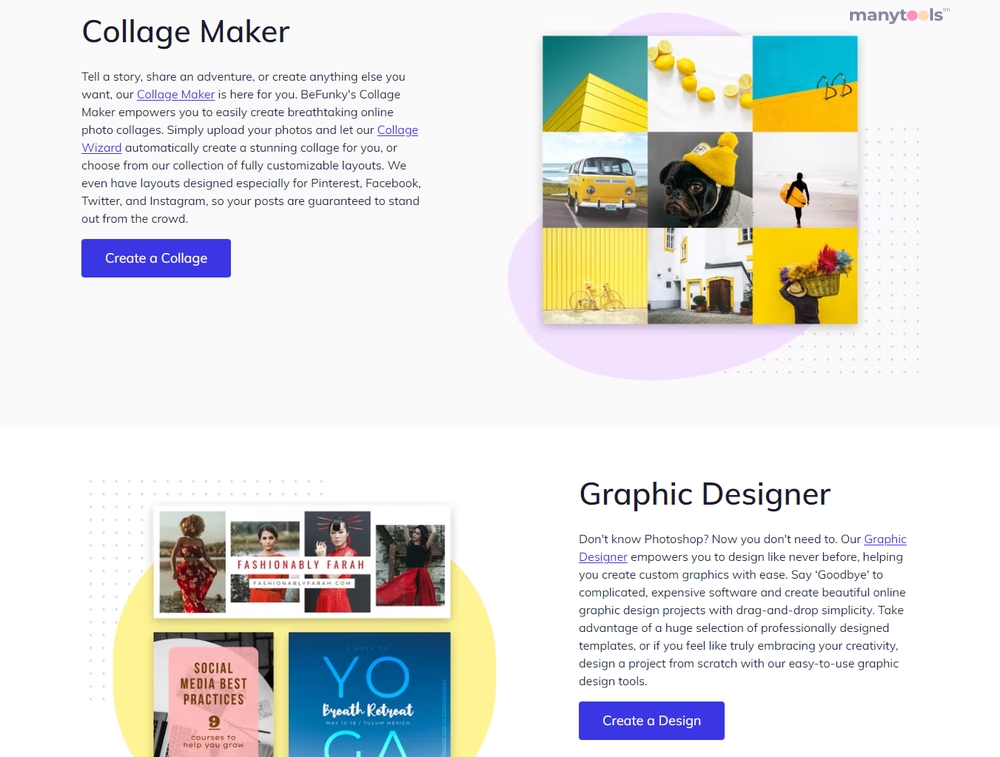 Welcome to BeFunky: Your Creative Playground
Welcome to the world of BeFunky, a free online photo editing, and collage-maker tool that is designed to empower everyone, even without any design experience. BeFunky offers a seamless and fun experience to edit photos, apply effects, and create stunning photo collages.
Exploring Photo Editing Possibilities
Starting with Photo Editing, BeFunky provides a platform that makes it easy for beginners and professionals alike. Offering an array of tools, filters, and effects, it provides a comprehensive creative playground for photo enhancements. From basic edits to advanced corrections, BeFunky lets you adjust color balance, exposure, and sharpness. The ability to add text, graphics, and overlays makes it perfect for customizing your images in a multitude of ways.
Unleashing Creative Potential with Photo Effects
Moving on to Photo Effects, BeFunky boasts a wide collection of photo effects that can be applied with a single click. Whether you want to create a vintage feel, a dramatic black-and-white image, or a pop art masterpiece, BeFunky has an effect for that. It's an ideal tool for those who wish to experiment and push the boundaries of their creativity.
Crafting Collages with BeFunky's Collage Maker
BeFunky's Collage Maker is another standout feature. With a vast selection of templates, shapes, and patterns, you can create beautiful collages in moments. Whether you're crafting a mood board or a photo montage, the collage maker is easy to use and highly versatile.
Effortless Graphic Design with Templates
For Graphic Design, BeFunky offers pre-made design templates for social media posts, banners, cards, and more. These templates are fully customizable, so you can adjust the colors, fonts, and images to match your branding. This feature takes the hassle out of designing from scratch and ensures your designs look professional.
User-Friendly Interface for Seamless Creativity
Ease of use is a prominent feature of BeFunky. With its user-friendly interface, this tool is accessible to everyone, regardless of their skill level. The intuitive and clean design makes photo editing, collage making, and graphic designing a breeze.
Accessible and Convenient Tool
In terms of accessibility, BeFunky is readily available online. No downloads or installations are required, making it a convenient choice for those on the go. Plus, it's free to use, although there is a premium version that offers more features and removes ads.
Unlocking Your Creative Potential with BeFunky
In a nutshell, BeFunky is a versatile tool that offers a wide range of possibilities for photo editing, collage creation, and graphic design. It's easy to use, fun, and free, making it a valuable tool for both amateurs and professionals. With BeFunky, the power to create stunning visuals is just a few clicks away.
BEFUNKY PHOTO EDITOR REVIEW
29 Mar 2023
What sets BeFunky's photo editor apart as the top contender among online photo editors? Does it outshine Fotor? BeFunky is a web-based photo editing application designed for fundamental photo improvements, color adjustments, collage creation, and graphic design. The platform offers ten image editing modules, neatly arranged in a side panel. A standout feature is the ability to design layouts for your projects, import images, tailor them to your preference, and then alter the layout without compromising the quality of the pictures. This function is particularly effective for creating collages.
BeFunky Review and Its Best Alternatives
25 Jan 2023
BeFunky stands out as an incredibly user-friendly and efficient online photo editing application. As many BeFunky reviews have pointed out, this platform is consistently applauded for its impressive features and seamless design, which is undoubtedly accurate. The interface is both intuitive and uncomplicated, catering to users with varying skill levels. The array of editing tools offered is quite extensive, enabling users to perform a wide variety of modifications to their photos, such as cropping, resizing, adjusting brightness and contrast, and applying numerous filters and effects. Furthermore, applying artistic filters and effects to your photos is as simple as clicking on them, with the app handling everything else automatically.
BeFunky Review: The Advanced Photo Editor with Free Version
23 Feb 2023
BeFunky is available to all users free of charge, making it an accessible and appealing option for those who wish to edit their photos without spending a dime. With the tools provided by BeFunky, users can significantly enhance their images with ease and efficiency. As we delve into our analysis of this remarkable online tool, rest assured that no information about BeFunky will be overlooked. Additionally, we believe that understanding both the advantages and disadvantages of BeFunky will provide a comprehensive picture of the tool, allowing users to make an informed decision about whether or not it's the right choice for their photo editing needs.
Other Tools Like
BeFunky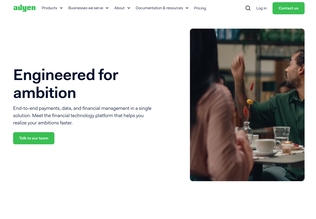 Adyen
adyen.com
Paid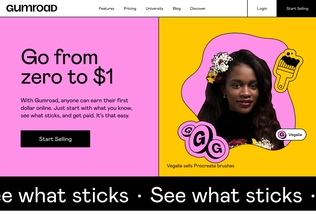 Gumroad
gumroad.com
Paid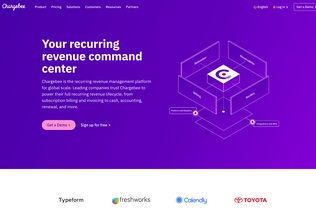 Chargebee
chargebee.com
Trial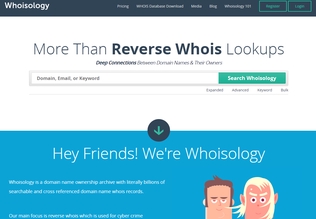 Whoisology
whoisology.com
Trial
Comments