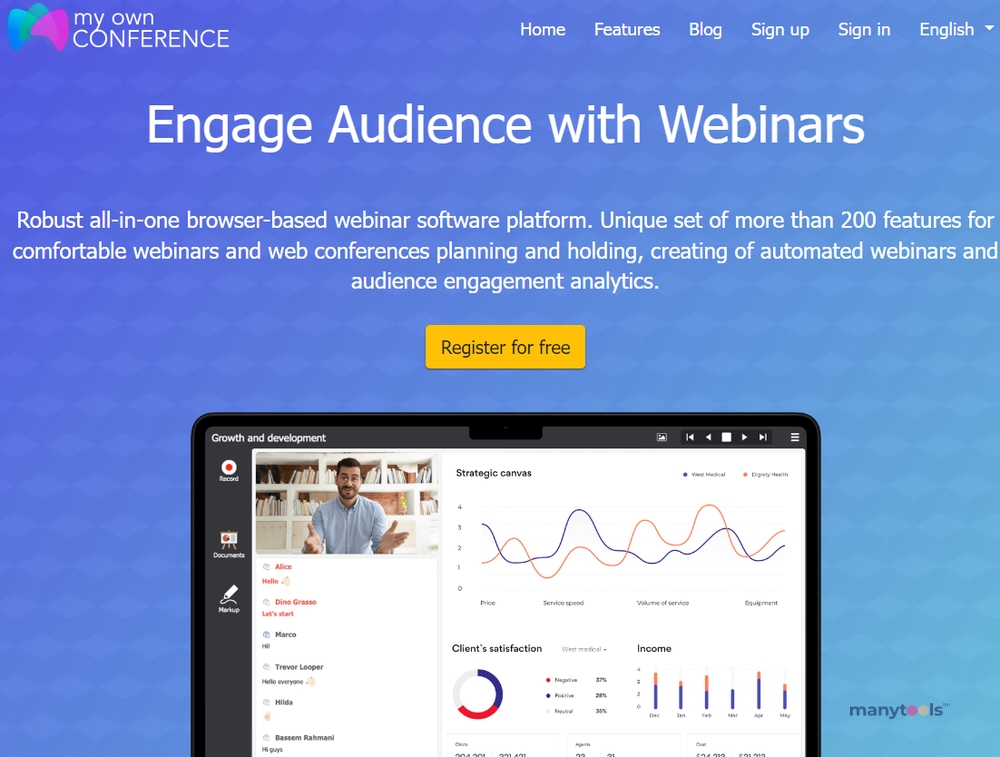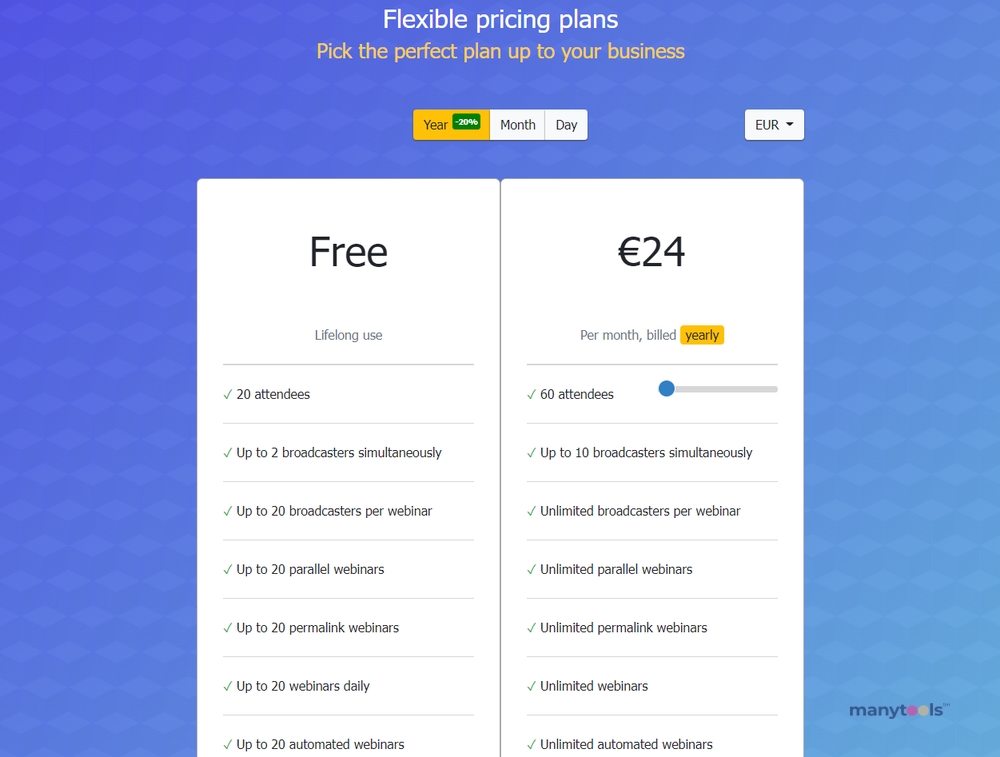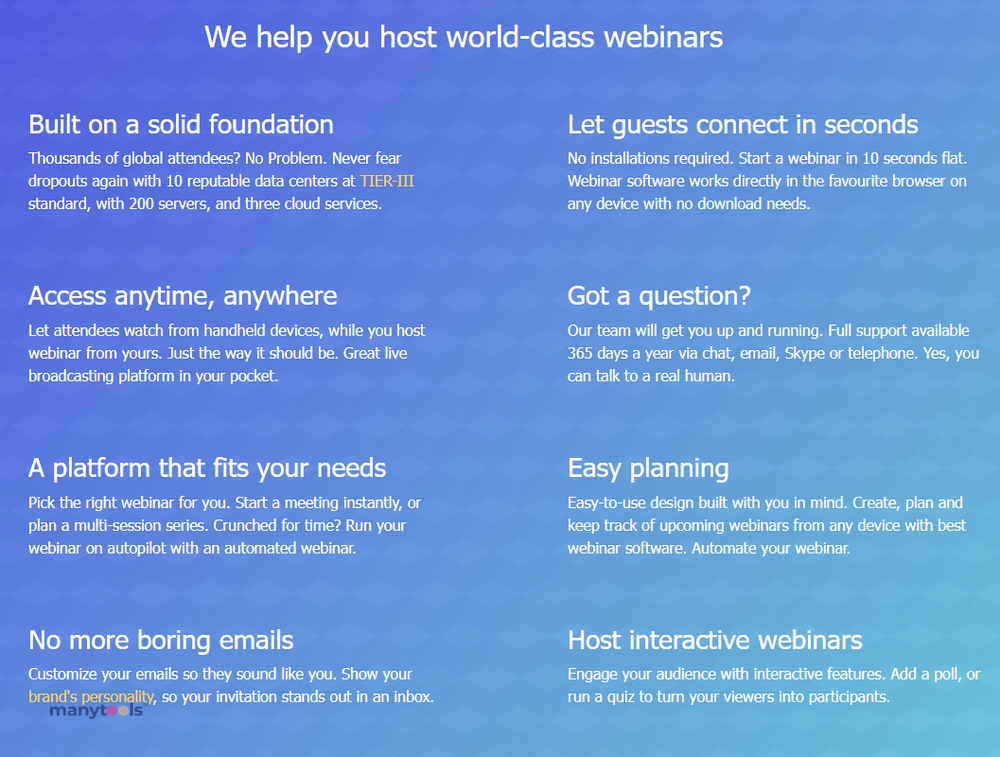 Stepping into the Digital Arena with MyOwnConference
Imagine a platform that seamlessly converges web conferencing, online meetings, and live interactive webinars into one comprehensive package. Welcome to MyOwnConference, a tool created with the digital professional in mind.
Riding the Webinar Wave
MyOwnConference is a webinar software that allows you to host online meetings and live interactive webinars. It's designed for ease of use, allowing you to focus on delivering your message while the software takes care of the technical aspects.
Uncomplicated Yet Powerful
This tool is not just about simplicity. It packs a powerful punch with its features. It's a cost-effective alternative to physical meetings, breaking down geographical barriers and enabling businesses to reach a global audience. This is the essence of MyOwnConference, making it a must-have tool for digital professionals.
Let's Talk Features
MyOwnConference stands out for its features. It accommodates up to 10,000 viewers, has automated webinars, offers real-time chat, and includes statistical analysis. What's more, it allows file sharing, has a whiteboard function, and even offers simultaneous interpretation. With these features, the platform not only enriches your webinars but also makes them more interactive and engaging.
The Magic of Automation
One of the standout features of MyOwnConference is its automation. It allows you to record webinars, which can be played back at any time. This means you can reach your audience even when you're not physically present. Automation also means you can schedule your webinars in advance, freeing up your time to focus on other business aspects.
A Tool for Every Professional
Whether you're a developer, designer, SEO guru, webmaster, affiliate marketer, growth hacker, data analyst, or content creator, MyOwnConference is a tool designed for you. It's a platform that takes the stress out of webinars, allowing you to deliver your message effectively and reach a wider audience.
MyOwnConference: A Game Changer
In the rapidly evolving digital landscape, MyOwnConference is a game changer. It's a tool that not only simplifies webinars but also enhances their potential. With its impressive features and easy-to-use interface, it's an essential tool for any digital professional aiming to make a mark in their field.
Step into the future of webinars with MyOwnConference, and let the platform elevate your digital events.
MyOwnConference Webinar Platform Review 2023
04 Apr 2023
MyOwnConference is a robust webinar platform and web conferencing solution that has gained immense popularity worldwide. This service enables users to effectively organize and manage conferences, irrespective of the number of attendees. I appreciate how this software integrates all the essential features for seamless communication, including links, records, invitations, chat, and more.
Other Tools Like
MyOwnConference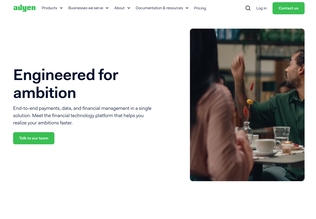 Adyen
adyen.com
Paid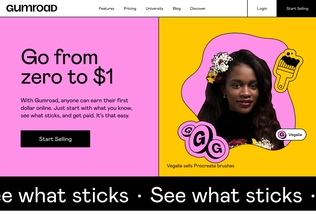 Gumroad
gumroad.com
Paid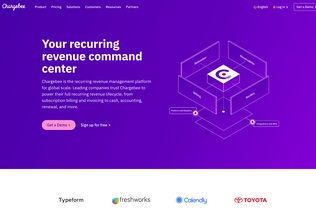 Chargebee
chargebee.com
Trial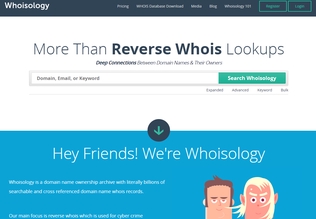 Whoisology
whoisology.com
Trial
Comments