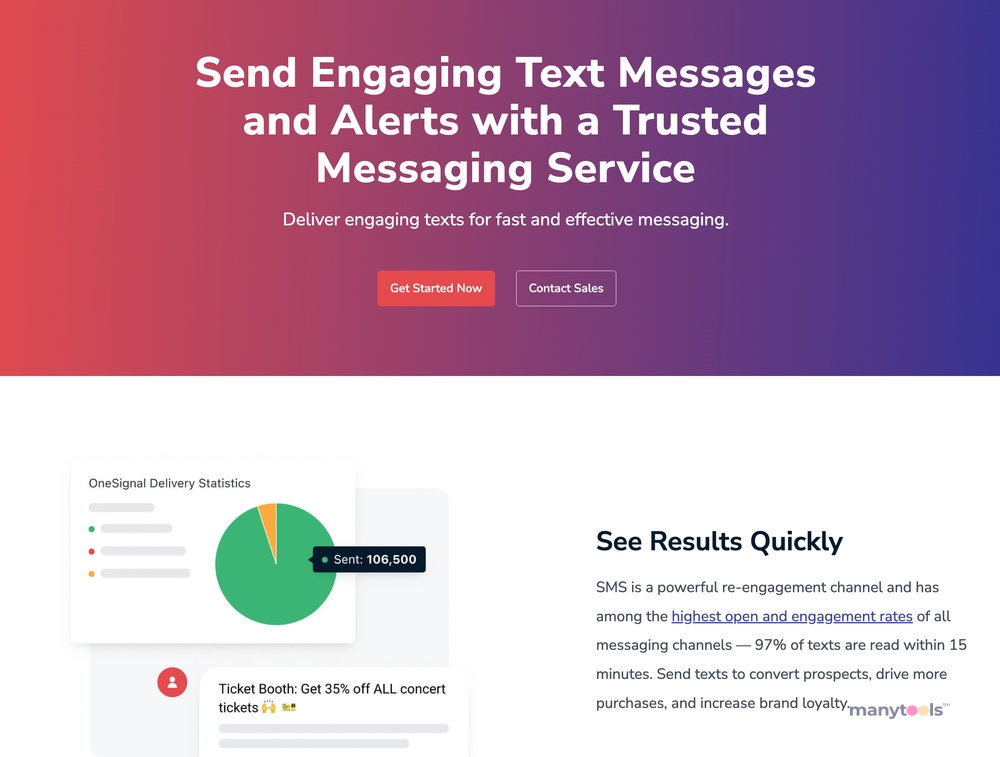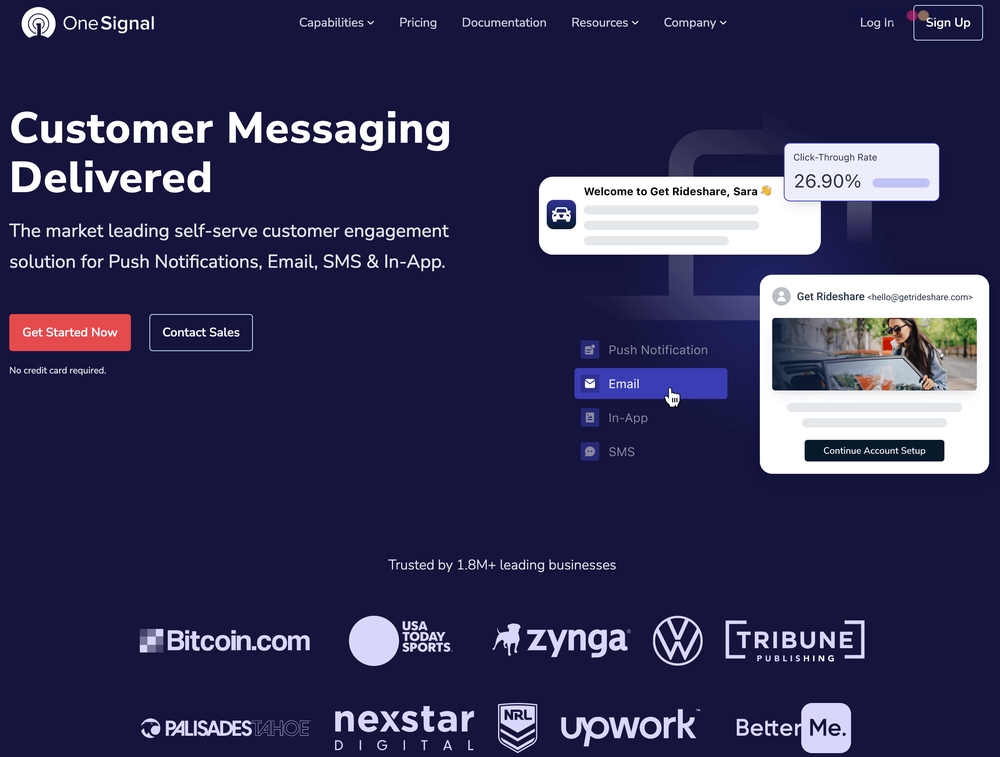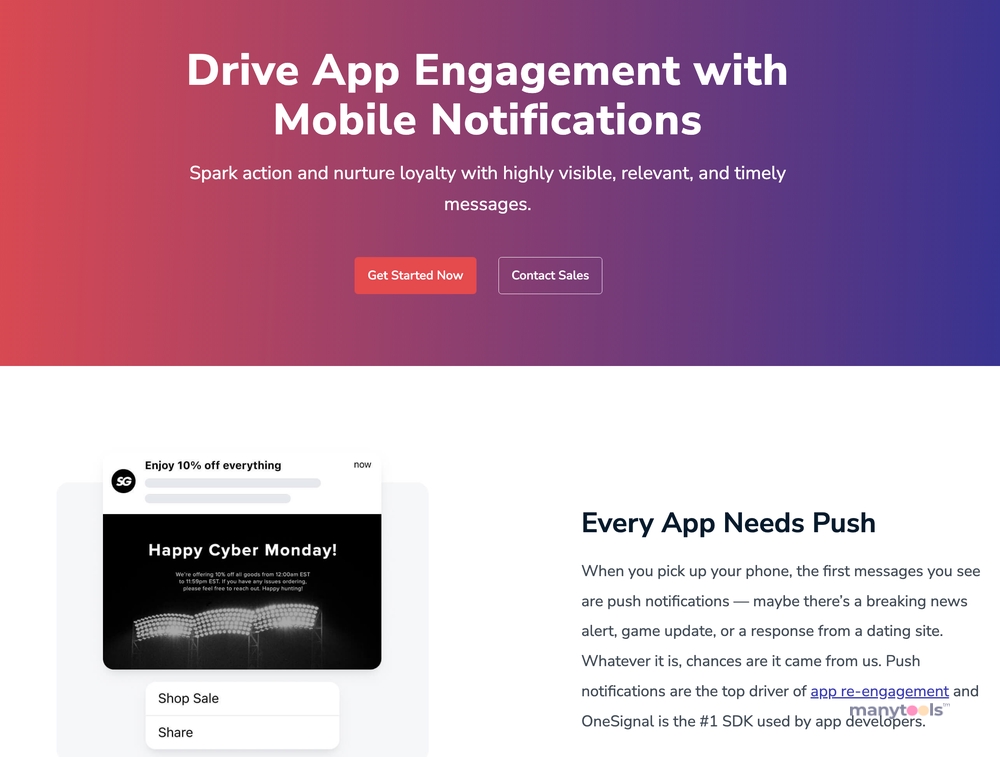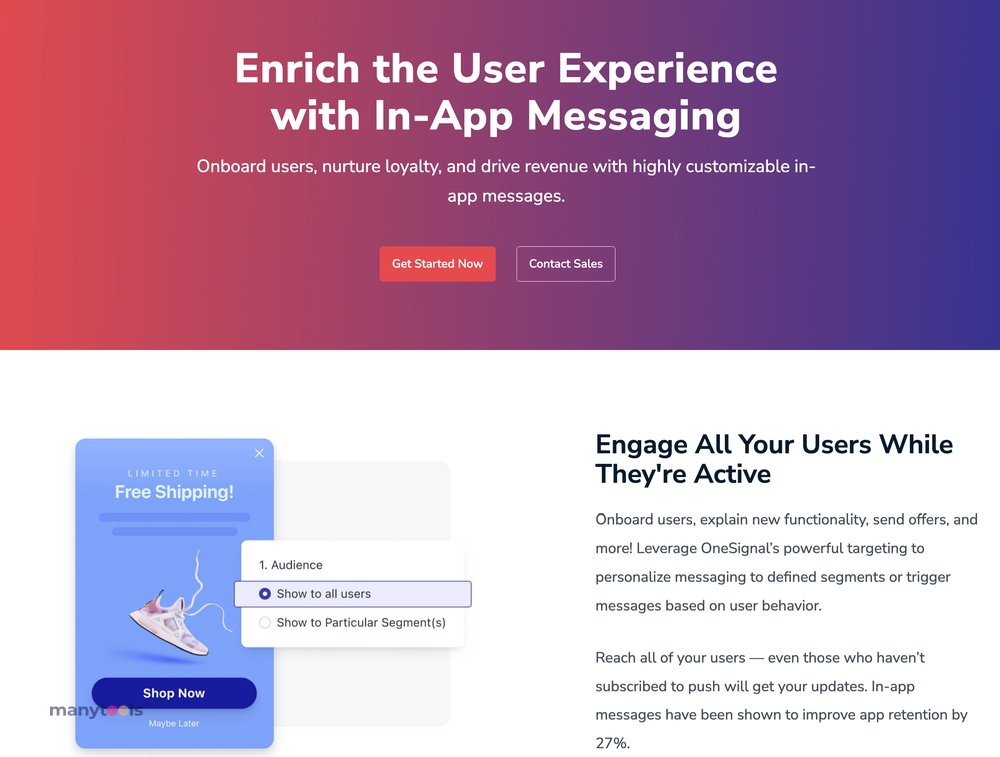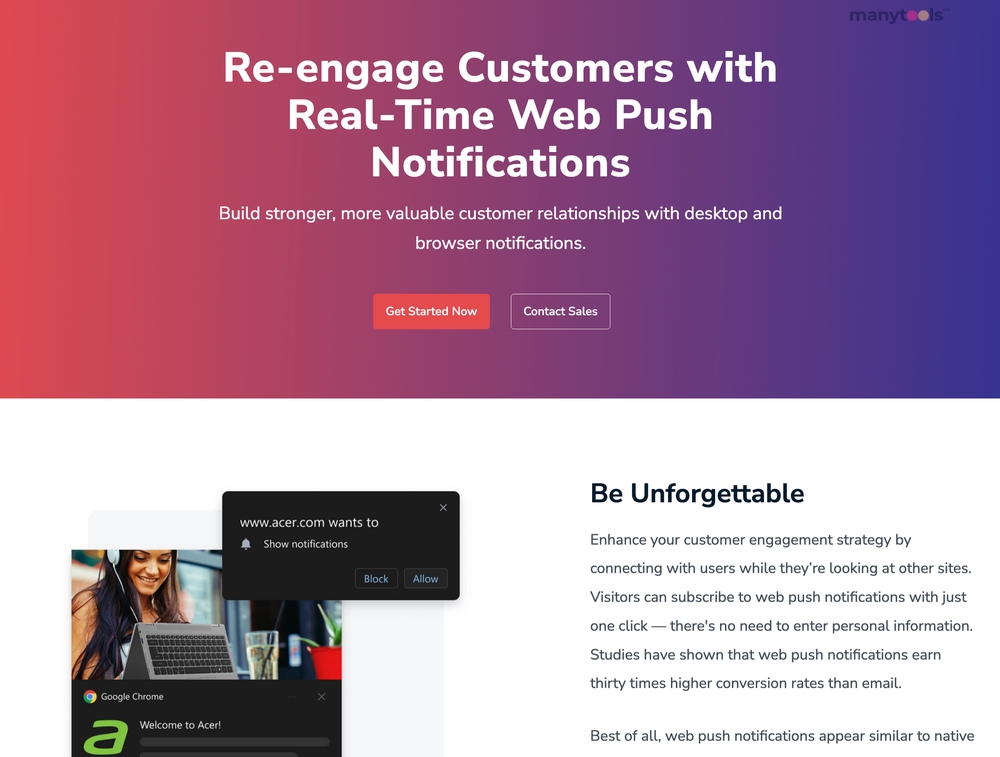 Introducing OneSignal, the Premier Tool for Customer Messaging
Dive into the world of customer messaging with OneSignal. This tool is a leader in the industry and a trusted ally to over a million developers worldwide. It's a complete solution that offers not just mobile push notifications, but also web push, SMS, email, and in-app messaging.
A Comprehensive Solution for Customer Engagement
OneSignal is a powerful tool designed to maximize customer engagement and minimize churn. Are you looking for a way to enhance your interactions with your customers? OneSignal has got you covered. It's a comprehensive software that offers different ways to keep your customers updated and engaged.
Boost Your Customer Engagement with Push Notifications
OneSignal stands out in its ability to provide push notification software that improves customer engagement. With this tool, you can send notifications directly to your customers' devices, ensuring they are always up-to-date with what's happening in your business.
The Power of Web Push, SMS, Email, and In-App Messaging
But OneSignal doesn't stop at push notifications. It also offers web push, SMS, email, and in-app messaging. This all-in-one approach ensures a seamless and integrated communication strategy, enhancing your overall customer experience.
A Trusted Tool for Developers
OneSignal is not just a tool. It's a trusted partner to over a million developers worldwide. Its reliability and effectiveness in customer messaging make it a go-to solution for developers who want to improve their engagement strategies.
Improve Your Business with OneSignal
Imagine being able to manage all your customer communications from one place. OneSignal makes this a reality. By combining different communication channels into one platform, it simplifies your workflow and enhances your business's overall efficiency.
A Tool That Prioritizes Customer Engagement
In an era where customer engagement is paramount, OneSignal offers a solution that prioritizes this. By providing a comprehensive and integrated platform, OneSignal enables businesses to engage their customers in a more efficient and effective way.
OneSignal: Your Path to Effective Customer Messaging
In conclusion, OneSignal is a powerful tool that offers an all-inclusive platform for customer messaging. With its push notification software and additional features, it's an excellent resource for any business aiming to boost its customer engagement. Give OneSignal a try and see the difference it can make in your customer communication strategy.
OneSignal Web Push Review: Is It Worth Your Try?
OneSignal is remarkably beneficial, featuring a user-friendly interface that even non-developers can effortlessly utilize. Additionally, it boasts numerous valuable features to greatly aid your web push campaigns. Since it provides a free plan, we believe it's worth giving a shot. If you find it appropriate, you can consider upgrading to more expensive pricing plans.
Other Tools Like
OneSignal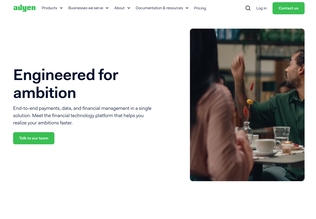 Adyen
adyen.com
Paid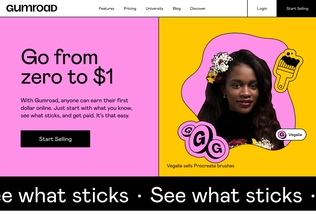 Gumroad
gumroad.com
Paid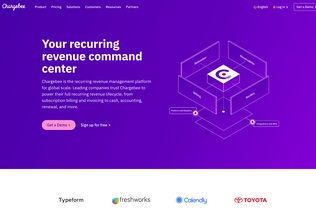 Chargebee
chargebee.com
Trial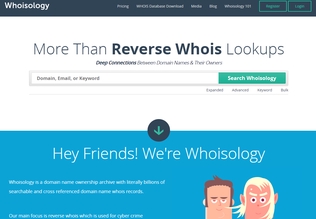 Whoisology
whoisology.com
Trial
Comments