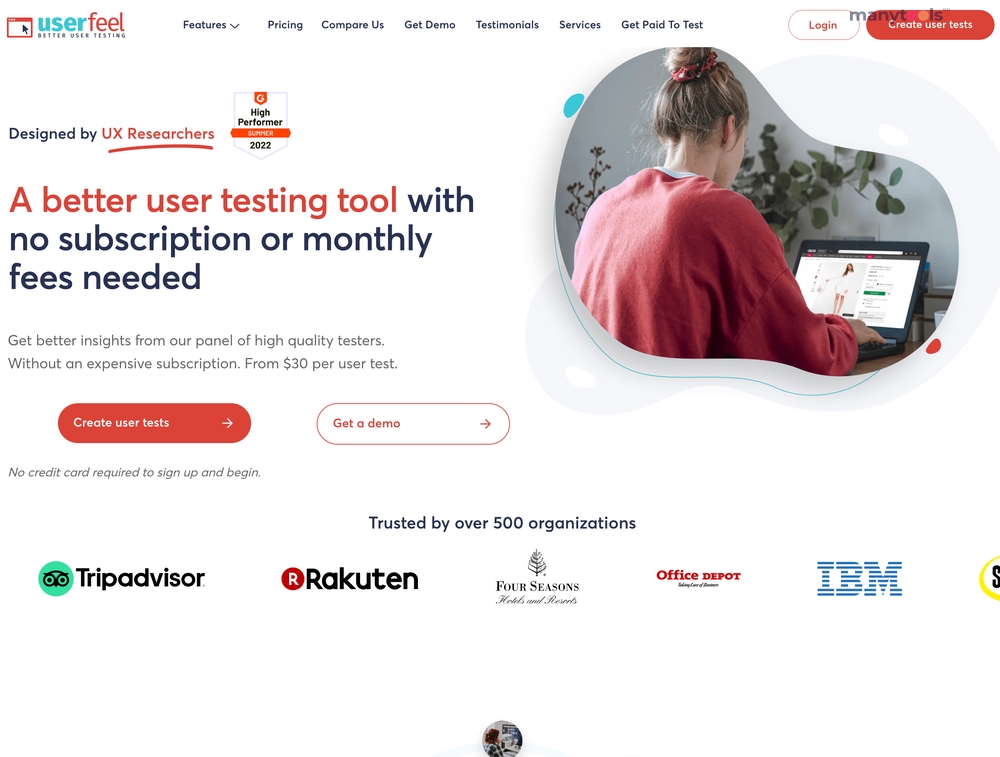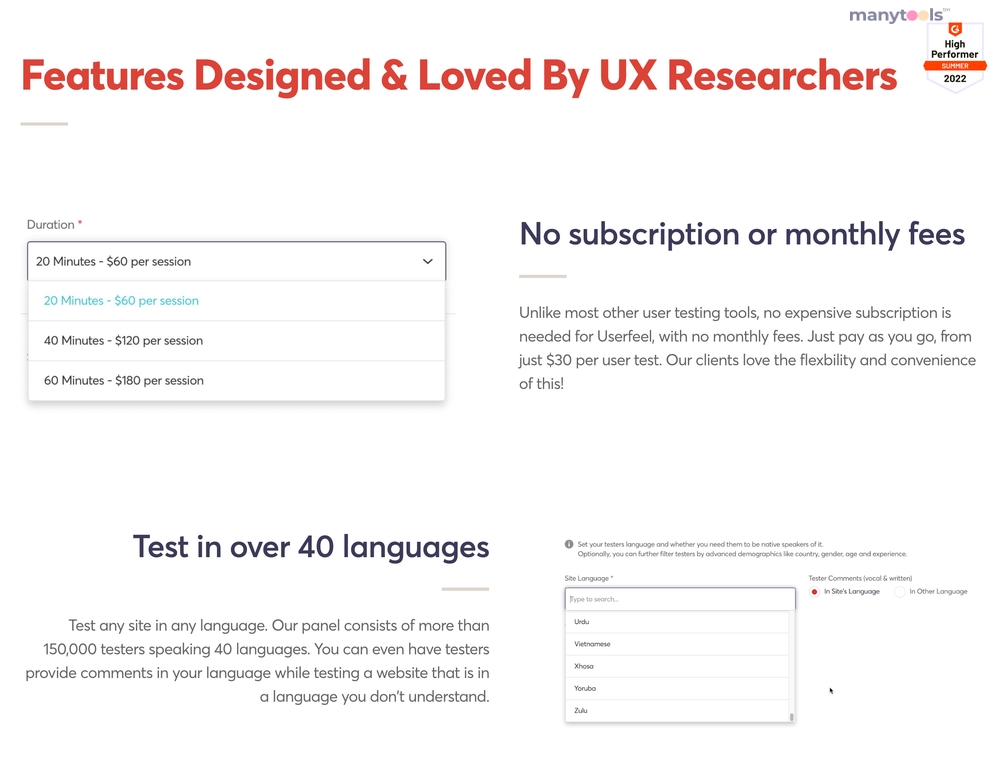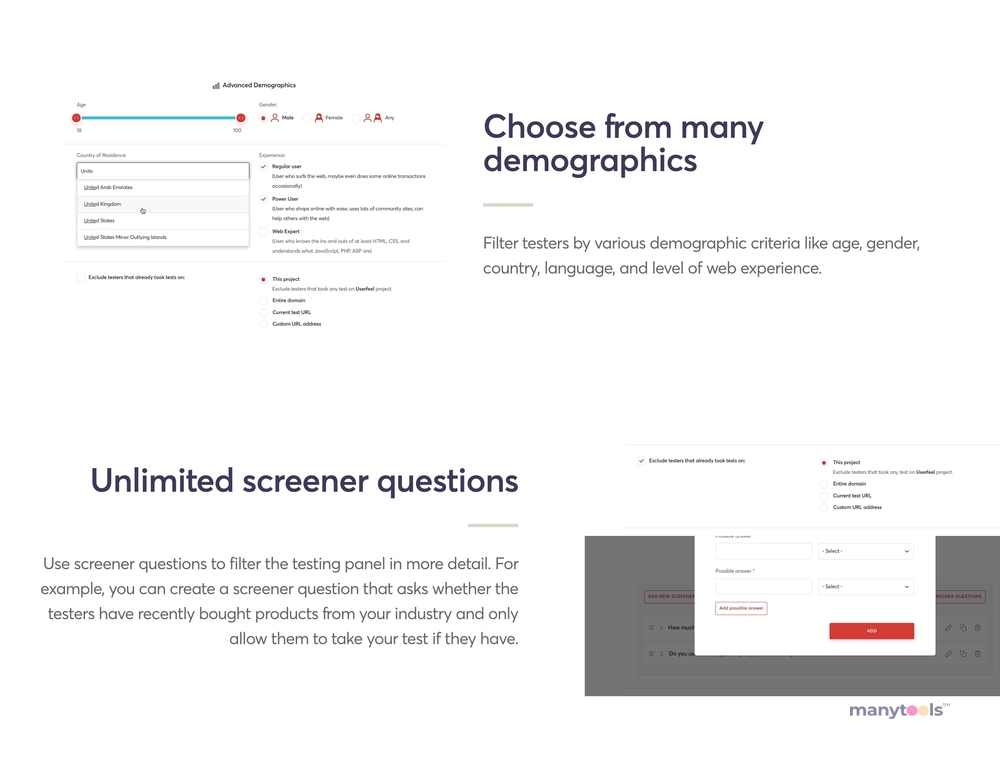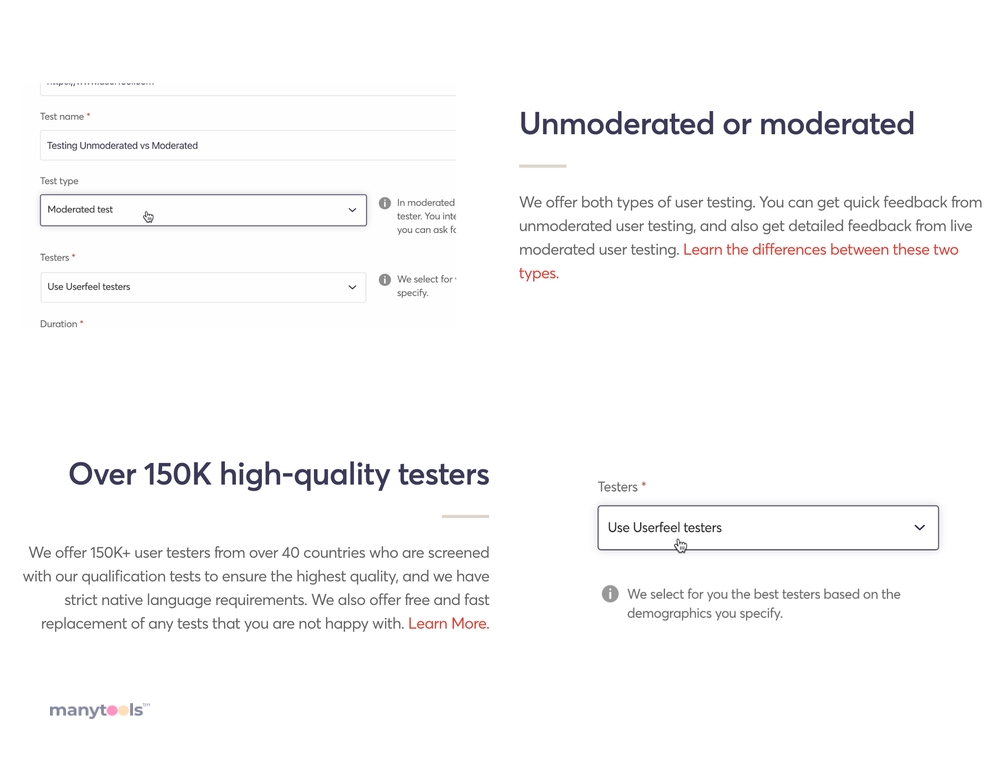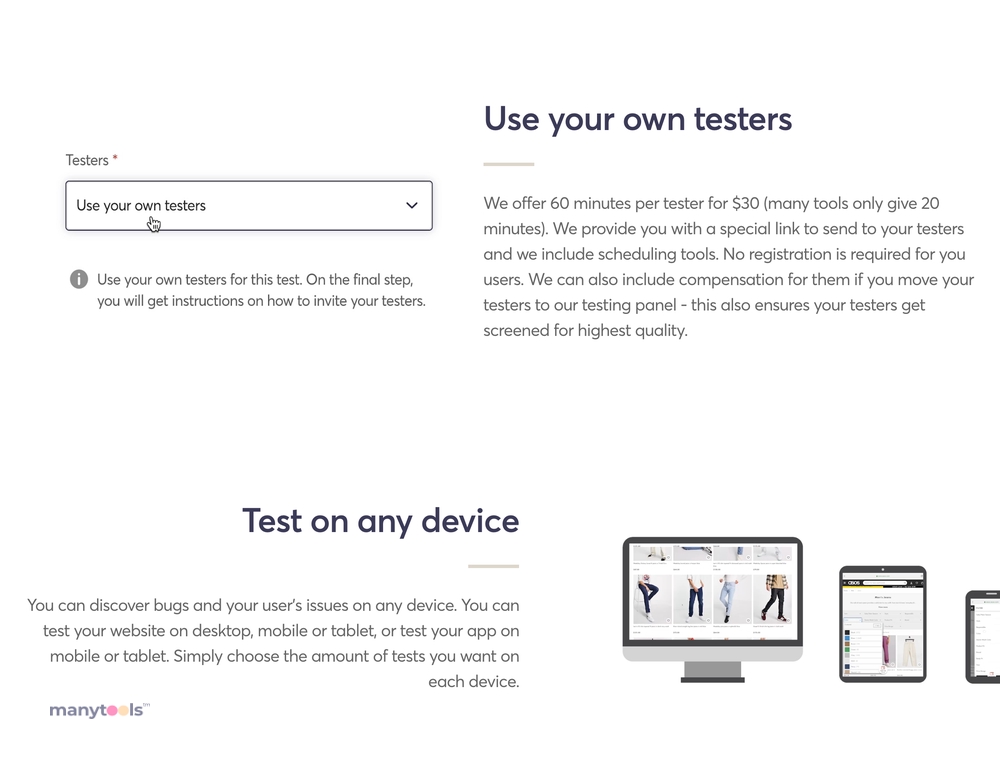 Say goodbye to costly subscriptions and say hello to UserFeel, a pay-as-you-go user testing tool designed to help you gain better insights into your audience's experience. With UserFeel, you're not just getting a user testing tool, you're getting access to a panel of high-quality testers from just $30 per tester. Let's delve into what makes UserFeel a standout in the realm of user testing tools.
A Closer Look
UserFeel is not your average user testing tool. It operates on a pay-as-you-go system, doing away with subscription fees or monthly payments. This allows you to use the service as and when you need it, providing flexibility in managing your budget. The key here is convenience, and UserFeel delivers this in spades.
Quality Testers At Your Fingertips
UserFeel is more than just a tool; it's a community of high-quality testers ready to help you understand your users better. From just $30 per tester, you can get valuable insights directly from your target audience, a cost-effective way to carry out user experience research.
Easy User Testing
UserFeel prides itself on being easy to use. No need for a subscription, just pay as you go. This principle extends to the tool itself, designed with simplicity and user-friendliness in mind. The goal is to make user testing as straightforward and hassle-free as possible.
Insights That Matter
UserFeel is committed to delivering valuable insights from user testing. The tool is designed to provide clear, actionable feedback that can help inform your design and development decisions. With UserFeel, you're not just getting data, you're getting insights that matter.
Flexible Pricing
UserFeel recognizes that every project has different requirements and budgets. That's why they offer flexible pricing options. Pay only for what you use, and gain access to high-quality user testing without any hidden costs.
Final Thoughts
UserFeel is a tool that puts the power of user testing into your hands without the need for a subscription. It's a cost-effective, flexible, and easy-to-use tool that can provide valuable insights about your users. With high-quality testers ready to provide their input, UserFeel can be a valuable addition to your digital toolkit.
So, if you're a developer, a designer, an SEO guru, a webmaster, an affiliate marketer, a growth hacker, a data analyst, or a content creator, UserFeel is a tool worth considering. The power to understand your users better is just a click away with UserFeel.
Userfeel Review 2023 – How Much Can You Make?
Userfeel is a genuine platform for earning additional income on the side, with payments reaching up to $10. You can begin earning through the platform immediately, and there is no minimum withdrawal limit required to access your earnings. However, due to the limited number of tests available throughout the week, earning opportunities may be restricted. Nonetheless, if website testing appeals to you, Userfeel can be a suitable choice.
UserFeel Review – Does it Pay $10 Per Test?
Certainly not. UserFeel is a legitimate usability testing platform, offering the opportunity to earn additional income on the side. With a pay rate exceeding the minimum wage, this option is considerably more attractive compared to online surveys and micro-jobs.
Other Tools Like
UserFeel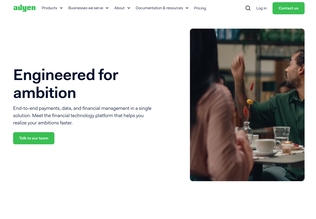 Adyen
adyen.com
Paid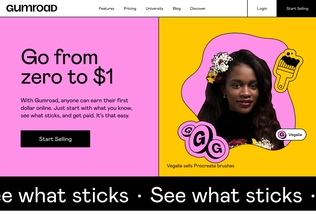 Gumroad
gumroad.com
Paid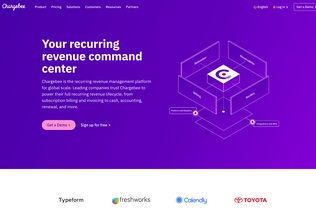 Chargebee
chargebee.com
Trial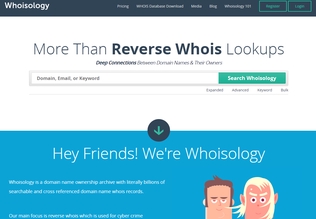 Whoisology
whoisology.com
Trial
Comments