IP Analyzer Tools
Manage Your IP Addresses in a Neat and Easy Way
Everyone knows that we are living in a highly digitalized world. Everything revolves around the internet and you can do whatever you want on it. Most of the things that happen there are pretty visual and you can see them but there are some that stay in the shadows and we know little about them.
One such thing is the IP address that our connected devices have. It is not easily seen because it is just not important for our daily surfing of the internet. However, there are many people that find IP addresses highly important and crucial for their businesses. Most of them own large companies with many devices connected together.
If you recognized yourself in this example, you need some of the best IP tools that you can get. They will help you manage your connected devices and make sure that they are all compatible and working together. Therefore, if you need tools like that, you have come to the right place.
What Are IP Tools for Network Devices?
Managing IP addresses is one of the crucial moments in the work of every company. In the past, these addresses were not that important because there weren't many of them. Nowadays, if you take a look at your home internet connection, you will see the same numbers every time. However, with the growth of the internet, the need for these tools grew.
IP tools for managing and analyzing IP addresses are very important because they allow you to control and manage all the IP addresses of the devices that are connected to your network. They can be in a local network or intervowen together in a mixed network. Therefore, managing them all together is crucial.
Doing this on your own can be a lengthy process and it usually involves a list of devices and a spread sheet with these addresses. However, the tools that you can have at your disposal are highly automated and they can save you a lot of time. Therefore, you need to start using them as soon as possible to keep track of your connected devices.
What Types of IP Tools Are There?
Just like with any category of tools, the ones that manage and analyze IP addresses are various and they come in all shapes and sizes. There are a couple of different types of these tools and we are here to give you a glimpse of what you can expect to find. These are the most common types of such tools.
IP Address Management Tools
All of these programs have the same objective, which is to make IP address management easier. While some are quite complex, others are quite simple. They will merely act as a database listing which resource has which IP address. Some tools can verify that the information in the database actually matches the configuration by performing a DNS query.
IP Address Trackers
You can use IP address trackers to find out which IP addresses are set up on your devices connected. They can be used for a variety of things, like combining what is defined with what is recorded. This is a crucial component since an IP address monitoring system that doesn't take reality into account is essentially useless.
IP Scanner Tools
This kind of tool scans a variety of IP addresses. Typically, you can specify a range of IP addresses with the start and end IP addresses or a full subnet with the Port number and subnet mask. Following each connection attempt, the IP address scanner records which IP addresses are responsive.
What Devices Can These Tools Be Used On?
Whenever you are choosing a tool that you are going to use, you need to check its availability and compatibility. Whether you need a network scanner or an IP address manager, you want the best solutions for your needs. Therefore, compatibility is one of the crucial things that you need to keep an eye out for.
Most of the time, you will have no problems using the best network scanner tools or network management tools. They can be used on any device such as Windows, Mac, iOS, Android, and others. Bear in mind that there are some tools that don't cover all of the platforms and you need to pick the ones that suit you best.
For example, Advanced IP Scanner is a tool that can be easily used on a Windows server or for a Mac address, but it is not very good for mobile devices. Therefore, if you want it to scan IP addresses correctly, you need to mix it up with some other tools as well. Mac addresses are usually the ones that get the most heat and some tools specialize in managing them.
How to Choose the Best Tools for Analyzing and Scanning IP Addresses?
There are so many elements to these tools and they are probably the ones that do the most work for their users. Luckily for everyone, their work is highly automated and it doesn't need to be overlooked the entire time. However, there are many things that you have to take into consideration when you choose tools in this category.
Multiple Features
First of all, what kind of features do they offer? The most successful tools in this niche deal with many different actions such as IP address management, IP address allocation, IP scanning, network scanning, port scanning, IP address space, and many others. So, pick the ones that will have a plethora of options available.
Pricing Plan
If you want a secure internet connection and a great IP scanner tool, you need to make sure that you got the best deal. Luckily, our list is going to show you some of the best free IP scanner tools that will help you manage your connected devices in the best way. Of course, there are those that need to be paid for as well.
What Are the Best Network Scanning Tools? Is Advanced IP Scanner Among Them?
As we said already, Advanced IP Scanner might make our list in the future but it is a tool that is very complex and it has a very intricate command line interface. Therefore, the users often pick some other tools that are much simpler than that. Luckily for you, we offer a list of 5+ amazing IP address management tools that you can use today.
The leading tool on this list is called IPLocation. It is an old-school tool that has multiple features and it can be used on all devices. Using this tool is easy and it will help you identify, manage, and track your IP address space every time with little or no effort since its work is automated.
Also, since this is never a list with just one tool, you can find other well-known names here. Some of them are KeyCDN IP Location Finder, Site24x7 Website GeoLocation, Bulk IP to Location Lookup, and others. Make sure to explore these tools' options and pick the best one for your IP address needs.
Are These Tools Free to Use?
Luckily for everyone, we have created a list of IP address tools that you can use for free. All of these 5+ programs that you can find here have a free plan and you don't need to spend your money on them. It is simple; pick your favorite, start using it, and see how all the connected devices on your network work in a unanimous and safe way.
Of course, many people would think about why these tools are so important for them and why you need to know the location of your devices that are connected to your network. Well, if you want to improve your network traffic on your many Windows operating systems, you need a great network scanning tool.
The network scanning process is intricate and it needs to understand and locate all the connected devices with their unique IP prints. This is like finding a suspect in a police investigation and it needs some time but it will definitely make sure that you never have network issues again.
Final Thoughts?
Network scanning aids in finding security gaps and weaknesses that can be quickly used against your system. Therefore, port scanning can assist you in improving network security and lower the likelihood that it will be compromised if you are a task scheduler or tester. Fortunately, IP scanners can now be used to simplify this procedure.
Having a trustworthy IP address tool is crucial if you are in charge of a sizable network of devices and computers with a lot of IPs to keep track of. You can take account of every address on your network, make sure that every device can connect to the network properly, and resolve any disputes by using an IP address tool.
Show more
Comparison IP Analyzer Tools
#Name

Popularity

Features

Platform

Price

1.

IPLocation

2.

KeyCDN IP Location Finder

3.

Site24x7 Website GeoLocation

4.

Bulk IP to Location Lookup

5.

Ipalyzer

Frequently Asked

Questions

Find answers to the most asked questions below.
What is an IP Analyzer Tool?
An IP Analyzer Tool is a software that can analyze and report on data from IP addresses. It can be used to identify the geographical location of an IP address, detect malicious activity, analyze logs, and more.
What are the benefits of using an IP Analyzer Tool?
An IP Analyzer Tool can help protect your network from malicious activity, identify the geographic location of IP addresses, and quickly analyze log data for insights. It can also help you troubleshoot network issues and monitor usage levels.
How do I use an IP Analyzer Tool?
To use an IP Analyzer Tool, you will need to install the software on your computer or server. Once installed, you can configure the tool to analyze data from specific IP addresses or networks. You can also set up alerts to be notified when suspicious activity is detected.
Is an IP Analyzer Tool secure?
Yes, an IP Analyzer Tool is secure. It uses advanced encryption techniques to protect the data it collects and stores. It also uses secure protocols to communicate with other computers on the network.
What features are included in an IP Analyzer Tool?
An IP Analyzer Tool typically includes features such as IP address lookup, network monitoring, log analysis, and real-time alerts. It can also provide detailed reports on data usage, IP addresses, and network activity.
Other
Best Rated

Tools for Designers
Most Popular

Tools & Categories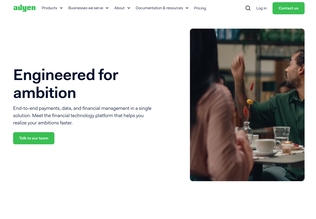 Adyen
adyen.com
Free
Paid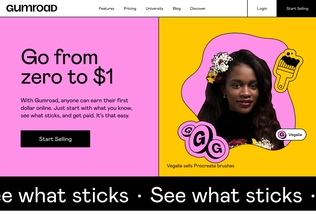 Gumroad
gumroad.com
Free
Paid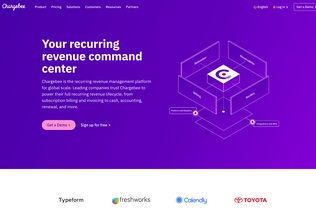 Chargebee
chargebee.com
Free
Trial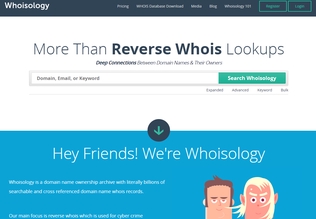 Whoisology
whoisology.com
Free
Trial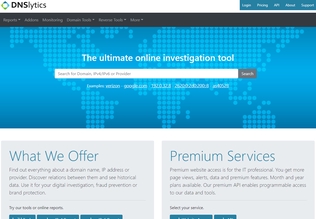 DNSlytics
dnslytics.com
Free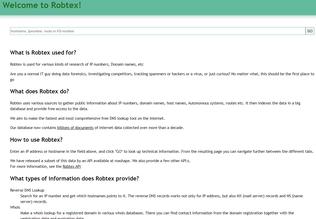 Robtex
robtex.com
Free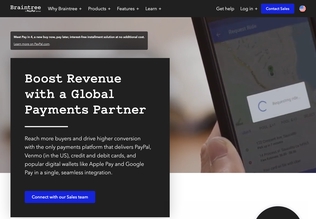 Braintree Payments
braintreepayments.com
Free
Paid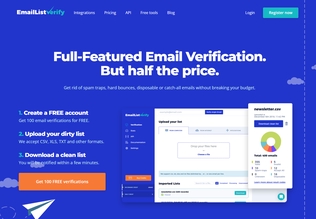 EmailListVerify
emaillistverify.com
Free
Paid