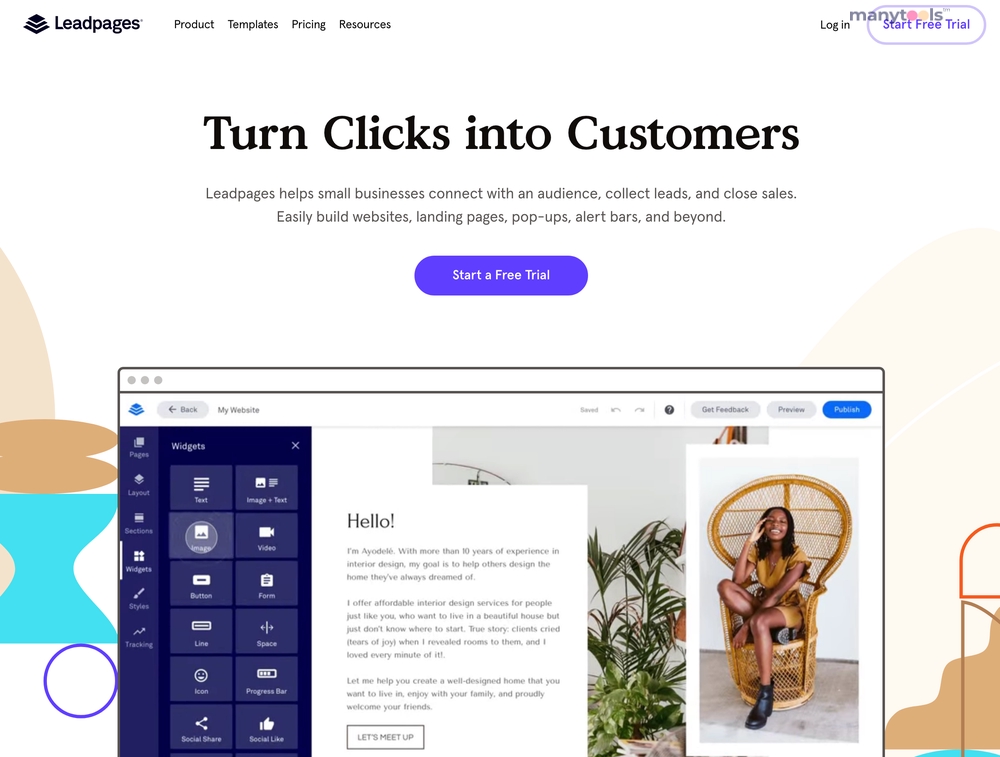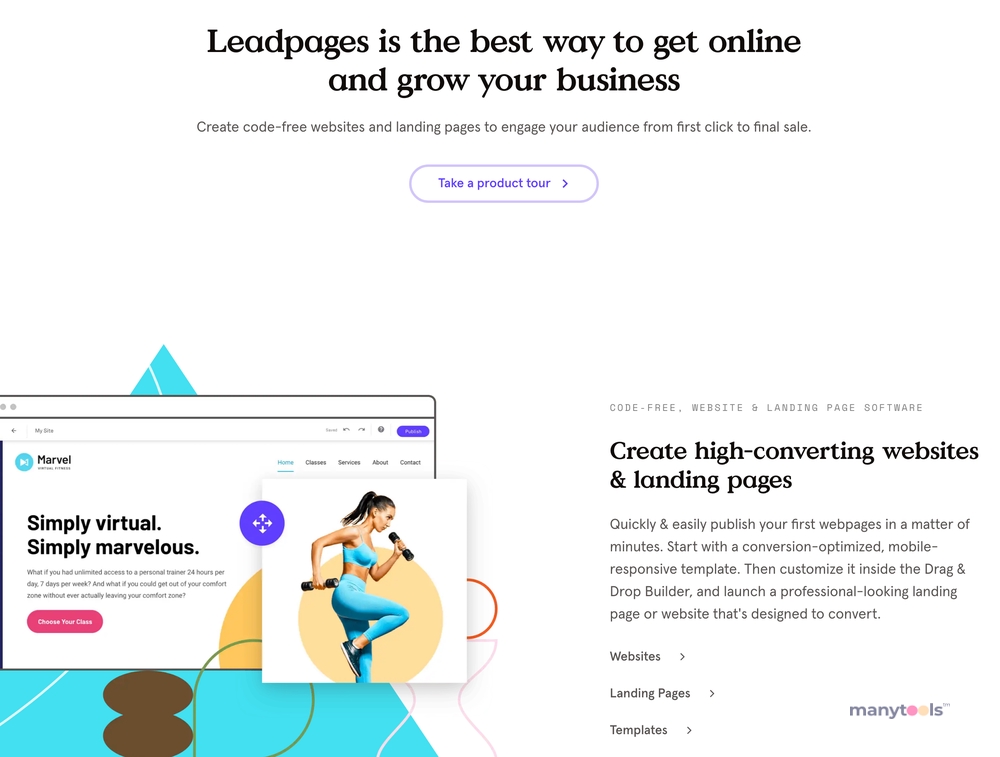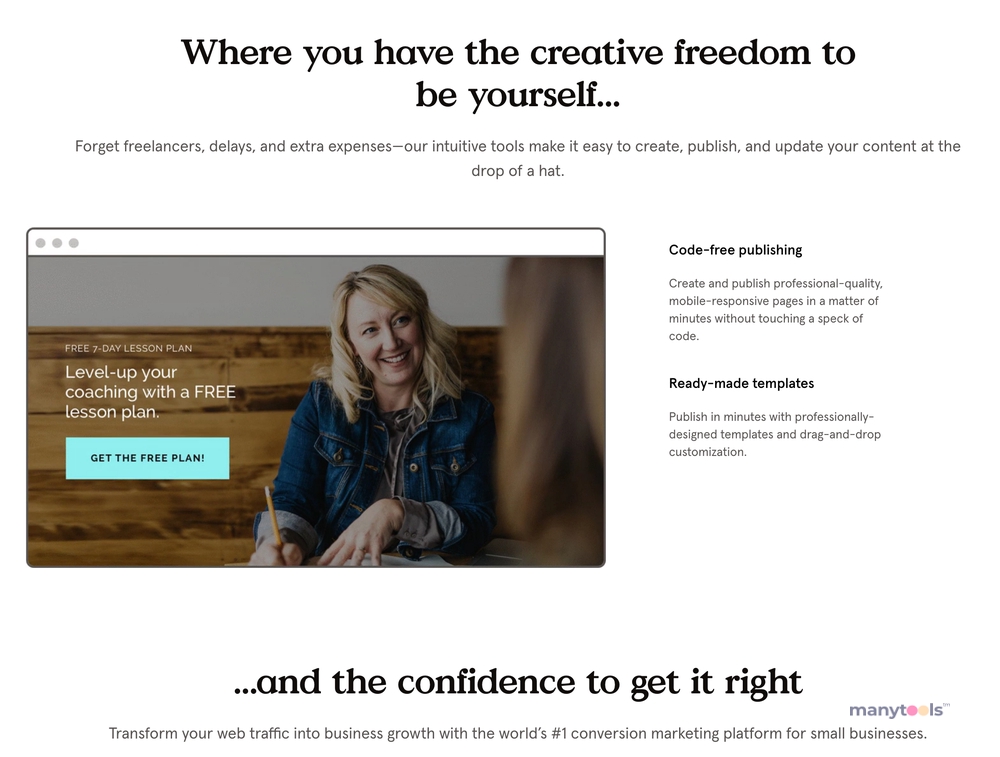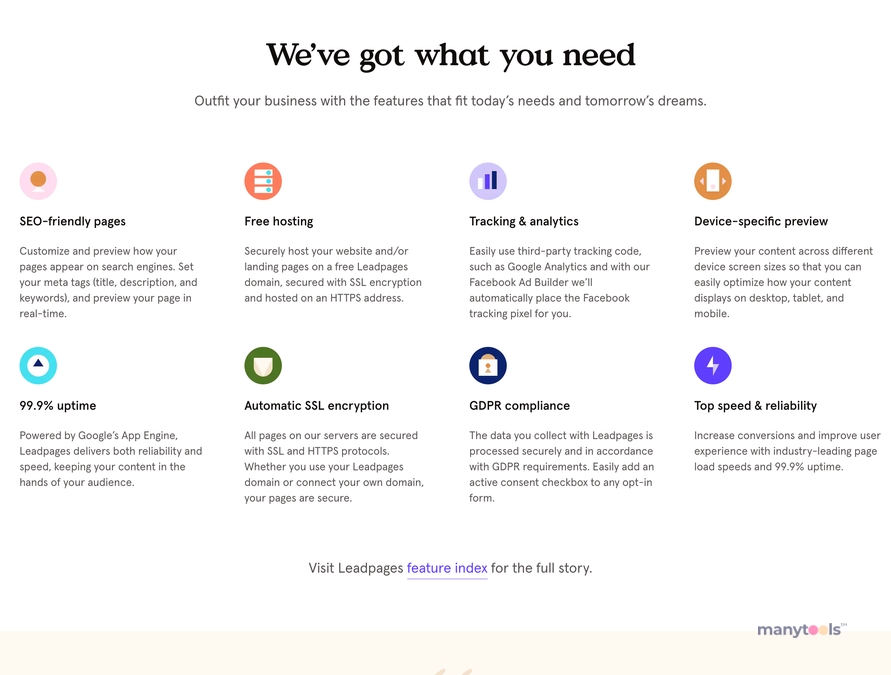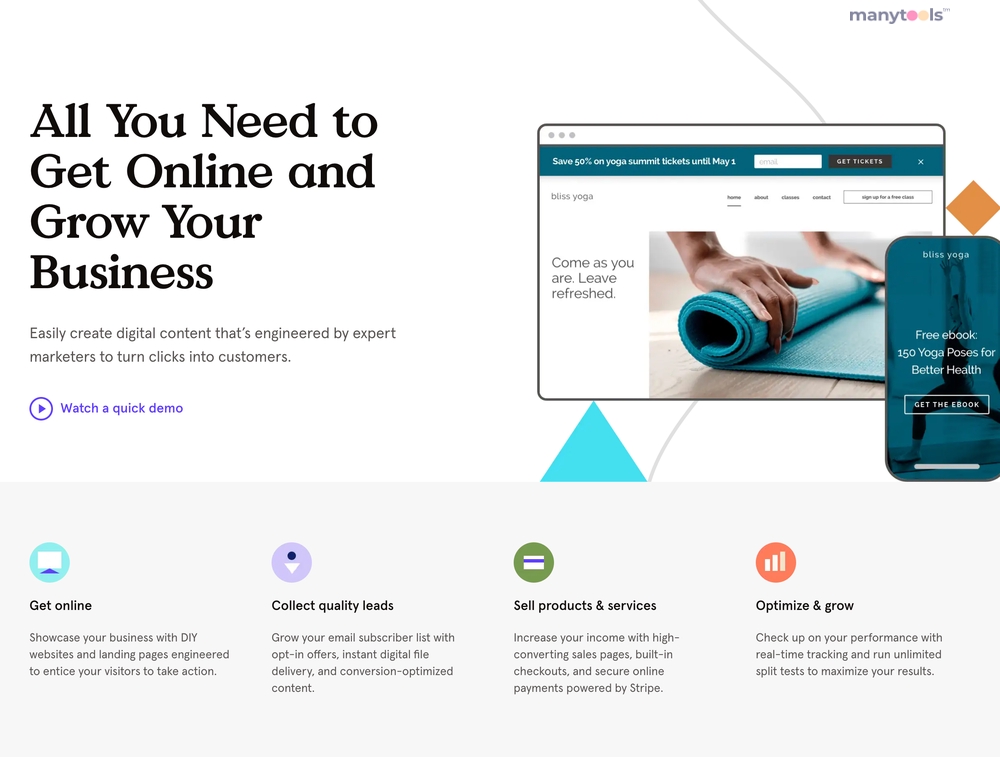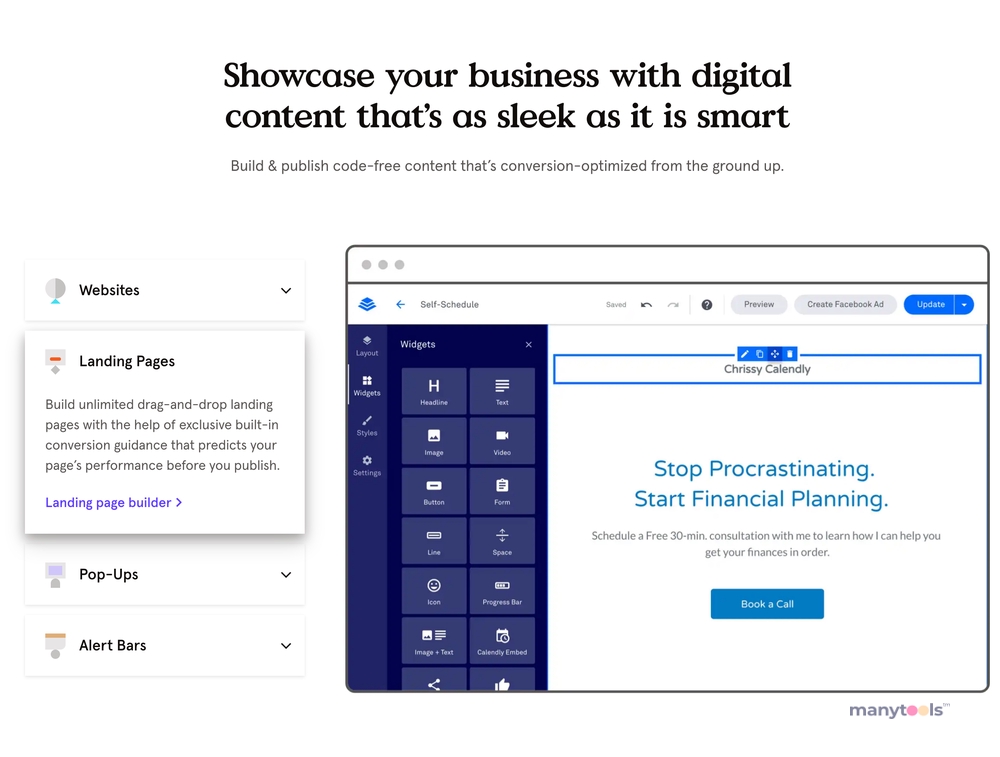 Are you a digital professional looking for a simple yet efficient tool that can help you create stunning landing pages and websites? Look no further! Leadpages is the tool you've been searching for. With a user-friendly, no-code, drag-and-drop interface, Leadpages makes creating a professional-looking website or landing page a breeze.
Why Leadpages?
Leadpages offers more than just a website and landing page builder. It's a comprehensive lead generation platform that has the potential to triple your conversions. The tool is designed with the needs of small businesses in mind, making it an excellent choice for entrepreneurs, startups, and SMEs looking to make a mark in the digital world.
Ease of Use
The great thing about Leadpages is how easy it is to use. Even if you've never built a website before, the drag-and-drop builder will make you feel like a pro. You can intuitively place elements wherever you want on your page, and the fact that it's a no-code tool means you don't need any technical skills to start creating.
Expert Marketing Training
Not only does Leadpages provide you with the tools to build your pages, but it also gives you the training to make them successful. The expert marketing training included with the tool can help you achieve an impressive +8% conversion rate. The training covers everything from the basics of digital marketing to advanced strategies, ensuring you have all the knowledge you need to succeed.
Free Trial
Leadpages understands that you might want to try before you buy. That's why they offer a free trial. This allows you to test out the platform and see for yourself how easy it is to create stunning websites and landing pages.
High Conversions
Leadpages isn't just about creating beautiful pages. It's about creating pages that convert. The tool promises to help you triple your conversions, turning visitors into leads and leads into customers. This makes it an invaluable tool for any digital professional looking to grow their business or their clients' businesses.
To Wrap Up
In the digital landscape, having a website or landing page that stands out is crucial. With Leadpages, not only can you create such pages, but you also have the potential to significantly boost your conversions. The tool's user-friendly interface, expert marketing training, and lead-generation capabilities make it a must-have for any digital professional. Give it a try and see the difference it can make to your business.
Leadpages Review: Why This Landing Page Software is Awesome
If you have the budget for a professional landing page tool, Leadpages is an excellent choice. It will not only help you expand your email list more rapidly but also convert a higher number of leads into customers. With Leadpages, you can eliminate the need for coding or constructing landing pages using HTML. It is specifically designed for small businesses, bloggers, and others who lack the time to tackle technical obstacles. Overall, Leadpages is a valuable marketing tool for small businesses.
Leadpages Review 2023: More Than Just A Landing Page Builder
In terms of functionality, Leadpages is truly impressive. It offers a more robust experience compared to a WordPress page builder. The main consideration is its relatively high cost when compared to a WordPress page builder solution. However, it does provide a fully hosted solution that includes both website and landing page builders. Leadpages is an ideal choice if you're seeking a user-friendly method for creating stunning landing pages across multiple sites, along with advanced features like Leadboxes, numerous integrations, and A/B testing. The key is to ensure that these features generate a favorable return on investment for you, either through increased revenue or time savings.
Leadpages Review (2023) - Is this the best landing page builder?
Leadpages is among the most well-known landing page builders available. It provides an extensive array of features that cater to beginners. In summary, Leadpages is a solid landing page builder with notable features.
Other Tools Like
Leadpages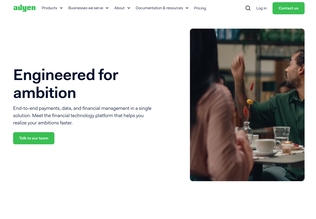 Adyen
adyen.com
Paid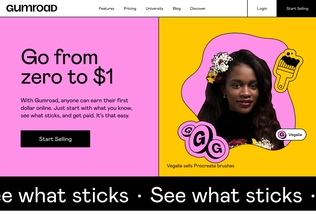 Gumroad
gumroad.com
Paid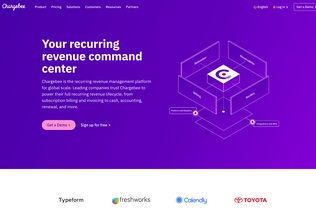 Chargebee
chargebee.com
Trial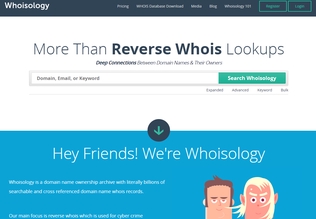 Whoisology
whoisology.com
Trial
Comments