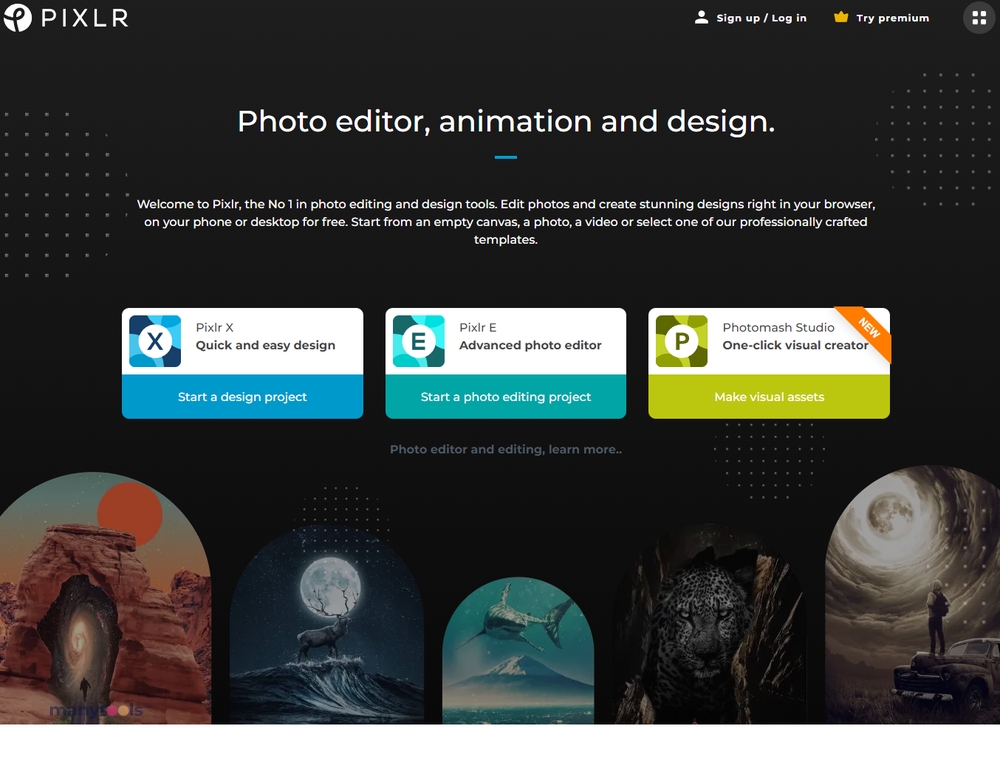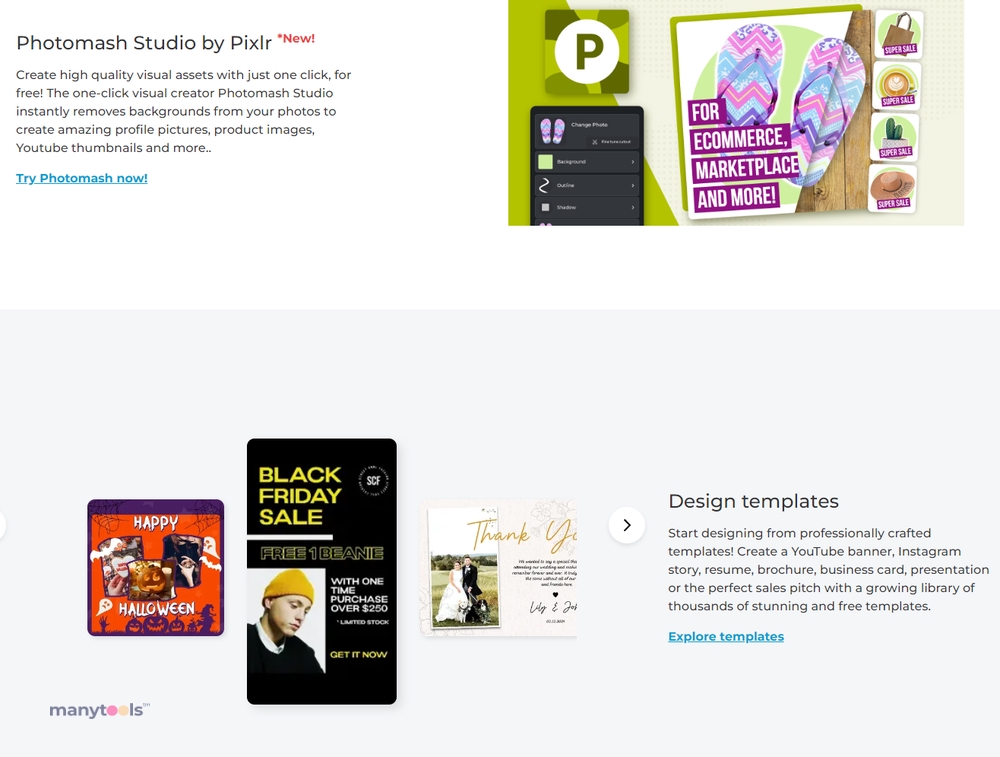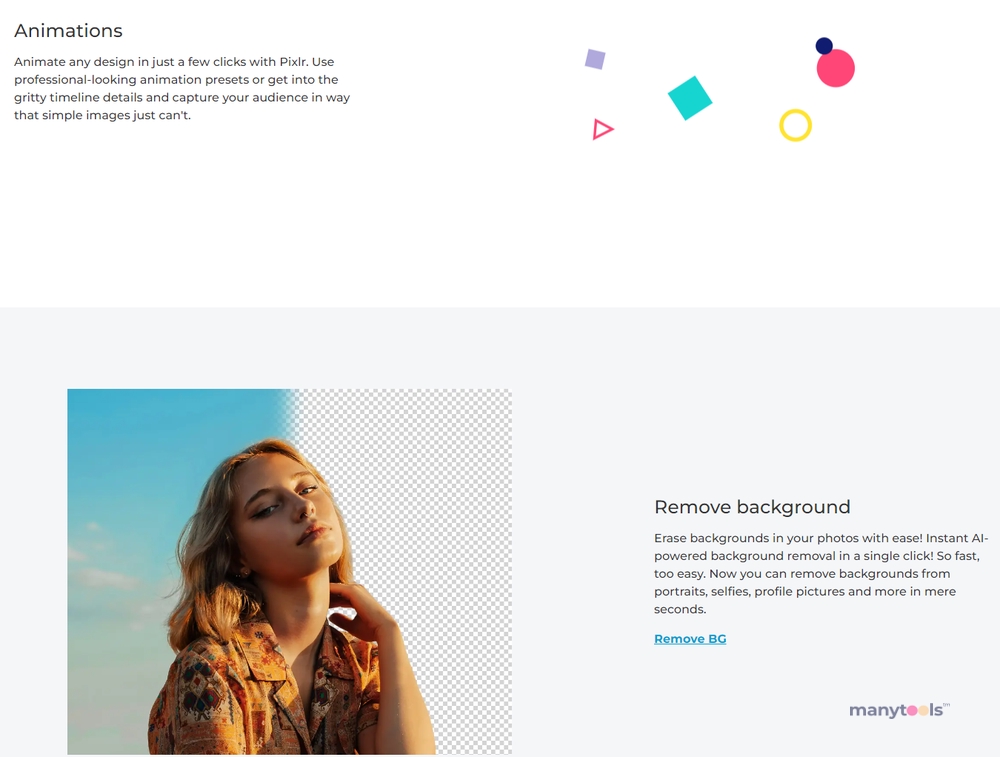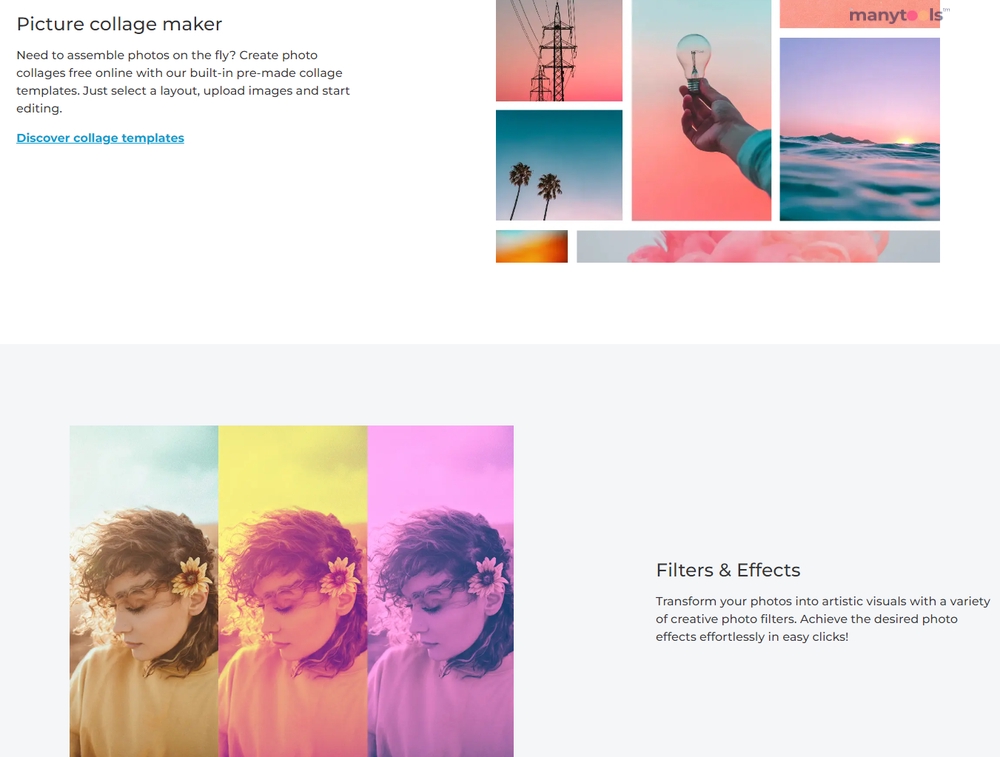 Pixlr: Unleash Your Creativity with Ease
Meet Pixlr, your ultimate destination for photo editing and design, conveniently available online and absolutely free. This powerful tool puts professional-level editing capabilities right at your fingertips, wrapped in an intuitive interface that's perfect for beginners and experts alike.
Seamless User Experience
Upon entering Pixlr's interface, you'll be greeted by a clean and user-friendly design that ensures a hassle-free experience. But don't let its simplicity fool you. Beneath its user-friendly exterior lies a wealth of features that cater to all your creative needs.
AI Image Generation at Your Fingertips
Pixlr takes photo editing to the next level with its innovative AI image generator. Whether you're a seasoned designer or an aspiring creative, this feature allows you to craft stunning images from scratch. Watch your creations come to life as you harness the power of AI in your creative process.
Efficient Batch Editing
Gone are the days of editing photos one by one. Pixlr's batch editor lets you apply edits to multiple images simultaneously, saving you time and effort. Whether it's a large project or quick adjustments, the batch editor streamlines your workflow and enhances your productivity.
Adding Motion to Your Designs
Pixlr isn't just limited to static images. With animation design capabilities, it adds an exciting dimension to your creations. Infuse your designs with motion and bring your visuals to life, all within the same platform.
Enhancement Made Easy
When it comes to enhancing photos, Pixlr's enhancer tool is your ally. Adjust brightness, contrast, saturation, and more with ease. Apply filters to give your photos a unique and captivating look that stands out.
Design Tools at Your Disposal
Pixlr isn't just an online photo editor; it's a creative toolkit. Beyond photo editing, it offers an array of design elements such as text, shapes, stickers, and overlays. Whether you're designing a social media post or crafting a stunning visual, Pixlr equips you with everything you need to bring your ideas to life.
A Creative Playground for All
In essence, Pixlr is a versatile and feature-rich online photo editor and design platform. It caters to both beginners and professionals, making the creative process not only accessible but also enjoyable. With its user-friendly interface and an extensive set of editing and design tools, Pixlr invites you to explore your creativity without limitations. Dive into Pixlr today and embark on a journey of endless creative possibilities.
PIXLR REVIEW
20 Mar 2023
Pixlr encompasses a suite of applications, including Pixlr Pro, Pixlr Editor, Pixlr X, and Pixlr Express. These versions vary in terms of user-friendliness and functionality. The photo editor caters to basic portrait retouching, advanced color grading, drawing, and graphic design. For beginners, Pixlr X offers straightforward, automated features, while Pixlr Pro, akin to Photoshop, provides advanced tools such as layers, custom brushes, third-party plug-in support, advanced effects, and curves.
Pixlr Review [2022]
03 Nov 2022
Pixlr offers a suite of free, cloud-based photo editing software options, including Pixlr E and Pixlr X, both of which are AI-powered, and Pixlr Desktop, an offline desktop version. Pixlr X is user-friendly, offering tools for quick fixes and making it ideal for beginners, while Pixlr E provides advanced features catering to more experienced users. Additionally, Pixlr ensures secure web interactions, meaning the app will not store any copies of your photos in their systems.
Other Tools Like
Pixlr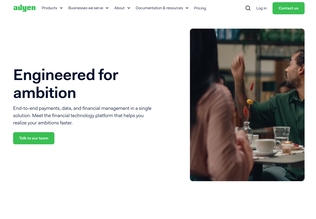 Adyen
adyen.com
Paid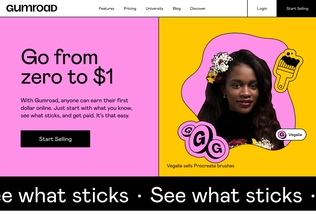 Gumroad
gumroad.com
Paid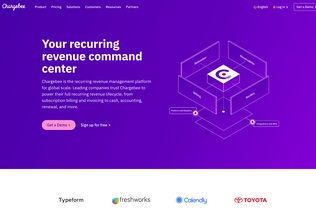 Chargebee
chargebee.com
Trial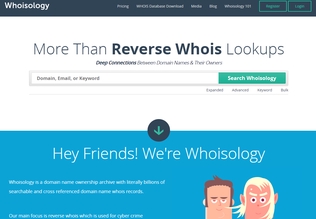 Whoisology
whoisology.com
Trial
Comments