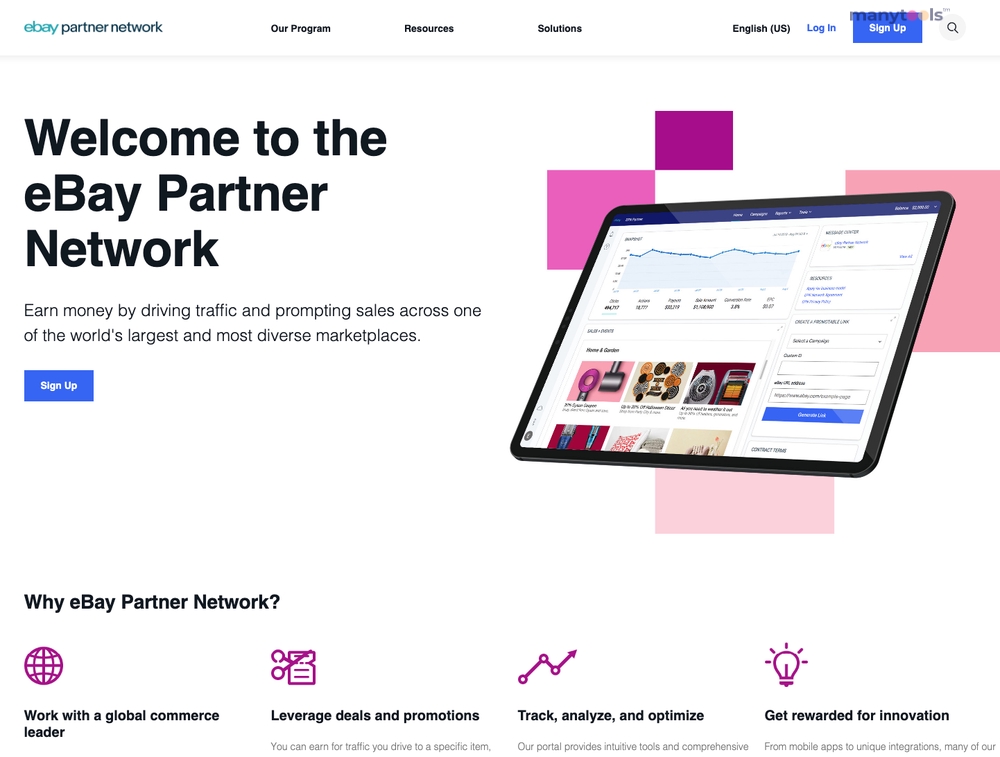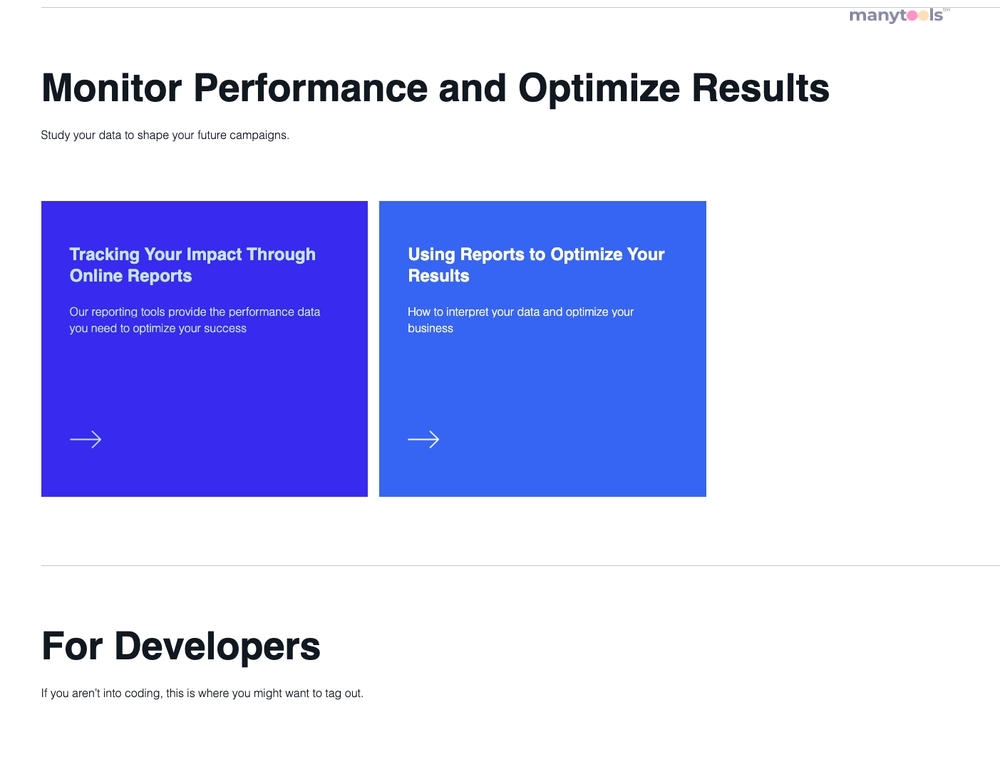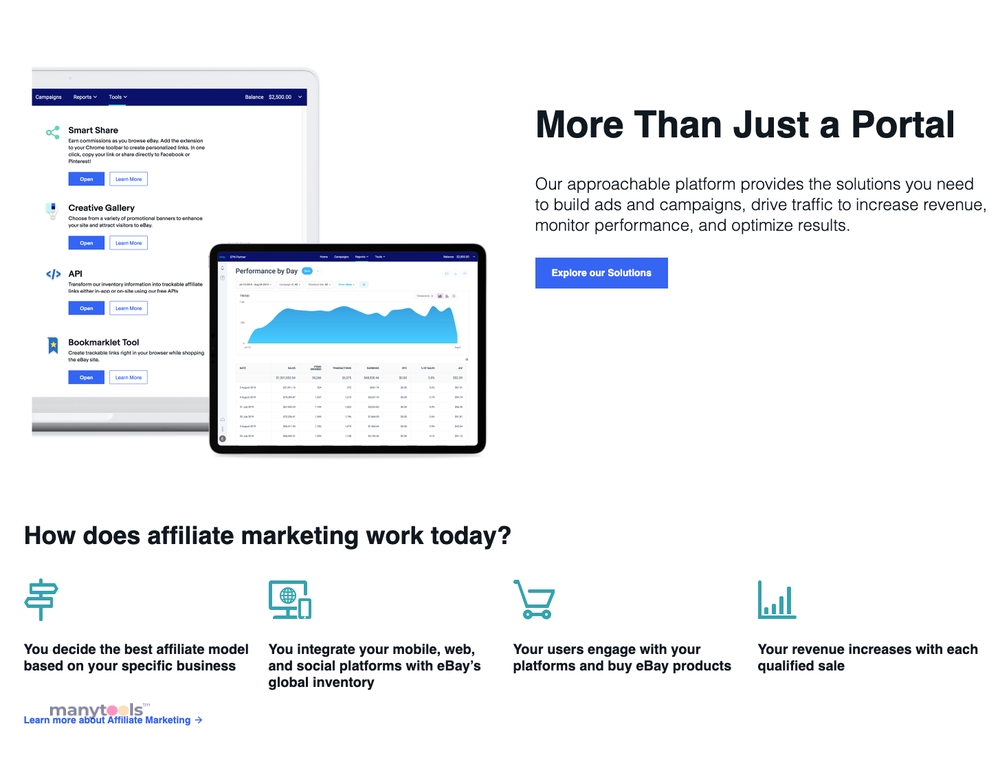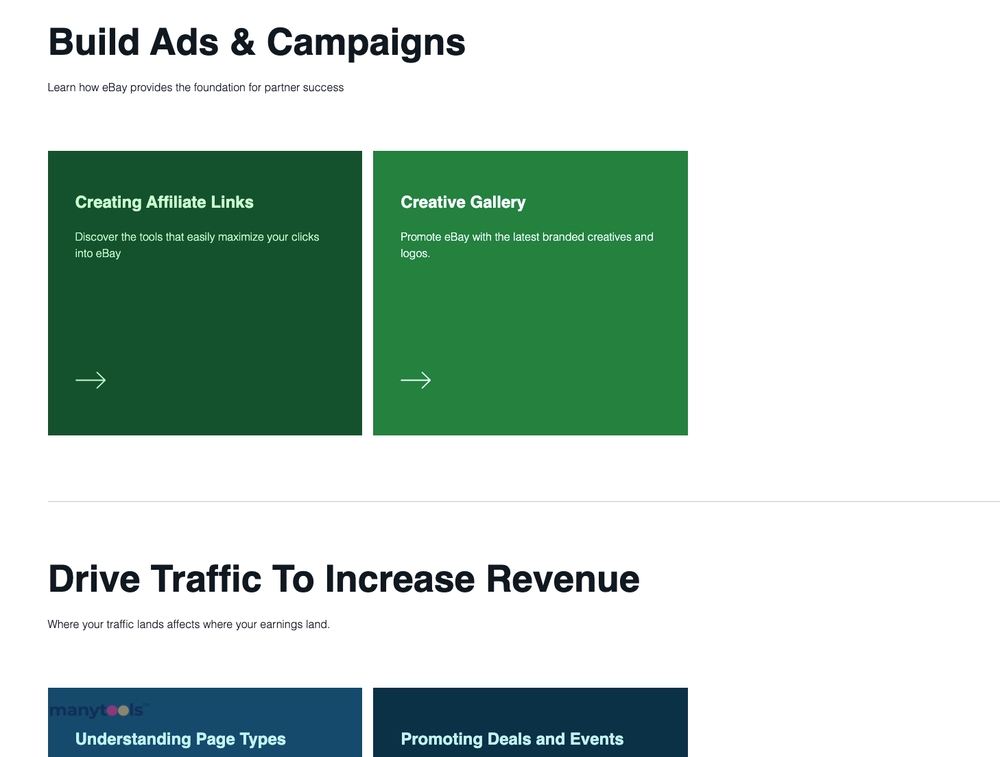 eBay Partner Network: Monetize Your Digital Presence
Introducing the eBay Partner Network, an undiscovered treasure trove for digital professionals, particularly growth hackers, affiliate marketers, and content creators. This platform presents a unique avenue to earn commissions by promoting one of the world's largest online marketplaces.
Affiliate Marketing Reinvented
The eBay Partner Network serves as a dynamic affiliate marketing program, engineered to empower users to monetize their websites, blogs, or social media platforms. By seamlessly crafting links to eBay's products and promotions, you can secure a portion of the revenue generated from any sales facilitated through those links. This robust tool equips you with the means to diversify your income streams and expand your financial horizons.
Simplicity as the Hallmark
At the core of the eBay Partner Network's allure lies its innate simplicity. Navigating through the platform is a breeze, offering a swift and uncomplicated process for generating links. Whether you're a novice in the realm of affiliate marketing or a seasoned expert, the user-friendly and intuitive interface ensures a seamless experience.
Endless Product Range
One of the crowning jewels of the eBay Partner Network is the vast and diverse array of products available on eBay's platform. With millions of items spanning virtually every conceivable category, identifying products that resonate with your audience becomes an effortless task. From cutting-edge fashion to innovative tech, essential home goods to captivating collectibles, the opportunities for diversifying your affiliate promotions are boundless.
Empowering Insights with Comprehensive Reporting
The eBay Partner Network doesn't stop at simplicity and product variety; it also bestows you with comprehensive reporting tools. This enables real-time tracking of clicks, conversions, and earnings. This treasure trove of data plays an instrumental role in refining your strategy, illuminating what's effective, and uncovering avenues for enhancement.
Competitive Earnings
Speaking of earnings, the eBay Partner Network presents a competitive commission structure. The commission rate is intricately tied to the product category, spanning a range from 1% to 6%. Harnessing eBay's global reach, you hold the potential to tap into markets spanning the entire globe.
Supportive Resources
The eBay Partner Network doesn't merely offer a platform; it extends a helping hand. Equipped with an arsenal of resources including FAQs and webinars, you're primed to extract the maximum value from the program. Additionally, a dedicated customer service team stands ready to address any queries or concerns you may encounter.
Unveil the Potential
In a realm where affiliate marketing garners increasing traction, the eBay Partner Network boldly emerges. Anchored in a user-friendly platform, fortified by a kaleidoscope of products, fortified by real-time reporting, and elevated by a competitive commission structure, this network stands as an invaluable tool for individuals yearning to monetize their digital presence. As you embark on this journey, seize the opportunity to explore the untapped potential that the eBay Partner Network unfolds before you.
Other Tools Like
Ebay Partner Network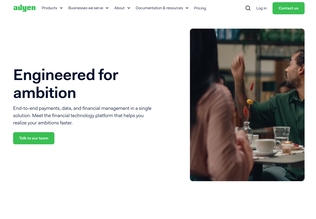 Adyen
adyen.com
Paid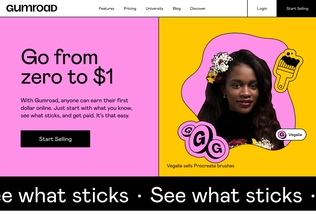 Gumroad
gumroad.com
Paid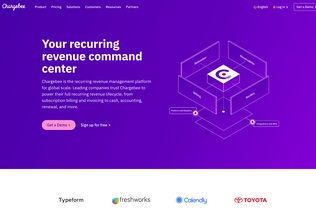 Chargebee
chargebee.com
Trial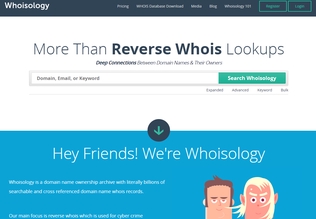 Whoisology
whoisology.com
Trial
Comments