Affiliate Tracking Software
Have You Ever Thought of Starting Your Own Affiliate Marketing Campaigns?
In today's marketing industry and IT industry in general, there are many ways in which you can own a successful business. It is important to know your audience and their needs so that you can offer them a great product for an affordable price. Therefore, there are marketing campaigns that can really help you out on so many levels and one of them found its core in the affiliate programs.
How many times have you visited a website and found merchandise or ads from a different website on it? It has probably happened a lot of times and you don't even realize that the site you are visiting is an affiliate program for a different website and its products.
This type of campaign management is something that has become widely popular in today's industry development and many people cling to it dearly.
What Is an Affiliate Program?
Getting to know your business is the key to every enterprise. If you decide to have your own business where you offer merchandise to clients, you might think about entering an affiliate marketing business and having someone advertise your product for you on their website.
Also, these affiliate programs can work both ways. Your enterprise can be advertised or you can be the one who is advertising it for someone else. Either way, we are speaking about top-notch marketing efforts that make certain products and services more available and convenient for a greater number of people.
Within the affiliate marketing strategies, you can find many different theories and practices that can make your program more successful than others. It has to do with the kind of deals that you have with the website or a company that you are being an affiliate of. It is a lucrative business and it has proven to be unstoppably on the rise.
What Is the Purpose of Affiliate Networks?
In today's world, everything revolves around money and power. The more money you have, the more powerful you become and it doesn't matter whether you are an affiliate for someone else or not. If your business and your affiliate marketing software are successful, you can gain so much from it.
In the simplest form of saying, an affiliate is an enterprise that earns money by advertising products from different websites and enterprises. This process is at the peak of marketing campaigns and an affiliate earns a commission derived from its actions.
Basically, you don't have to have your own product; you can earn money simply by advertising other people's products.
Does Affiliate Marketing Business Help Outsource the Sale Process?
The sole purpose and the reason why affiliate marketing exists is to help big enterprises outsource their sale process. Imagine if you had a huge website where you sold equipment for computers. It would be practically unimaginable to conduct sales only from that website alone if the consumers' needs were too huge. Therefore, an affiliate is there to help your business.
Basically, an affiliate will take some load off your back and help you increase your sale by outsourcing the sale process. Of course, the main sale process still remains on the original website, but a striking amount is then transferred to the affiliate program and that can help any business grow without definitive setbacks.
Affiliates Often Generate Discounts for the Merchandise
In most occasions, the prices on the original merchant's website and an affiliate one will be the same. However, in some cases, the affiliate software might generate discounts that can be purchased for the original merchandise. It is a great way to outsource your sales and attract an even greater number of customers.
Bear in mind that the discounts will rarely include all the merchandise from the merchant and they will basically offer some middle-tier discounts. However, by using the affiliates, people get acquainted with the original prices and sales so the chance of them getting in touch with the original website is substantially increased.
What Is Affiliate Tracking Software and Why Is It Important?
Affiliate tracking software is necessary for the better functioning of the businesses that are using affiliates. Let us remind you that affiliates are there to recommend, advertise, and endorse other products that come from individuals or companies. Therefore, the way they impact the market is very important to the business they are endorsing.
An affiliate tracking system makes it possible to track affiliate links and websites that perform the said endorsements and advertising. Through thorough observation, these systems are able to determine the impact of the given affiliate campaigns on the overall success of the original business. For that reason, tracking affiliates has become essential for bigger and medium enterprises that use their services.
Since the core of affiliate marketing software is to track different aspects of actions, affiliates need to focus on them with all their might. For example, these programs focus on aspects like CPC (cost per click), CPS (cost per sale), CPA (cost per acquisition), and many others. Therefore, tracking software determines who does the data integration in the best way.
An Affiliate Network Offers Better Performance
When becoming an affiliate for someone else, the enterprise can choose to do it on its own or become a member of greater affiliate networks. In practice and theory, affiliate networks have better performances than those affiliate programs that work standalone. Affiliate strategies work better in a network and you have greater chances of having a successful affiliate program that way.
What to Look for in Affiliate Tracking Software?
If you are in need of affiliate tracking software, you need to have in mind all the important characteristics that are necessary. First of all, it needs to manage and track sales for affiliate programs and networks. If you decide to invest in affiliate tracking software solutions, that can substantially increase the impact and the success of your marketing strategy.
The Key Features of Affiliate Marketing Software
First of all, it has to be accessible and easy to use; this means that its interface needs to be user-friendly. Then, no one wants to pay too much money for this software so it has to have flexible subscription plans. It needs to have great integration and commission management because that is what affiliate networks revolve around.
Finally, it is extremely important to have perfectly optimized customer support and fraud detection. No one wants unclear data or one that is corrupt. Therefore, your affiliate tracking software needs to offer some clean and foolproof solutions.
What Is the Best Affiliate Tracking Software?
Given all the characteristics we have just seen, there are many tracking software solutions that you can choose from. Of course, all of them will prove to be a great solution for your marketing strategy and they will improve your sales and affiliate campaigns. The first one worth mentioning is Voluum. It has advanced analytical features that can help you scale your affiliate campaign.
Next, you have programs for managing affiliates like ClickMagick, Refersion, ClickMeter, Impact, and many others. One of the most popular affiliate tracking software is Refersion since it integrates with the world's biggest e-commerce platforms like Amazon and Shopify. Still, you cannot make a mistake choosing any of the tracking tools for affiliate software because they will always improve your marketing strategies.
Affiliate Tracking Tools Are Usually Expensive
Affiliate tracking software was created for the people by the people. However, today, many of these software tools function independently and via different algorithms that need constant care, and, let's face it, a lot of money was needed for its integration and success. Therefore, you cannot expect to find super cheap and affordable affiliate tracking software solutions.
The most usual prices you can get are between $90.00 and $900.00 a month. With a greater price, you get a deeper integration and more attention to detail in your affiliate tracking campaign. Therefore, if you need this software, you will need to pay for it.
Are There Affordable Affiliate Tracking Solutions?
In every enterprise, there are programs and tools that offer different affiliate marketing solutions. An affiliate tracking platform is usually very expensive but there are those that will prove to be much more affordable. The affiliate marketing industry is huge and this shouldn't surprise anyone.
Namely, affiliate tracking software such as Voluum comes for $89.00. It is rather cheap regarding its concurrents and it handles everything with a simple workflow. Some other affiliate tracking tools can be yours for less than $30.00 a month. For example, a subscription to ClickMeter is only $29.00 a month. As you can see, you can save some money and still get decent affiliate management and tracking.
You Can Get Certain Affiliate Tracking Software for Free
From what we have just shown you, you can see that the best affiliate tracking software comes at a higher price. Still, there are those solutions that have lower prices. Also, you can track your affiliate marketing platform for free. Namely, many tools come for free but they also have some limited capabilities.
Some of them are ClickMagick, LinkTrack, and AdsBridge. These premium tools offer trial access to their services. You can get up to 14 days of trial access to see whether our affiliate marketing tracking software is good enough for your needs. You can track numerous big affiliate networks that way.
Final Thoughts on Affiliate Tracking Software?
Affiliate marketing is the way to success for both branches; both the affiliates and the users of their services. If you own a business that is being advertised or endorsed by an outsourcing party, you can easily track its impact on your sales with affiliate tracking software. These solutions help you achieve greater success on a wider scale.
Be prepared to pay some money to make your affiliate marketer the best one for your business because the best affiliate marketing tracker will need that from you. Also, if your needs are smaller, you can find the tools that will not strikingly attack your budget. Overall, your business can flourish if you keep in touch with the world's affiliate marketing needs.
Show more
Comparison Affiliate Tracking Software
#Name

Popularity

Features

Price

Platform

1.

Voluum

Affiliate Network

Provides advertisers with access to a network of affiliates.

Campaign Insights

Analyzes historical and current marketing campaigns to inform future strategy.

Commissions and Payouts

Supports multiple compensation models, such as pay-per-click, pay-per-sale, pay-per-lead, etc.

Cookieless Tracking

Allows for tracking without the use of cookies.

Affiliate Network

Provides advertisers with access to a network of affiliates.

Campaign Insights

Analyzes historical and current marketing campaigns to inform future strategy.

Commissions and Payouts

Supports multiple compensation models, such as pay-per-click, pay-per-sale, pay-per-lead, etc.

Cookieless Tracking

Allows for tracking without the use of cookies.

Custom Links

Allows affiliates to create custom links for products.

Customization

Includes features for customizing campaign assets.

Data Collection

Gathers data about the effectiveness, impact, and reach of marketing campaigns.

Email Updates

Provides both merchants and affiliates with email updates on campaign performance.

Multi-User Access

Allows multiple users access to a unified, transparent overview of analytics, dashboards, and campaign results.

Referral Link Generator

Provides an affiliate link generator.

Reports and Dashboards

Creates reports and dashboards to analyze results of campaigns.

ROI Tracking

Helps marketers measure return on investment (ROI) by analyzing campaign effectiveness against costs.

Smart Link

Supports the creation of smart links that redirect users to relevant offers based on predefined conditions such as device type, geolocation, etc.

2.

ClickMagick

Affiliate Network

Provides advertisers with access to a network of affiliates.

Campaign Insights

Analyzes historical and current marketing campaigns to inform future strategy.

Commissions and Payouts

Supports multiple compensation models, such as pay-per-click, pay-per-sale, pay-per-lead, etc.

Cookieless Tracking

Allows for tracking without the use of cookies.

Affiliate Network

Provides advertisers with access to a network of affiliates.

Campaign Insights

Analyzes historical and current marketing campaigns to inform future strategy.

Commissions and Payouts

Supports multiple compensation models, such as pay-per-click, pay-per-sale, pay-per-lead, etc.

Cookieless Tracking

Allows for tracking without the use of cookies.

Custom Links

Allows affiliates to create custom links for products.

Customization

Includes features for customizing campaign assets.

Data Collection

Gathers data about the effectiveness, impact, and reach of marketing campaigns.

Email Updates

Provides both merchants and affiliates with email updates on campaign performance.

Multi-User Access

Allows multiple users access to a unified, transparent overview of analytics, dashboards, and campaign results.

Referral Link Generator

Provides an affiliate link generator.

Reports and Dashboards

Creates reports and dashboards to analyze results of campaigns.

ROI Tracking

Helps marketers measure return on investment (ROI) by analyzing campaign effectiveness against costs.

Smart Link

Supports the creation of smart links that redirect users to relevant offers based on predefined conditions such as device type, geolocation, etc.

3.

Refersion **

Affiliate Network

Provides advertisers with access to a network of affiliates.

Campaign Insights

Analyzes historical and current marketing campaigns to inform future strategy.

Commissions and Payouts

Supports multiple compensation models, such as pay-per-click, pay-per-sale, pay-per-lead, etc.

Cookieless Tracking

Allows for tracking without the use of cookies.

Affiliate Network

Provides advertisers with access to a network of affiliates.

Campaign Insights

Analyzes historical and current marketing campaigns to inform future strategy.

Commissions and Payouts

Supports multiple compensation models, such as pay-per-click, pay-per-sale, pay-per-lead, etc.

Cookieless Tracking

Allows for tracking without the use of cookies.

Custom Links

Allows affiliates to create custom links for products.

Customization

Includes features for customizing campaign assets.

Data Collection

Gathers data about the effectiveness, impact, and reach of marketing campaigns.

Email Updates

Provides both merchants and affiliates with email updates on campaign performance.

Referral Link Generator

Provides an affiliate link generator.

Reports and Dashboards

Creates reports and dashboards to analyze results of campaigns.

ROI Tracking

Helps marketers measure return on investment (ROI) by analyzing campaign effectiveness against costs.

4.

ClickMeter

Affiliate Network

Provides advertisers with access to a network of affiliates.

Campaign Insights

Analyzes historical and current marketing campaigns to inform future strategy.

Commissions and Payouts

Supports multiple compensation models, such as pay-per-click, pay-per-sale, pay-per-lead, etc.

Cookieless Tracking

Allows for tracking without the use of cookies.

Affiliate Network

Provides advertisers with access to a network of affiliates.

Campaign Insights

Analyzes historical and current marketing campaigns to inform future strategy.

Commissions and Payouts

Supports multiple compensation models, such as pay-per-click, pay-per-sale, pay-per-lead, etc.

Cookieless Tracking

Allows for tracking without the use of cookies.

Custom Links

Allows affiliates to create custom links for products.

Customization

Includes features for customizing campaign assets.

Data Collection

Gathers data about the effectiveness, impact, and reach of marketing campaigns.

Email Updates

Provides both merchants and affiliates with email updates on campaign performance.

Multi-User Access

Allows multiple users access to a unified, transparent overview of analytics, dashboards, and campaign results.

Referral Link Generator

Provides an affiliate link generator.

Reports and Dashboards

Creates reports and dashboards to analyze results of campaigns.

ROI Tracking

Helps marketers measure return on investment (ROI) by analyzing campaign effectiveness against costs.

Smart Link

Supports the creation of smart links that redirect users to relevant offers based on predefined conditions such as device type, geolocation, etc.

5.

Impact

Affiliate Network

Provides advertisers with access to a network of affiliates.

Campaign Insights

Analyzes historical and current marketing campaigns to inform future strategy.

Commissions and Payouts

Supports multiple compensation models, such as pay-per-click, pay-per-sale, pay-per-lead, etc.

Cookieless Tracking

Allows for tracking without the use of cookies.

Affiliate Network

Provides advertisers with access to a network of affiliates.

Campaign Insights

Analyzes historical and current marketing campaigns to inform future strategy.

Commissions and Payouts

Supports multiple compensation models, such as pay-per-click, pay-per-sale, pay-per-lead, etc.

Cookieless Tracking

Allows for tracking without the use of cookies.

Custom Links

Allows affiliates to create custom links for products.

Customization

Includes features for customizing campaign assets.

Data Collection

Gathers data about the effectiveness, impact, and reach of marketing campaigns.

Email Updates

Provides both merchants and affiliates with email updates on campaign performance.

Multi-User Access

Allows multiple users access to a unified, transparent overview of analytics, dashboards, and campaign results.

Referral Link Generator

Provides an affiliate link generator.

Reports and Dashboards

Creates reports and dashboards to analyze results of campaigns.

ROI Tracking

Helps marketers measure return on investment (ROI) by analyzing campaign effectiveness against costs.

Smart Link

Supports the creation of smart links that redirect users to relevant offers based on predefined conditions such as device type, geolocation, etc.

6.

Cake

Affiliate Network

Provides advertisers with access to a network of affiliates.

Campaign Insights

Analyzes historical and current marketing campaigns to inform future strategy.

Commissions and Payouts

Supports multiple compensation models, such as pay-per-click, pay-per-sale, pay-per-lead, etc.

Cookieless Tracking

Allows for tracking without the use of cookies.

Affiliate Network

Provides advertisers with access to a network of affiliates.

Campaign Insights

Analyzes historical and current marketing campaigns to inform future strategy.

Commissions and Payouts

Supports multiple compensation models, such as pay-per-click, pay-per-sale, pay-per-lead, etc.

Cookieless Tracking

Allows for tracking without the use of cookies.

Custom Links

Allows affiliates to create custom links for products.

Customization

Includes features for customizing campaign assets.

Data Collection

Gathers data about the effectiveness, impact, and reach of marketing campaigns.

Email Updates

Provides both merchants and affiliates with email updates on campaign performance.

Multi-User Access

Allows multiple users access to a unified, transparent overview of analytics, dashboards, and campaign results.

Referral Link Generator

Provides an affiliate link generator.

Reports and Dashboards

Creates reports and dashboards to analyze results of campaigns.

ROI Tracking

Helps marketers measure return on investment (ROI) by analyzing campaign effectiveness against costs.

Smart Link

Supports the creation of smart links that redirect users to relevant offers based on predefined conditions such as device type, geolocation, etc.

7.

AdsBridge

Affiliate Network

Provides advertisers with access to a network of affiliates.

Campaign Insights

Analyzes historical and current marketing campaigns to inform future strategy.

Commissions and Payouts

Supports multiple compensation models, such as pay-per-click, pay-per-sale, pay-per-lead, etc.

Custom Links

Allows affiliates to create custom links for products.

Affiliate Network

Provides advertisers with access to a network of affiliates.

Campaign Insights

Analyzes historical and current marketing campaigns to inform future strategy.

Commissions and Payouts

Supports multiple compensation models, such as pay-per-click, pay-per-sale, pay-per-lead, etc.

Custom Links

Allows affiliates to create custom links for products.

Customization

Includes features for customizing campaign assets.

Data Collection

Gathers data about the effectiveness, impact, and reach of marketing campaigns.

Email Updates

Provides both merchants and affiliates with email updates on campaign performance.

Multi-User Access

Allows multiple users access to a unified, transparent overview of analytics, dashboards, and campaign results.

Referral Link Generator

Provides an affiliate link generator.

Reports and Dashboards

Creates reports and dashboards to analyze results of campaigns.

ROI Tracking

Helps marketers measure return on investment (ROI) by analyzing campaign effectiveness against costs.

Smart Link

Supports the creation of smart links that redirect users to relevant offers based on predefined conditions such as device type, geolocation, etc.

8.

Improvely

Affiliate Network

Provides advertisers with access to a network of affiliates.

Campaign Insights

Analyzes historical and current marketing campaigns to inform future strategy.

Custom Links

Allows affiliates to create custom links for products.

Customization

Includes features for customizing campaign assets.

Affiliate Network

Provides advertisers with access to a network of affiliates.

Campaign Insights

Analyzes historical and current marketing campaigns to inform future strategy.

Custom Links

Allows affiliates to create custom links for products.

Customization

Includes features for customizing campaign assets.

Data Collection

Gathers data about the effectiveness, impact, and reach of marketing campaigns.

Email Updates

Provides both merchants and affiliates with email updates on campaign performance.

Multi-User Access

Allows multiple users access to a unified, transparent overview of analytics, dashboards, and campaign results.

Referral Link Generator

Provides an affiliate link generator.

Reports and Dashboards

Creates reports and dashboards to analyze results of campaigns.

ROI Tracking

Helps marketers measure return on investment (ROI) by analyzing campaign effectiveness against costs.

9.

ThirstyAffiliates

Affiliate Network

Provides advertisers with access to a network of affiliates.

Campaign Insights

Analyzes historical and current marketing campaigns to inform future strategy.

Cookieless Tracking

Allows for tracking without the use of cookies.

Custom Links

Allows affiliates to create custom links for products.

Affiliate Network

Provides advertisers with access to a network of affiliates.

Campaign Insights

Analyzes historical and current marketing campaigns to inform future strategy.

Cookieless Tracking

Allows for tracking without the use of cookies.

Custom Links

Allows affiliates to create custom links for products.

Customization

Includes features for customizing campaign assets.

Email Updates

Provides both merchants and affiliates with email updates on campaign performance.

Multi-User Access

Allows multiple users access to a unified, transparent overview of analytics, dashboards, and campaign results.

Referral Link Generator

Provides an affiliate link generator.

Reports and Dashboards

Creates reports and dashboards to analyze results of campaigns.

ROI Tracking

Helps marketers measure return on investment (ROI) by analyzing campaign effectiveness against costs.

Smart Link

Supports the creation of smart links that redirect users to relevant offers based on predefined conditions such as device type, geolocation, etc.

10.

RedTrack

Affiliate Network

Provides advertisers with access to a network of affiliates.

Campaign Insights

Analyzes historical and current marketing campaigns to inform future strategy.

Commissions and Payouts

Supports multiple compensation models, such as pay-per-click, pay-per-sale, pay-per-lead, etc.

Cookieless Tracking

Allows for tracking without the use of cookies.

Affiliate Network

Provides advertisers with access to a network of affiliates.

Campaign Insights

Analyzes historical and current marketing campaigns to inform future strategy.

Commissions and Payouts

Supports multiple compensation models, such as pay-per-click, pay-per-sale, pay-per-lead, etc.

Cookieless Tracking

Allows for tracking without the use of cookies.

Custom Links

Allows affiliates to create custom links for products.

Customization

Includes features for customizing campaign assets.

Data Collection

Gathers data about the effectiveness, impact, and reach of marketing campaigns.

Email Updates

Provides both merchants and affiliates with email updates on campaign performance.

Multi-User Access

Allows multiple users access to a unified, transparent overview of analytics, dashboards, and campaign results.

Referral Link Generator

Provides an affiliate link generator.

Reports and Dashboards

Creates reports and dashboards to analyze results of campaigns.

ROI Tracking

Helps marketers measure return on investment (ROI) by analyzing campaign effectiveness against costs.

Smart Link

Supports the creation of smart links that redirect users to relevant offers based on predefined conditions such as device type, geolocation, etc.

11.

ClickFunnels

Backpack and Affiliate Programs

This feature allows you to quickly add an affiliate program to any of your sales funnels.

Campaign Insights

Analyzes historical and current marketing campaigns to inform future strategy.

Commissions and Payouts

Supports multiple compensation models, such as pay-per-click, pay-per-sale, pay-per-lead, etc.

Custom Links

Allows affiliates to create custom links for products.

Backpack and Affiliate Programs

This feature allows you to quickly add an affiliate program to any of your sales funnels.

Campaign Insights

Analyzes historical and current marketing campaigns to inform future strategy.

Commissions and Payouts

Supports multiple compensation models, such as pay-per-click, pay-per-sale, pay-per-lead, etc.

Custom Links

Allows affiliates to create custom links for products.

Customization

Includes features for customizing campaign assets.

Data Collection

Gathers data about the effectiveness, impact, and reach of marketing campaigns.

Drag-and-Drop Builder

Allows users to drag tabs and columns onto their desired spaces. The result is a fully customized landing page curated to the user's brand and business.

E-mail Marketing Automation

Create e-mail sequences. This feature allows for customized subject lines, adding names, SMTP configuration, and scheduling.

Email Updates

Provides both merchants and affiliates with email updates on campaign performance.

Follow-Up Funnels

Once someone has provided their contact information for further communication, ClickFunnels make it easy to follow up through this feature. It's a tool that allows users to create impactful but simple follow-up funnels.

Multi-User Access

Allows multiple users access to a unified, transparent overview of analytics, dashboards, and campaign results.

Referral Link Generator

Provides an affiliate link generator.

Reports and Dashboards

Creates reports and dashboards to analyze results of campaigns.

ROI Tracking

Helps marketers measure return on investment (ROI) by analyzing campaign effectiveness against costs.

Sales Funnels Builder

The smart funnels builder provides all the tools and steps to let entrepreneurs create marketing funnels. The building of these sales funnels makes it easier to generate leads and turn them into paying customers.

Statistics Dashboard

Gathering sales and traffic information is extremely important in a business. Accurate and in-depth statistics and data will help you adapt your marketing strategy to increase reach even further.

12.

LinkTrackr

Affiliate Network

Provides advertisers with access to a network of affiliates.

Campaign Insights

Analyzes historical and current marketing campaigns to inform future strategy.

Commissions and Payouts

Supports multiple compensation models, such as pay-per-click, pay-per-sale, pay-per-lead, etc.

Cookieless Tracking

Allows for tracking without the use of cookies.

Affiliate Network

Provides advertisers with access to a network of affiliates.

Campaign Insights

Analyzes historical and current marketing campaigns to inform future strategy.

Commissions and Payouts

Supports multiple compensation models, such as pay-per-click, pay-per-sale, pay-per-lead, etc.

Cookieless Tracking

Allows for tracking without the use of cookies.

Custom Links

Allows affiliates to create custom links for products.

Customization

Includes features for customizing campaign assets.

Data Collection

Gathers data about the effectiveness, impact, and reach of marketing campaigns.

Referral Link Generator

Provides an affiliate link generator.

Reports and Dashboards

Creates reports and dashboards to analyze results of campaigns.

ROI Tracking

Helps marketers measure return on investment (ROI) by analyzing campaign effectiveness against costs.

Smart Link

Supports the creation of smart links that redirect users to relevant offers based on predefined conditions such as device type, geolocation, etc.

13.

BeMob

Affiliate Network

Provides advertisers with access to a network of affiliates.

Campaign Insights

Analyzes historical and current marketing campaigns to inform future strategy.

Commissions and Payouts

Supports multiple compensation models, such as pay-per-click, pay-per-sale, pay-per-lead, etc.

Cookieless Tracking

Allows for tracking without the use of cookies.

Affiliate Network

Provides advertisers with access to a network of affiliates.

Campaign Insights

Analyzes historical and current marketing campaigns to inform future strategy.

Commissions and Payouts

Supports multiple compensation models, such as pay-per-click, pay-per-sale, pay-per-lead, etc.

Cookieless Tracking

Allows for tracking without the use of cookies.

Custom Links

Allows affiliates to create custom links for products.

Customization

Includes features for customizing campaign assets.

Data Collection

Gathers data about the effectiveness, impact, and reach of marketing campaigns.

Email Updates

Provides both merchants and affiliates with email updates on campaign performance.

Multi-User Access

Allows multiple users access to a unified, transparent overview of analytics, dashboards, and campaign results.

Reports and Dashboards

Creates reports and dashboards to analyze results of campaigns.

ROI Tracking

Helps marketers measure return on investment (ROI) by analyzing campaign effectiveness against costs.

Smart Link

Supports the creation of smart links that redirect users to relevant offers based on predefined conditions such as device type, geolocation, etc.

14.

ThriveTracker

Affiliate Network

Provides advertisers with access to a network of affiliates.

Campaign Insights

Analyzes historical and current marketing campaigns to inform future strategy.

Cookieless Tracking

Allows for tracking without the use of cookies.

Custom Links

Allows affiliates to create custom links for products.

Affiliate Network

Provides advertisers with access to a network of affiliates.

Campaign Insights

Analyzes historical and current marketing campaigns to inform future strategy.

Cookieless Tracking

Allows for tracking without the use of cookies.

Custom Links

Allows affiliates to create custom links for products.

Customization

Includes features for customizing campaign assets.

Data Collection

Gathers data about the effectiveness, impact, and reach of marketing campaigns.

Email Updates

Provides both merchants and affiliates with email updates on campaign performance.

Multi-User Access

Allows multiple users access to a unified, transparent overview of analytics, dashboards, and campaign results.

Referral Link Generator

Provides an affiliate link generator.

Reports and Dashboards

Creates reports and dashboards to analyze results of campaigns.

ROI Tracking

Helps marketers measure return on investment (ROI) by analyzing campaign effectiveness against costs.

Smart Link

Supports the creation of smart links that redirect users to relevant offers based on predefined conditions such as device type, geolocation, etc.

15.

LinkTrack

Affiliate Network

Provides advertisers with access to a network of affiliates.

Campaign Insights

Analyzes historical and current marketing campaigns to inform future strategy.

Custom Links

Allows affiliates to create custom links for products.

Customization

Includes features for customizing campaign assets.

Affiliate Network

Provides advertisers with access to a network of affiliates.

Campaign Insights

Analyzes historical and current marketing campaigns to inform future strategy.

Custom Links

Allows affiliates to create custom links for products.

Customization

Includes features for customizing campaign assets.

Data Collection

Gathers data about the effectiveness, impact, and reach of marketing campaigns.

Email Updates

Provides both merchants and affiliates with email updates on campaign performance.

Referral Link Generator

Provides an affiliate link generator.

Reports and Dashboards

Creates reports and dashboards to analyze results of campaigns.

ROI Tracking

Helps marketers measure return on investment (ROI) by analyzing campaign effectiveness against costs.

Smart Link

Supports the creation of smart links that redirect users to relevant offers based on predefined conditions such as device type, geolocation, etc.

Frequently Asked

Questions

Find answers to the most asked questions below.
How Does Affiliate Tracking Work?
Affiliate tracking records the page views, clicks, and conversion information that affiliates send to a brand on behalf of customers. A tracking solution can produce reports using this data to assist brands in determining the success of their affiliate marketing campaign.
What Does Affiliate Tracking Software Do?
Tracking affiliate links and websites that carry out the endorsements and advertising is made possible by an affiliate tracking software. This software is able to ascertain the effect of the specified affiliate campaigns on the general success of the original business through careful observation. For larger and medium-sized businesses that use their services, tracking affiliates has become crucial.
How To Choose Affiliate Tracking Software?
You must keep in mind all of the crucial requirements if you need the affiliate tracking software. It must manage and track sales for affiliate networks and programs first. The best affiliate tracking software needs to have ease of access, multiple features, and the necessary options for your needs. The effectiveness and impact of your marketing strategy can be greatly increased if you choose to invest in affiliate tracking software solutions.
What Are The Benefits Of Affiliate Tracking Software?
Since affiliate tracking software tracks the success of the ad campaigns and marketing solutions of the affiliate networks, the benefits of their use are easy to comprehend. The biggest benefits are your insight into the success of a given marketing campaign. You will easily determine which parts of the campaign need to be changed, deleted, or improved for a better overall success.
What is The Best Affiliate Tracking Software?
There is a wide choice of affiliate tracking software on the market. Most of them offer free trial access in the beginning but there are plenty of others that you have to pay for. Some of the best affiliate tracking tools you can find are Voluum, ClickMagick, Refersion, ClickMeter, Impact, and many others.
Other
Best Rated

Tools for Designers
Most Popular

Tools & Categories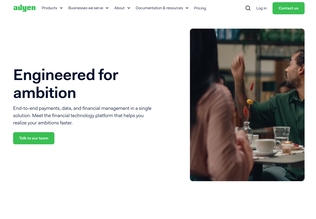 Adyen
adyen.com
Free
Paid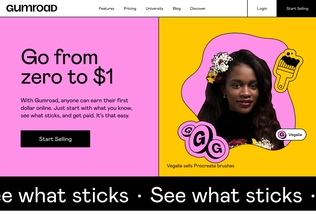 Gumroad
gumroad.com
Free
Paid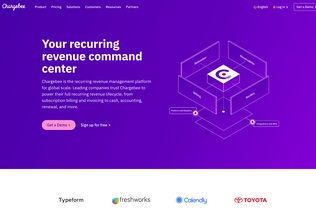 Chargebee
chargebee.com
Free
Trial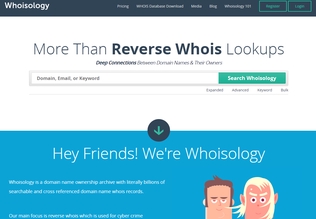 Whoisology
whoisology.com
Free
Trial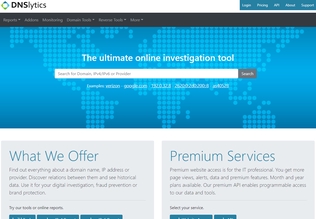 DNSlytics
dnslytics.com
Free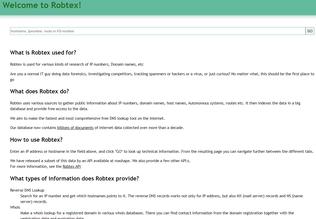 Robtex
robtex.com
Free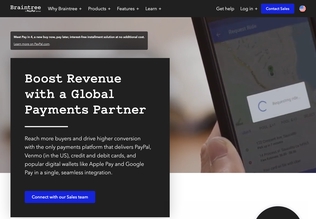 Braintree Payments
braintreepayments.com
Free
Paid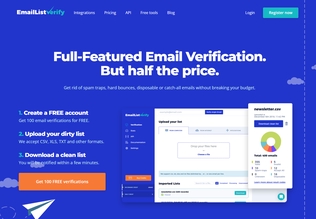 EmailListVerify
emaillistverify.com
Free
Paid