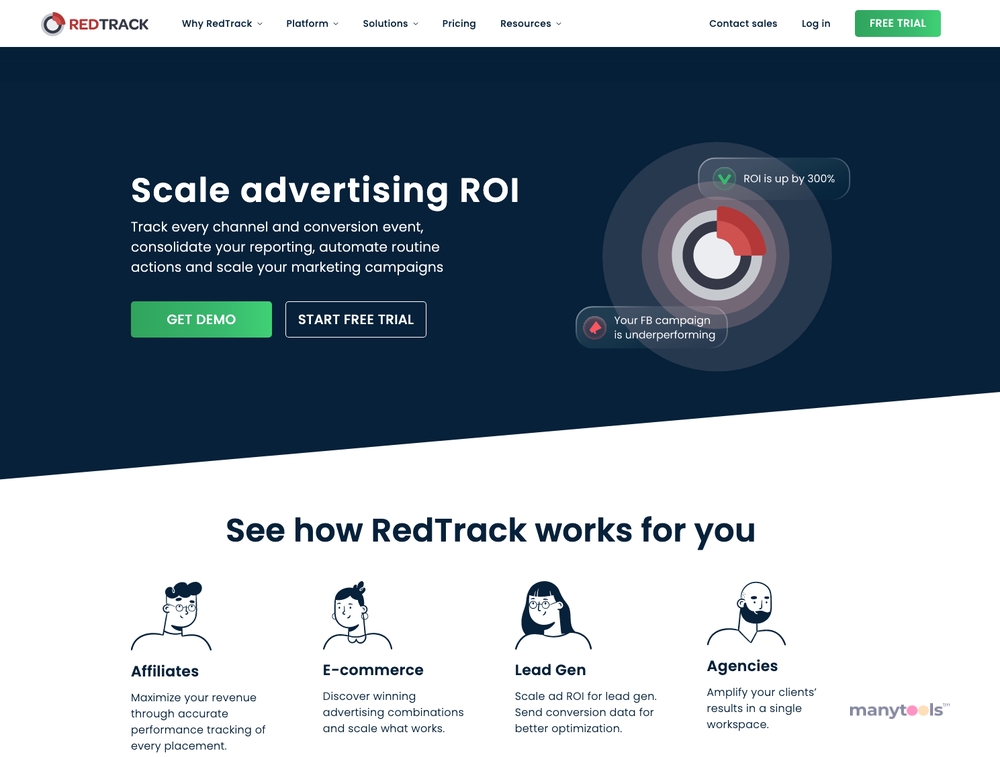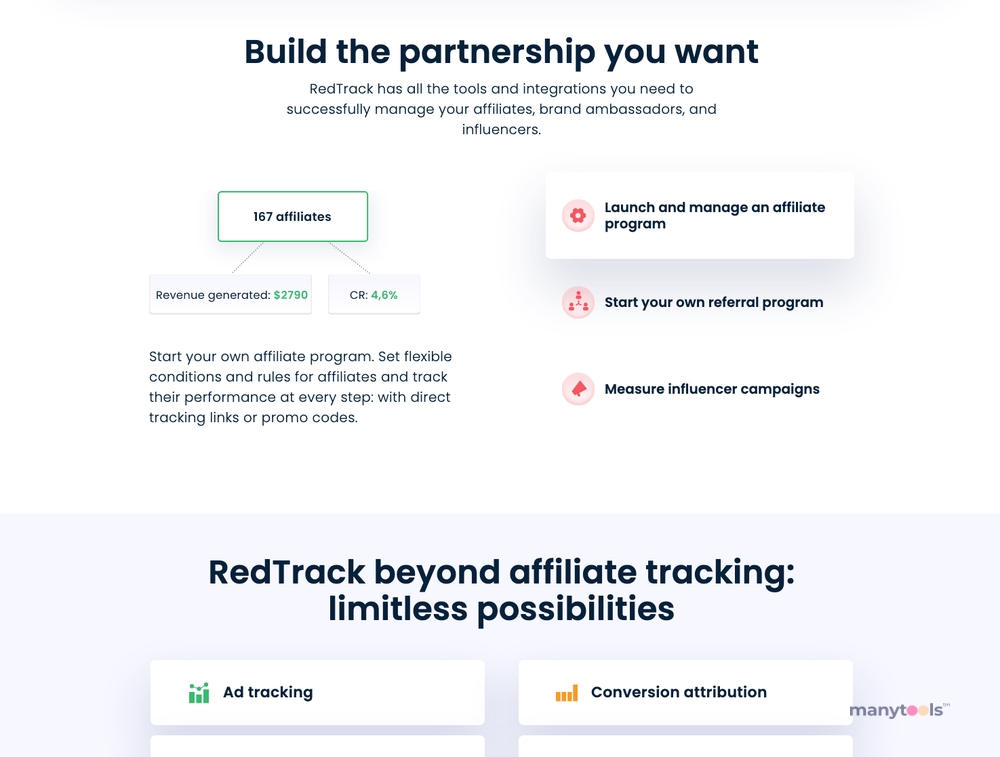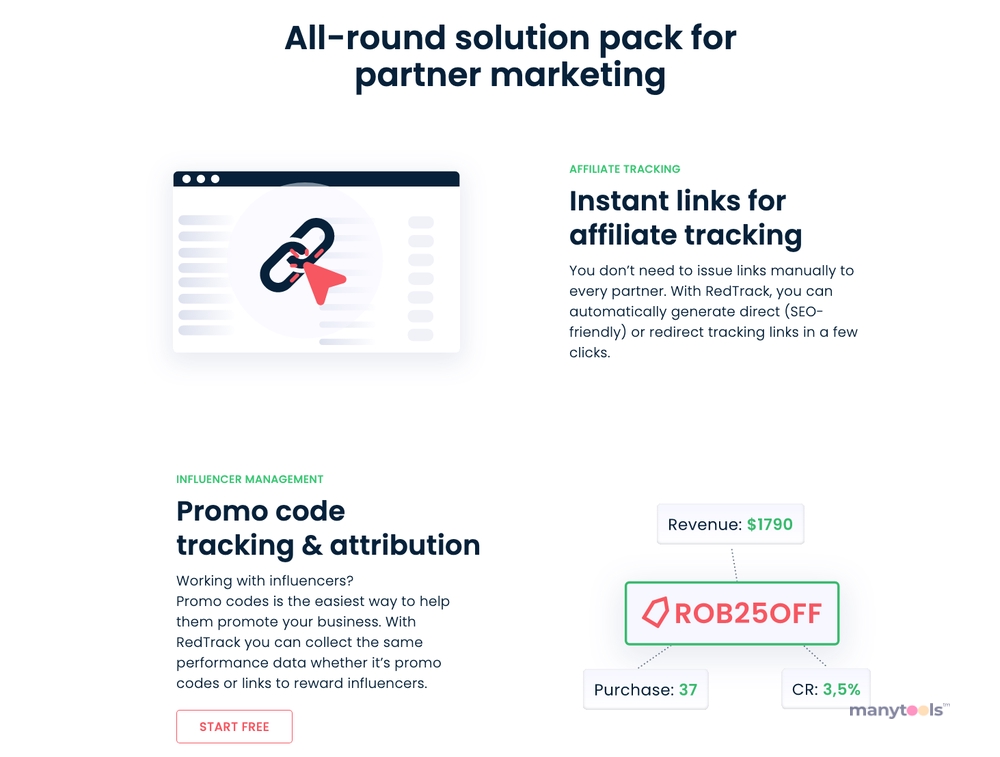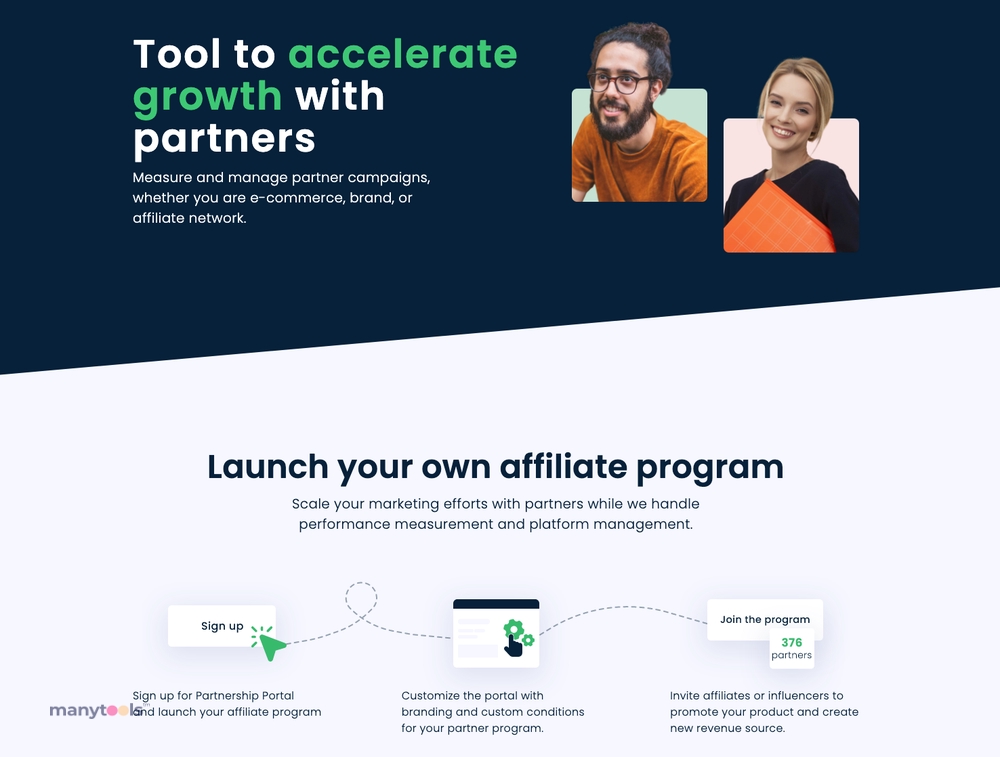 Introducing RedTrack: The Ultimate Performance Marketing Analytics Platform
Today, let's delve into one of the most comprehensive tools available for all you digital professionals – RedTrack. This all-in-one performance marketing analytics platform is designed to streamline your tracking and attribution processes, ensuring that you're always on top of your game.
First Impressions Matter
Right off the bat, RedTrack impresses with its clean, user-friendly interface. This is a tool that understands the importance of making a good first impression. It's easy to navigate and intuitive - crucial factors for any digital tool aiming to make life easier for its users.
Track, Attribute, Automate
RedTrack's core functions are perfectly encapsulated in its tagline; "Track. Attribute. Automate. Scale ROI." This platform aims to simplify and streamline your tracking and attribution processes, thereby allowing you to automate and scale your return on investment (ROI). The promise? A seamless, efficient way to manage your digital marketing operations.
A Solution That Makes Sense
RedTrack's ad tracking solution is based on 1st party cookies. This means that it provides a more accurate, reliable way to track and attribute conversions, revenue, and events in a single platform. No more jumping between different tools or platforms - RedTrack brings everything together in one place.
Seeing is Believing
The good news is, you don't have to take our word for it. RedTrack offers potential users a free demo, allowing you to see firsthand how the platform can revolutionize your digital marketing efforts. It's a testament to the confidence the creators have in their product, and it gives you the opportunity to see the real ROI you can achieve.
The Ultimate Resource for Digital Professionals
The bottom line? RedTrack is an indispensable tool for any digital professional. Whether you're a developer, a designer, an SEO guru, a webmaster, an affiliate marketer, a growth hacker, a data analyst, or a content creator - this platform is designed to make your life easier and your work more efficient.
Conclusion: A Tool Worth Trying
In conclusion, RedTrack is a comprehensive, user-friendly tool that delivers on its promises. It's a platform that understands the needs of digital professionals, and it provides a solution that is both effective and efficient. If you're in the digital marketing industry and you're looking for a way to streamline your processes, RedTrack is definitely worth a try.
Remember, don't just take our word for it – book a free demo today and see the difference RedTrack can make in your digital marketing operations.
RedTrack Review: Is It Worth To Buy Ad Tracker? or Hype?
06 Dec 2022
RedTrack has effectively positioned itself as a top contender among numerous ad-tracking solutions available. The software's extensive features make it highly competitive within the niche. RedTrack provides a powerful suite of tools for affiliate marketers, advertisers, and media buyers. If you own any of these types of businesses, RedTrack will surely deliver a unique offering that your current tracking solution may not be able to provide.
RedTrack Review 2023 | Features & Pricing (Pros & Cons)
15 Feb 2023
RedTrack.io, established in Lithuania in 2015, is a prominent global affiliate marketing platform specializing in tracking and analytics. Created to assist affiliates and media buying teams worldwide in achieving increased ROI, this platform provides various robust tools. Among these tools are an affiliate marketing tracker and analytics platform designed to enhance the return on investment for affiliates and media purchasing teams.
RedTrack Review
29 Mar 2023
RedTrack has exceeded our expectations with its unwavering commitment to enhancing its product continuously. They have no intention of stopping, as they keep broadening their range of features and surpassing the capabilities of basic trackers. Regardless of the numerous features they've introduced, their pricing remains highly competitive within the industry. As a result, even with a minor price increase, RedTrack remains one of the most attractive deals in the ad tracking market.
Other Tools Like
RedTrack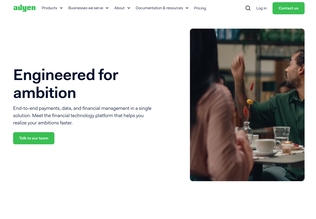 Adyen
adyen.com
Paid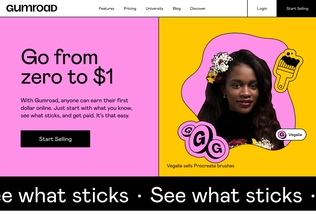 Gumroad
gumroad.com
Paid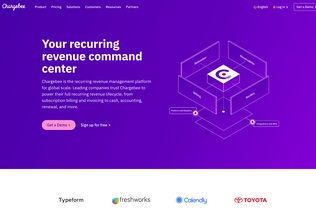 Chargebee
chargebee.com
Trial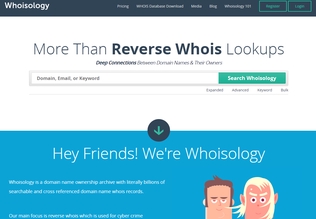 Whoisology
whoisology.com
Trial
Comments