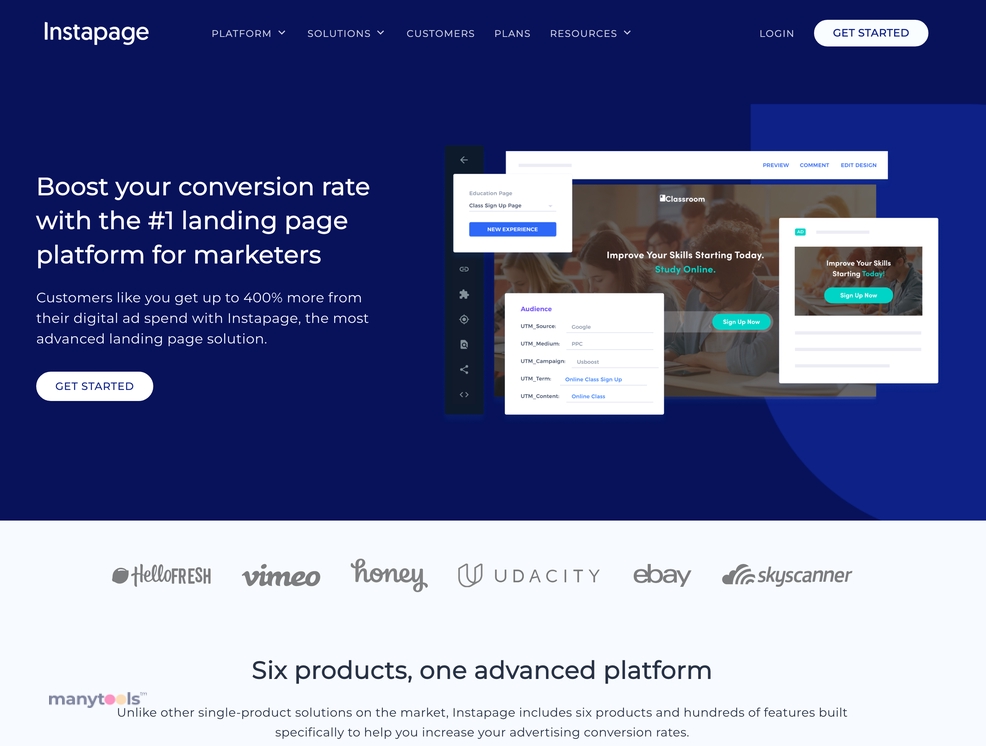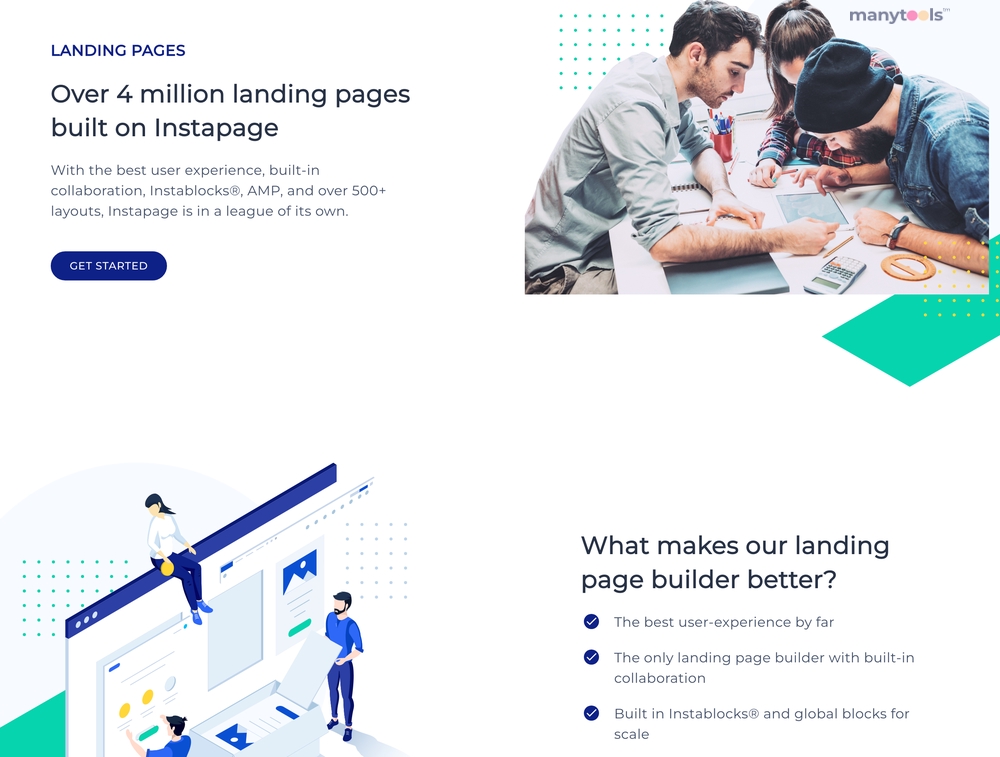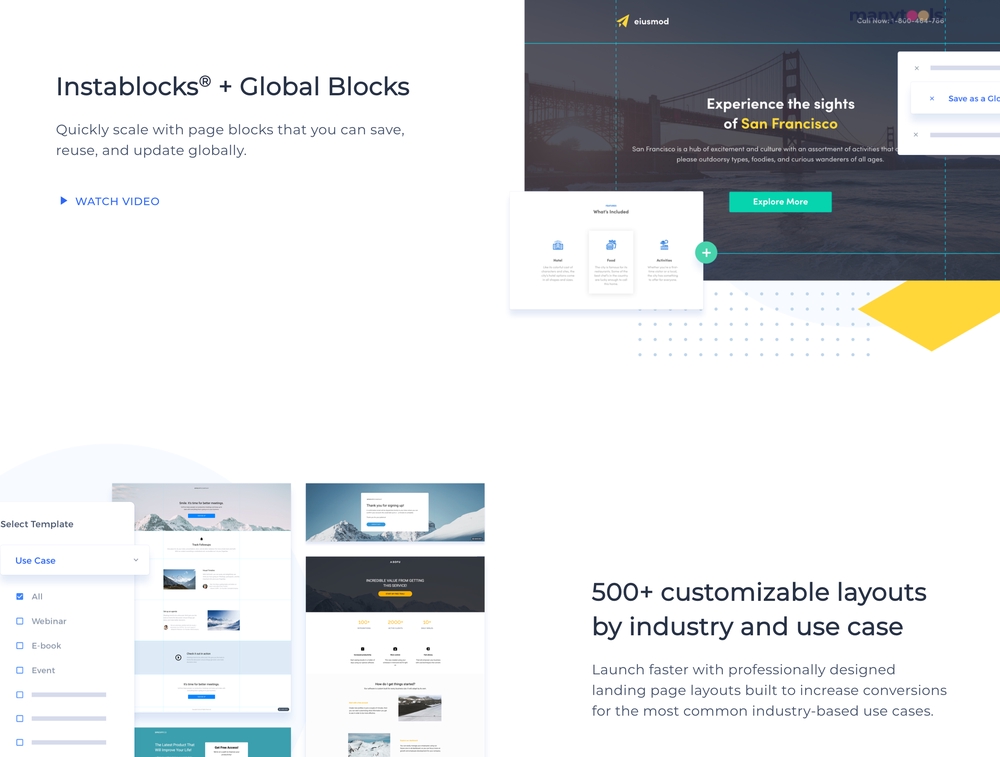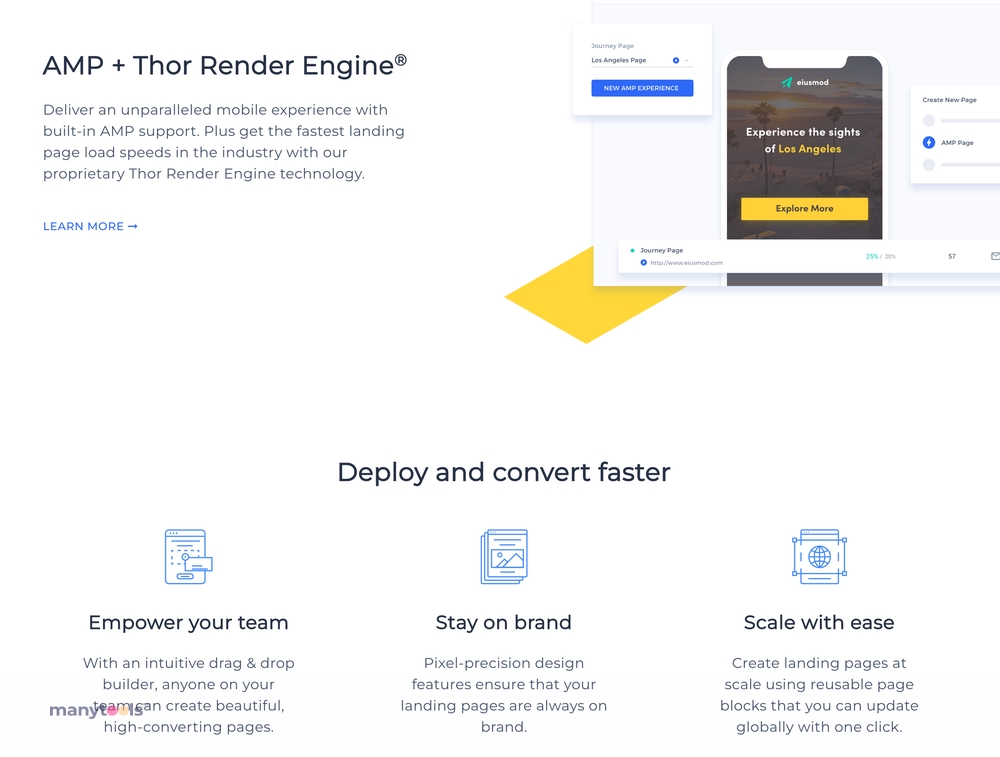 Meet Instapage, the world-class platform that transforms humble clicks into loyal customers. This remarkable tool stands as the only landing page platform that expertly crafts, personalizes, and optimizes landing pages for every campaign you run.
Unleashing Instapage's Potential
Whether you're a seasoned developer or a new affiliate marketer, Instapage is designed to meet your diverse needs. Its promise? Landing pages without limits. With this tool, you can create unique, high-converting landing pages that are tailored to your audience's preferences and behaviors.
A Platform Like No Other
Instapage is not just any landing page platform. It's the world's best, delivering pages that are not just visually appealing but also highly effective in driving conversions. Equipped with superior technology and advanced features, Instapage makes it easy for any digital professional to create pages that resonate with their target audience.
Optimization at Its Best
With Instapage, you're not just creating landing pages; you're optimizing them for success. The platform allows you to personalize every page for different campaigns, ensuring that your message hits the mark every time. Plus, it features an easy-to-use interface that makes the entire process a breeze.
The Power of Personalization
The tool's personalization capabilities are what set it apart from the crowd. Instapage allows you to tailor each landing page to the specific needs and interests of your customers, resulting in a more personalized user experience and higher conversion rates.
Data Analysis Made Easy
One of the standout features of Instapage is its data analysis capability. The tool offers detailed analytics to help you understand how your landing pages are performing. With this invaluable insight, you can make informed decisions that drive growth and increase ROI.
A Tool for Every Digital Professional
Instapage is the ultimate resource, whether you're a developer, designer, SEO guru, webmaster, affiliate marketer, growth hacker, or content creator. This tool empowers you to create high-converting landing pages without any technical skills or knowledge. All you need is an idea and a goal to get started.
The Final Verdict
In the world of digital marketing, Instapage is more than just a tool; it's a game-changer. Offering unmatched capabilities, this platform is designed to take your campaigns to the next level. With Instapage at your fingertips, the possibilities are endless. All in all, it's a must-have tool for every digital professional looking to make a big impact with their online presence. Trust Instapage to turn your clicks into customers today!
Instapage Review 2023: Best Landing Page Builder?
Instapage is an excellent investment if you're looking to establish a robust landing page platform. With over a million pages boasting an average conversion rate exceeding 25%, Instapage offers numerous remarkable features that can boost your website's conversion rate, and consequently, your revenue. The platform provides abundant customization options for your page. Designed for simplicity, even those without prior web design experience can create their ideal website with ease. Instapage is a fantastic page enhancer, as it enables you to monitor your webpage's conversion rate. Analytics and graphs will aid you in making informed business decisions for the future. Whether you already have an online presence or are just starting, Instapage allows you to develop conversion-focused landing pages that can help generate more leads, increase product sales, or encourage other actions from your visitors.
Instapage Review 2023: An Inside Look At How To Create A Landing Page Fast
Instapage is an impressive tool that stands out from the WordPress page builders commonly used by bloggers. Despite its powerful capabilities, the Builder remains user-friendly and approachable for beginners. Its free-form nature allows you to truly place elements anywhere on the page. Additionally, features such as A/B testing and conversion goals are seamlessly integrated into the Builder, making them feel like a fundamental part of the design process rather than an added-on component to a completed page. Lastly, the publishing options ensure that the landing pages you create are easily incorporated, regardless of the type of website you operate.
Instapage Review: Is It the Best for Making Landing Pages?
For enterprise-level businesses running numerous Google Ads, Instapage is a reliable landing page solution and could be the ideal landing page builder for your needs. Its Ad Map feature and 1:1 Ad-to-Page personalization enable you to effortlessly optimize your post-click landing pages, reduce your cost-per-click, and boost conversions. However, for small business owners, Instapage might be overly complicated, offering features that may never be utilized. Additionally, the learning curve can be challenging, and the pricing isn't particularly affordable.
Other Tools Like
Instapage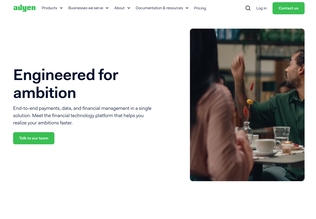 Adyen
adyen.com
Paid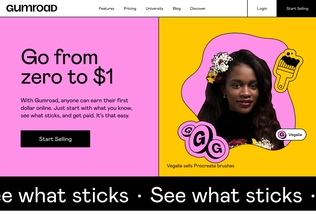 Gumroad
gumroad.com
Paid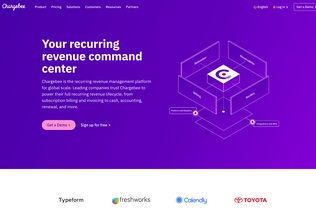 Chargebee
chargebee.com
Trial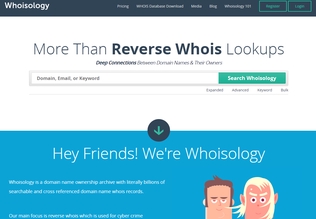 Whoisology
whoisology.com
Trial
Comments