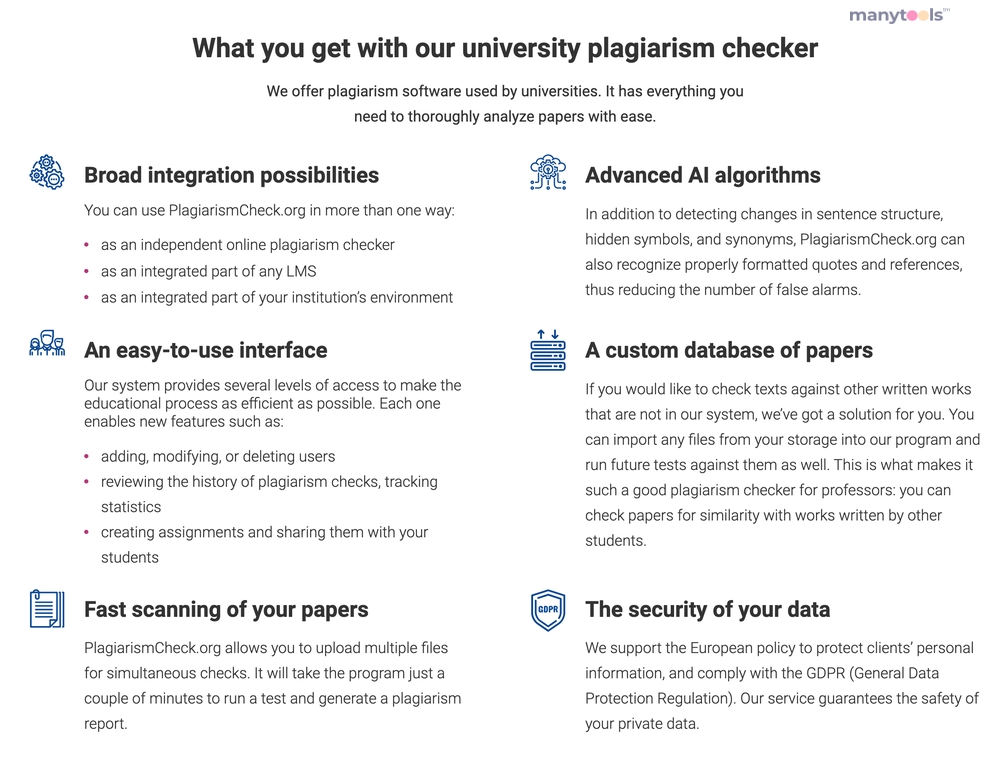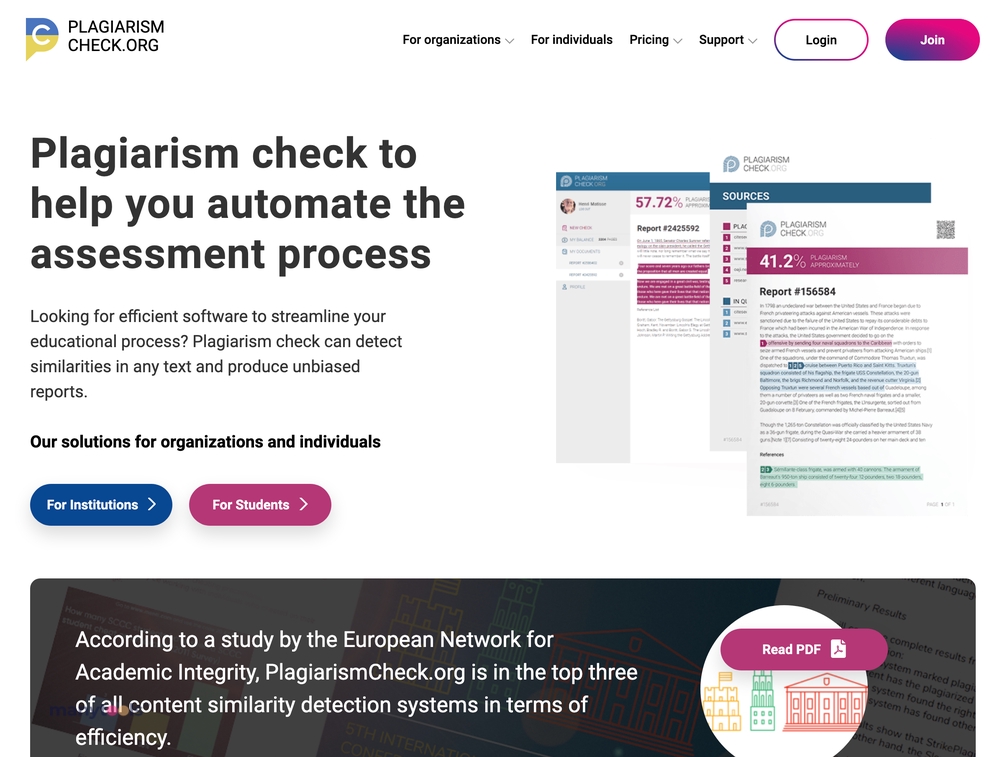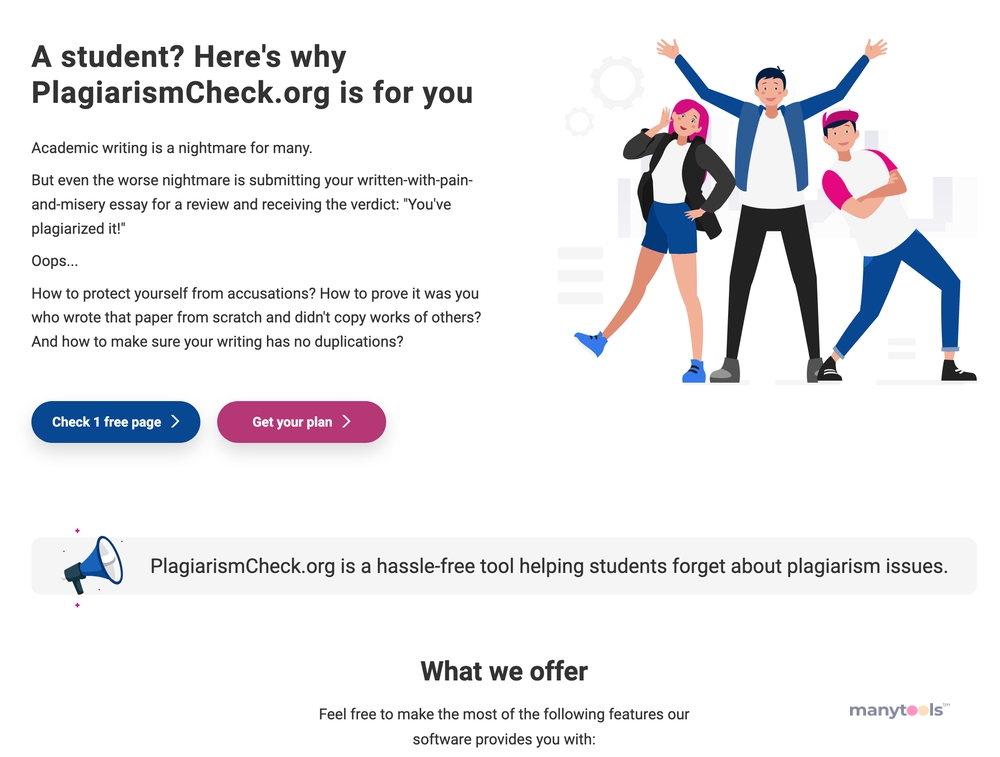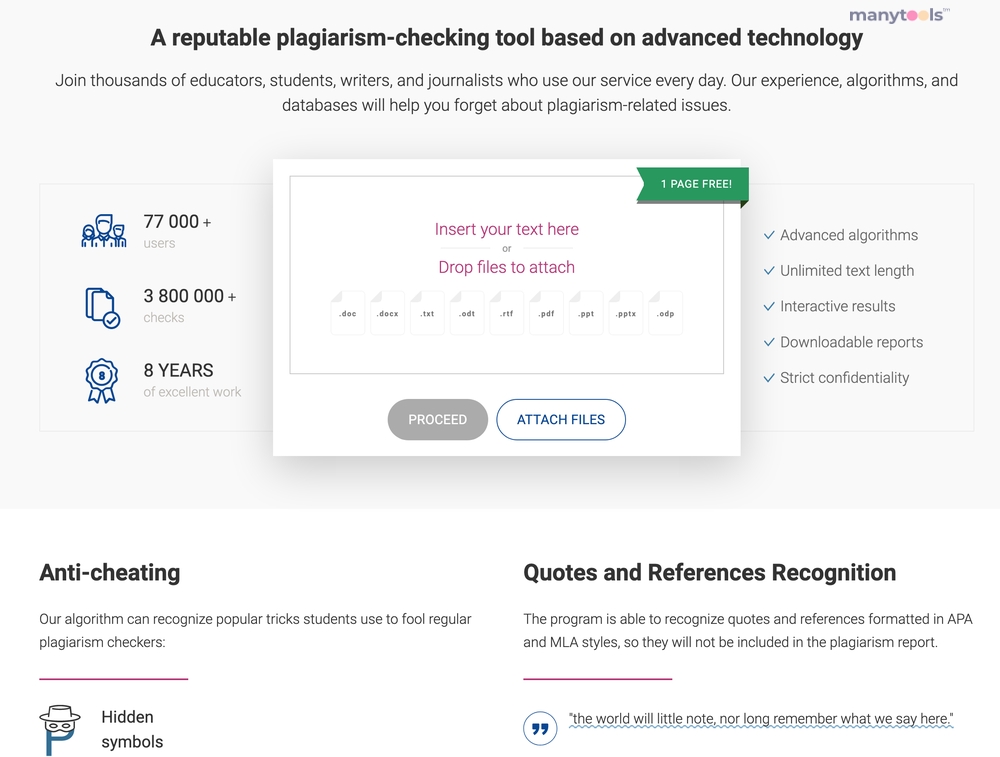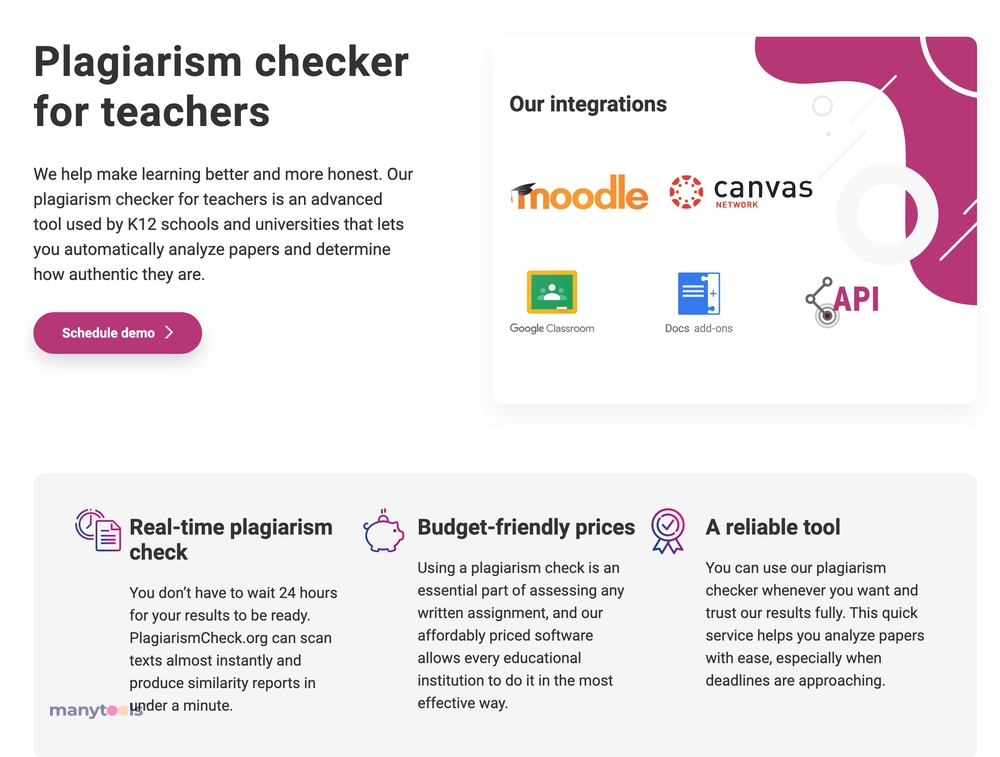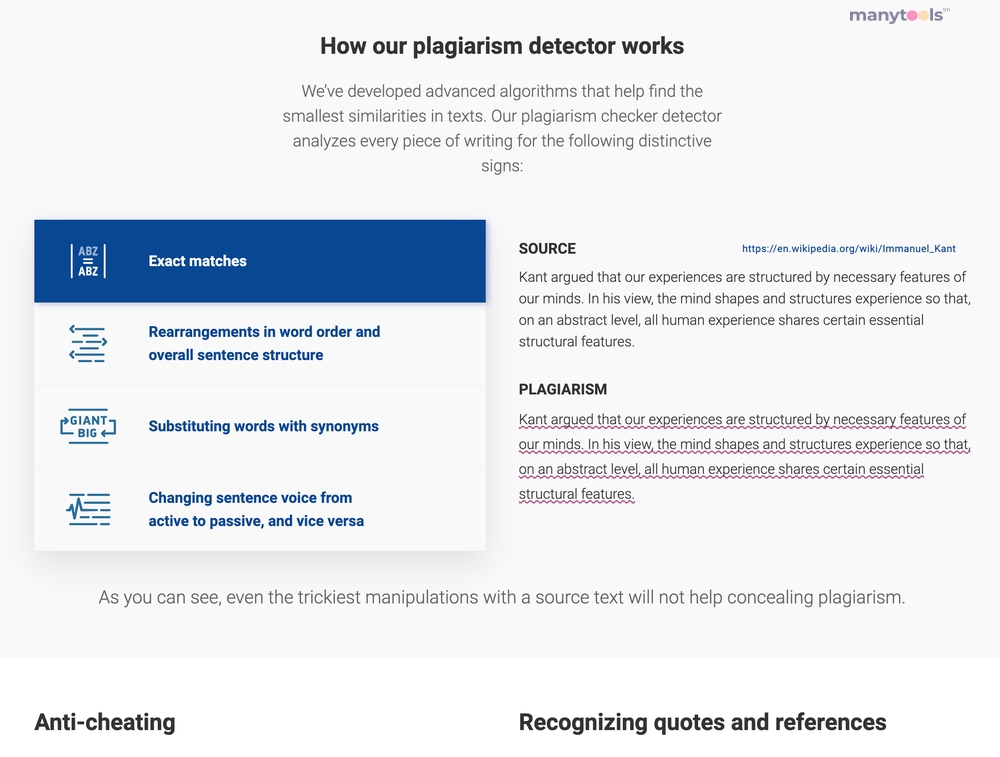 PlagiarismCheck, The Ultimate Originality Assessor
PlagiarismCheck is a standout tool in its category, offering a high-accuracy plagiarism checker with a percentage. This tool offers an easy-to-use solution for teachers, students, and anyone else who values originality in writing.
A Reliable Solution for Plagiarism Detection
The tool's primary function is to detect plagiarism in written content. It does this with high accuracy, which is a crucial factor when assessing the originality of a text. Its reliability makes it a go-to solution for individuals in academia, content creation, and any field where original writing is required.
Easy to Use and Understand
The simplicity of PlagiarismCheck shouldn't go unnoticed. The user interface is designed with ease of use in mind. After pasting in the text or uploading a file, the tool analyzes the content and provides a detailed report, including a plagiarism percentage. This makes it easy to understand the level of originality of the content in question.
Beneficial for Teachers and Students Alike
Teachers will find this tool particularly useful when grading assignments. It takes the guesswork out of determining whether a student's work is original or copied. Students, on the other hand, can benefit from using PlagiarismCheck before submitting their work, ensuring their content is original and avoiding any potential plagiarism accusations.
A Must-Have Tool for Content Creators
Content creators can use this tool to ensure their work is unique and free from unintentional plagiarism. This is especially important in the digital age, where content is king, and originality is highly valued. PlagiarismCheck can help maintain a high standard of content creation.
Affordable and Accessible
What sets PlagiarismCheck apart is its affordability and accessibility. It offers different pricing plans to suit various needs and budgets, making it a valuable resource for many. And with its online availability, it's a tool that can be used anytime, anywhere, adding to its convenience.
The Final Verdict
PlagiarismCheck is an indispensable tool for maintaining integrity in written content. Its high accuracy, user-friendly interface, and affordable pricing make it a top choice for individuals and professionals across various fields. Whether you're a teacher, a student, or a content creator, PlagiarismCheck is a tool that deserves a spot in your digital toolkit.
PlagiarismCheck.org Review: Eliminate Duplicate Content!
PlagiarismCheck.org delivers all the essential features you would anticipate from plagiarism detection software. It effectively assesses if a piece of content is original or duplicated. This straightforward tool accomplishes its purpose without unnecessary complications. To index content and incorporate it into the database, both time and resources are needed. The software likely waits for Google to cache the content before including it in its database.
Other Tools Like
PlagiarismCheck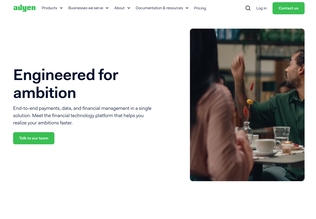 Adyen
adyen.com
Paid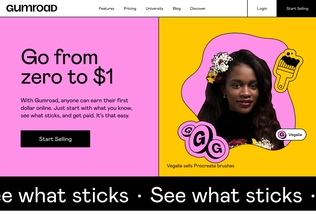 Gumroad
gumroad.com
Paid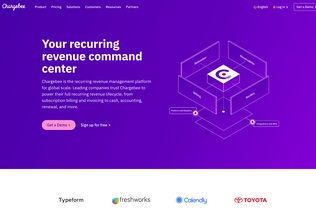 Chargebee
chargebee.com
Trial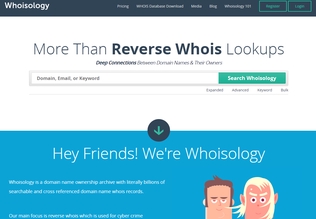 Whoisology
whoisology.com
Trial
Comments