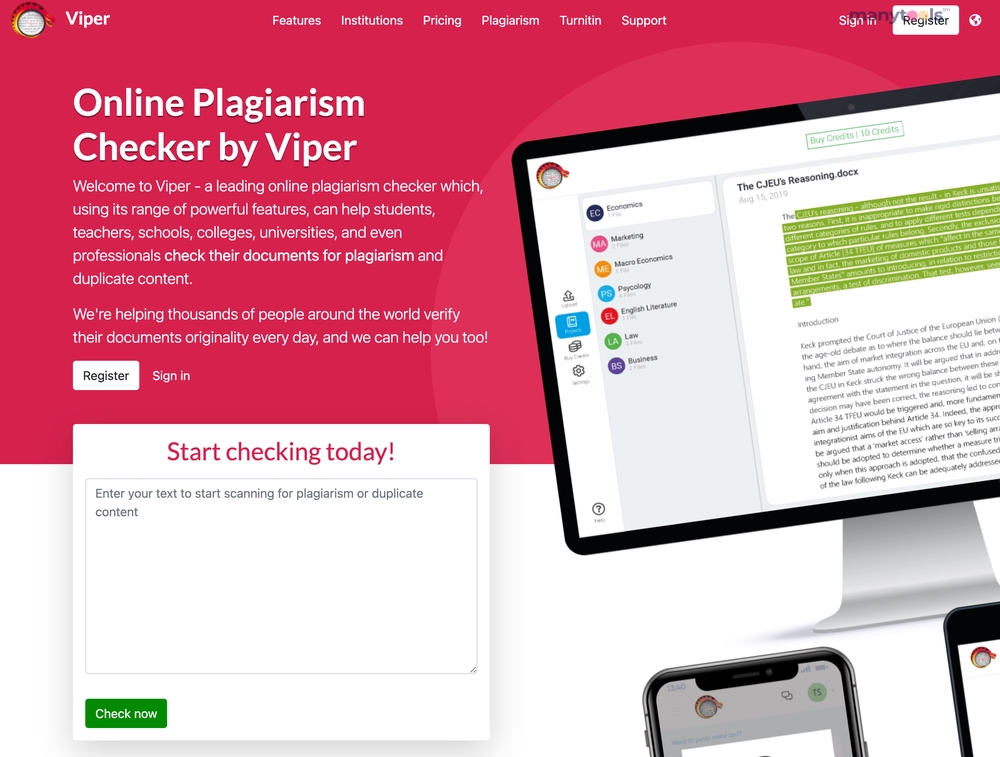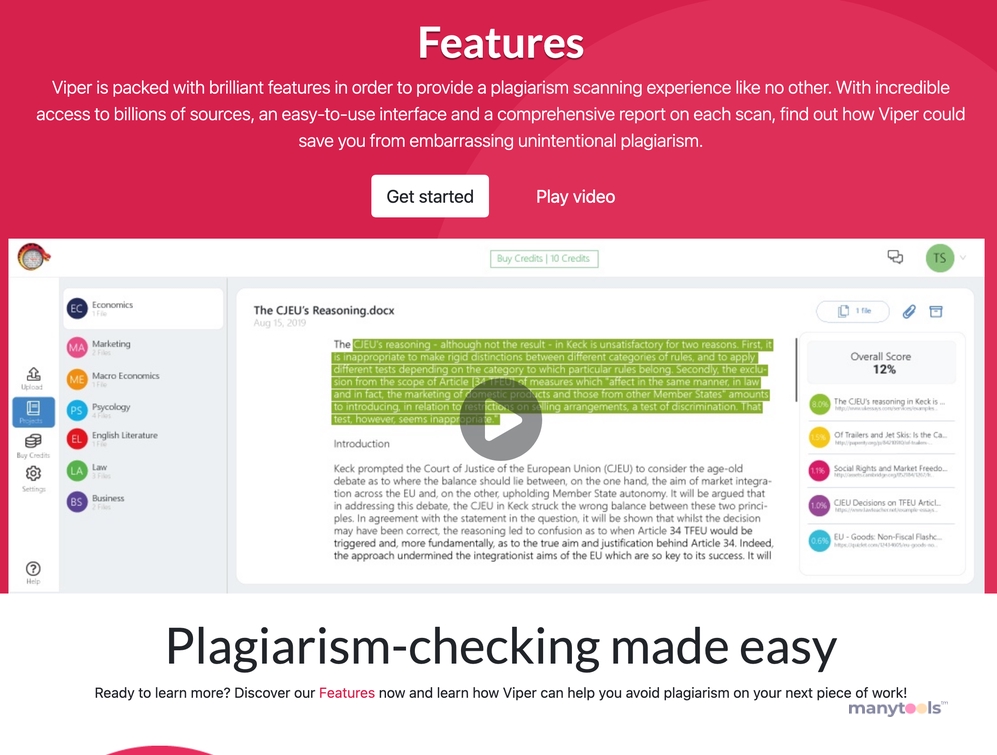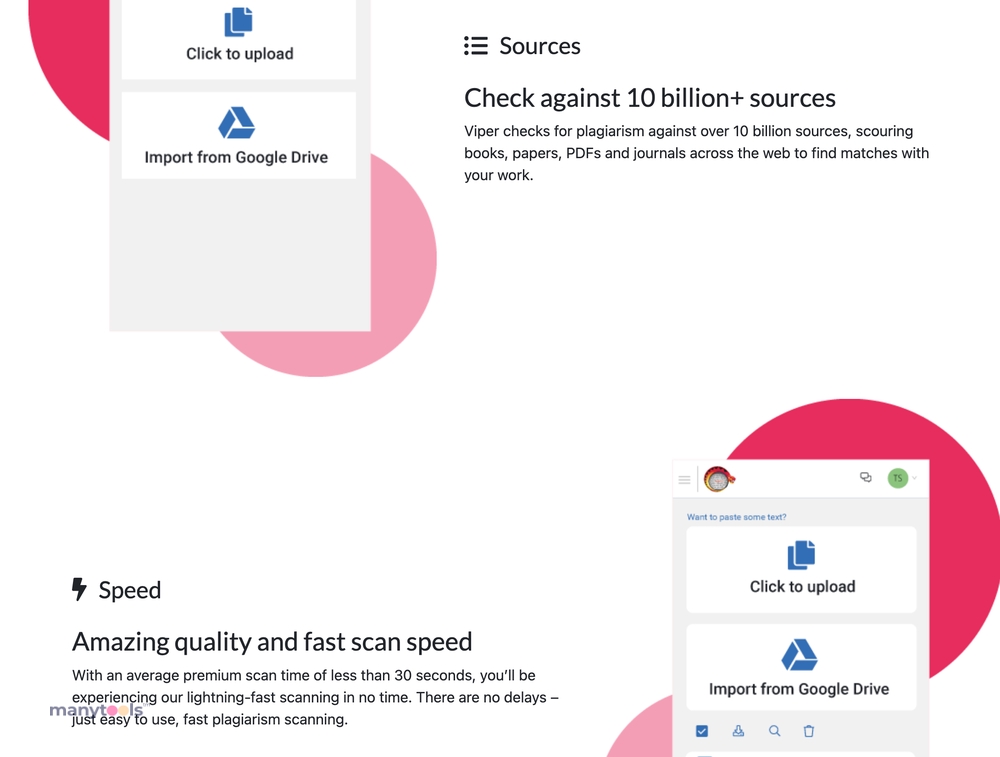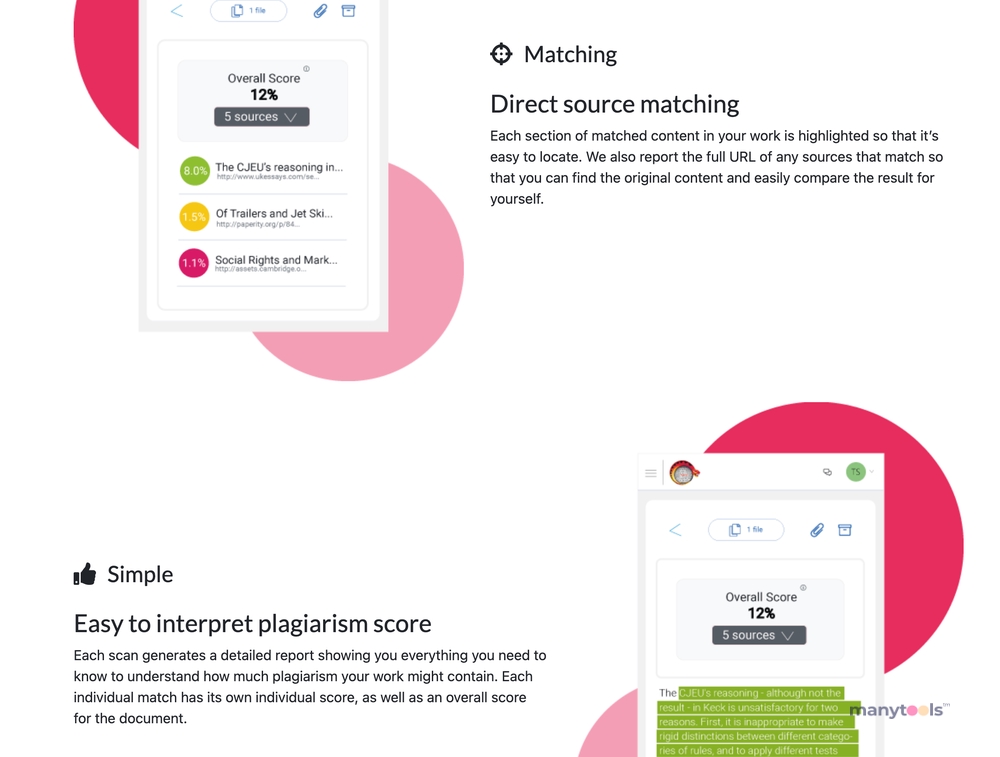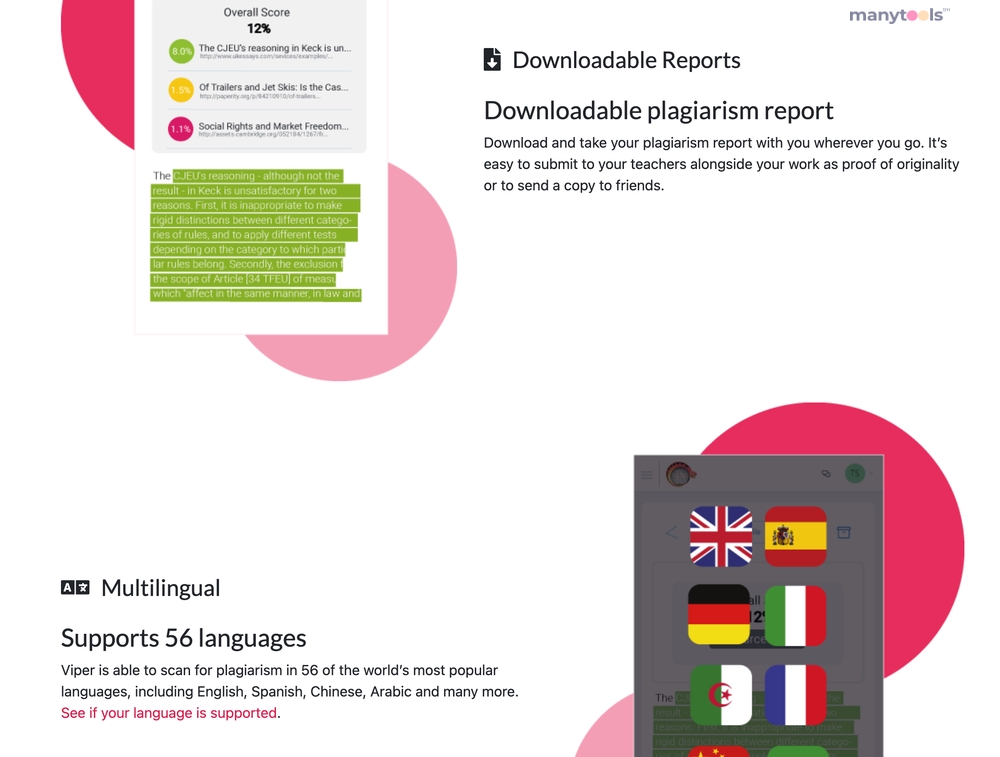 Discover the Power of ScanMyEssay
Every digital professional, whether a developer, designer, SEO expert or content creator, needs to ensure their work is original and free from plagiarism. Enter ScanMyEssay, a powerful tool that stands tall in this regard. With a straightforward name, it clearly articulates its primary function: scanning essays for plagiarism.
Unbeatable Plagiarism Detection
ScanMyEssay, also known as Viper, is an online plagiarism checker that leaves no stone unturned in the fight against duplicate content. With an impressive database and an efficient scanning algorithm, it has established itself as a leading tool in online plagiarism detection. It's not just for academics; digital professionals can use it to verify the originality of their content, making it incredibly versatile.
Ease of Use
The tool's user-friendly interface is a huge plus. It's simple to navigate, and you won't need any technical expertise to get started. Simply upload your file, and ScanMyEssay gets to work, scanning your document against billions of online resources. It's fast, efficient, and easy to use, making it a must-have tool for content creators.
Keeping Your Content Unique
In a digital world oversaturated with content, originality is paramount. ScanMyEssay helps ensure that every piece of content you create is unique. By flagging similarities, it allows you to correct any unintentional duplication, ensuring your content remains unique and valuable.
Accuracy You Can Trust
The accuracy of ScanMyEssay is one of its most impressive features. It's not just a surface-level scanner; it delves deep into your document to ensure it's truly original. The comprehensive report it produces highlights any potential issues, giving you the opportunity to make changes before publishing your content.
Affordability Packed with Value
Despite its impressive capabilities, ScanMyEssay is an affordable tool. It offers a free version and premium plans that provide more in-depth checks. Considering the value it brings in terms of maintaining your content's originality and integrity, it's a small price to pay.
Conclusion
In the digital landscape, where authenticity is highly valued, ScanMyEssay is a tool that should be in every content creator's toolbox. It's easy to use, highly accurate, and affordable, making it a top-tier choice for anyone looking to ensure their content is plagiarism-free. Keep your work original, maintain your integrity, and trust ScanMyEssay to help you in that journey.
Other Tools Like
ScanMyEssay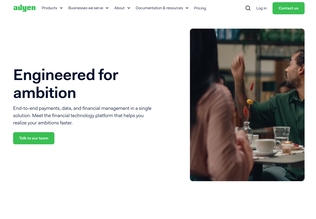 Adyen
adyen.com
Paid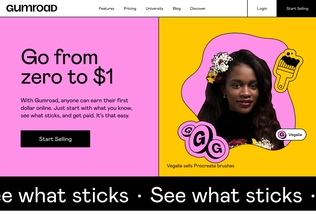 Gumroad
gumroad.com
Paid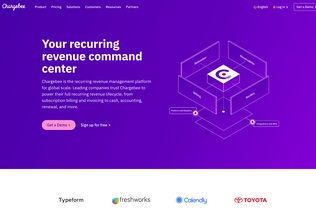 Chargebee
chargebee.com
Trial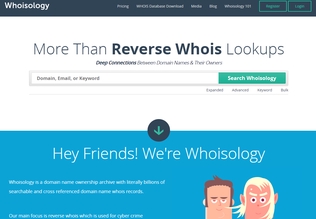 Whoisology
whoisology.com
Trial
Comments