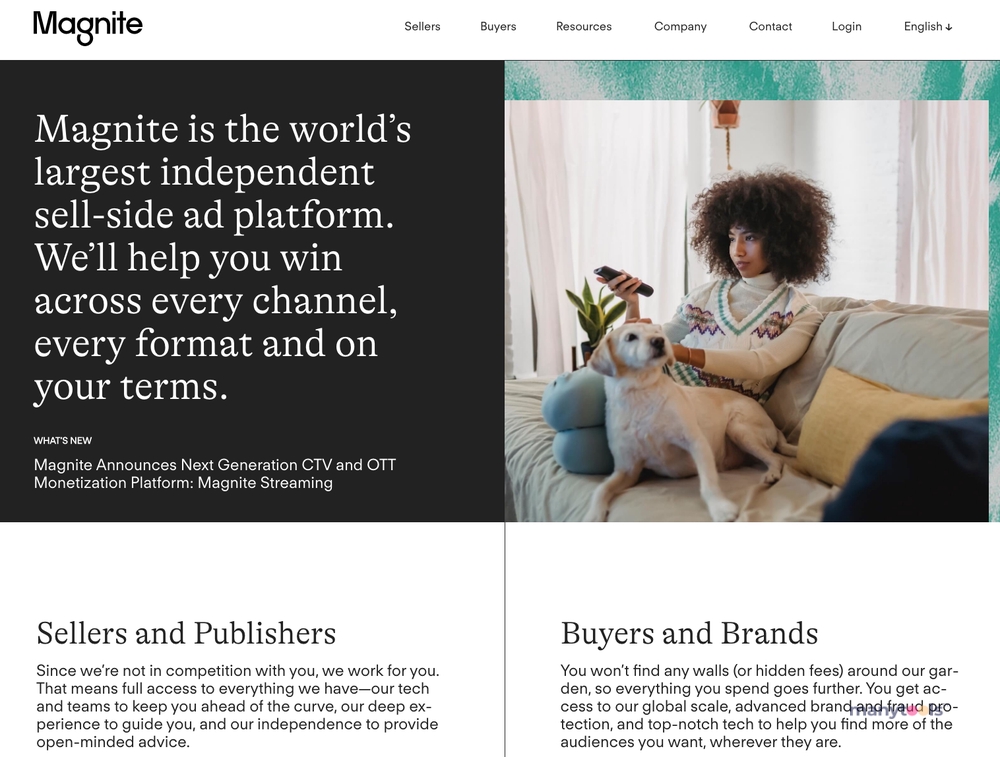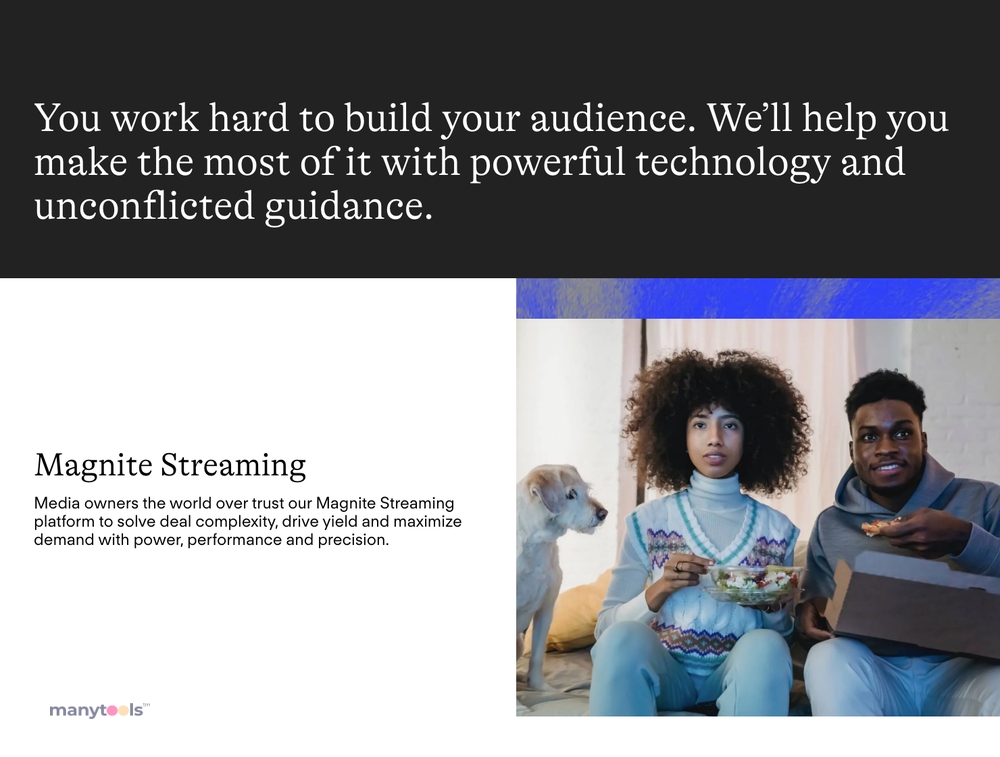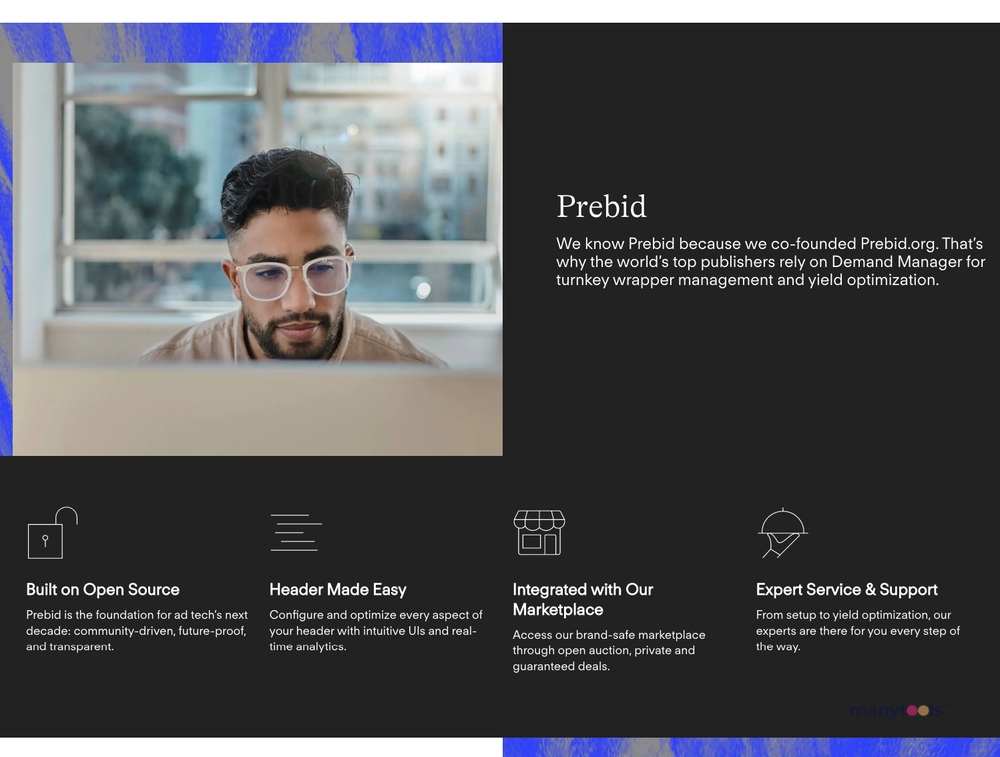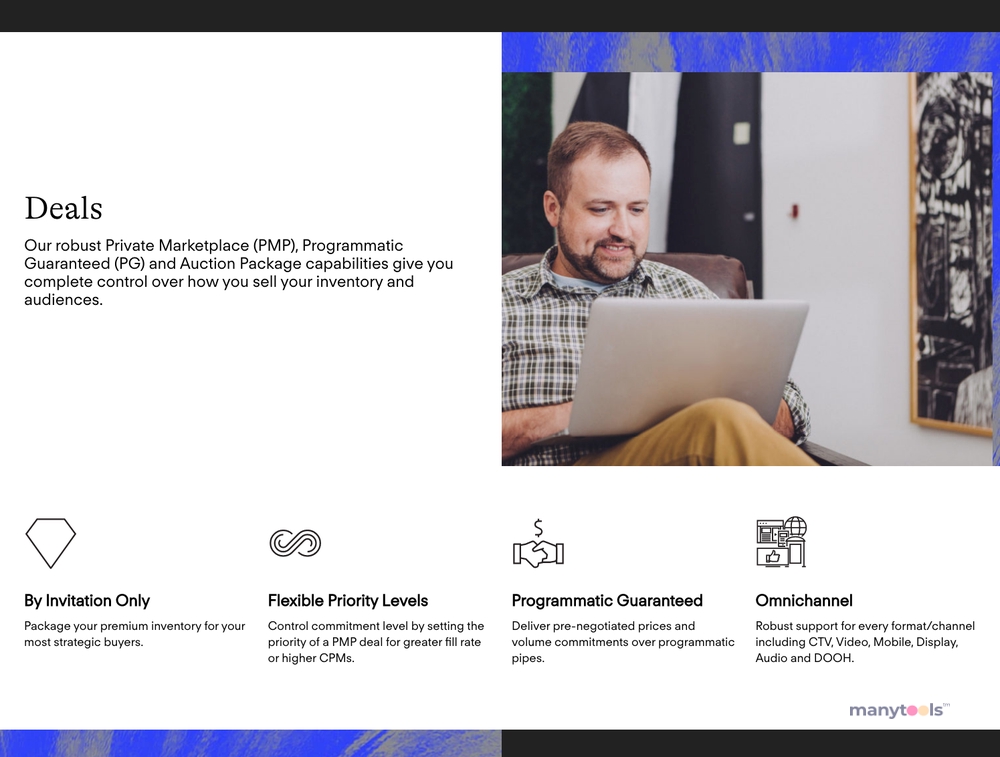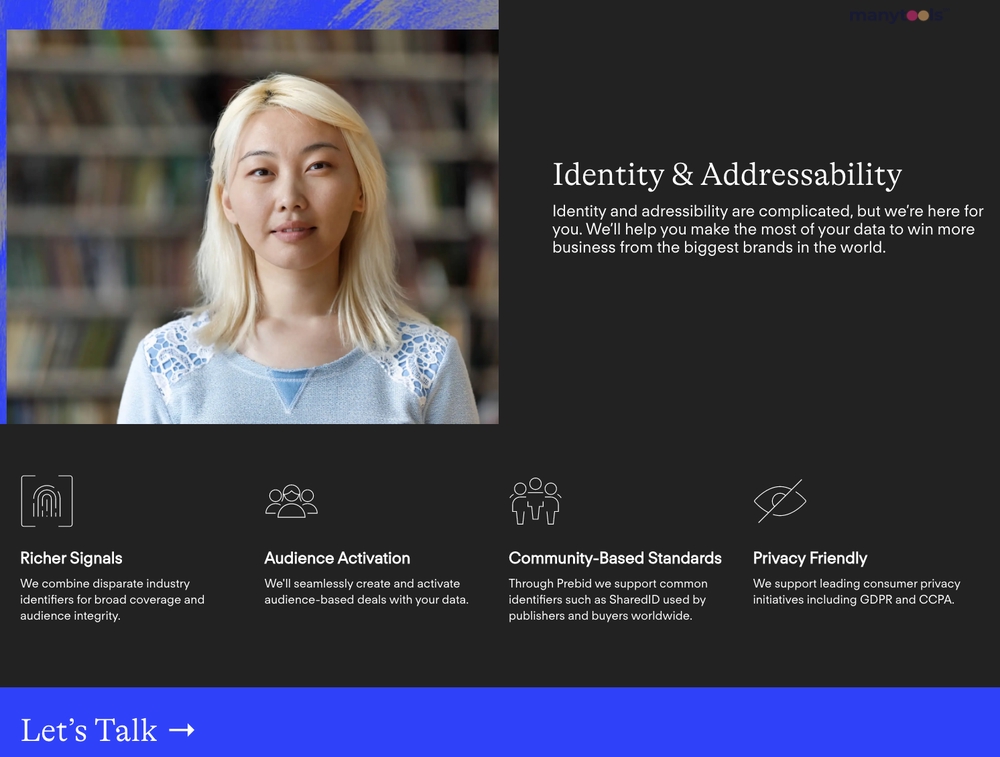 Magnite, previously known as RubiconProject, is the world's largest independent sell-side advertising platform. Trusted by top publishers across the globe, this platform offers an extensive range of advertising solutions to drive more revenue across every channel and format, including Connected TV (CTV).
A Trusted Name in the Advertising Industry
Magnite has carved a niche for itself as a trusted partner for publishers seeking to maximize their advertising revenue. The platform's innovative and efficient solutions cater to all channels and formats, making it a one-stop shop for publishers' advertising needs.
Comprehensive Advertising Solutions
What sets Magnite apart is its comprehensive suite of advertising solutions. Whether you're looking to optimize your display ads, streamline your video advertising, or tap into the potential of mobile advertising, Magnite has got you covered.
Dominate Every Channel and Format
Magnite's solutions are designed to help publishers win across every channel, every format, and on their own terms. This means more control, more flexibility, and ultimately, more revenue. From desktop and mobile to CTV, Magnite offers unparalleled support for all your advertising channels.
Unrivaled CTV Support
Magnite's robust CTV support stands head and shoulders above the competition. If you're a publisher looking to leverage the growing popularity of CTV, Magnite's solutions can help you maximize your advertising revenue in this rapidly evolving space.
User-Friendly Platform
Despite its powerful capabilities, Magnite maintains a user-friendly platform that's easy to navigate and use. This ensures that publishers, regardless of their technical expertise, can harness the full potential of the platform without any hassles.
Innovative Technologies
At the heart of Magnite's success is its commitment to innovation. The platform is continually evolving, with new technologies and features being rolled out regularly to help publishers stay ahead of the curve in the dynamic world of digital advertising.
Reliable Partner for Publishers
In the end, what truly sets Magnite apart is its unwavering commitment to its clients. As a reliable partner for publishers, Magnite is dedicated to helping its clients succeed – making it the ultimate resource for digital professionals.
In the ever-changing landscape of digital advertising, Magnite emerges as a beacon of reliability, offering a comprehensive suite of solutions that cater to every need. With its robust capabilities, user-friendly platform, and unwavering commitment to its clients, it's no wonder that the world's top publishers trust Magnite to drive their advertising revenue.
Other Tools Like
RubiconProject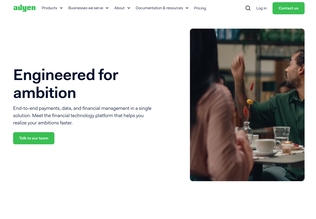 Adyen
adyen.com
Paid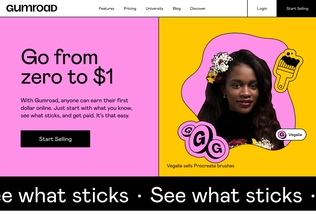 Gumroad
gumroad.com
Paid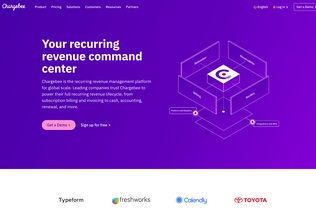 Chargebee
chargebee.com
Trial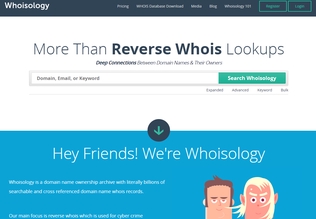 Whoisology
whoisology.com
Trial
Comments