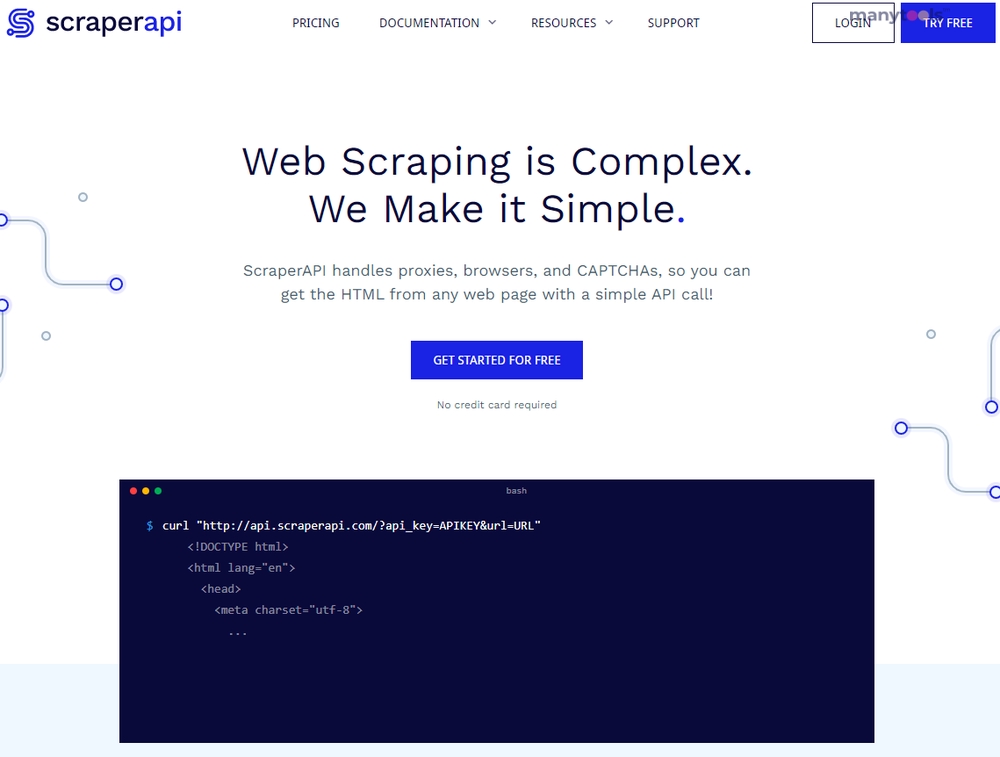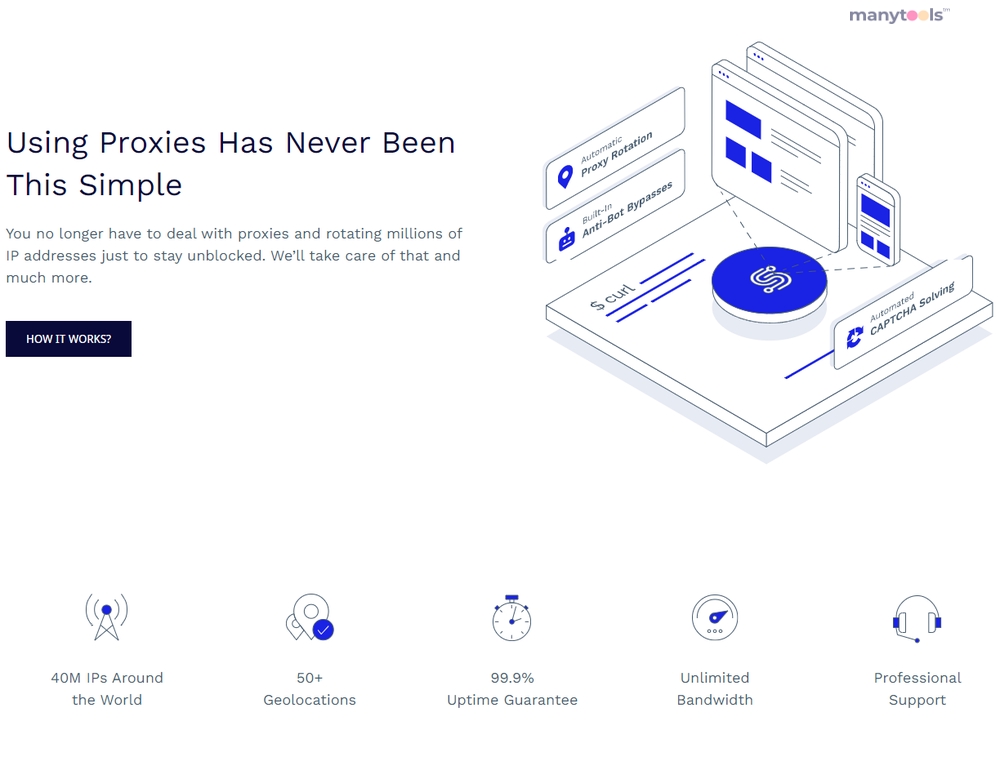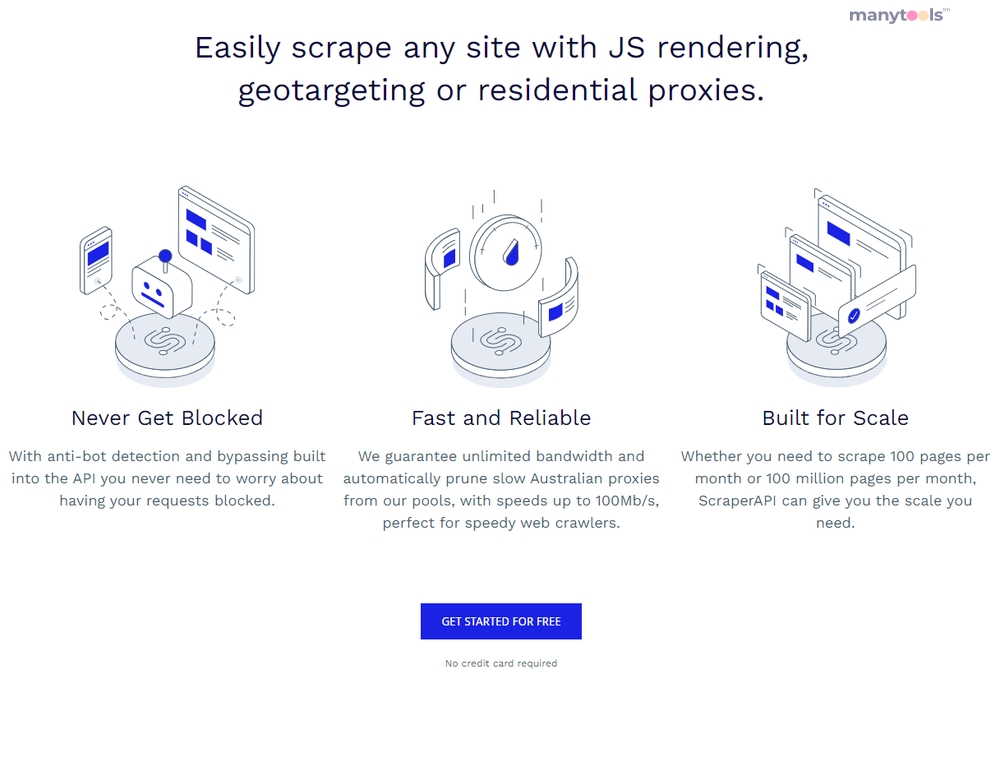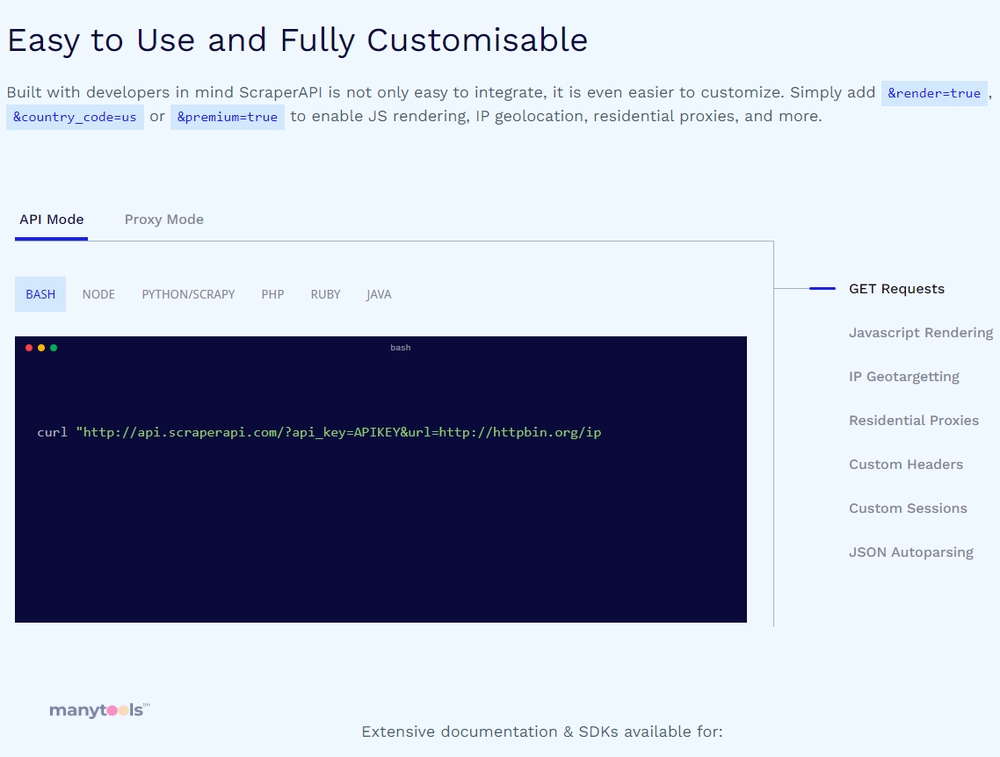 Your Web Scraping Simplified
ScraperAPI is a remarkable tool that aims to simplify the complex process of web scraping. Its unique approach is centered around handling intricate aspects such as proxy rotation, browsers, and CAPTCHAs, thereby enabling developers to scrape any page with just a single API call.
Ease of Use and Convenience
ScraperAPI stands out as an easy-to-use tool that makes web scraping a breeze for developers. The burden of dealing with proxy management, browser quirks, and CAPTCHAs is seamlessly taken care of by ScraperAPI. Its user-friendly interface allows you to scrape any webpage with a simple API call, saving you time and energy.
Unlimited Power at Your Fingertips
With ScraperAPI, you get access to unlimited power. The tool offers you 5,000 free API calls, which means you can scrape data from thousands of pages without worrying about costs. This is a game-changer for developers, making extensive web scraping projects more accessible and affordable.
Solving the Complexities of Web Scraping
Web scraping can be complicated, but ScraperAPI is here to change that. It addresses common problems faced by developers, such as dealing with proxy servers, handling different browsers, and solving CAPTCHAs. It's designed to make web scraping simple and hassle-free.
Maximize Efficiency
ScraperAPI is all about maximizing efficiency. It allows developers to focus on extracting and utilizing data, instead of getting bogged down with the technicalities of web scraping. This is a tool that understands the value of your time and efforts, and strives to make your job easier.
Reliable and Trustworthy
ScraperAPI not only simplifies web scraping but also proves to be a reliable and trustworthy tool. It's designed to perform consistently under all circumstances, ensuring your web scraping projects are completed successfully and on time.
Wrapping Up
ScraperAPI is a tool that every developer, designer, SEO guru, webmaster, affiliate marketer, growth hacker, data analyst, and content creator needs. It simplifies the complex world of web scraping, making it easier and more accessible than ever before. With its unique features, reliable performance, and focus on simplifying the user experience, ScraperAPI is a tool that truly stands out in the marketplace.
So, ready to simplify your web scraping? Give ScraperAPI a try and experience the difference!
SCRAPER API REVIEW 2023: IS IT LEGIT? IS IT A SCAM? Read more at EarthWeb: Scraper API Review 2023: Is It Legit? Is It a Scam?
This Scraper API review highlights the impressive capabilities of this proxy API, which enables easy and efficient web scraping by managing proxies and browser settings. It simplifies IP rotation and automates the retry process for failed requests. Additionally, users can obtain the HTML of any web page with a single API call. Over 1000 businesses utilize Scraper API, handling two billion API requests each month. The API allows users to transform websites into actionable data through extraction and parsing. Users can also customize request types and headers. Furthermore, if any issues arise, free and responsive email-based customer support is available with a quick turnaround time. In conclusion, Scraper API is an excellent choice for any scraping project, regardless of its scale or complexity.
Based on the information provided in this article, it's clear that we appreciate their customer protection system and outstanding service. Like any other software on the market, Scraper API has its advantages and disadvantages. However, the service's pros significantly outweigh its cons. Scraper API offers a payment system that charges only for successful API calls, a free tier, and a free trial option for new users. Additionally, they have a refund policy that enables users to request a refund within 7 days of making a payment.
Other Tools Like
ScraperAPI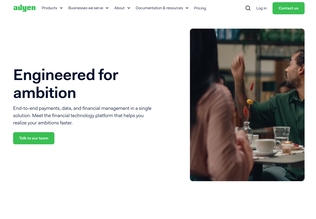 Adyen
adyen.com
Paid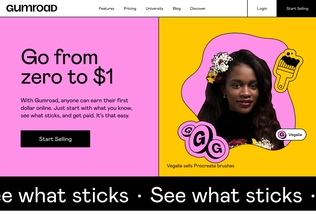 Gumroad
gumroad.com
Paid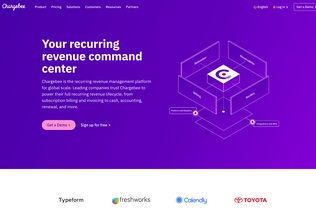 Chargebee
chargebee.com
Trial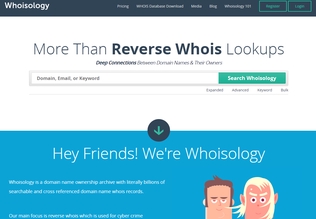 Whoisology
whoisology.com
Trial
Comments