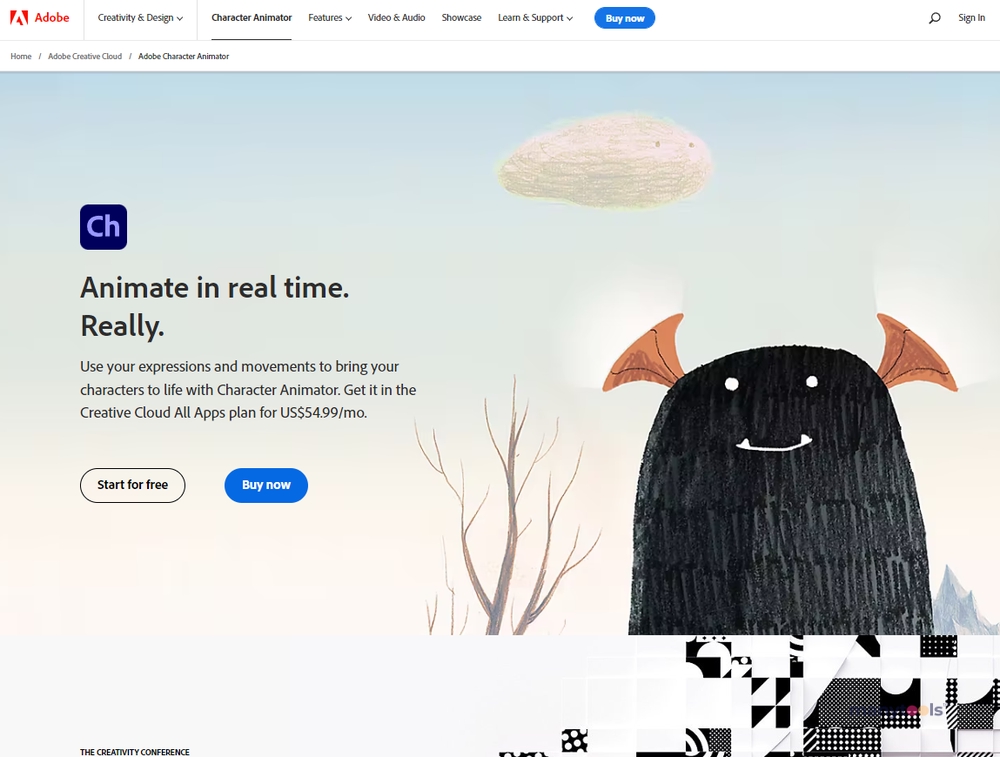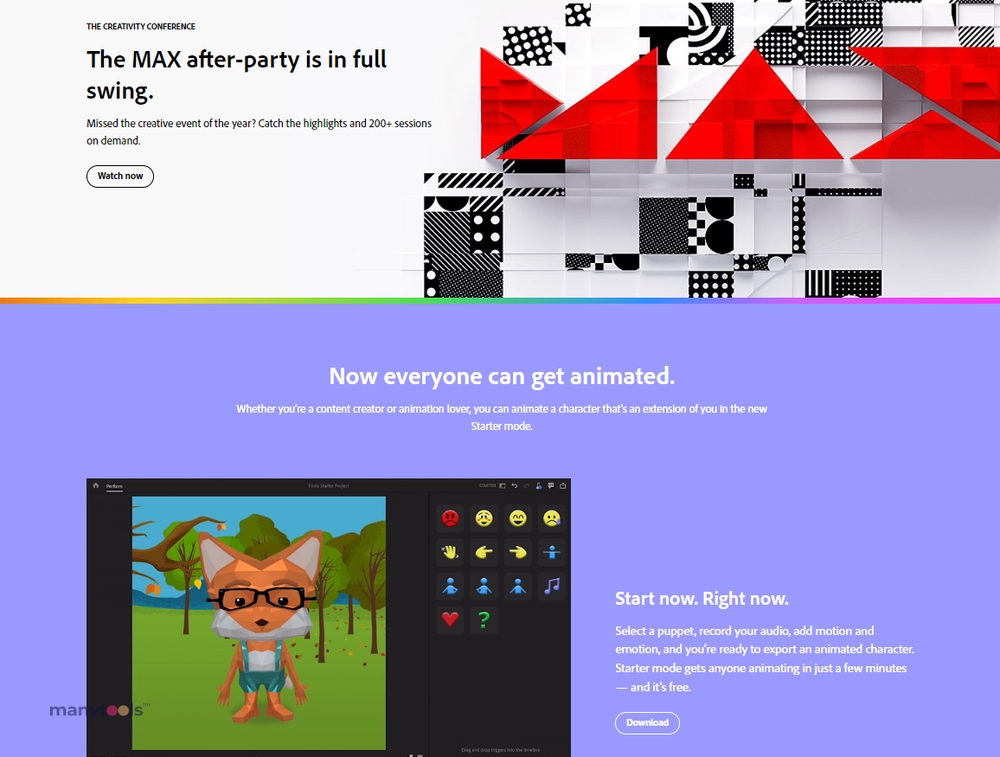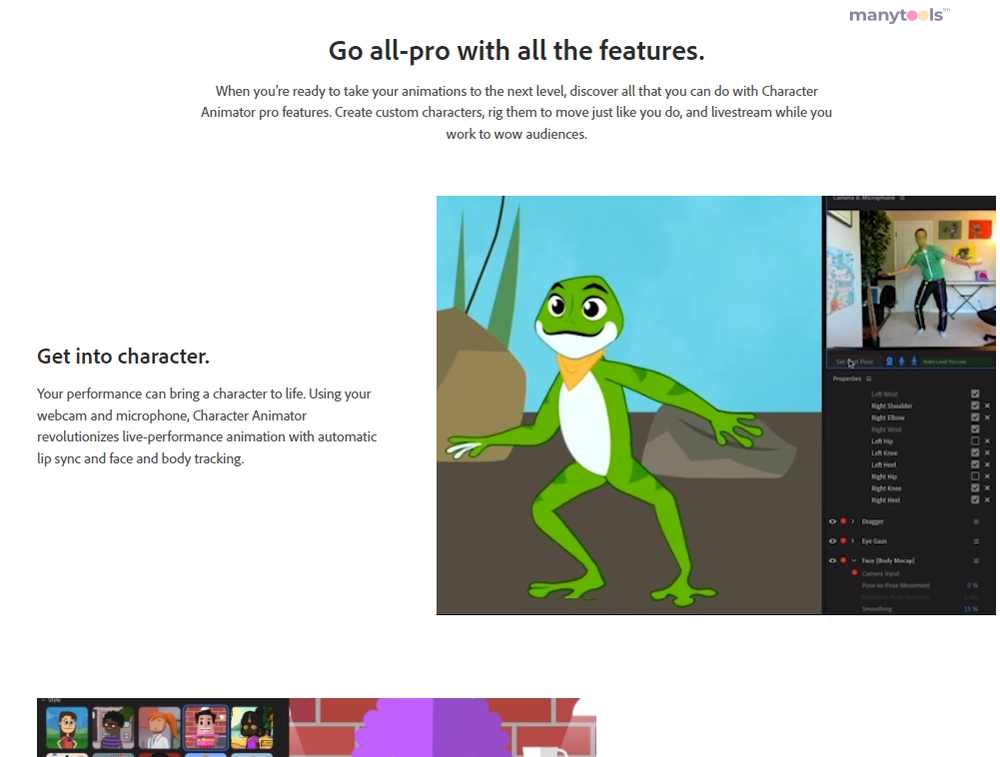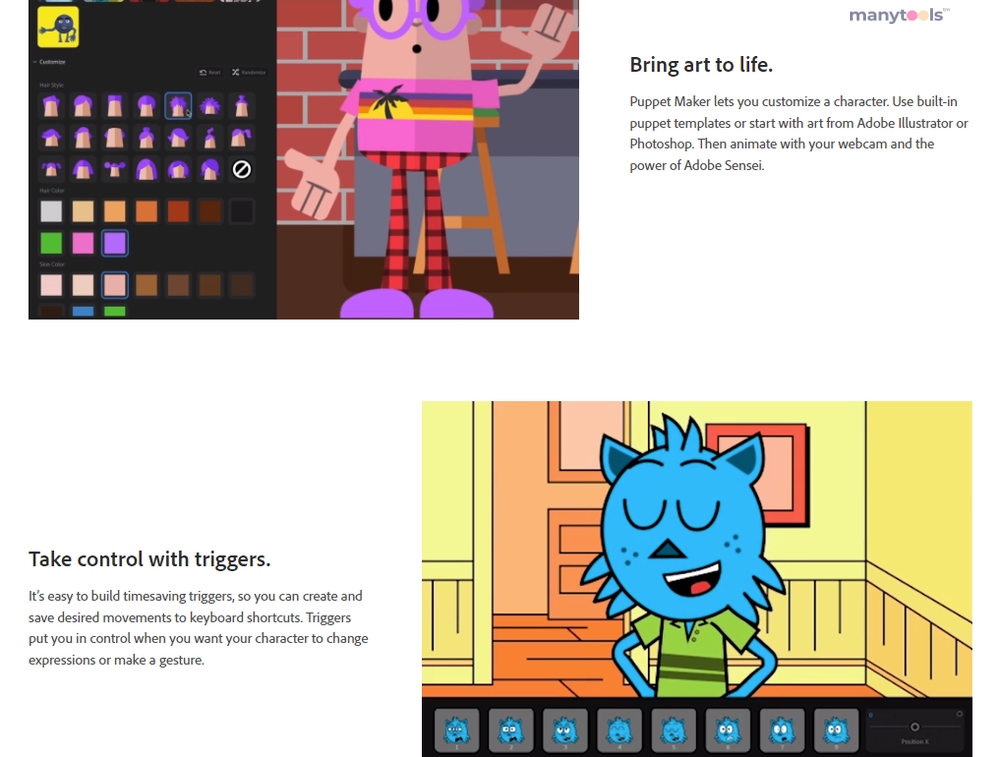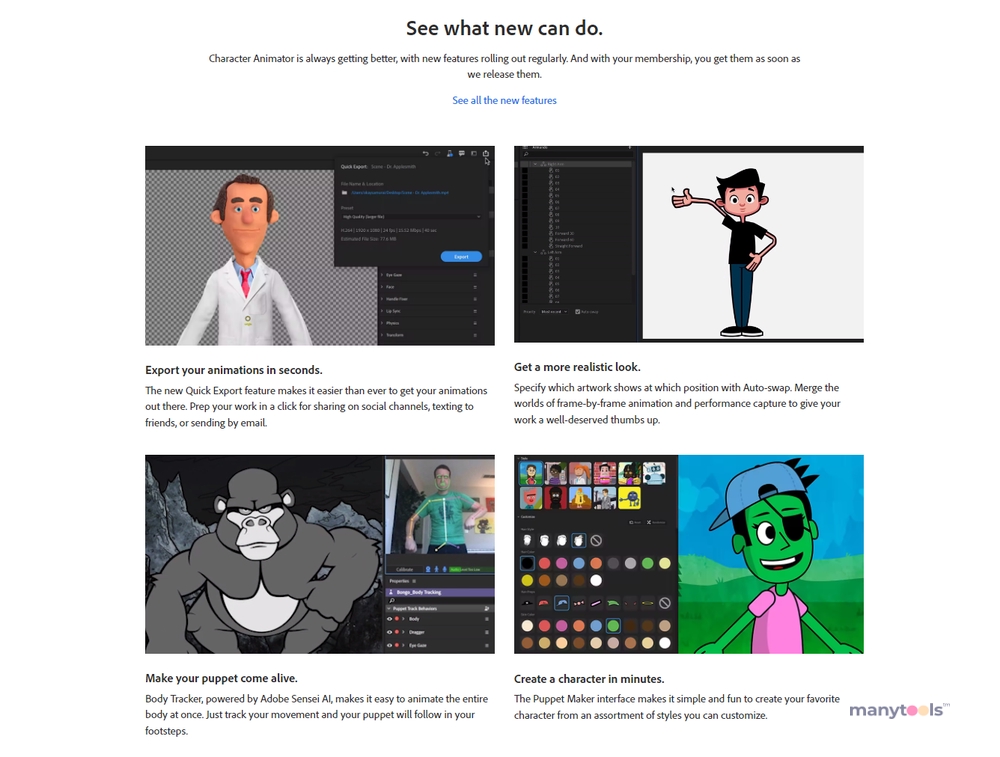 Adobe Character Animator is a revolution in the world of animation software. It's a one-stop solution for everyone who's ever dreamed of bringing their characters to life. This powerful tool is all about intuitive 2D character animation, live animation, character sharing, and publishing. It's a game-changer in the animation industry, redefining how we animate.
The Magic of Motion Capture
What sets Adobe Character Animator apart is its motion capture technology. It breathes life into 2D characters by capturing your actions and expressions in real time. Simply turn on your webcam and microphone, and the software does the rest. Whether you nod, smile, or raise an eyebrow, your character mimics you perfectly. It's like a digital mirror reflecting your every move and expression.
Live Animation - A New Dimension
Adobe Character Animator takes you to the exciting world of live animation. It's a whole new dimension where you can animate characters in real-time. No more tedious frame-by-frame editing. Now, you can control your characters like puppets, making them walk, talk, and even dance with just a few clicks.
Sharing and Publishing Made Easy
With Adobe Character Animator, sharing and publishing your animations is a breeze. The software supports a wide variety of formats, making it easy to export your work for social media, TV shows, movies, and more. Additionally, you can share your characters with others, making collaborative work effortless.
User-Friendly Interface
The software boasts a user-friendly interface that's easy to navigate. Whether you're a professional animator or a beginner, you'll find the tool intuitive and straightforward to use. It offers a multitude of features, yet never feels overwhelming. Instead, it provides a smooth and enjoyable user experience.
The Power of Adobe
Being part of the Adobe family, Character Animator integrates seamlessly with other Adobe tools. You can easily import artwork from Photoshop or Illustrator, adding extra versatility to your animation process. Plus, you have the backing of Adobe's robust community and support, providing a wealth of resources and learning materials.
In conclusion, Adobe Character Animator is a game-changing tool in the world of animation. It's all about intuitive 2D character animation, live animation, character sharing, and publishing. With its motion capture technology, you can animate in real-time, adding a new level of realism and dynamism to your work. Whether you're a seasoned professional or a budding animator, Adobe Character Animator is an excellent tool to bring your characters to life.
Adobe Animate vs Character Animator
01 Apr 2023
Character Animator is a 2D animation software that brings life to graphic objects designed in Photoshop and Illustrator or imported from other sources. This program allows you to animate a drawn character using your voice and accurately mimic your facial expressions. Choose Character Animator if your primary focus is on creating "talking heads" content, as it significantly reduces the time required for manual animation. Additionally, this software is ideal for real-time streaming and live events.
Other Tools Like
Adobe Character Animator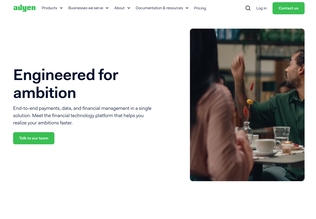 Adyen
adyen.com
Paid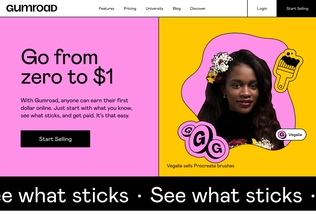 Gumroad
gumroad.com
Paid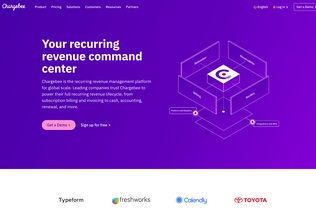 Chargebee
chargebee.com
Trial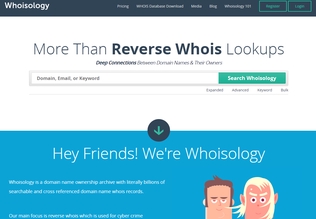 Whoisology
whoisology.com
Trial
Comments