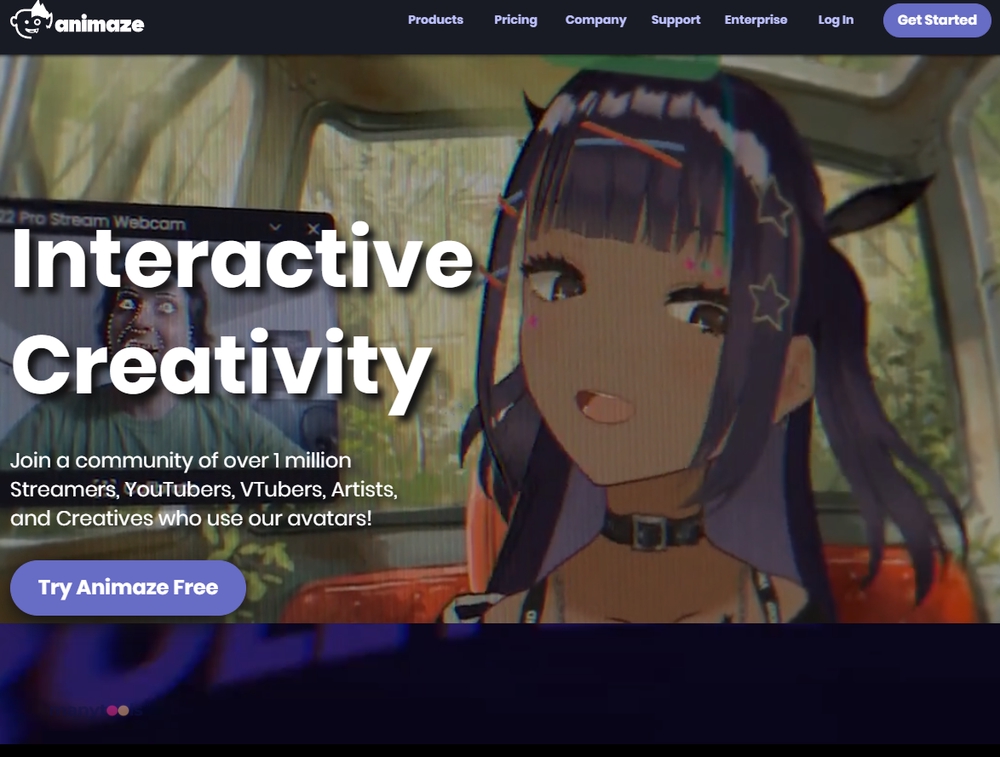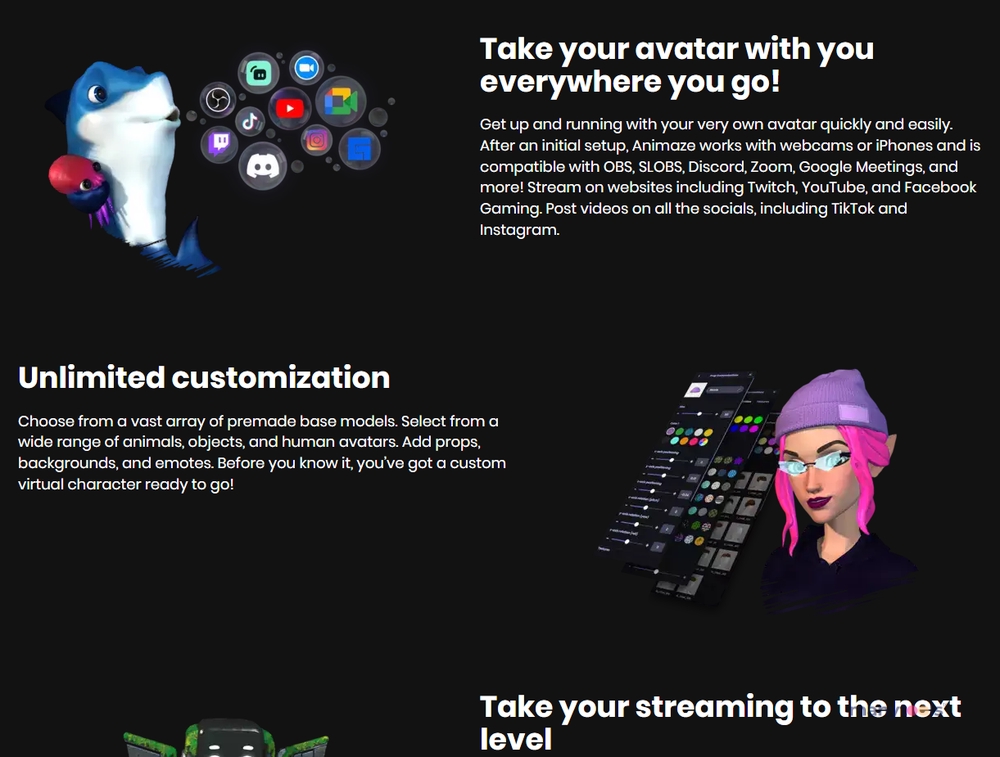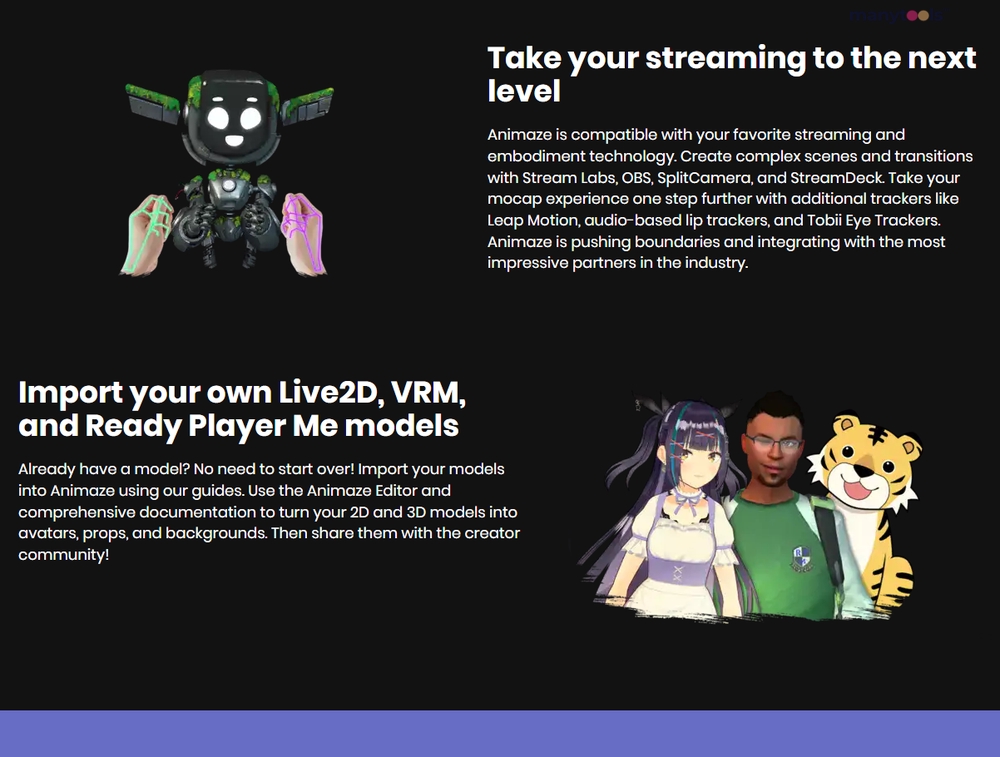 In the world of digital innovation, the power of customization is ever-growing. Meet Animaze by Facerig, a platform that brings custom avatars to life. The platform serves as an exciting new tool for digital enthusiasts, allowing them to create their own 2D and 3D animated avatars.
Harnessing the Power of Customization
The concept behind Animaze is truly unique. It provides users with the power to create an animated representation of themselves. This clever tool lets you set your creative juices flowing, designing unique avatars that capture your essence or embody your wildest fantasies.
Livestream and Video Chat Redefined
Animaze revolutionizes the way users engage in live streams and video chats. The platform gives you the freedom to become your avatar, making your digital interactions more fun and engaging than ever before. It's not just about presenting a digital face. It's about fully immersing in a new realm of interaction.
Innovation at its Best
The Animaze editor is an impressive tool that takes customization to a new level. Not only can you design your avatar, but you can also add backgrounds and props to your virtual space. This feature enhances the virtual experience, taking it from typical to extraordinary.
Perfect for All Platforms
What sets Animaze apart is its universal compatibility. Whether you are on Twitch, Discord, Skype, Zoom, or any other platform, you can use your custom avatar. This seamless integration makes it a must-have tool in any digital enthusiast's arsenal.
Creating a Virtual World
Animaze is more than just a tool. It's a portal to a new world where you can express yourself freely and creatively. It's about taking control of your digital presence and creating an avatar that truly represents you.
Conclusion
In a digital world where innovation is the key, Animaze is a game-changer. It's not just about creating avatars. It's about revolutionizing digital interaction and giving users the freedom to express themselves creatively. This tool is a testament to the ever-evolving digital landscape, where customization and personalization are at the forefront.
Remember, in the world of Animaze, the only limit is your imagination.
Other Tools Like
Facerig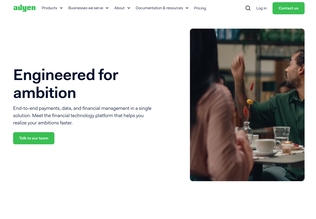 Adyen
adyen.com
Paid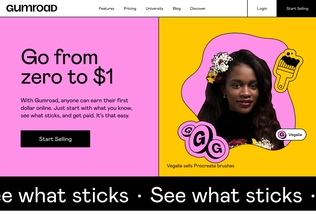 Gumroad
gumroad.com
Paid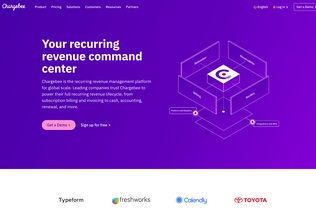 Chargebee
chargebee.com
Trial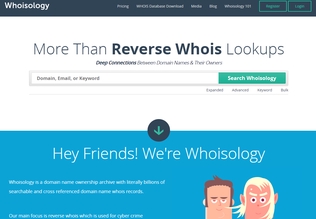 Whoisology
whoisology.com
Trial
Comments