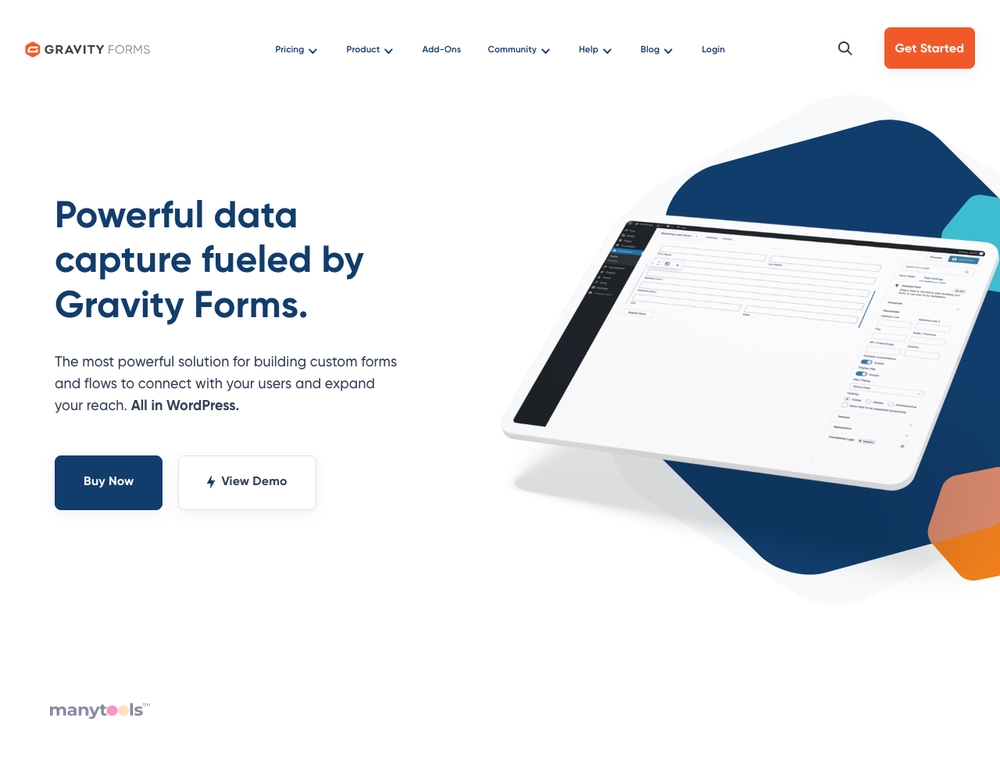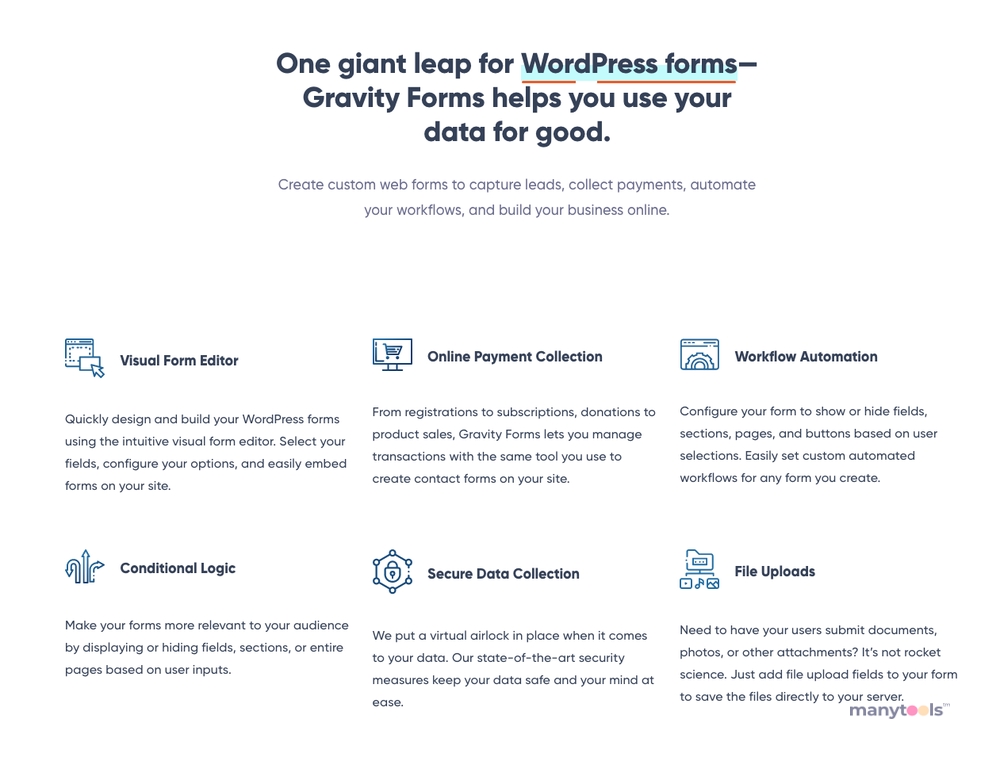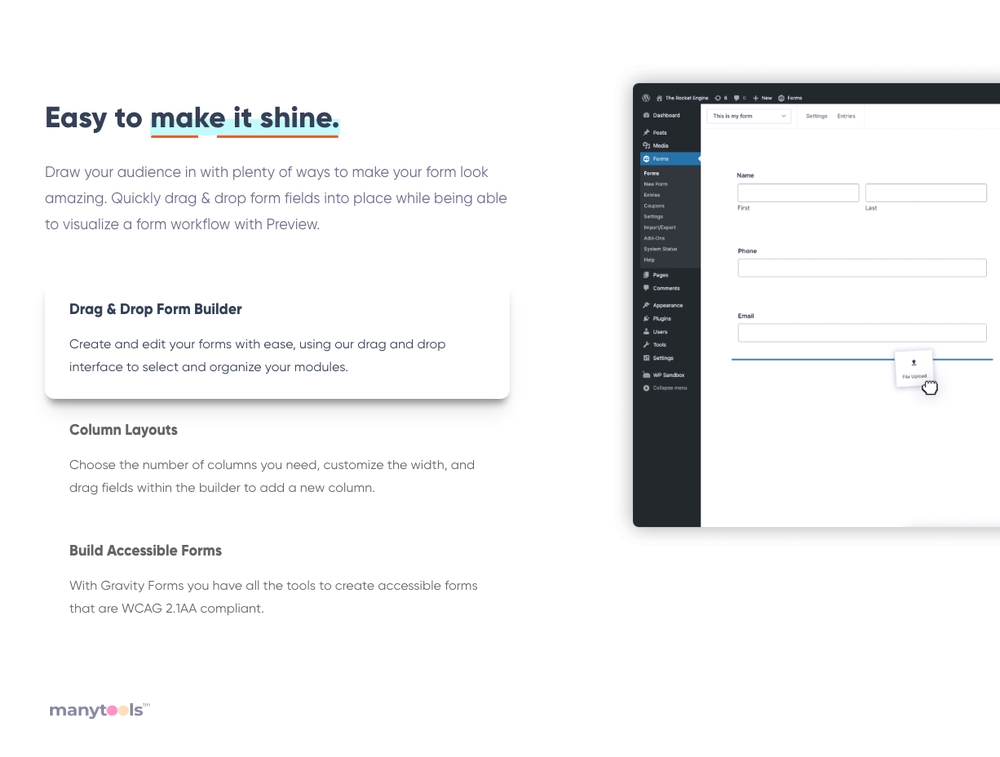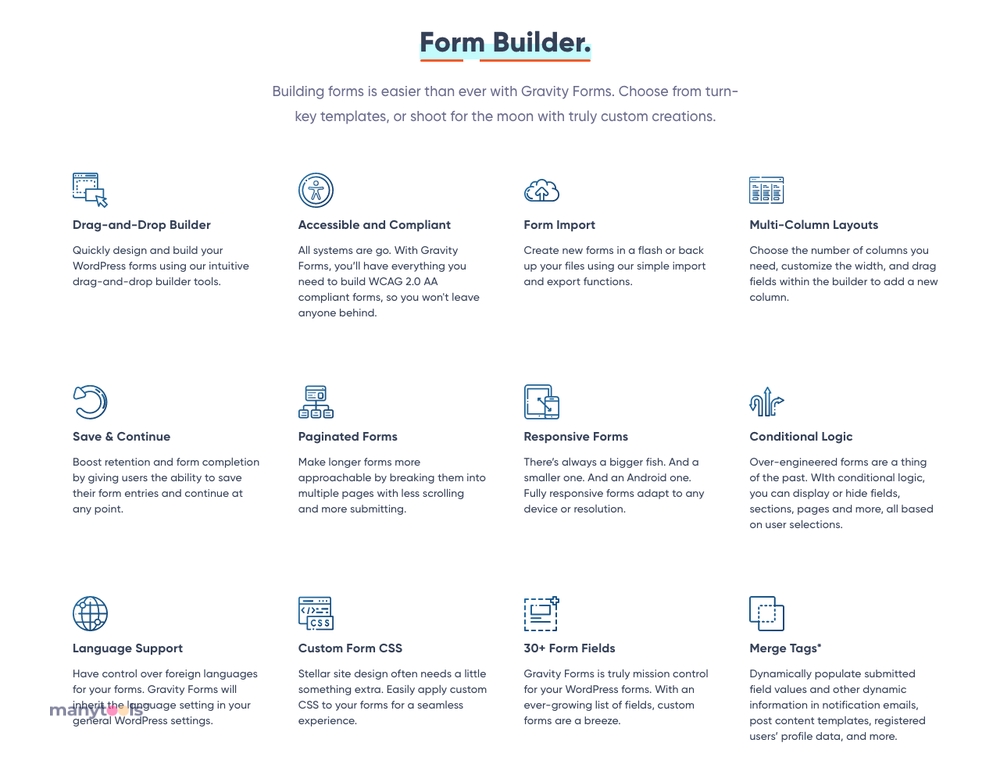 GravityForms is a dynamic, easy-to-use WordPress form builder plugin that puts the power of custom form creation at your fingertips. This tool is a game changer for anyone looking to customize their WordPress forms, offering unparalleled functionality and reliability.
Ease of Use and Versatility
Navigating GravityForms is a breeze. The user-friendly interface is designed for both beginners with no coding experience and seasoned developers alike. You can create a multitude of different forms including contact forms, surveys, quizzes, and even more complex forms requiring conditional logic.
Security and Reliability
GravityForms does not compromise on security. It ensures the information captured through the forms is secure and protected, giving you and your users peace of mind. Additionally, GravityForms is a reliable tool that promises a seamless experience, making it a trusted choice for millions of WordPress users.
Powerful Data Capture
The real power of GravityForms lies in its data-capturing capabilities. It allows you to collect, store and manage user data efficiently. Whether you're a marketer seeking customer insights or a developer needing user feedback, GravityForms makes data capture a simple and streamlined process.
Customizable to Your Needs
With GravityForms, customization is king. You can tailor forms to match your website's aesthetic, and even create multi-page forms for a more comprehensive user experience. It also offers over 30 ready-to-use form fields, making it easier to design forms that meet your specific requirements.
Integration Capabilities
GravityForms supports a wide range of integrations with popular web applications and online services. Whether it's MailChimp for email marketing, PayPal for payments, or Zapier for connecting with other apps, GravityForms has got you covered.
Support and Updates
One of the standout features of GravityForms is its commitment to customer support and regular updates. The responsive support team is always ready to assist with any issues, and frequent updates ensure the plugin remains compatible with the latest version of WordPress.
In a Nutshell
GravityForms is not just a WordPress form plugin. It's a comprehensive tool that simplifies form creation, data capture, and much more. Its ease of use, versatility, and robust functionality make it a must-have for anyone looking to enhance their WordPress experience. Trust GravityForms to take your WordPress forms to the next level.
Gravity Forms Review 2023: Is It Worth The Money?
15 Mar 2023
Gravity Forms is an exceptional WordPress plugin for crafting and handling website forms. Boasting impressive features and an easy-to-use interface, it has garnered immense popularity and appreciation among the WordPress community. This software enables visitors to submit various types of information to you. As a premium plugin, a modest investment is required to access the remarkable capabilities of this WordPress tool.
Gravity Forms Review – The Best WordPress Form Plugin
02 Feb 2023
Gravity Forms stands out as a top form plugin for your WordPress website, utilized by numerous large websites to manage their forms and enhance audience interaction with utmost intuitiveness. Although better alternatives may be available, including free versions, it is worth considering for those creating basic forms for their businesses. You can explore these free options and later upgrade to the paid version of the plugin when you find it appropriate for your website.
Gravity Forms Review 2023: Is It The Best WordPress Forms Plugin?
14 Feb 2023
Gravity Forms has demonstrated its versatility as an add-on, allowing users to create a limitless variety of forms easily. Not only is it incredibly user-friendly, but it also offers numerous additional features to enhance its functionality. As an exceptional plugin, Gravity Forms provides users with complete control over the form's settings and options. Furthermore, those seeking even more capabilities can opt for premium features through third-party products and services.
Other Tools Like
GravityForms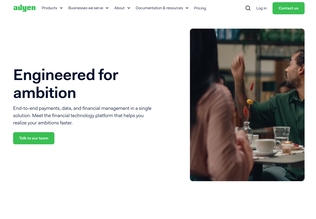 Adyen
adyen.com
Paid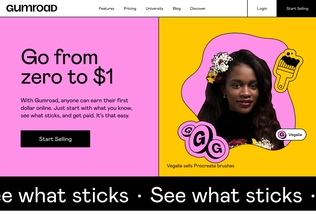 Gumroad
gumroad.com
Paid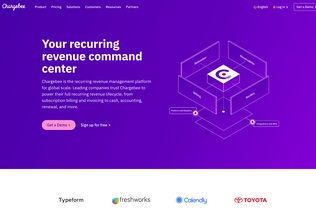 Chargebee
chargebee.com
Trial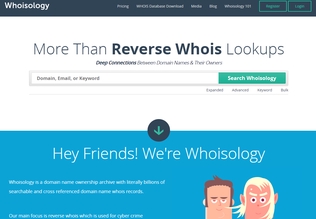 Whoisology
whoisology.com
Trial
Comments