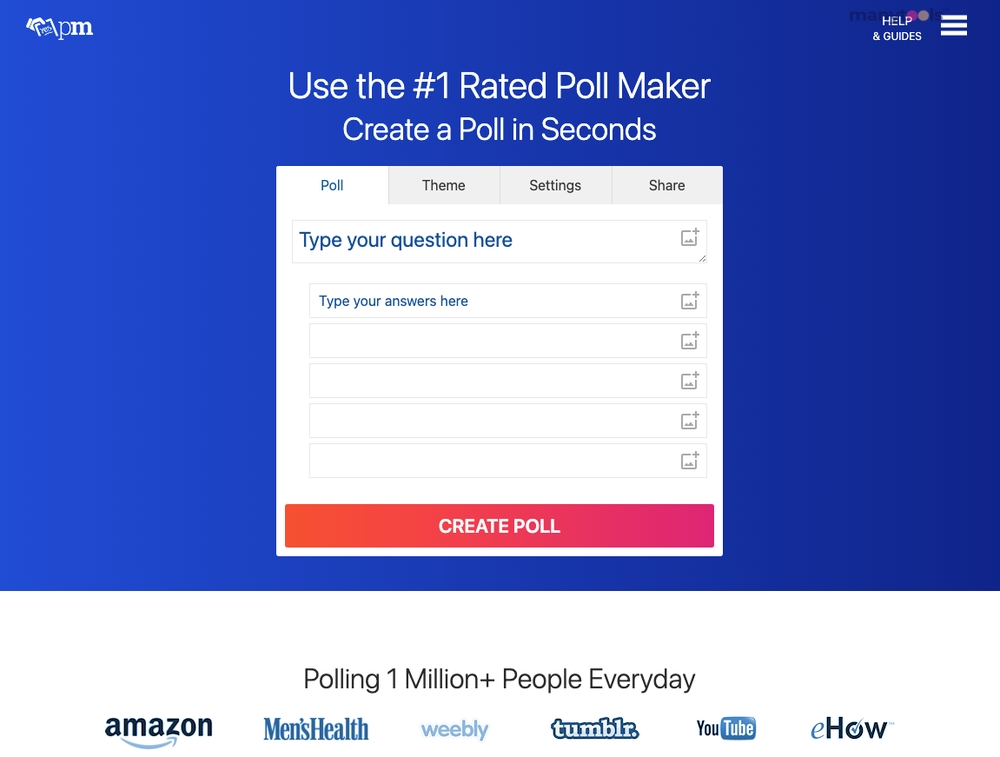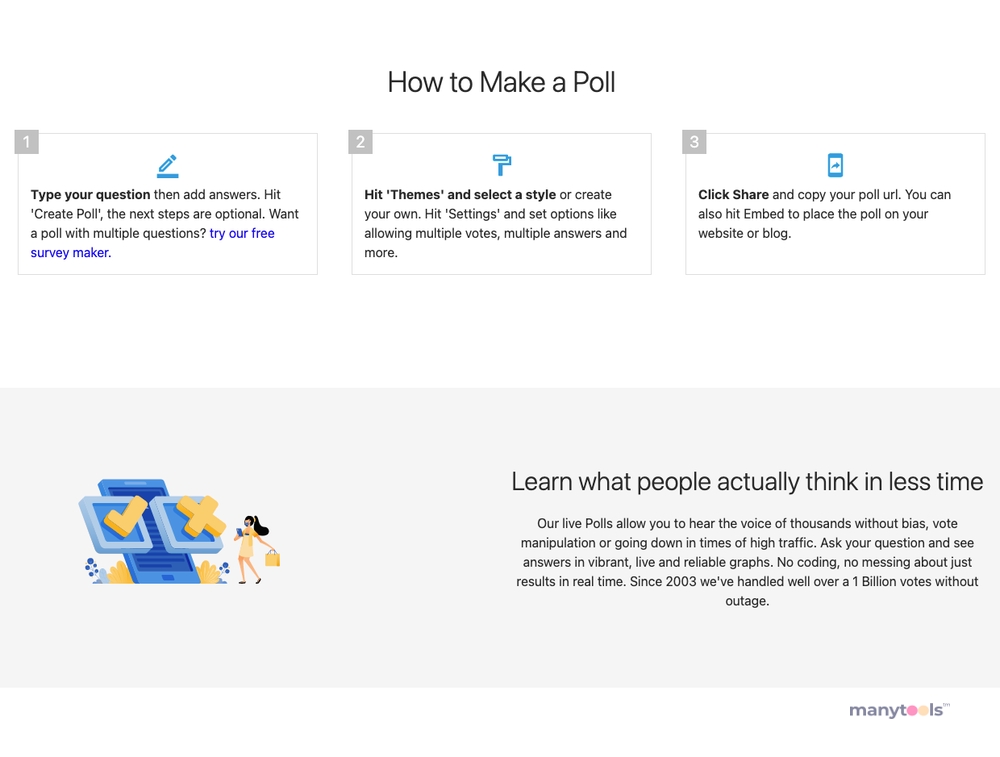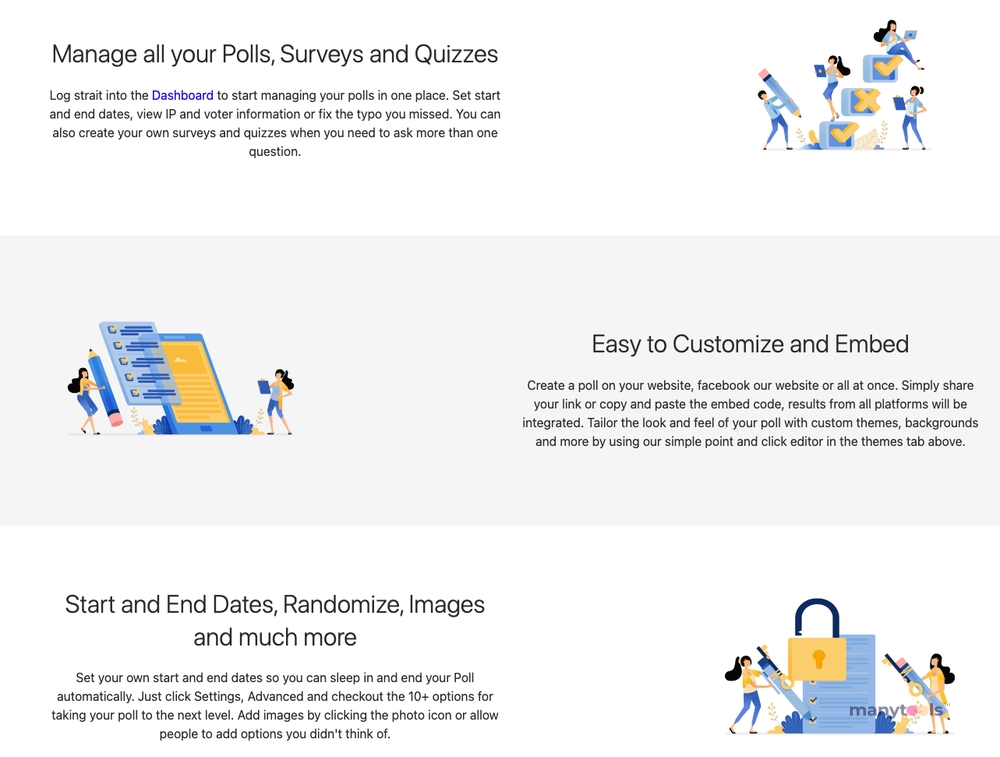 Instantly Create a Poll with PollMaker
Meet PollMaker, a tool designed to empower your decision-making process by effortlessly generating polls in merely seconds. If you're looking to gather feedback, analyze data, or capture the pulse of your audience, this is the tool for you.
Unparalleled Ease of Use
PollMaker stands out for its user-friendly interface and seamless operations. With no sign-up or coding required, you're able to create a poll in a snap. This ease of use is a godsend for professionals who are looking to save time and simplify their workflow.
Free and Unlimited Access
One of the most compelling features of PollMaker is its free and unlimited access. The platform allows you to collect unlimited responses, making it an incredible resource for those wishing to conduct extensive surveys or polls without the worry of hitting a cap on responses.
Real-Time Reporting
With PollMaker, you can say goodbye to waiting for your results. The tool offers live reporting, allowing you to track responses in real-time. This feature enables immediate analysis and interpretation of data, which in turn supports prompt decision-making.
The #1 Rated PollMaker
There's a reason why PollMaker is the number one rated online poll maker. Its user-friendly interface, unlimited access, and real-time reporting make it a favorite among professionals across various industries. This tool provides a reliable, efficient, and effective solution to your polling needs.
A Must-Have for Digital Professionals
Whether you're a developer, designer, SEO guru, webmaster, affiliate marketer, growth hacker, data analyst, or content creator, PollMaker is a must-have in your toolkit. The ability to gather and analyze data quickly and efficiently is a game-changer for digital professionals, making PollMaker an invaluable resource.
Your Go-To Tool for Quick Poll Generation
In a world where time is of the essence, PollMaker delivers on its promise of generating a poll in seconds. This tool is a lifesaver for those moments when you need to gather quick feedback or make a decision based on audience input.
Elevate Your Decision-Making with PollMaker
With PollMaker, you will elevate your decision-making process, making it more data-driven and efficient. This tool is a testament to the power of integrating simplicity and functionality, creating a seamless polling experience. The result? More informed decisions, better audience engagement, and a more streamlined workflow.
Other Tools Like
PollMaker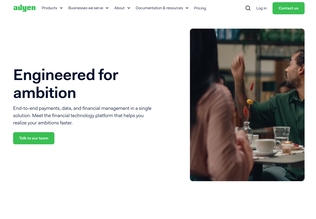 Adyen
adyen.com
Paid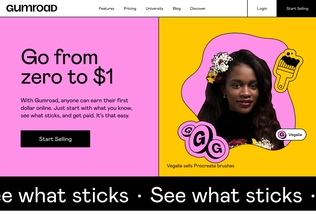 Gumroad
gumroad.com
Paid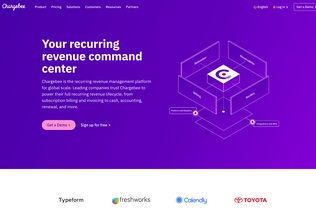 Chargebee
chargebee.com
Trial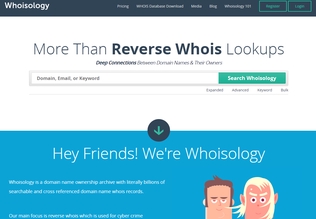 Whoisology
whoisology.com
Trial
Comments