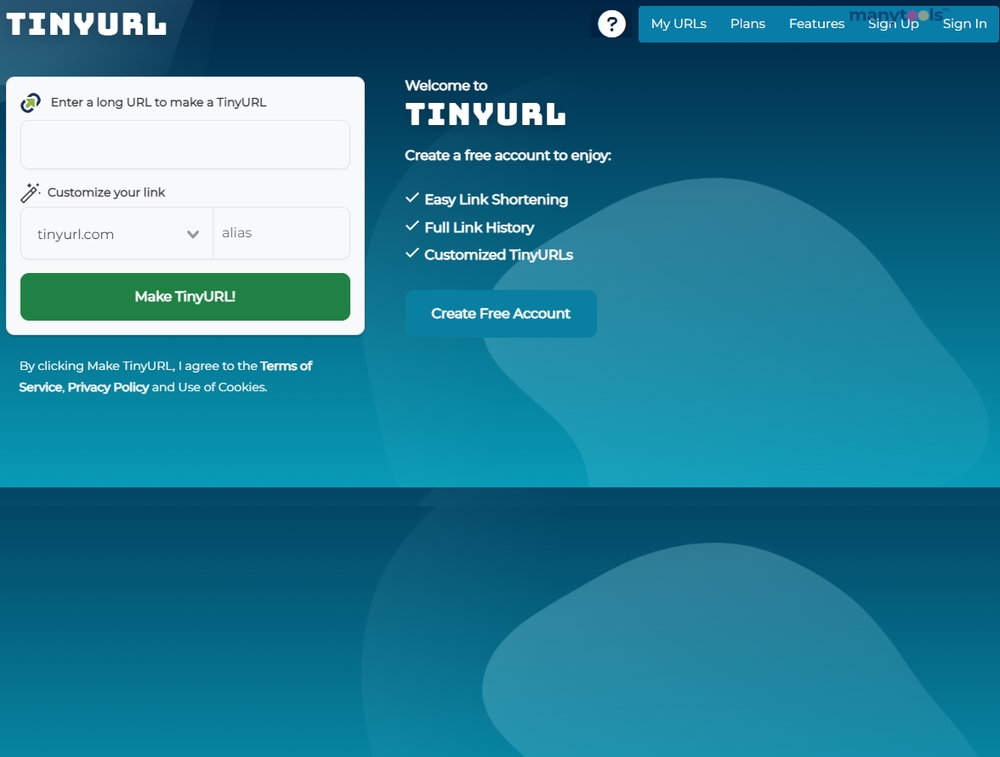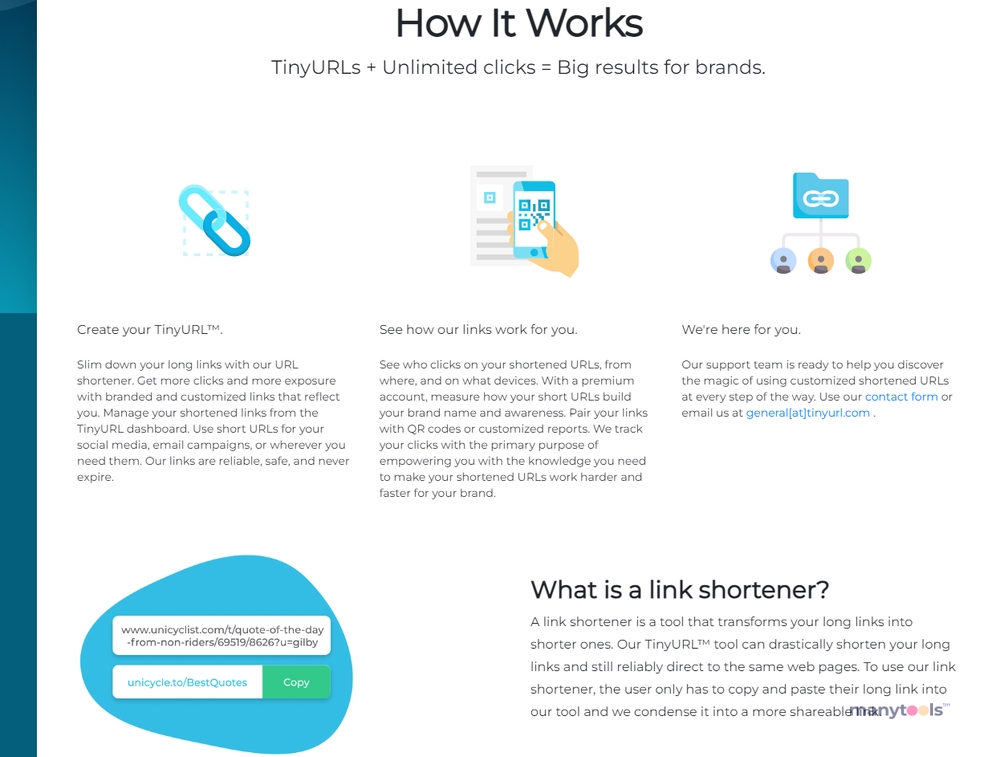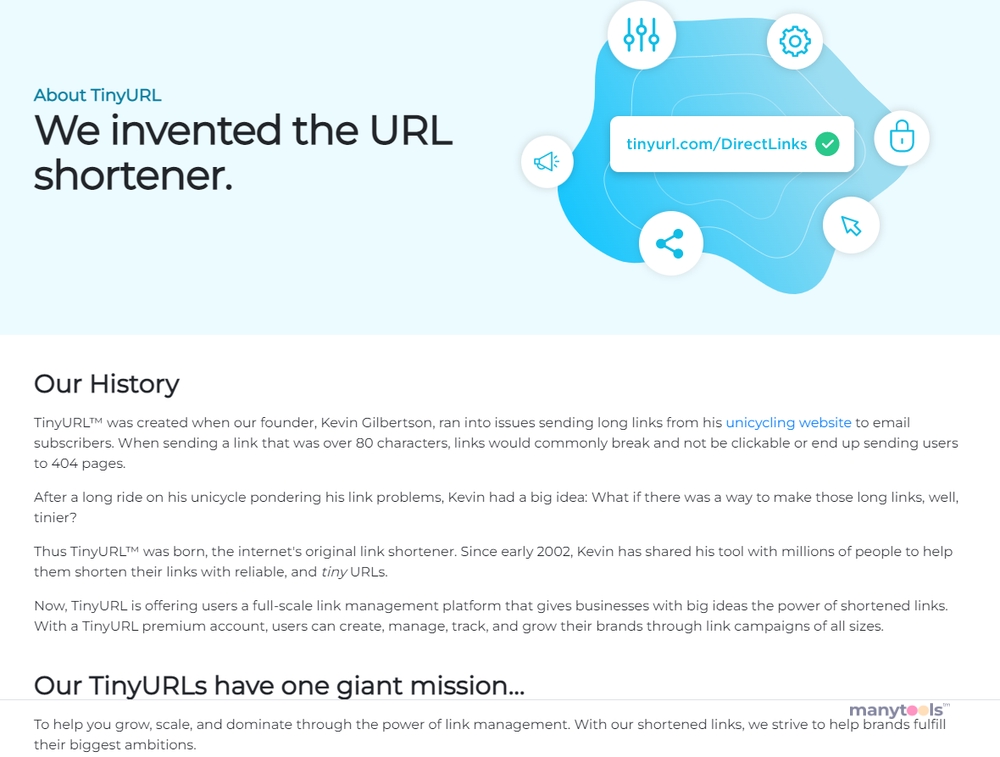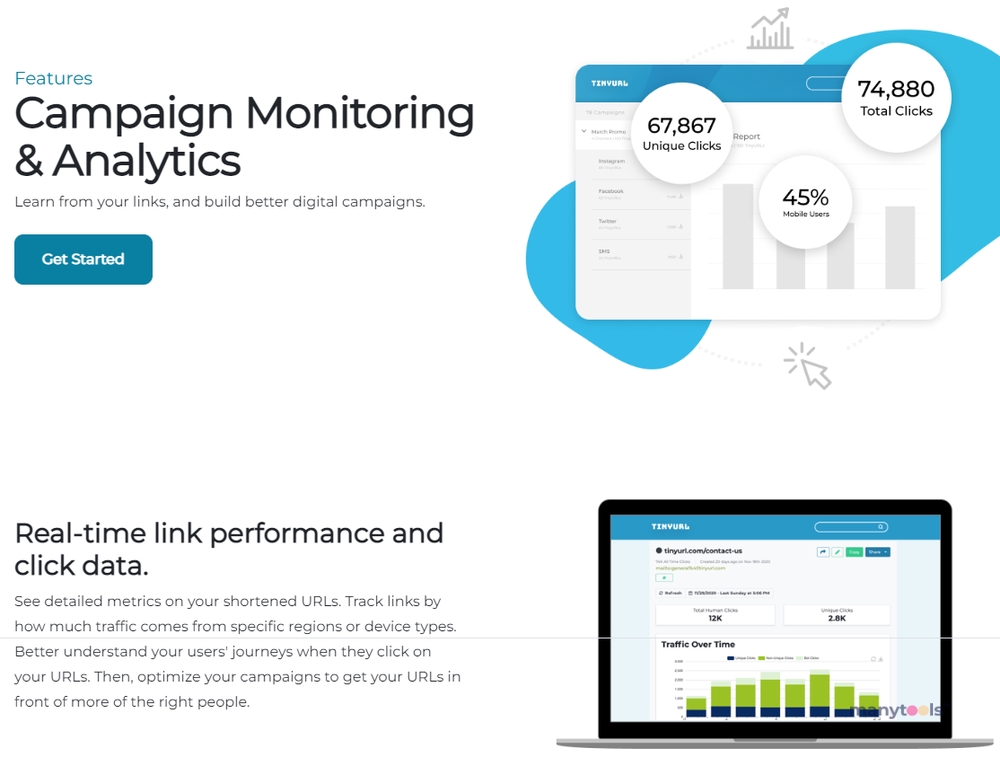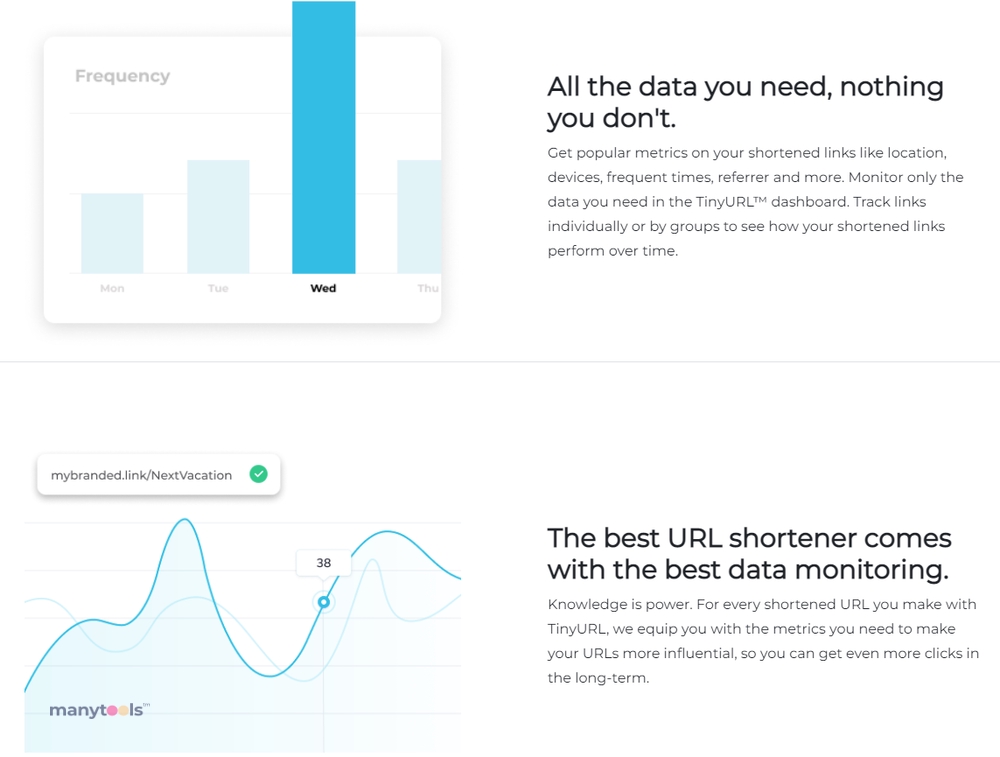 Getting Started With TinyURL
In the digital world, convenience often trumps everything else. TinyURL, a tool offering URL shortening, branded short links, and analytics, epitomizes this philosophy. It's a nifty utility that compresses long, unwieldy URLs into compact, manageable links.
Understanding the Power of TinyURL
TinyURL doesn't just simplify sharing links. It helps you maintain the aesthetics of your text or social media posts by replacing long, cluttered URLs with short, clean ones. The power of TinyURL lies in its simplicity. It's a straightforward, uncomplicated tool that does one job, but does it extraordinarily well.
Branded Links and Analytics
But TinyURL isn't just about shortening URLs. It also offers branded links, allowing you to create a unique identity that stands out. Plus, with its analytics feature, you can gain insights into how your links are performing. This is particularly useful for digital marketers who want to track engagement and clicks.
Ease of Use
Using TinyURL couldn't be simpler. Just enter your long URL in the field provided and click on 'Make TinyURL!' It's that easy. The shortened link is instantly generated and ready for sharing. This makes TinyURL a great tool for those who value speed and efficiency.
For Whom is TinyURL?
TinyURL is the perfect tool for anyone who regularly shares links. Whether you're a blogger sharing resourceful articles, a business owner promoting products, or an affiliate marketer tracking clicks, TinyURL can help. Its straightforward interface and no-nonsense functionality make it a great tool for digital professionals from all walks of life.
Additional Features
TinyURL also allows you to customize your shortened links, making them even more memorable. Plus, the tool has an option to add a TinyURL to your browser's toolbar for even quicker access. With these additional features, TinyURL has shown that it understands the needs of its users and continually strives to make their experience better.
The Verdict
In an age where efficiency and convenience reign supreme, TinyURL stands out as an invaluable tool. It simplifies sharing links, offers insightful analytics, and even allows for customization. With its streamlined interface and compelling features, TinyURL is a must-have tool for any digital professional.
Final Thoughts
In the vast toolbox of digital professionals, TinyURL deserves a prime spot. It's not just about shortening URLs, but about making the digital space more manageable and efficient. For those who value convenience and simplicity, TinyURL is a tool worth considering.
Other Tools Like
TinyURL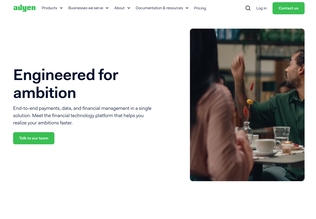 Adyen
adyen.com
Paid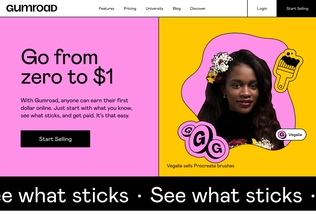 Gumroad
gumroad.com
Paid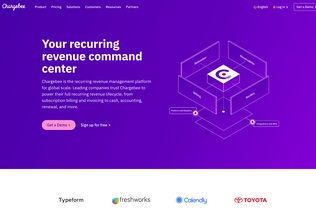 Chargebee
chargebee.com
Trial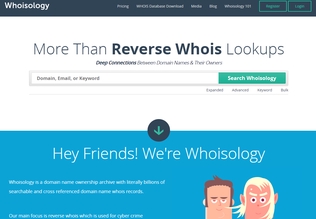 Whoisology
whoisology.com
Trial
Comments