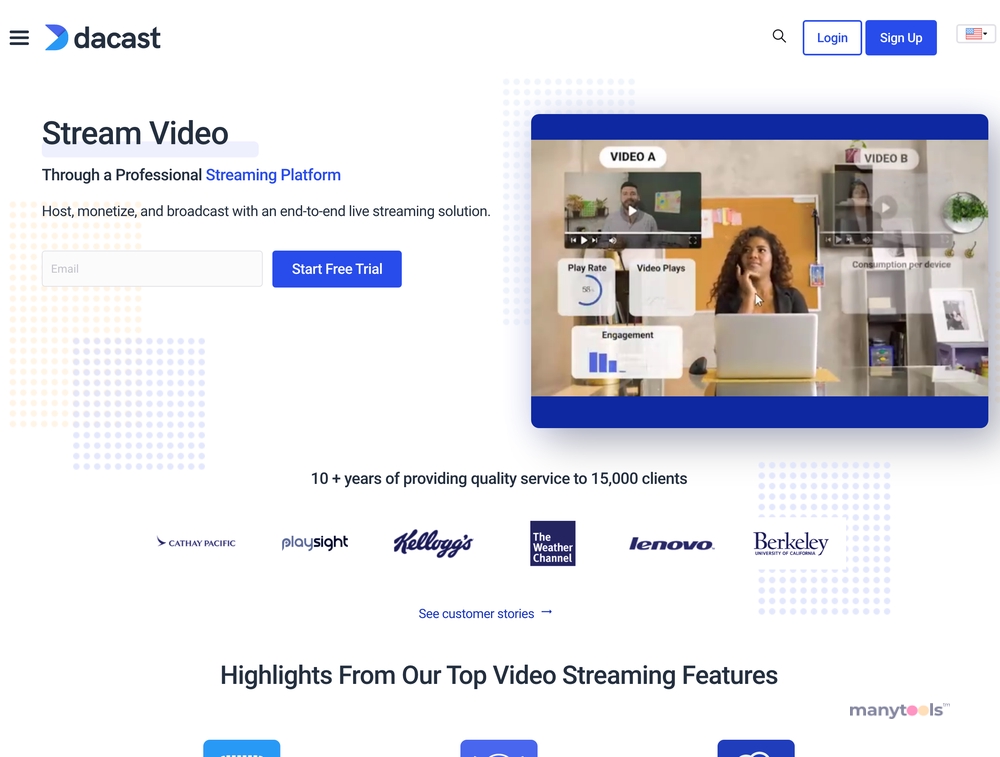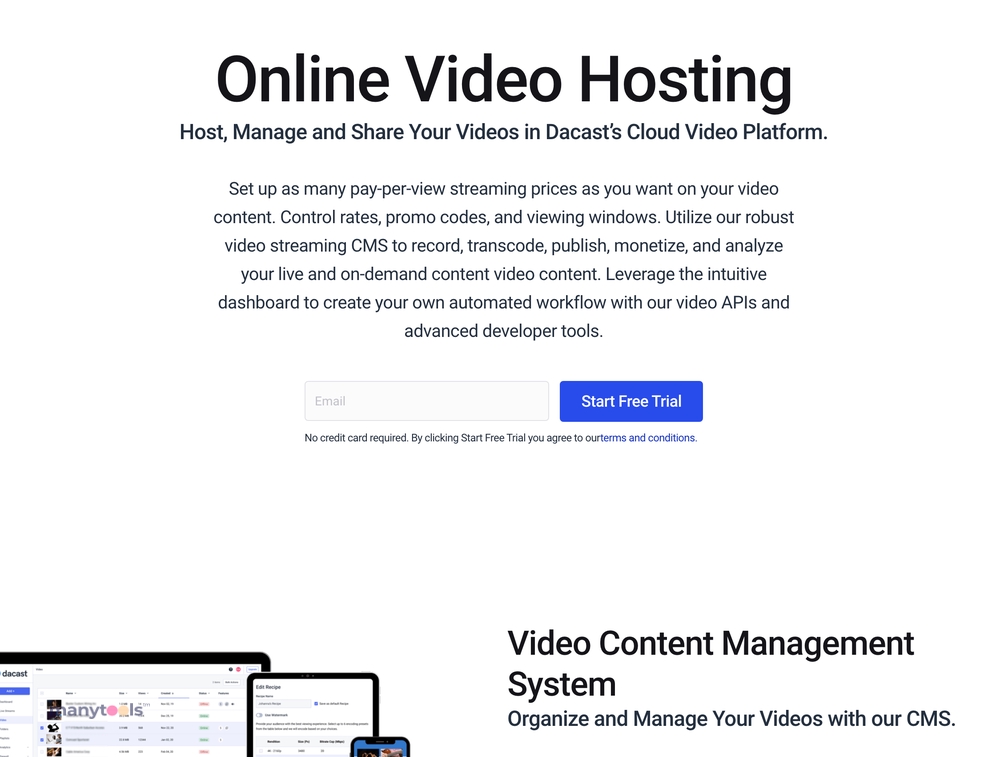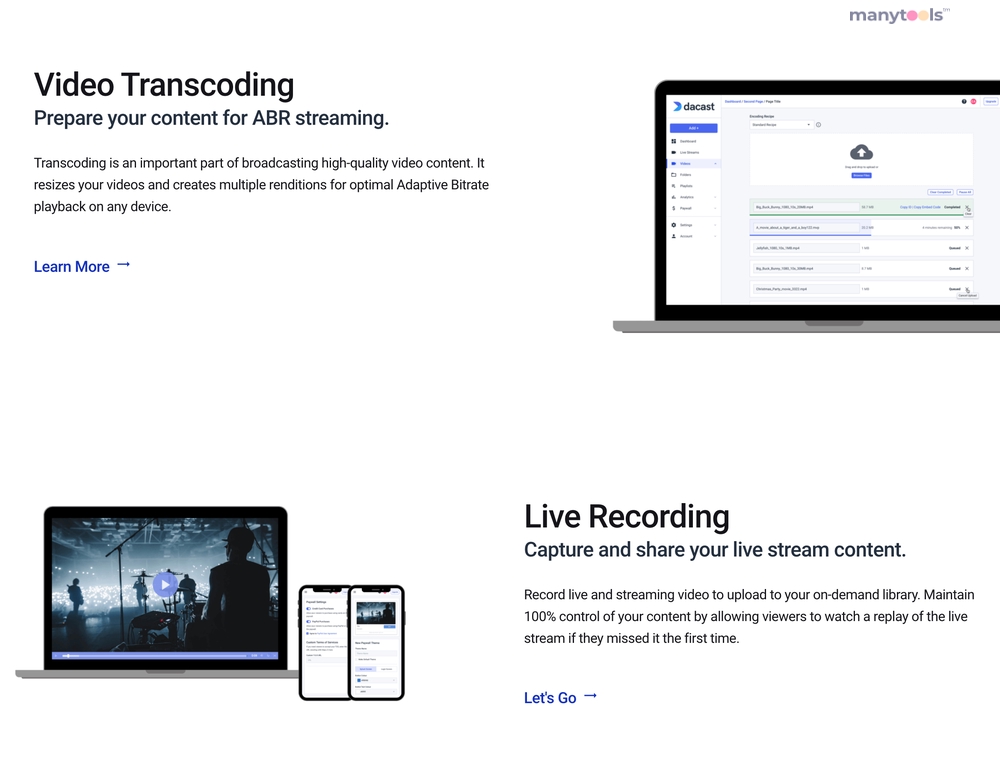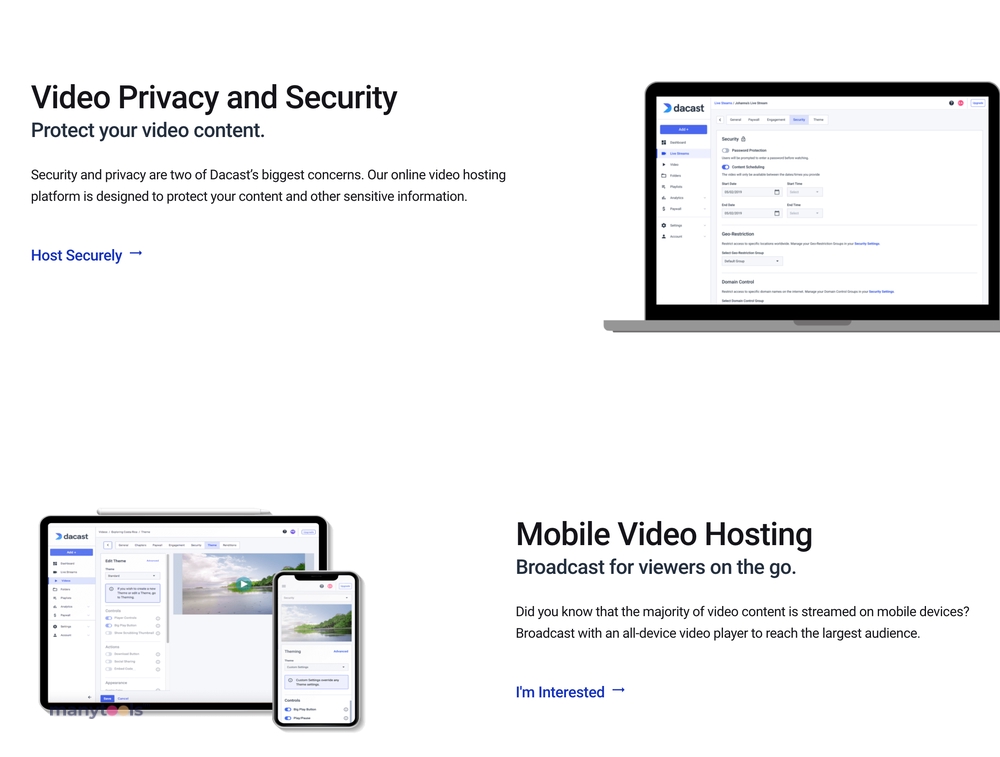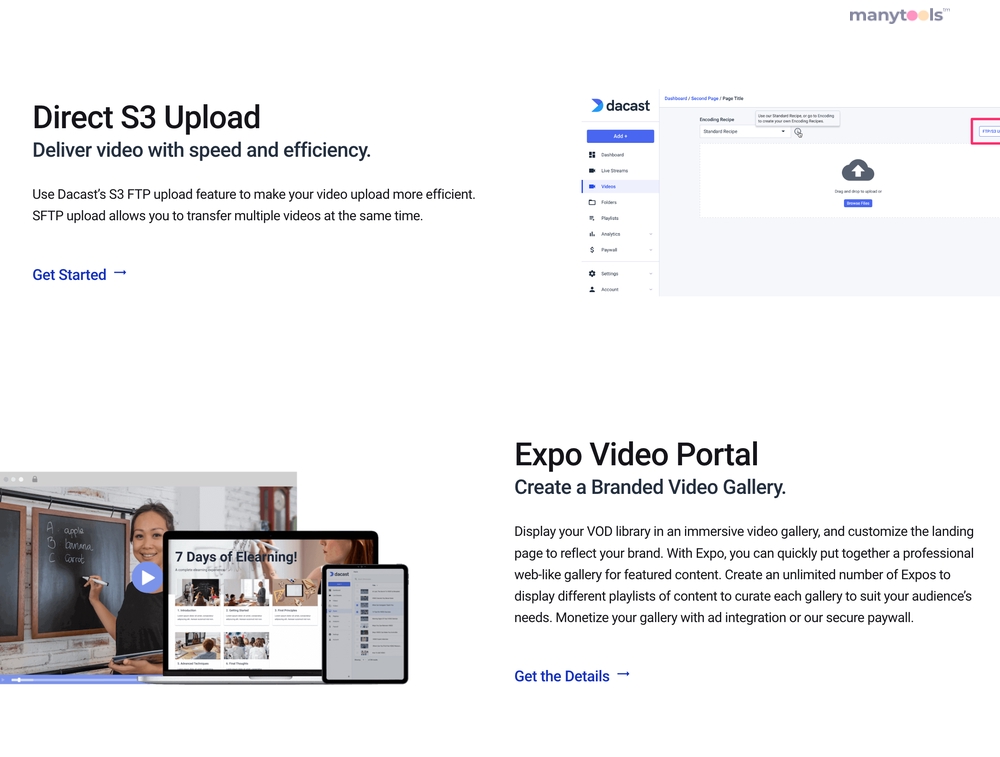 DaCast: A Game Changer in Live Streaming and Video Hosting
Welcome to the world of DaCast, a trailblazing platform that is reshaping the landscape of live streaming and online video hosting. This one-of-a-kind tool is designed to provide an unparalleled experience for digital professionals, regardless of their field.
Effortless Streaming, Anytime, Anywhere
DaCast is your go-to platform for seamless live streaming. Whether you're a webmaster, developer, or content creator, DaCast provides a user-friendly interface that takes the complexity out of live streaming. Not only does DaCast offer live streaming capabilities, but it also allows on-demand video streaming, making it an ideal choice for a variety of professional needs.
Robust Video Hosting with DaCast
But DaCast isn't just about live streaming. Its robust video hosting capabilities make it a valuable asset for SEO gurus, affiliate marketers, and growth hackers. With DaCast's video hosting platform, you'll have access to a video API that simplifies the process of uploading, managing, and delivering video content.
Round-the-Clock Support for a Worry-Free Experience
Never stress about technical glitches or hiccups again. DaCast's 24/7 support guarantees that any issues you face are addressed promptly, ensuring a smooth and worry-free experience. Now, you can focus on your tasks without any hassles or headaches.
Streamlined Operations with DaCast's Video API
The magic of DaCast lies in its video API. With this nifty feature, you can leverage the power of technology to streamline your operations. Whether it's live streaming a product launch or hosting a webinar, DaCast's video API makes it a breeze.
DaCast: A Reliable Choice for Digital Professionals
In the ever-evolving digital landscape, DaCast stands out as a reliable choice for professionals across the board. It's not just a tool; it's a comprehensive solution that caters to a wide range of digital needs. Trust DaCast to deliver the results you need, when you need them.
Experience The Future of Video Streaming with DaCast
In a nutshell, DaCast is the perfect ally for digital professionals looking to stay ahead of the curve. It's easy to use, reliable, and backed by a support team that's ready to assist you at any time. Experience the future of live streaming and video hosting with DaCast. Dive into the DaCast experience today!
DaCast Review and Alternatives
DaCast, a well-known service provider, offers two primary features: on-demand video hosting and live streaming assistance. Users will appreciate that DaCast provides white-label starter content at affordable pricing tiers for various packages. Many users report that DaCast is highly interactive, functional, user-friendly, flexible, extremely stable, and delivers outstanding content quality. Its quick and straightforward setup, along with budget-friendly services, also make it suitable for beginners.
Other Tools Like
DaCast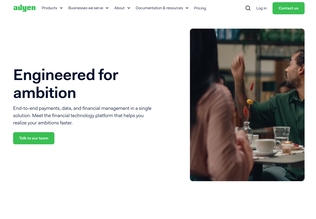 Adyen
adyen.com
Paid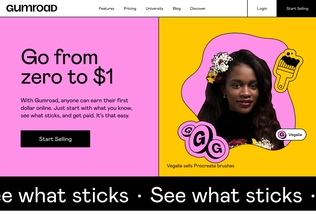 Gumroad
gumroad.com
Paid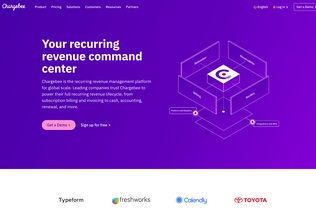 Chargebee
chargebee.com
Trial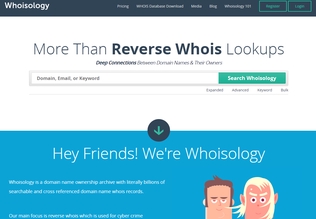 Whoisology
whoisology.com
Trial
Comments