Learn SEO & Marketing
Get SEO Fundamentals and Online Marketing in the Palm of Your Hand
There are many things you can do to become a really successful person with a high-grossing business in today's modern era. It is very important to explore the endless opportunities and options for reaching your goals and some of them are forever within your reach. We are talking about SEO and marketing, for starters.
You might think that marketing is easy to do because lots of people do it but there are some marketing strategies that are unknown to you and you can learn about them in an easy way. There are many courses and online studies that can help you get a better perspective of what your target audience needs and wants.
Therefore, perhaps this is the right time for you to start a course like that and learn SEO and marketing on a larger scale. As always, we are here to give you a list of options that you can use to improve your skills in these areas of work. So, pay closer attention and you will become a better and more advanced version of yourself in no time.
What Is Search Engine Optimization?
Let's begin by putting the focus on SEO and what it includes. SEO stands for search engine optimization and it is a vital part of every marketing and business campaign in today's online business. Any SEO strategy will help you reach bigger heights with your skills and help the audience approach you easier.
Search engine optimization is important because it will place your website or business in the best online search results and a bigger number of people will be able to see your products or channels. If you don't optimize your content, your website will not be shown in the world's most famous searches.
Therefore, SEO tools that are at your disposal will help you to optimize your content marketing strategy and present you with the best results. You can do that in various ways and there are many SEO resources that you can use. Still, it is important to learn SEO and enter any community with a strong agenda.
What Is Technical SEO?
Just like in any aspect of today's digital age and digital marketing, there are many different forms of SEO knowledge. One of the most important ones is the technical SEO basics. This optimization helps rank your web pages among the most popular ones on the internet.
This is done by optimizing the technical aspects of your website. Its purpose is the on-page SEO which happens on your website and makes it faster, and easier to access, However, there are many other things you need to know about technical SEO.
First of all, Google has many search engine crawlers that access sites and rank them all the time. This robotic work helps to rank your pages and it is part of the advanced search engine optimization process. Therefore, you can use Google Analytics to your favor this way.
What Are Easy Steps to Optimize Your Search Engines?
Many people who want to improve their SEO skills think that this process is daunting and really expensive. Well, this is not true since you can do it online through many different courses that will improve your skills. But before you do that, you need to know the steps before you learn search engine optimization.
Understand SEO Community
At the basis of every SEO strategy, there is the impact on SERP. This stands for search engines' result page. The goal of every optimization is to improve your digital marketing and climb to the top of all search engines. Soon, the internet and Google search console will rank websites that you own as one of the highest in the field. This leads to higher revenue.
Keyword Research
Because you'll incorporate keywords into your text, headings, meta descriptions, and URLs, keywords are essential to SEO. A crucial first step in your SEO approach is being knowledgeable about keyword research. Any keyword research tool will help you achieve greatness in your field.
Start Writing SEO-friendly Content
Forget everything you knew about the content before. It is not the most important thing to have a great text anymore. It is more important to optimize it with important keywords, link building, on-page SEO or off-page SEO, and search engine marketing. Learning SEO will get you there.
Start Link Building
Don't be afraid to start using many internal links and external links on your pages. This is one of the best strategies one can have to help their website climb to the top of search engine queries. Therefore, start link building and see how Google search results become inclined toward your business.
How Are Marketing and SEO Connected?
Each business has a different marketing goal but these goals are also similar in many aspects. Every business owner wants his website to generate more leads and produce higher revenue. Therefore, marketing campaigns are closely connected to search engine optimization.
By optimizing your page, you can guarantee a bigger number of people to see it and visit your website. Whether you are using social media marketing, YouTube channel marketing, or any other strategy, SEO is important because it will present itself as a crystal-clear solution for your problems.
Most of the time, marketing is connected to off-page SEO which doesn't really happen on your website. This helps spread the word about your web page and target the right audience that might start using your services. This way, you will generate more visits, increase lead generation, and, of course, your revenue.
What Are the Best SEO & Marketing Courses?
The internet is a vast place and it has a lot of great things to offer. First of all, you can get many courses online and you will get them done with ease and in no time. None of these courses last for years; you can learn SEO and marketing in just a couple of weeks or months. Our list of the best courses to learn SEO and marketing is here.
It doesn't have a huge number of courses that you can take but they are really amazing. The list consists of 2 sites you can use - Moz Beginner Courses and Digital Garage. These two are amazing and you can get many incredible courses there that focus on SEO basics and digital marketing.
Moz Beginner Courses is one of the best courses for learning SEO. It has many topics that you can explore such as analytics and reporting, competitive research, content marketing strategy, social media marketing, link building, international SEO, and many others. Also, these are all free SEO courses, which is just fantastic.
On the other hand, Digital Garage is Google's little workshop where you can choose many different learning courses. You can learn everything in marketing, coding, SEO, and many other fields of expertise. You can attend webinars and improve your SEO campaigns to the highest level.
Do You Get Certificates with These Online Courses?
We have just shared something wonderful with you. There are free SEO and marketing courses online that you can take and they are completely accredited. They will allow you to learn SEO and attend SEO conferences on a global scale which will improve your SEO knowledge and overall success.
When you finish any of the courses on Moz or Digital Garage, you will get a real certificate that you can use later on. This way, you can show others that you have extended knowledge of advanced search engine optimization SEO basics, and all forms of digital marketing.
Also, given that these courses are free of charge, you don't need a lot of money and you can do it from your home. Without stepping out of your door, you can spend some time and hone your skills to make the best future for yourself, your website, and your business.
Final Thoughts?
Search engines work in mysterious ways. There are so many hidden things that we don't know about such as crawlers and robots that enter and rate our websites. So, to make sure that they have the highest rates in the SEO world, you need to learn more about how to optimize your content for search engines.
Also, on the other hand, this SEO optimization is the key to successful marketing campaigns online. They will serve you well in your business endeavors and make sure that your website and services are known all over the internet and on social media. Therefore, learning about marketing is also crucial.
When you put all of these together, you get a perfect combination of well-optimized content that goes with powerful content marketing strategies. You can start using these online courses today and learn more about how to improve your overall results. The courses are accredited and you get a certificate after finishing them and, most of all, they are free.
Show more
Beginner
Comparison Learn SEO & Marketing
#Name

Popularity

Features

Platform

Price

1.

Moz Beginner Guides

2.

Digital Garage

Frequently Asked

Questions

Find answers to the most asked questions below.
How Much Efford Should I Put Into Learning?
This depends on what kind of results you wish to achieve with your website. If you want your site to be on the absolute top of the SERP and search engines, you will need to put in some effort into learning SEO and marketing. Learning the basics will get you going but it is that next level that will make the whole difference. Once you have mastered SEO & marketing strategies, you will be able to attract more visitors than ever, generate more leads, and increase your revenue.
Why Would I Learn SEO?
Being better than your competitors is crucial in today's age. SEO is one of the things that can put you in front of everyone else and put your website before everyone else's when searched for. Therefore, it is important to learn SEO because you will get a highly-optimized website content that will put your in front of your competition. This includes keyword research, link building, on-page or off-page optimization, and many other things.
What Is SEO?
SEO stands for Search Engine Optimization. It is the process that helps the content on your website or blog to become perfectly optimized. This helps to put your websites at the top of the SERPs (search engine result pages). Therefore, if you have perfect search engine optimization, your website can become one of the top results on any search engine. This will generate more traffic, leads, and revenue for your business.
Can I Create a Website Without a SEO Knowledge?
SEO knowledge is not crucial for creating a website. Of course, you can make a perfectly good website without any SEO training or knowledge. However, the results of that website will not be on the desired level if your content is not optimized. This is where search engine optimization comes in. It helps your website to be shown to a larger audience by putting it on the top of the SERPs.
Is SEO & Marketing Hard To Learn?
Learning the basics of any SEO strategy or digital marketing is not difficult. Of course, there are some less complicated and some more complicated structures that you need to learn and they vary from course to course. Luckily for you, the accredited courses that are available for you to take are really thorough and they will take you through the different stages of research and knowledge. Therefore, it is not too hard to learn the best SEO and marketing strategies.
Most Popular

Tools & Categories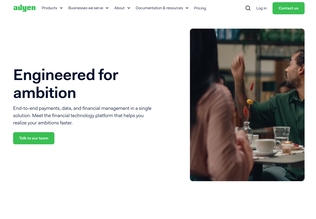 Adyen
adyen.com
Free
Paid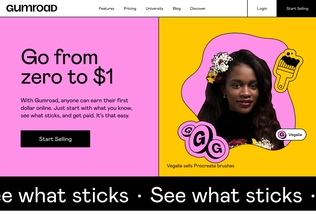 Gumroad
gumroad.com
Free
Paid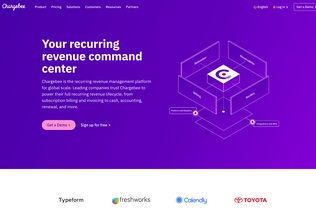 Chargebee
chargebee.com
Free
Trial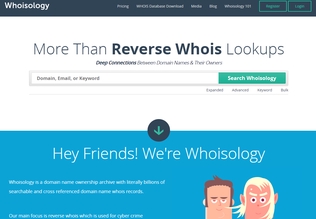 Whoisology
whoisology.com
Free
Trial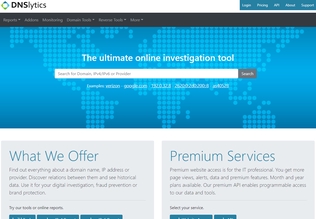 DNSlytics
dnslytics.com
Free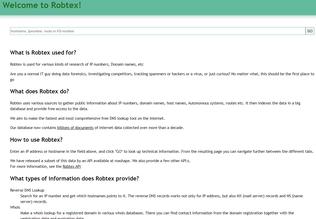 Robtex
robtex.com
Free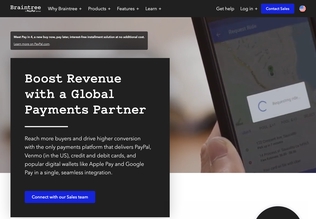 Braintree Payments
braintreepayments.com
Free
Paid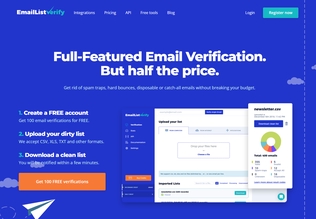 EmailListVerify
emaillistverify.com
Free
Paid