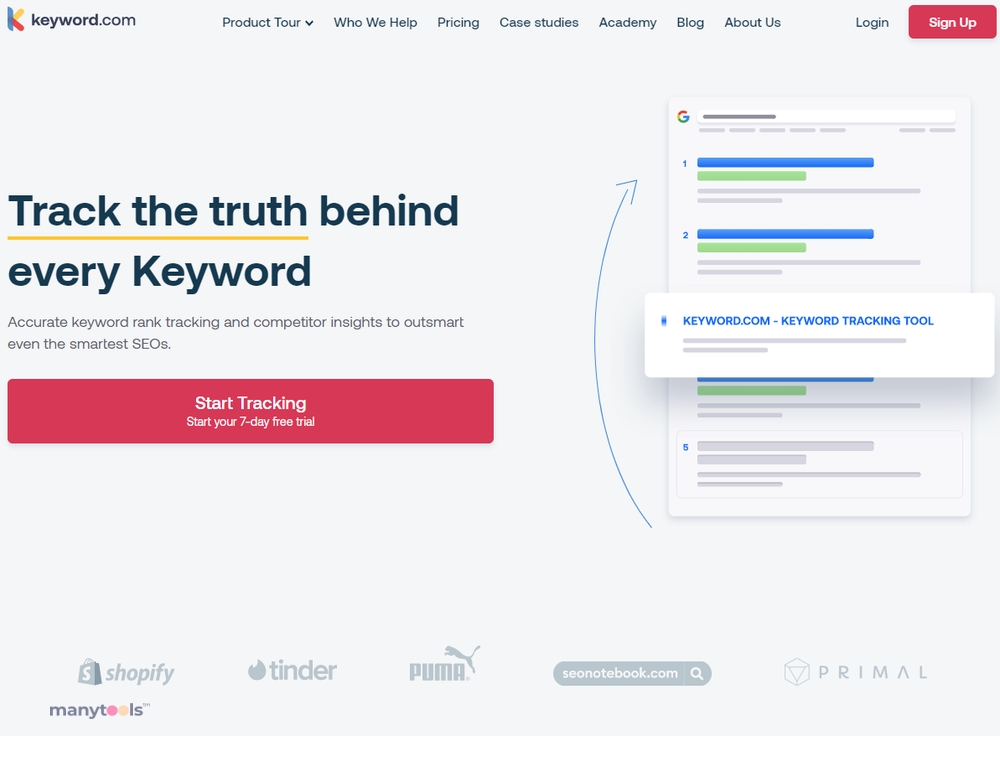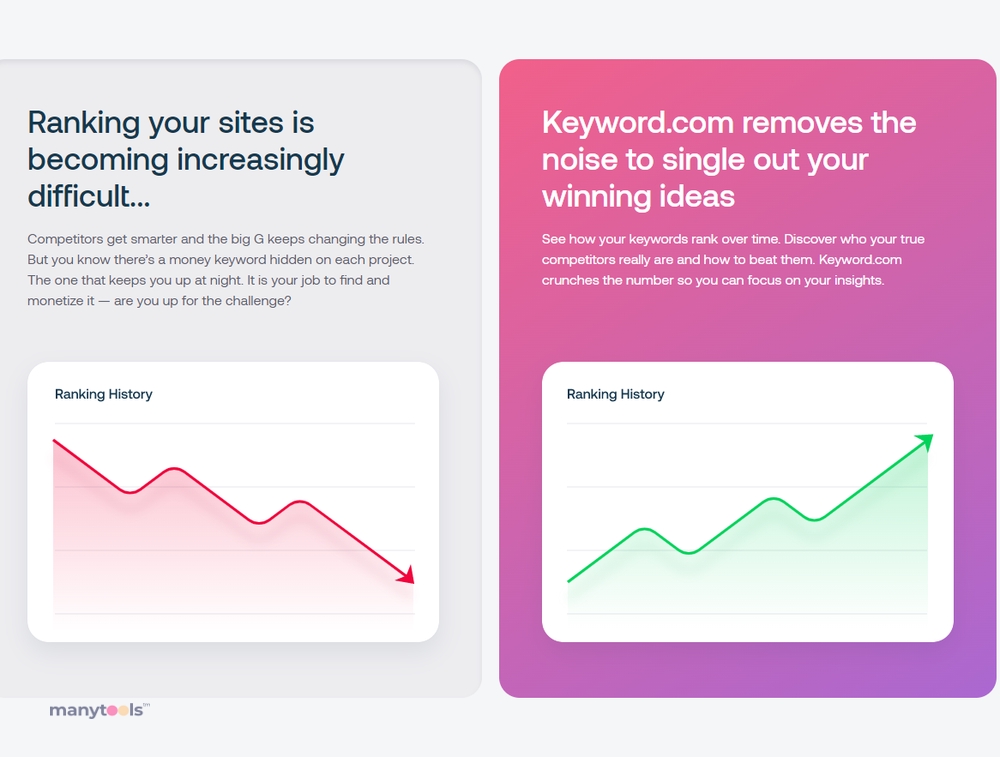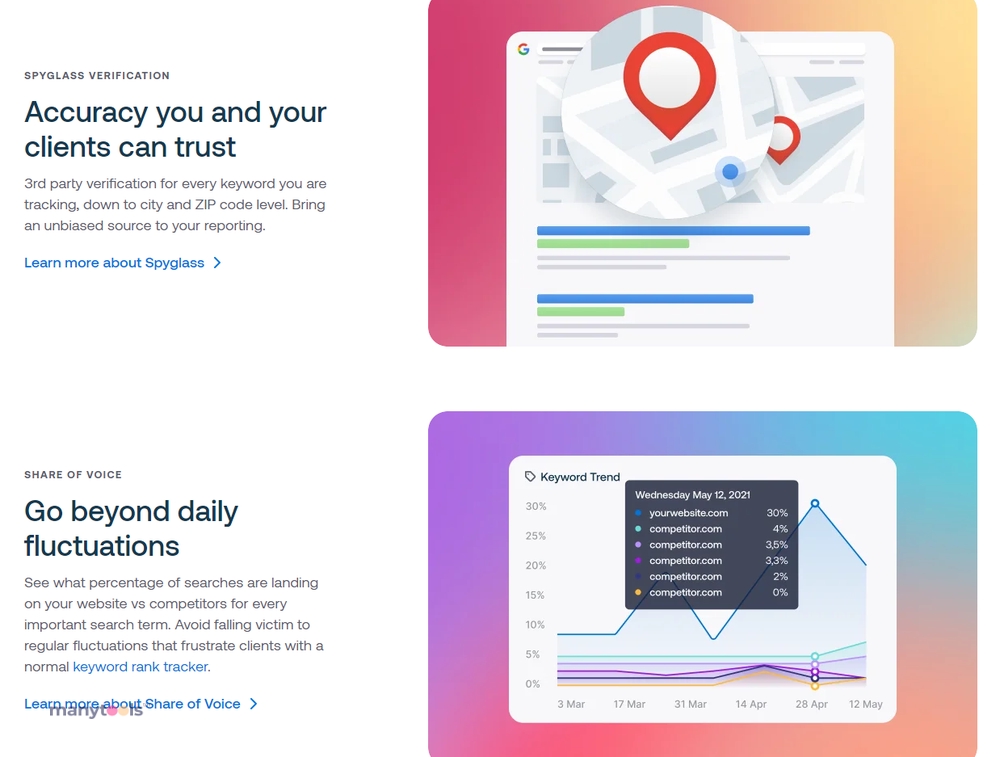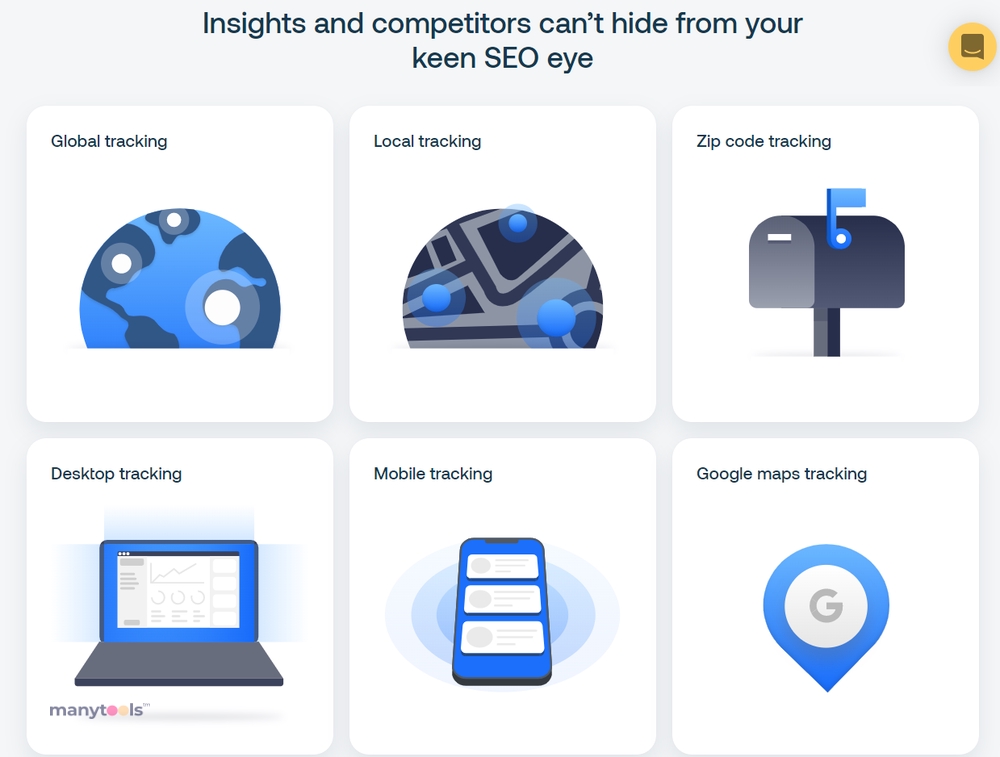 Discover the Power of Truth with Keyword.com
Dive into the world of SEO with Keyword.com. This high-powered tool, formerly known as Serpbook, is designed to help you track keyword rankings with laser-like precision. Whether you're a developer, a designer, or an SEO guru, you'll find that this is more than just a keyword tracker - it's a performance monitor that keeps you informed and ahead of the game.
Accuracy and Accessibility You Can Count On
Keyword.com offers accurate keyword rank tracking. No more guesswork or vague estimates - this tool gives you the facts. What's more, you can access this information daily, on any device, from any location. This universal accessibility makes Keyword.com a must-have tool for every digital professional.
Making Keyword Tracking Effortless
The website's intuitive interface makes it easy to navigate, even for beginners. Yet, it's powerful enough to satisfy even the most demanding SEO professionals. You can track your website's performance and monitor the position of your keywords with just a few clicks.
Get Your Hands on Real-Time Data
One of the key features of Keyword.com is its real-time data delivery. It offers daily updates, so you can make timely decisions based on the most current information. This real-time data access can give you a strategic edge in the fast-paced digital world.
A Tool That Grows with You
Keyword.com is not a one-size-fits-all tool. Whether you're a small business owner, a freelancer, or a large corporation, this tool scales to meet your needs. As your business grows and evolves, Keyword.com will be there to support your SEO efforts every step of the way.
Stay Ahead of the Curve with Keyword.com
In the world of SEO, staying ahead of the curve is essential. With Keyword.com, you can track the truth behind every keyword. This means you'll have the insights you need to stay competitive, drive traffic to your website, and ultimately boost your bottom line.
Try Keyword.com For Free
If you're not quite ready to commit, Keyword.com offers a free trial. This gives you the opportunity to explore the tool and see if it suits your needs. It's a risk-free way to discover the benefits of precise, real-time keyword tracking.
To sum it up, Keyword.com is more than just a keyword tracking tool - it's a comprehensive resource for digital professionals. With its accuracy, accessibility, and real-time data, it's a tool you can't afford to miss out on. Explore Keyword.com today and discover the truth behind your keywords.
Other Tools Like
Keyword.com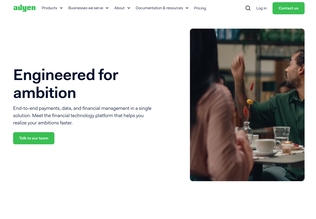 Adyen
adyen.com
Paid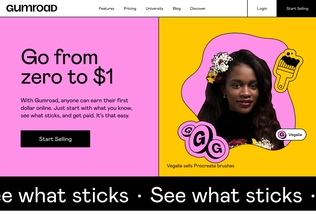 Gumroad
gumroad.com
Paid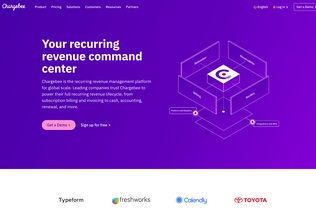 Chargebee
chargebee.com
Trial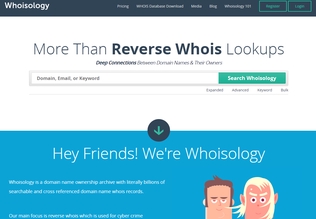 Whoisology
whoisology.com
Trial
Comments