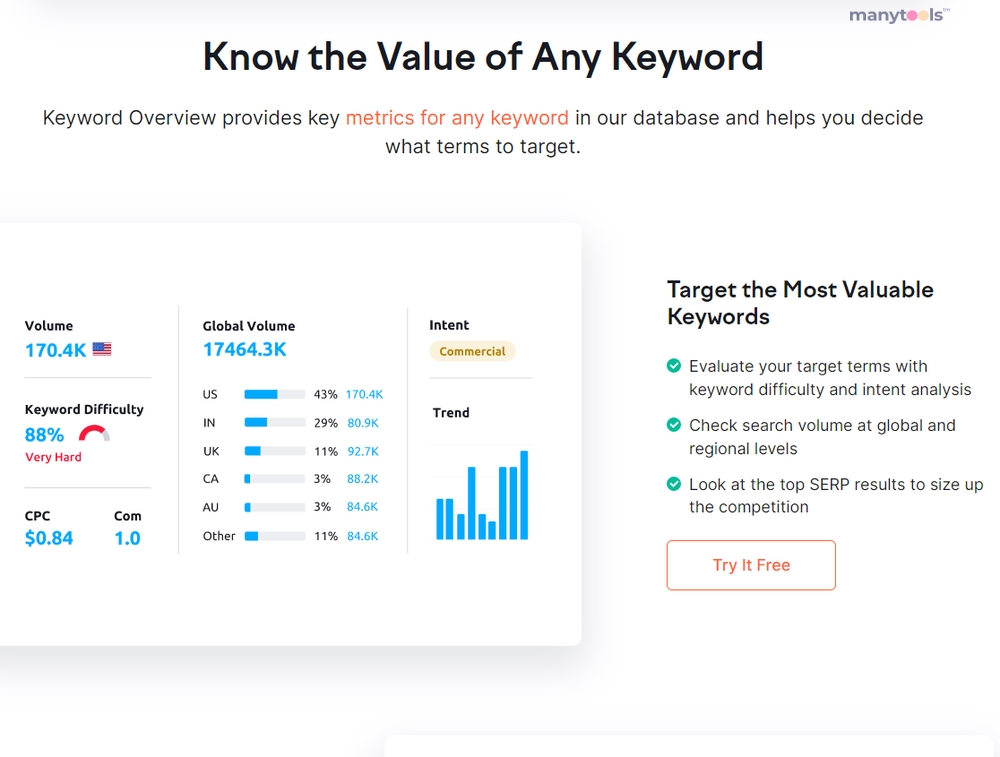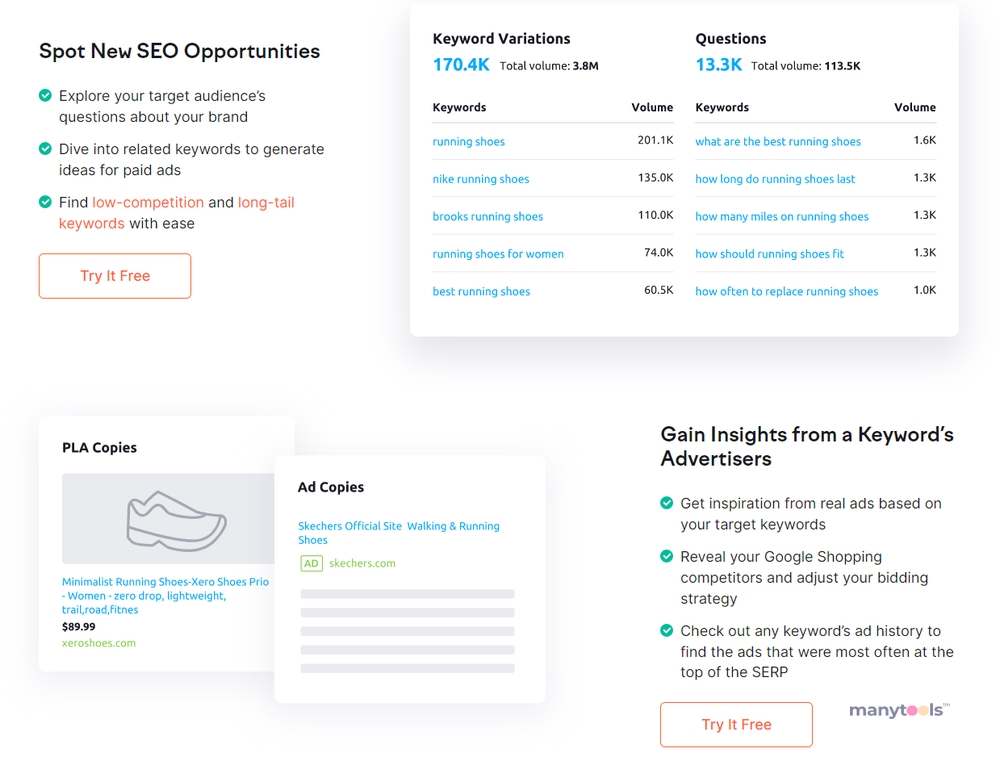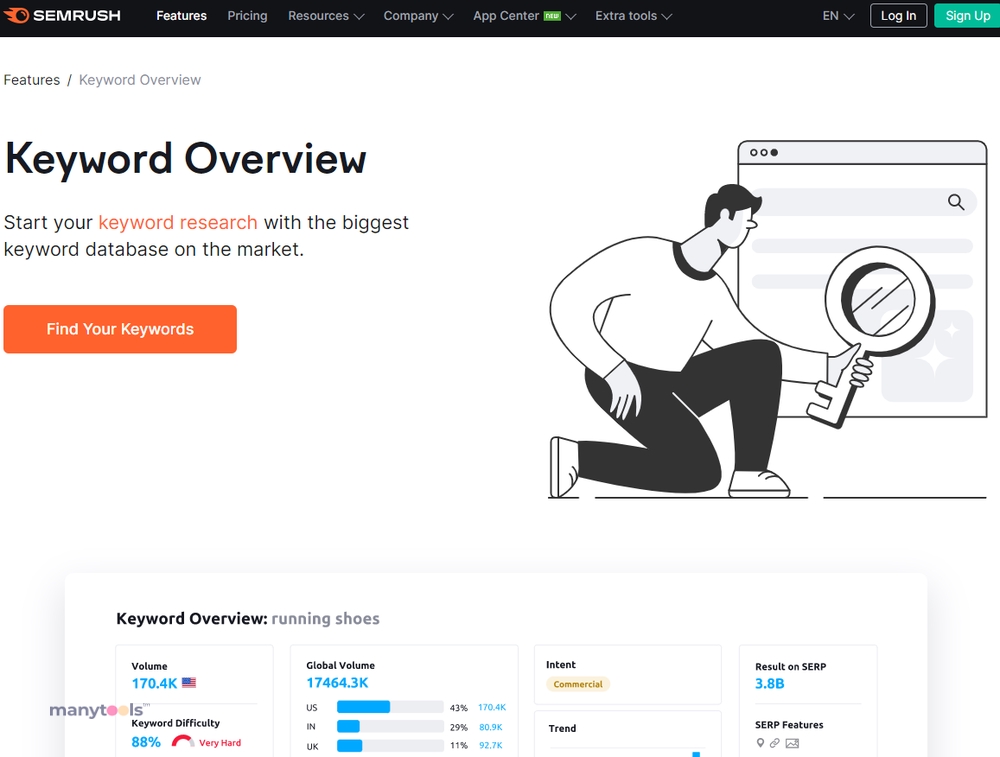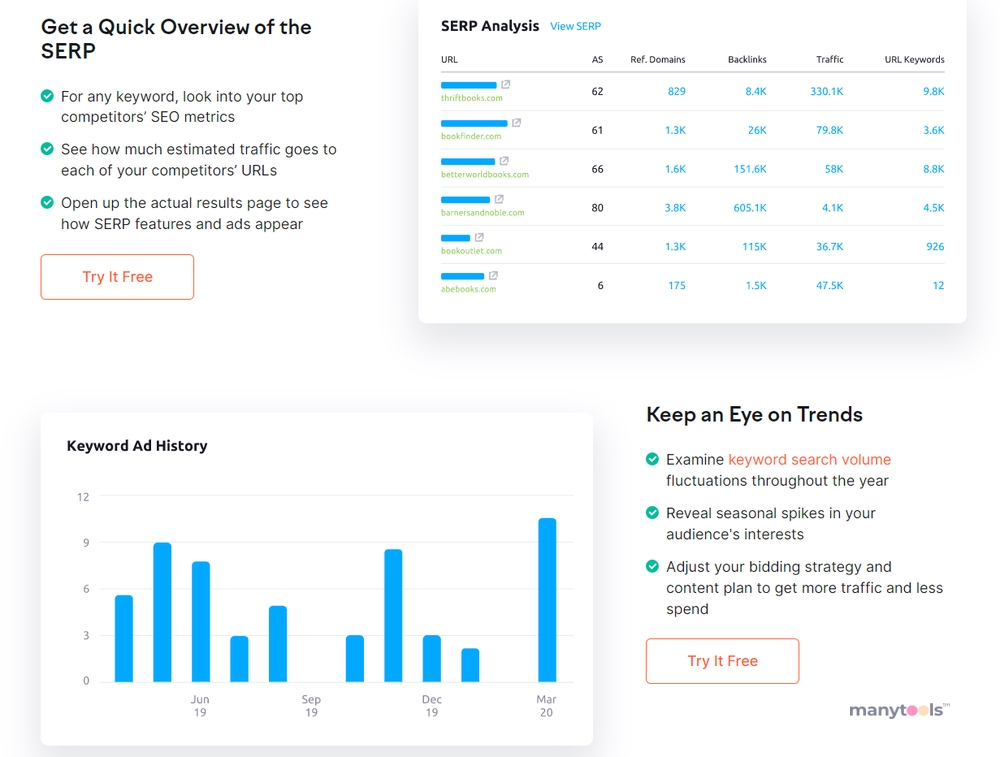 Discover a World of Keyword Opportunities with SEMrush
Welcome to SEMrush Keyword Research tool, your new best friend when it comes to unlocking the full potential of your SEO strategy. This top-tier tool dives deep into the world of keyword analysis, offering a comprehensive view of a keyword's volume, competition level, CPC, and more, all at a glance.
A Deep Dive into SEMrush Keyword Research
The first thing you'll notice about SEMrush Keyword Research is its simplicity. Enter a search term and the tool springs into action, providing a wealth of data for that keyword. But it's more than just numbers - this tool translates raw data into actionable insights, helping you make informed decisions about which keywords to target.
A Wealth of Data at Your Fingertips
With SEMrush Keyword Research, you don't just get a snapshot of a keyword's performance - you get a panoramic view. The tool generates top-level reports for any keyword in its database, showing its volume, number of results, CPC, competition level, and trends. It's almost like having your own personal SEO consultant.
Unlock the Power of Trends
Knowing what a keyword is doing right now is useful, but knowing what it's likely to do in the future is even better. SEMrush Keyword Research tracks trends for each keyword, giving you the ability to anticipate changes and stay ahead of the curve.
Competitive Analysis Made Easy
One of the most powerful features of SEMrush Keyword Research is its ability to reveal the competition level for each keyword. This means you can see at a glance how hard it will be to rank for a particular term, allowing you to focus your efforts on the most promising keywords.
Cost-Effective Keyword Research
With its data on CPC (Cost Per Click), SEMrush Keyword Research is also an invaluable tool for PPC (Pay Per Click) campaigns. It helps you identify cost-effective keywords, ensuring your advertising budget goes further.
A Must-Have Tool for Digital Professionals
In conclusion, SEMrush Keyword Research is a powerful, user-friendly tool that should be in the toolbox of every digital professional. Whether you're a developer, designer, SEO guru, webmaster, affiliate marketer, growth hacker, data analyst, or content creator, this tool can help you elevate your SEO strategy to new heights.
SEMRUSH REVIEW & TUTORIAL: HOW TO BUILD A SUCCESSFUL CONTENT STRATEGY
SEMRush serves as an outstanding tool for competitor and keyword research in both organic search and paid advertising. It comes highly recommended for analyzing competitor keywords, keyword rankings, and backlink assessments.
Semrush Review – Should You Buy in 2023? Details
As bloggers, we invest considerable time and effort into creating posts with the intent of boosting our blog's traffic. However, we may not pay enough attention to the actual sources of that traffic. Analyzing your blog's analytics reveals that only a handful of posts generate the majority of its traffic. By utilizing the SEMrush SEO tool, you can identify keywords driving traffic to your competitors' websites and create high-quality content based on those keywords. This strategy helps improve your blog's ranking for specific target keywords within your niche.
SEMRush Review & Tutorials (2023 Edition)
SEMRush is a suitable option for many marketers, offering most of the tools blog owners need to succeed. With a free trial available, it's worth trying out if you find its features appealing. However, it may fall short in certain aspects. Alternative solutions might be better suited to your business needs.
Other Tools Like
SEMrush Keyword Research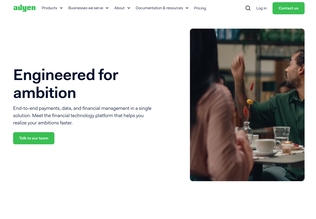 Adyen
adyen.com
Paid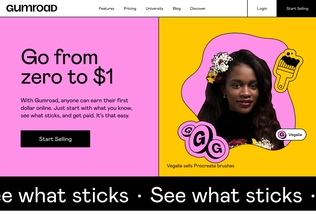 Gumroad
gumroad.com
Paid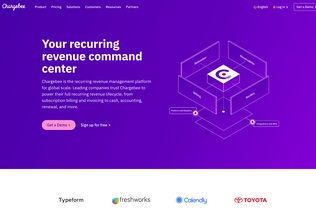 Chargebee
chargebee.com
Trial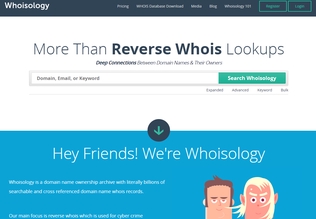 Whoisology
whoisology.com
Trial
Comments