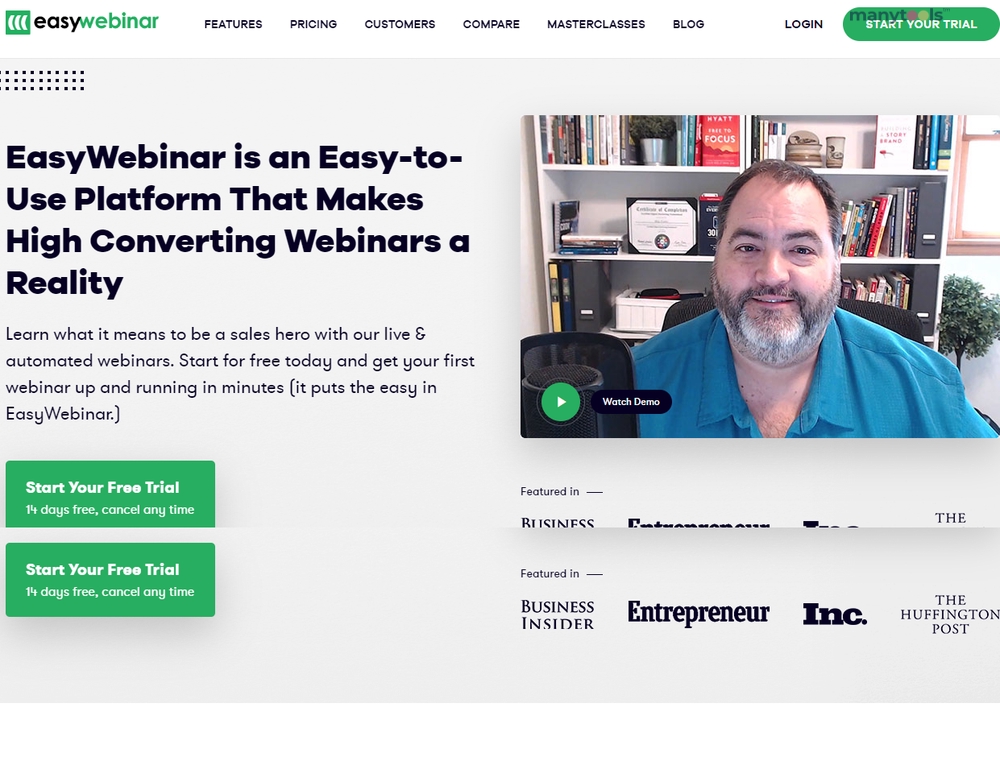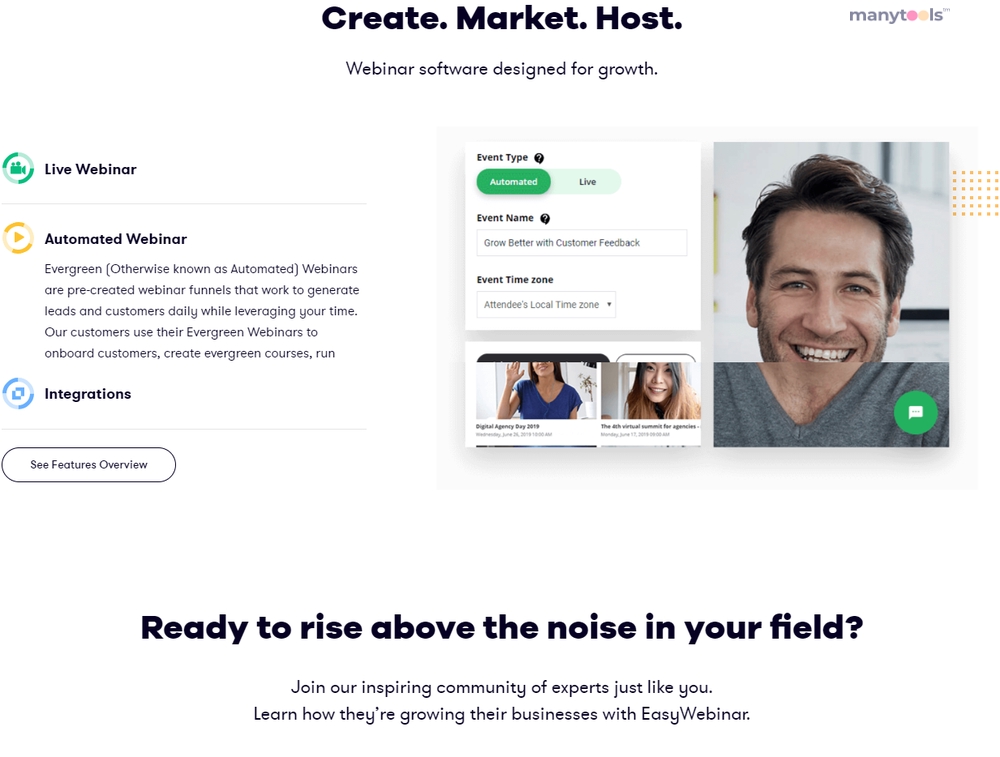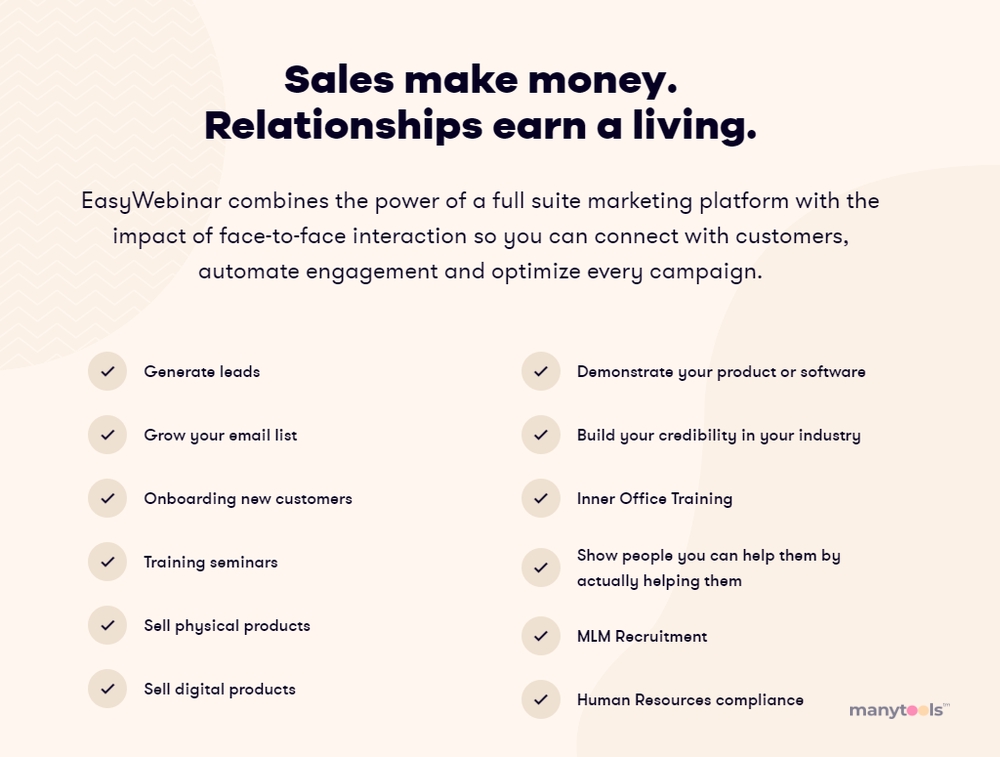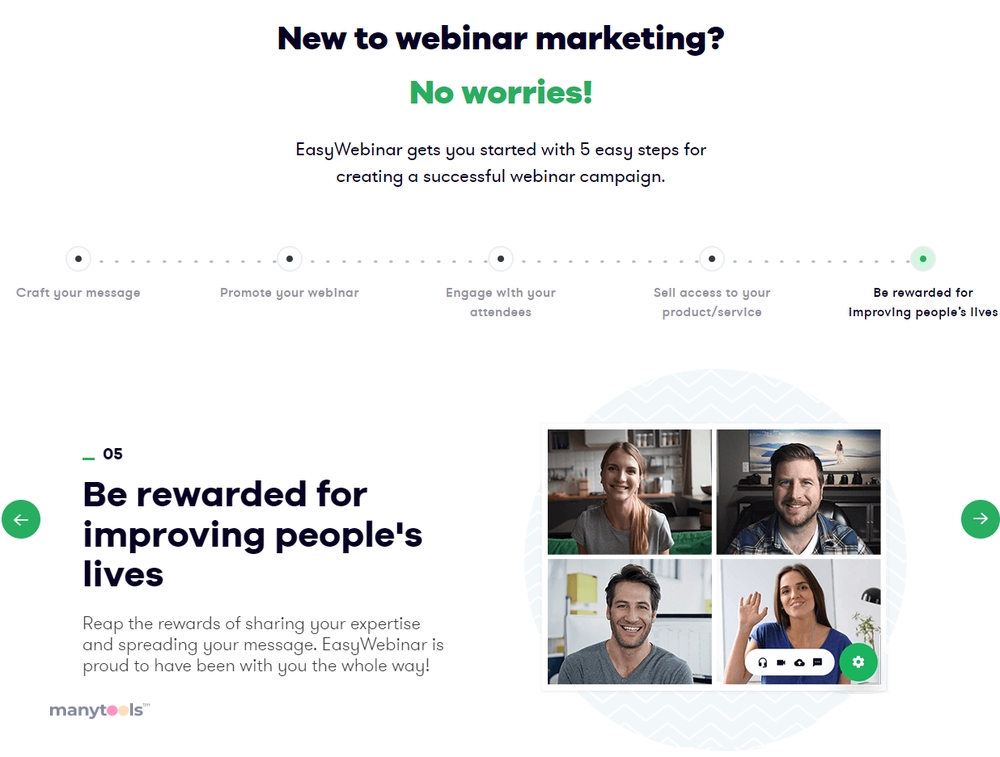 A New Era in Webinars
Welcome to the future of online events! EasyWebinar is a versatile platform designed for both live and automated webinars. This platform has been utilized by many entrepreneurs, content creators, and experts to grow their businesses and increase sales.
An All-in-One Solution
EasyWebinar is more than just a webinar tool. It's an all-in-one solution that enables you to host exceptional events and keep your customers happy. Whether you're hosting a small meeting or a large-scale conference, EasyWebinar has all the features you need to succeed.
Live Webinars Made Simple
Hosting live events can be a daunting prospect, but EasyWebinar simplifies the process. The platform's intuitive interface makes setting up a live webinar a breeze, and the robust features ensure your event runs smoothly from start to finish.
Automated Webinars at Your Fingertips
But EasyWebinar isn't just about live events. The platform also offers automated webinars, giving you the ability to broadcast your message at any time, from anywhere. This flexible feature allows you to reach a broader audience without sacrificing the interactive elements that make webinars so effective.
A Powerful Tool for Business Growth
EasyWebinar is more than a webinar platform. It's a powerful business tool that can help you elevate sales and grow your business. With its comprehensive suite of features, it's easy to see why so many professionals use EasyWebinar to connect with their audience and drive their business forward.
A Trusted Platform for Professionals
But don't just take our word for it. EasyWebinar has changed the fortunes of many professionals and business owners. Trusted by developers, designers, SEO gurus, webmasters, affiliate marketers, growth hackers, data analysts, and content creators, it's a platform that delivers results.
Elevating the Webinar Experience
Ready to take your webinars to the next level? With EasyWebinar, you can. Elevate sales, host exceptional events, and keep your customers happy with this innovative and reliable platform. Start your journey with EasyWebinar today and witness the transformative power of effective webinars.
Complete Review of EasyWebinar: Designed to Scale Your Business
EasyWebinar allows you to conduct live webinars, initiate automated webinars, and incorporate sales funnels effortlessly. If you are seeking a webinar solution, EasyWebinar should definitely be on your list of options. It offers all the necessary features for those serious about generating new leads through webinars. Additionally, it seamlessly integrates with numerous popular email platforms. The best part is that you can begin using EasyWebinar at no cost, meaning there's no risk in trying it.
EasyWebinar Reviews 2023: As Good as Advertised
EasyWebinar is a versatile cloud-based platform designed for small to medium-sized businesses to effortlessly create, host, and manage live and automated webinars. This exceptional webinar software has features and emphasizes its all-in-one live and automated webinar funnel as its distinct competitive advantage. Easy Webinar stands out from its competitors by offering a comprehensive solution for both live and evergreen webinars.
Other Tools Like
EasyWebinar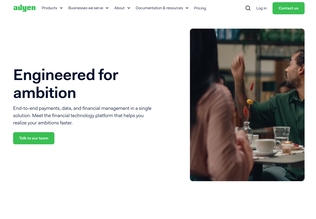 Adyen
adyen.com
Paid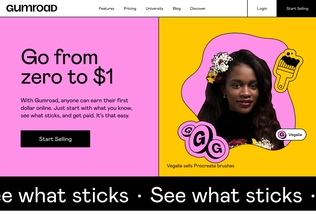 Gumroad
gumroad.com
Paid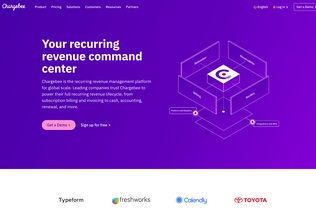 Chargebee
chargebee.com
Trial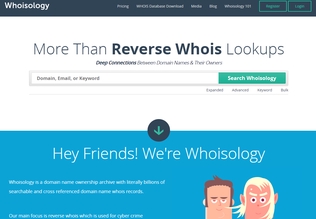 Whoisology
whoisology.com
Trial
Comments