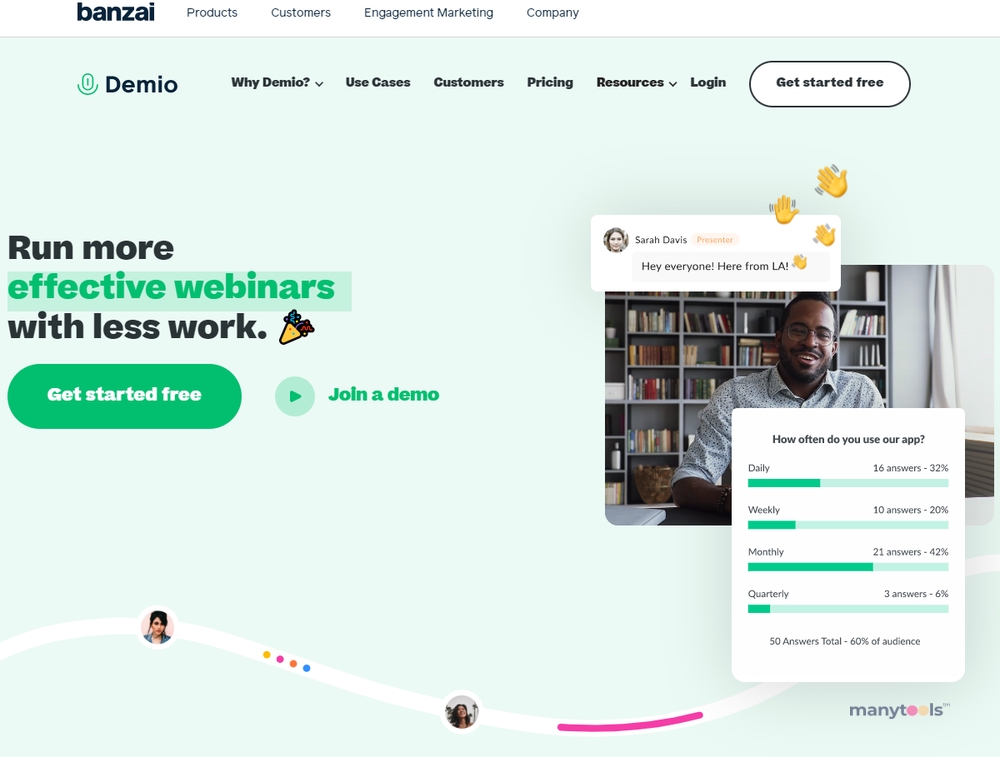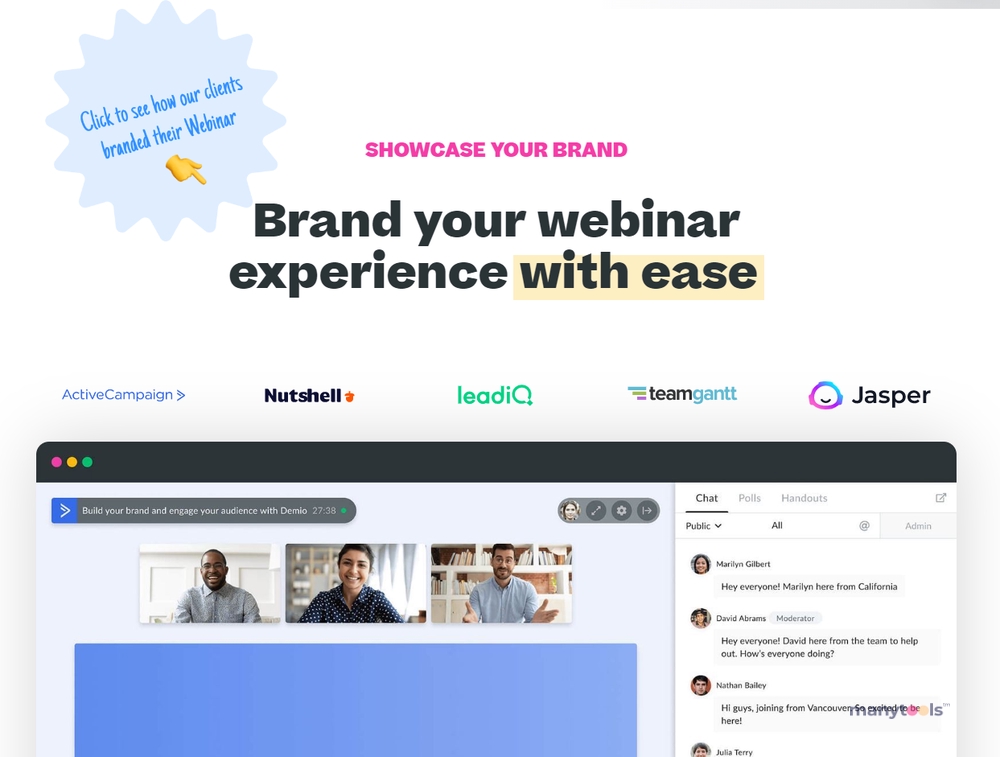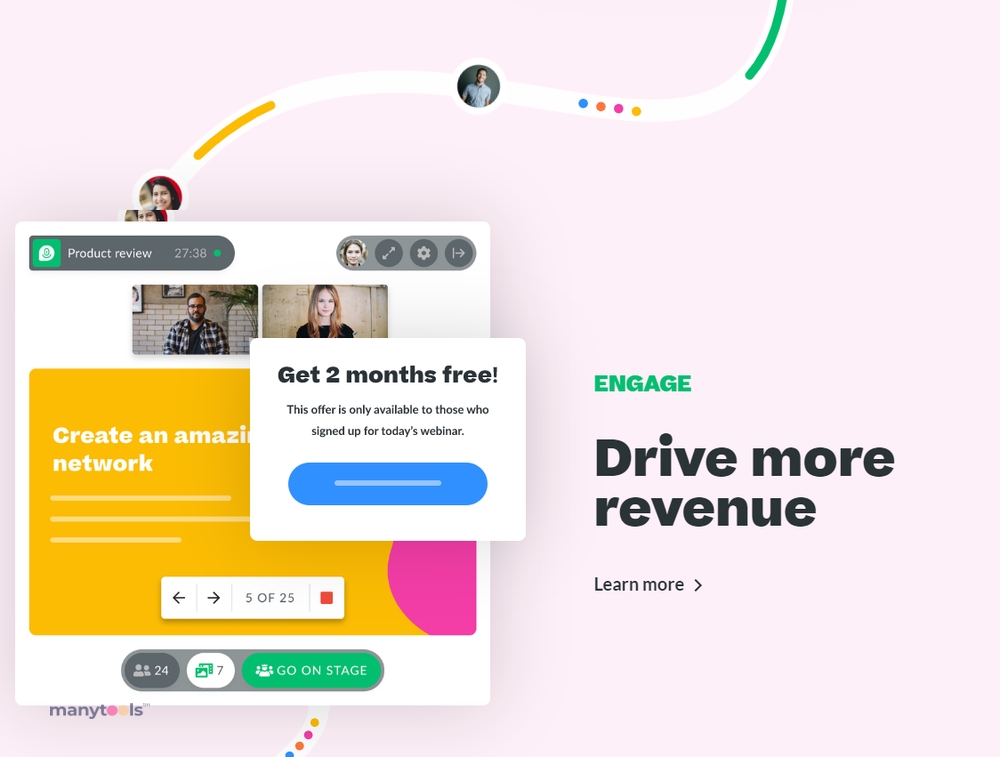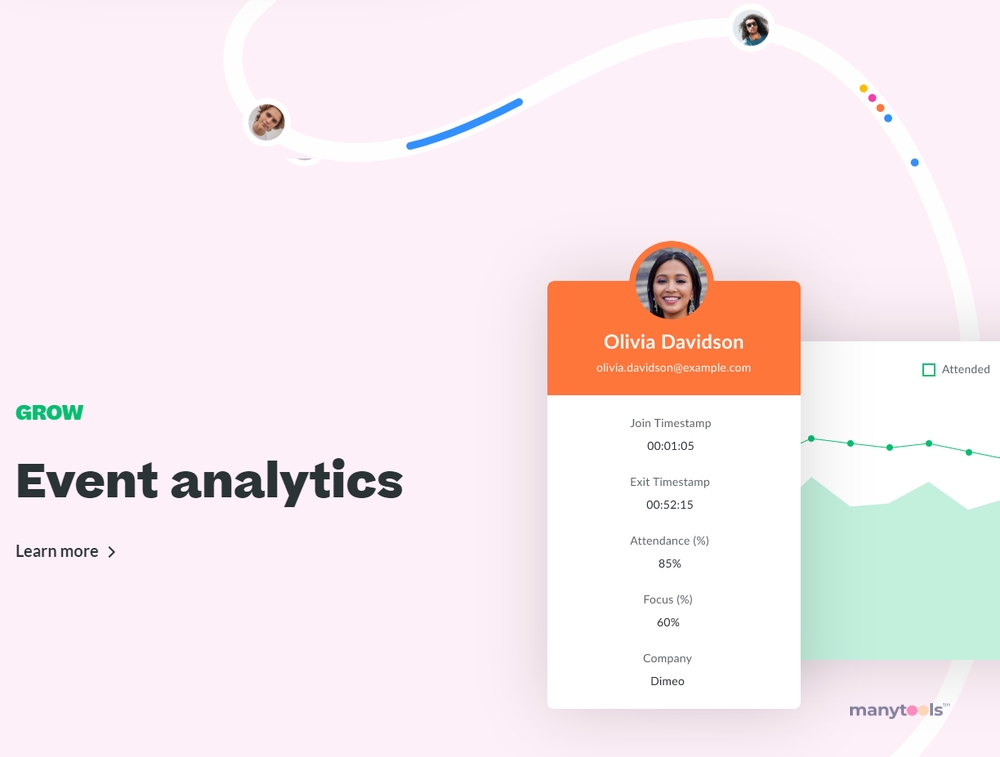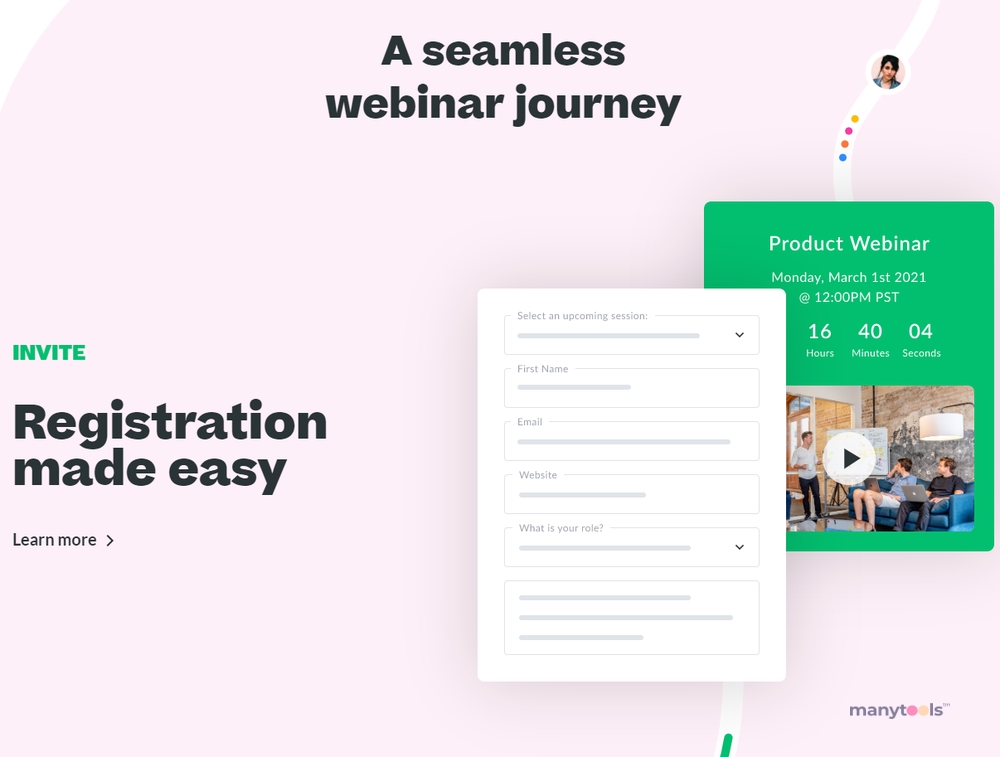 Demio: The Perfect Webinar Solution for Marketers
Demio is more than just a webinar software, it's a goldmine for marketers. It's a platform that provides a seamless, no-download webinar experience for your audience. But it doesn't stop there. It's also packed with marketing tools that are designed to help you achieve better results.
The Easy-to-Use Webinar Software
Demio simplifies the process of setting up and managing webinars. The user-friendly interface and intuitive controls make it easy to navigate, even for novices. It's a tool designed to minimize the hassle of webinar hosting, making it a breeze for anyone to pick up and use.
Delivering a Seamless Audience Experience
With Demio, your audience won't need to download anything to participate in your webinars. This feature makes it simple for attendees to join and participate in your webinars, increasing engagement and attendance rates. It creates an unintrusive experience, seamlessly blending into your audience's regular online activities.
Insightful Webinar Analytics
Demio isn't just about delivering webinars, but also about providing insightful data to marketers. It offers transparent webinar insights, allowing you to evaluate your webinar's performance accurately. These data-driven insights allow you to understand your audience better and cater your content accordingly.
Tailored Marketing Tools
The platform comes equipped with an array of marketing tools tailored for marketers. These tools are designed to help you generate better results from your webinars. You can easily manage registrations, create automated email reminders, and even craft custom landing pages to attract more attendees.
Boosting Engagement with Interactive Features
Demio also puts a strong emphasis on boosting audience engagement. The platform is equipped with interactive features like live chats, polls, and Q&A sections, allowing your audience to actively engage with your content. This not only increases attendees' satisfaction but also boosts the overall impact of your webinars.
Demio: An Investment Towards Better Webinar Outcomes
In a world where effective communication is key, Demio stands out as a valuable tool for marketers. It not only simplifies the process of hosting webinars but also provides the necessary tools to maximize your results. With Demio, you're not just investing in a webinar platform, but a comprehensive solution that helps you connect with your audience in a more meaningful and impactful way.
Demio Review 2023: The Best Webinar Platform?
01 Jan 2023
One aspect we truly appreciate about Demio is its exceptional user-friendliness. While other webinar platforms can be complex, Demio allows you to set up recurring events in mere minutes effortlessly. Including private chat boxes and public ones in webinar rooms is a fantastic feature, enabling direct communication with specific users when necessary. Moreover, with all videos in HD, Demio ensures superb quality for your presentations and meetings.
Demio Review 2023: Is It Worth The Hype?
06 Mar 2023
Overall, Demio should be your primary choice for hosting live online events or streaming pre-recorded sessions. The setup process is simple, and participants can join webinars without any difficulties. Its cloud-based feature adds convenience and reduces clutter. Regarding customer support, Demio performs admirably, promptly responding to any questions you may have. Additionally, videos are typically clear and free from any distortions.
Demio Review: Meet the Latest in Browser-Based Webinar Software
13 Jun 2022
If you are searching for a platform for developing captivating webinars, consider Demio an excellent option. With its user-friendly interface and distinctive features that distinguish it from other competitors, it truly stands out. Demio's compatibility with any browser is a significant advantage, even among other browser-based video tools. Currently, Demio is entirely dedicated to webinars and has established itself as a market leader, which is a testament to its effectiveness.
Other Tools Like
Demio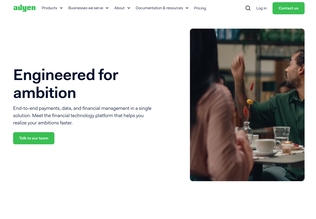 Adyen
adyen.com
Paid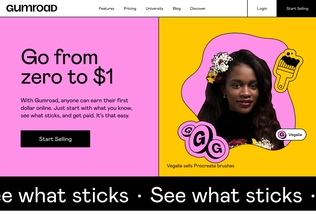 Gumroad
gumroad.com
Paid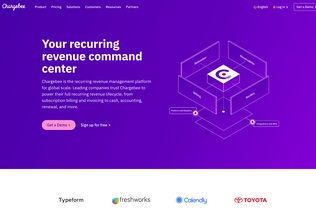 Chargebee
chargebee.com
Trial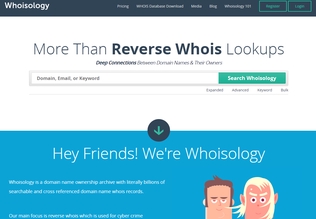 Whoisology
whoisology.com
Trial
Comments