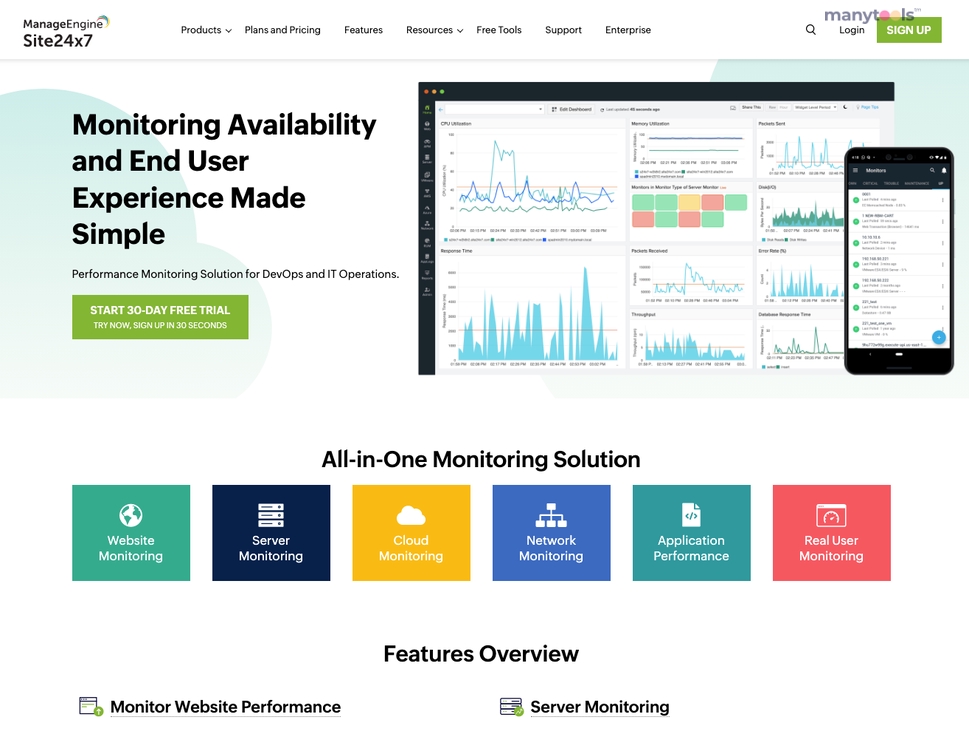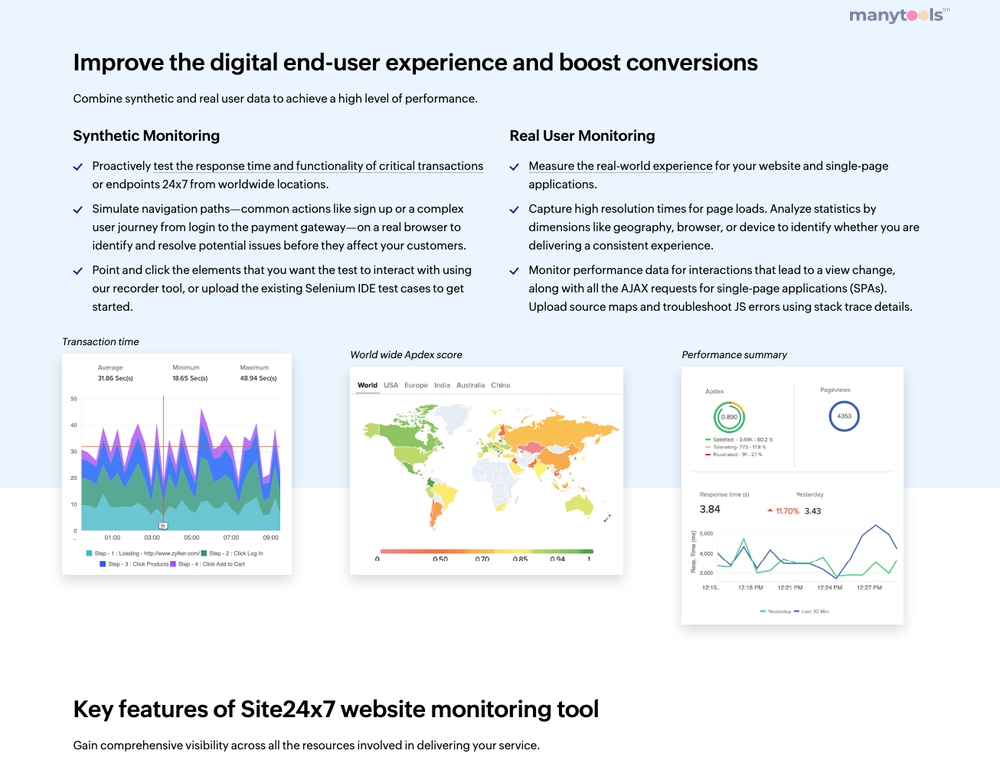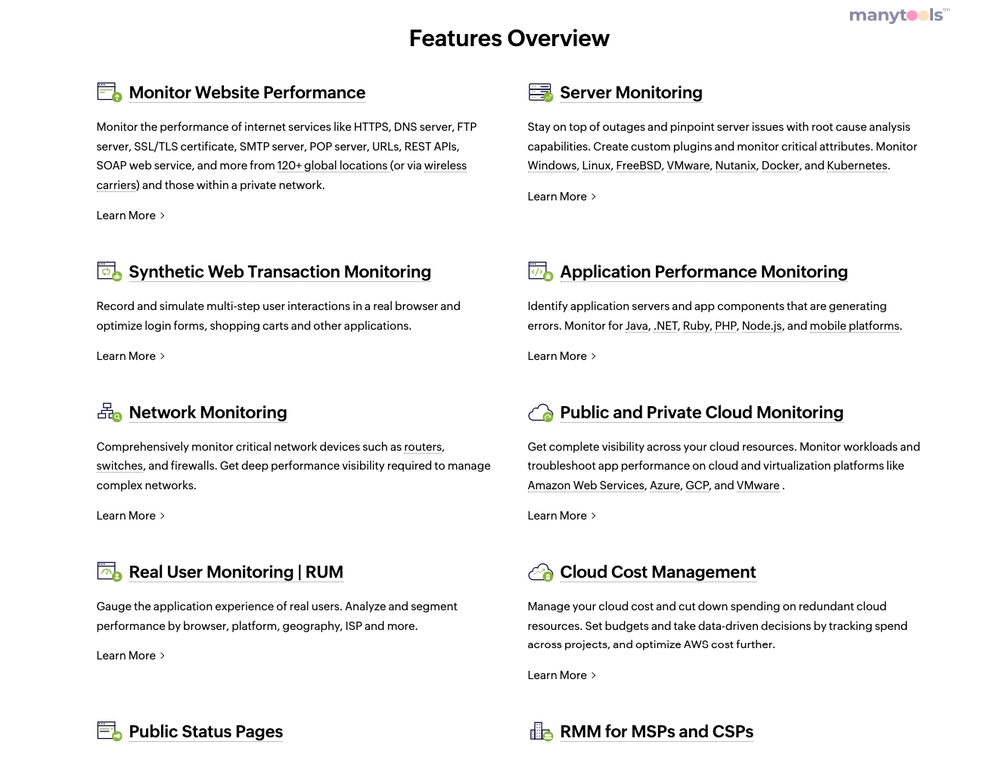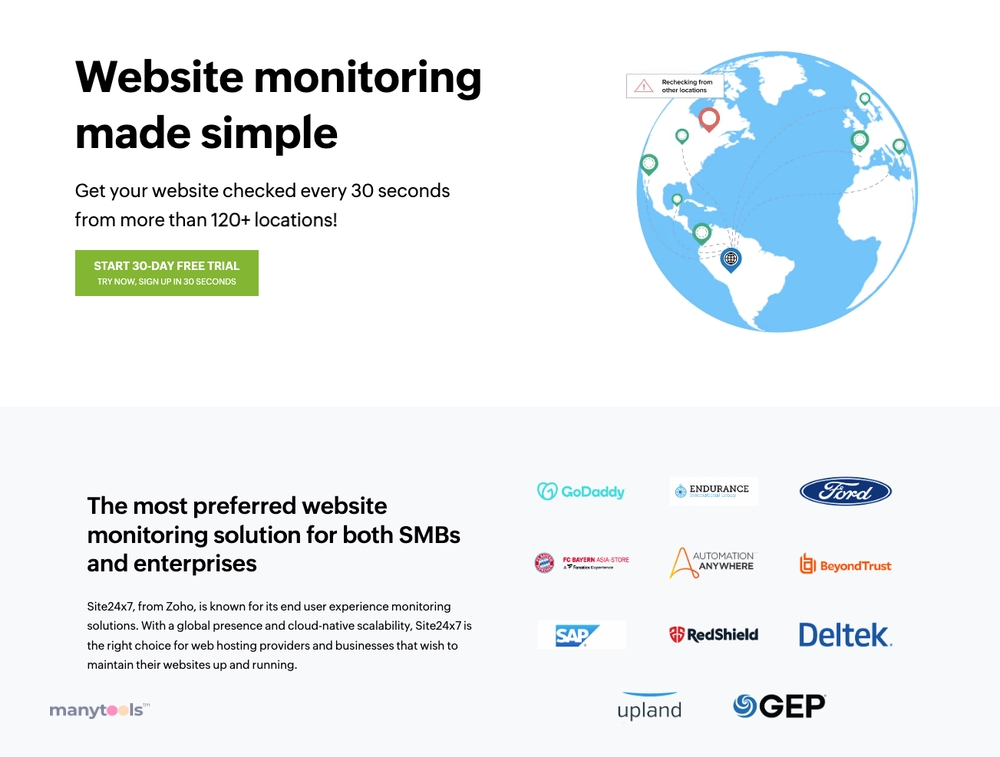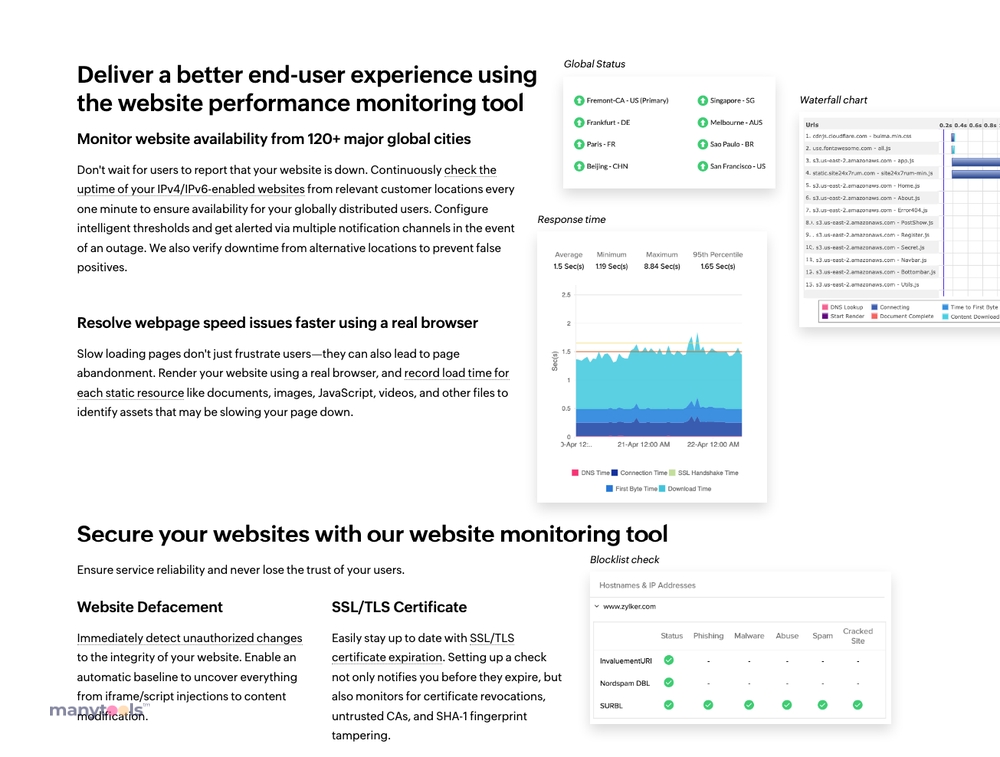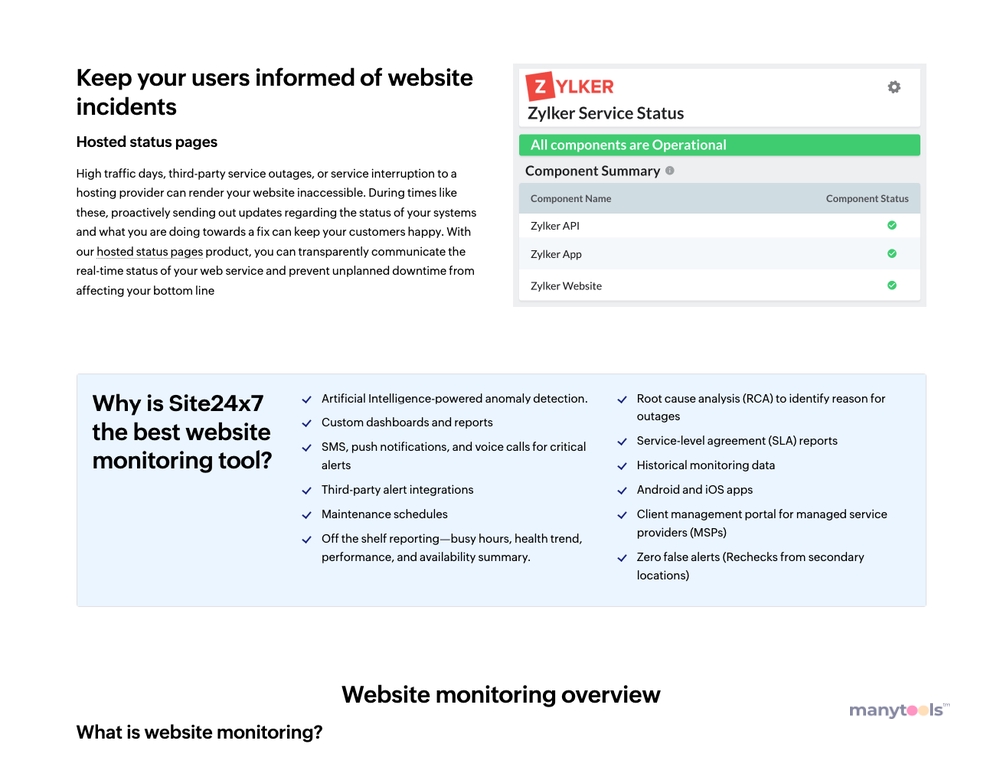 Site24x7 is a digital powerhouse offering both free and paid services designed to monitor your entire IT environment. This tool is tailored to keep a vigilant eye on the health and performance of your websites, servers, networks, applications, and cloud platforms. But what truly sets it apart?
Reliable Performance Monitoring
Site24x7 is designed to be your digital watchdog, tirelessly monitoring the performance of your online assets. The tool provides real-time insights into the health of your websites and servers, ensuring that they are up and running optimally. Any downtime or issue is instantly flagged, enabling you to take swift corrective action.
Instant Alerts for Optimum Responsiveness
Site24x7 understands the high stakes of the digital world. That's why it's equipped with an instant alert system. Whenever there's a hiccup in your IT environment, you're informed immediately. This quick notification system allows for rapid response, minimizing potential damage or disruption.
User Experience Simplified
The tool goes above and beyond just monitoring. Site24x7 is engineered to make monitoring user experience a breeze. With a simple, intuitive interface, using the tool becomes second nature, reducing the learning curve often associated with such complex software.
Comprehensive IT Infrastructure Coverage
Site24x7 doesn't discriminate when it comes to IT environments. Whether you're looking to monitor a website, server, network, application, or cloud platform, Site24x7 has got you covered. This tool provides a holistic view of your IT infrastructure, making it easier to manage and maintain.
Sign Up, Suit Up, Show Up
Getting started with Site24x7 is as easy as 1-2-3. All you have to do is sign up and you're good to go. Once onboard, you'll be able to leverage the tool's features to keep your IT environment in the best shape possible.
The Verdict
Site24x7 is a robust, reliable, and user-friendly tool that offers comprehensive monitoring services for your IT environment. Its real-time performance tracking and instant alert system make it a must-have for any digital professional seeking to maintain an optimal online presence. In the high-stakes world of the internet, Site24x7 is your trusted partner, ensuring your digital assets are always at their best.
Other Tools Like
Site24x7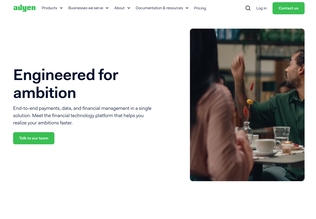 Adyen
adyen.com
Paid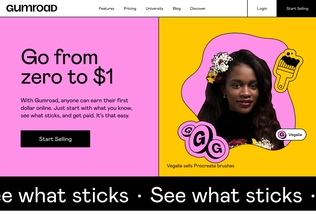 Gumroad
gumroad.com
Paid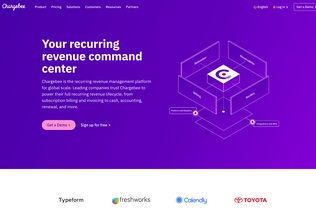 Chargebee
chargebee.com
Trial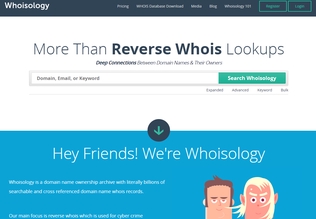 Whoisology
whoisology.com
Trial
Comments