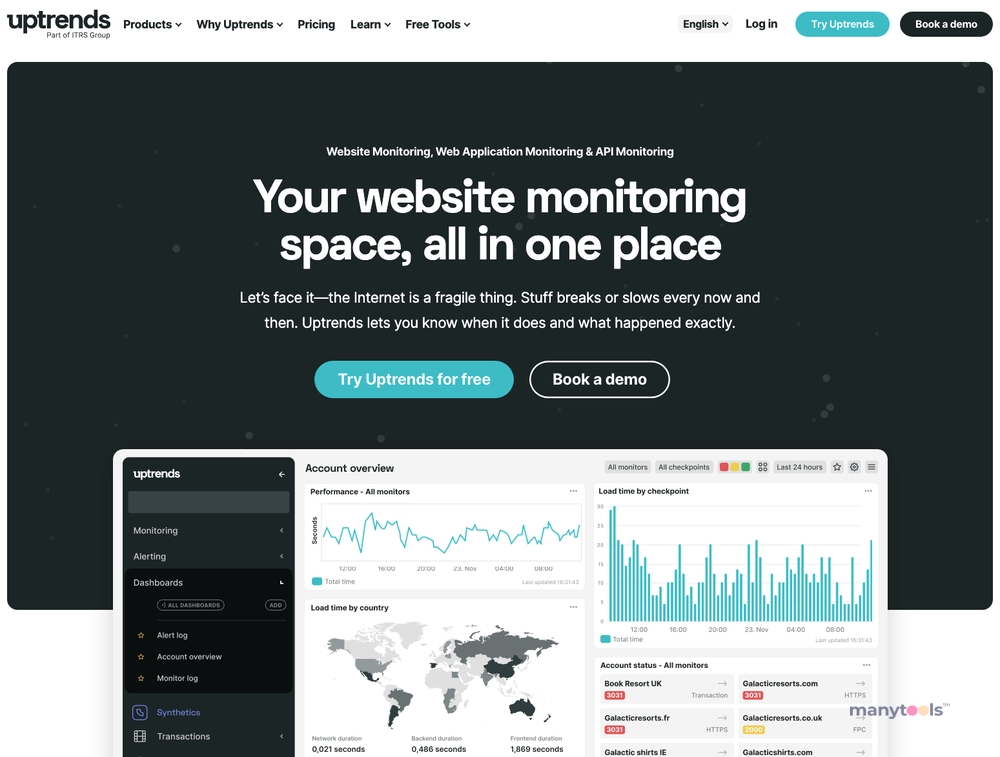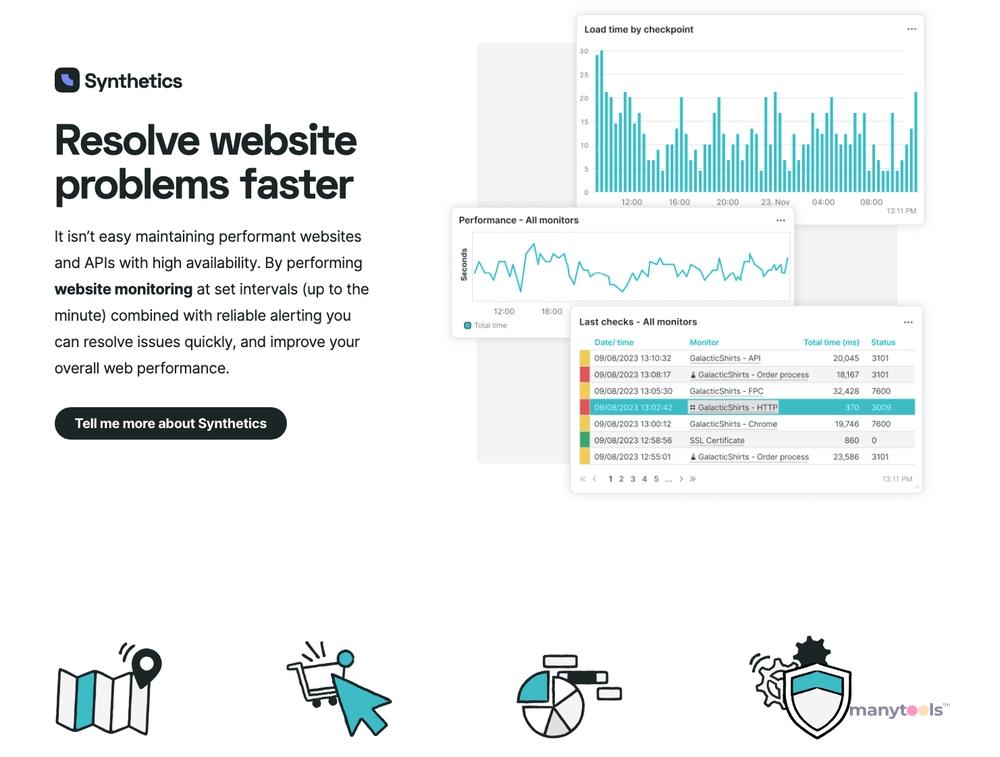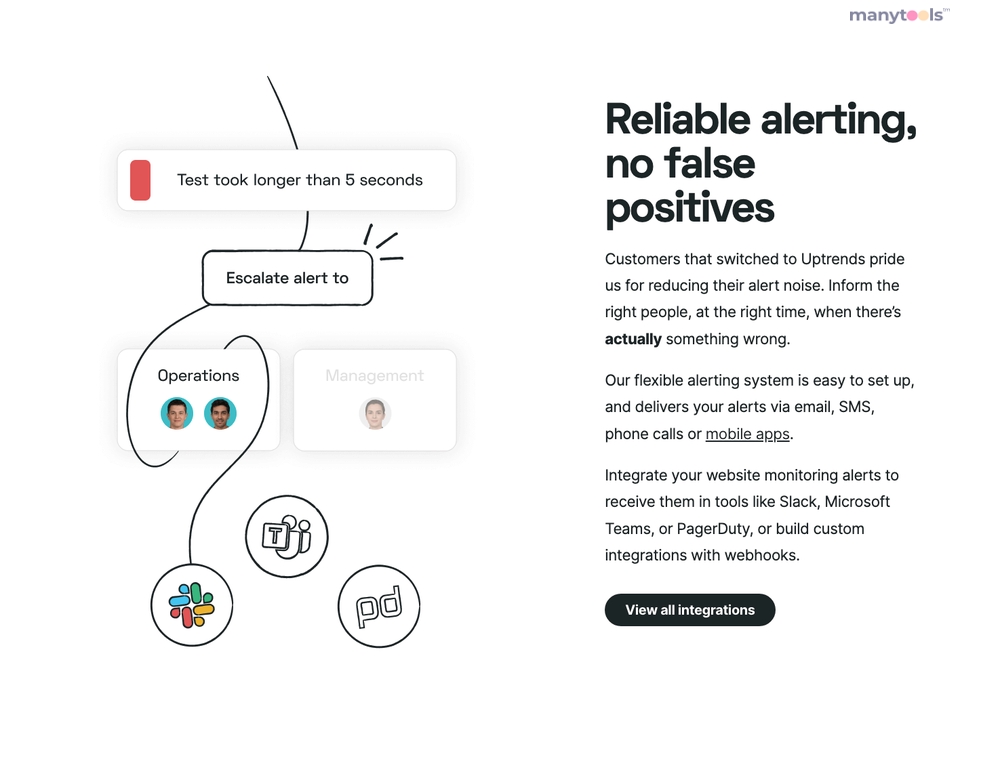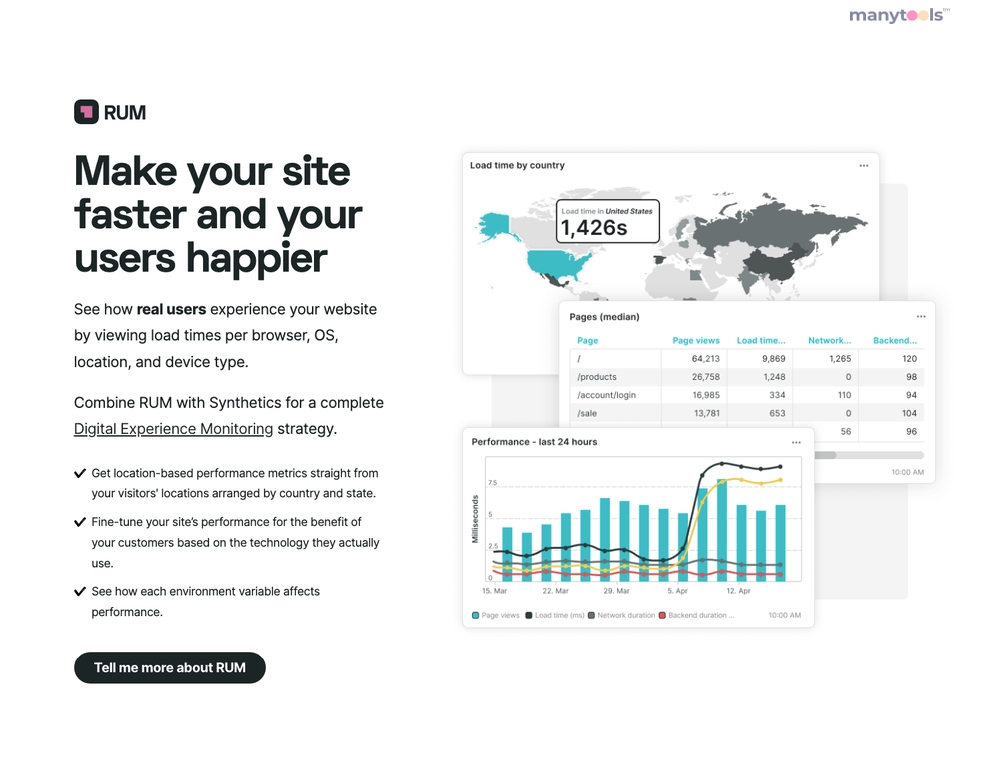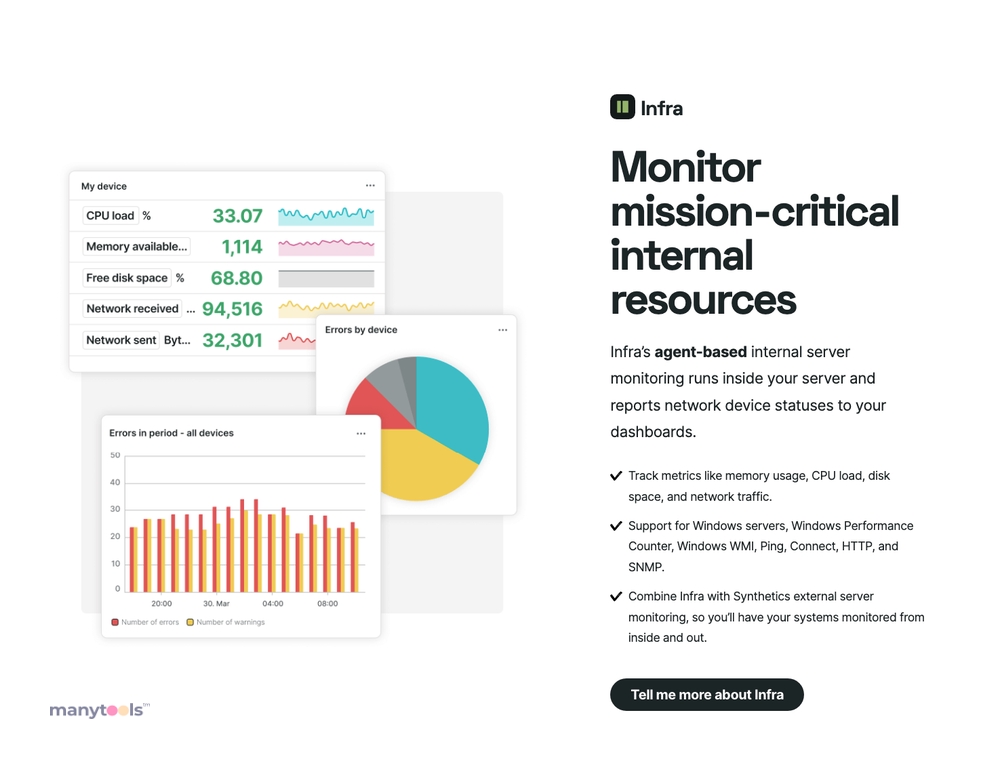 Discover the Power of Uptrends
Uptrends is a remarkable tool that serves as an all-in-one solution for your website monitoring needs. It offers an array of services including website monitoring, web application monitoring, and API monitoring, all designed to ensure your digital platform runs smoothly, efficiently, and effectively.
The Heart of Uptrends: Website Monitoring
This tool is a powerhouse when it comes to website monitoring. Uptrends doesn't just watch over your site, it provides a comprehensive analysis of your website's uptime. Whether paid or free, the service monitors your website from over 200 locations worldwide, ensuring optimal performance at all times.
Web Application Monitoring: Beyond the Basics
Uptrends is not just about website monitoring. It also offers web application monitoring to ensure that your online applications are functioning at their peak. This feature is designed to optimize your online applications, guaranteeing the best user experience for your visitors.
API Monitoring: Keeping Your Connections Secure
API monitoring is another key feature of Uptrends. It ensures that all your APIs are working properly, providing a seamless connection between your website and third-party services. It's about making sure your digital ecosystem remains intact and runs without a hitch.
Optimized Performance: The Uptrends Promise
The goal of Uptrends is simple: optimized performance. It's about making sure your website is always at its best. It's not just about monitoring, it's about delivering actionable insights that can help you enhance your site's performance.
The Uptrends Advantage: More Than Just Monitoring
What sets Uptrends apart is the depth and breadth of its services. Unlike other tools, it doesn't just monitor your website. It provides a complete suite of tools that ensure your digital platform is always up, running, and performing at its best.
Final Thoughts
Uptrends is a comprehensive tool that offers a wide range of services designed to optimize your website's performance. From website monitoring to web application and API monitoring, it provides everything you need to ensure smooth operations. It's your ally in delivering the best user experience, making it an essential tool for developers, designers, SEO specialists, webmasters, affiliate marketers, growth hackers, data analysts, and content creators alike.
Other Tools Like
UpTrends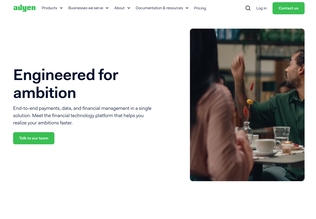 Adyen
adyen.com
Paid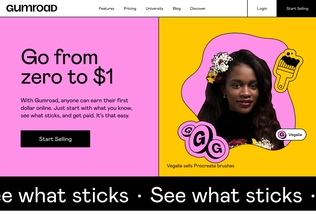 Gumroad
gumroad.com
Paid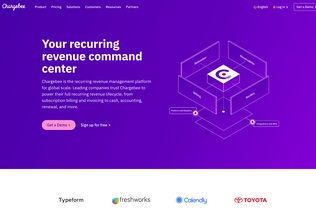 Chargebee
chargebee.com
Trial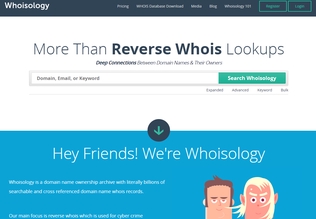 Whoisology
whoisology.com
Trial
Comments