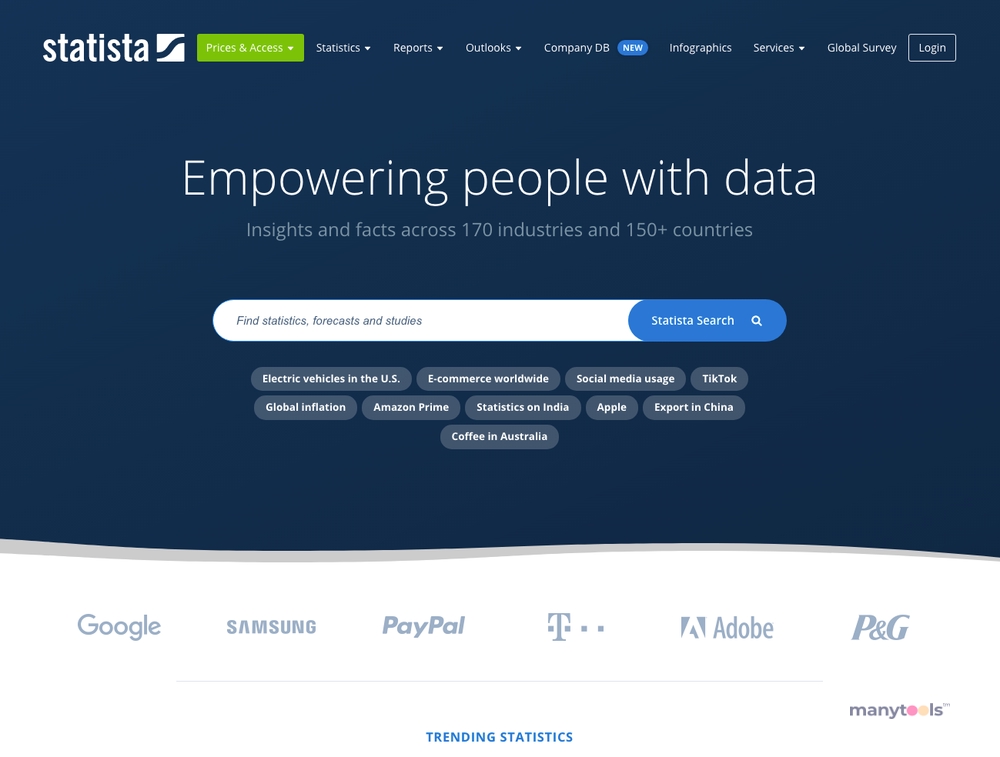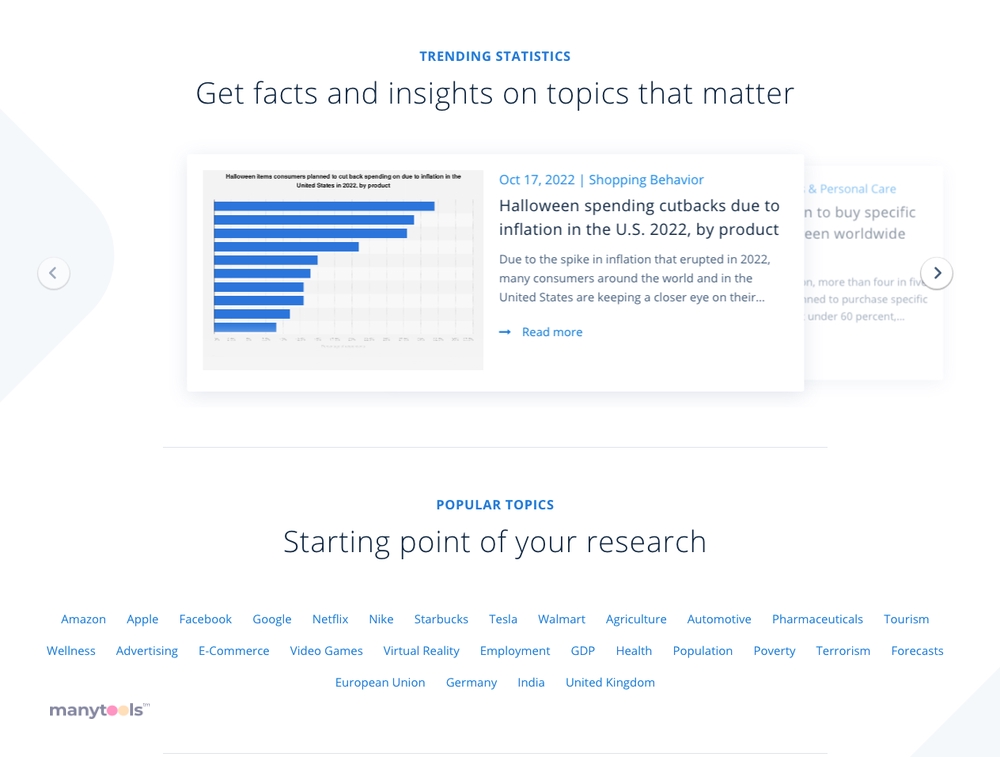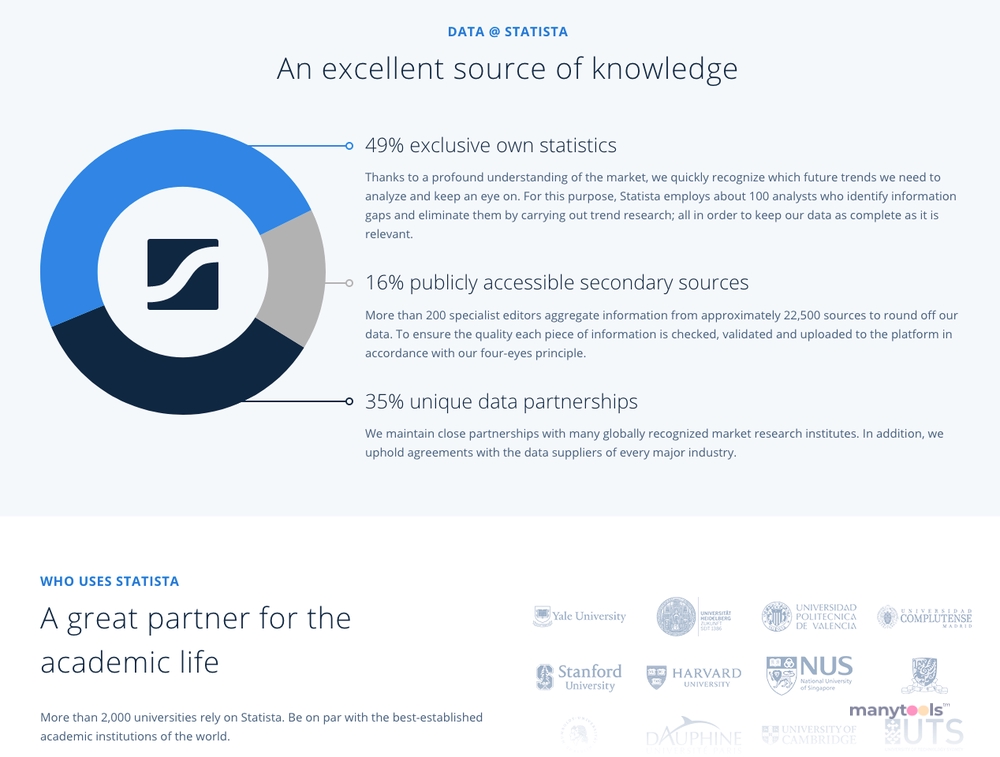 Unveiling the Power of Data with Statista
Embarking on a journey of data discovery? Ground your research in the solid foundation provided by Statista. This tool is not just another data portal, but a comprehensive database that offers valuable insights into various industries, consumer behaviors, and market trends.
Reliable Source of Market Research
Statista is a treasure trove of information for professionals in need of reliable and up-to-date market data. It boasts an impressive array of statistics from over 22,500 sources, covering a vast range of topics. Whether you're a marketer, data analyst, or a student, this powerful tool equips you with actionable data to fuel your research and decision-making processes.
Empowering Through Data
Statista puts power in the hands of users through its expansive data offering. It goes beyond being a mere statistics portal, embodying its mantra of "empowering people with data". This is more than a slogan, it's a testament to the transformative power of data in today's information-driven world.
Easy Access to Consumer Survey Results
One key feature of Statista is its access to consumer survey results. This is invaluable for marketers, growth hackers, and content creators aiming to understand their target audience better. This data can be used to craft effective marketing strategies, create engaging content, and drive sales.
Industry Studies at Your Fingertips
The portal also provides extensive industry studies, giving users a bird's eye view of various market landscapes. This data can be instrumental in strategic planning, competitive analysis, and trend forecasting, making it a go-to resource for business strategists and entrepreneurs.
Navigable Interface
Despite its vast data offering, Statista's interface is easy to navigate. Users can easily find the information they need, thanks to a well-organized category system. This makes the tool user-friendly, ensuring a smooth and efficient research experience.
The Final Word
Statista is a robust and reliable tool that converts raw data into valuable insights. Its comprehensive database, ease of use, and commitment to empowering users through data make it a must-have tool for professionals in the digital era. Dive into the world of Statista and uncover the power of data at your fingertips.
Other Tools Like
Statista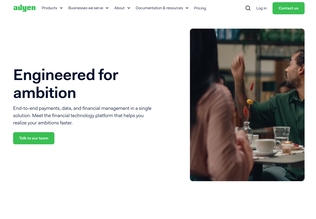 Adyen
adyen.com
Paid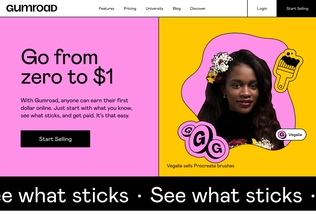 Gumroad
gumroad.com
Paid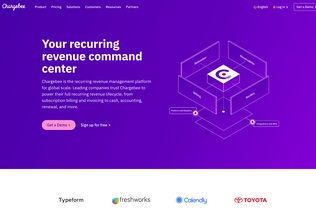 Chargebee
chargebee.com
Trial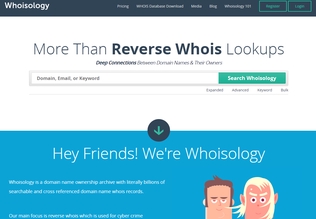 Whoisology
whoisology.com
Trial
Comments