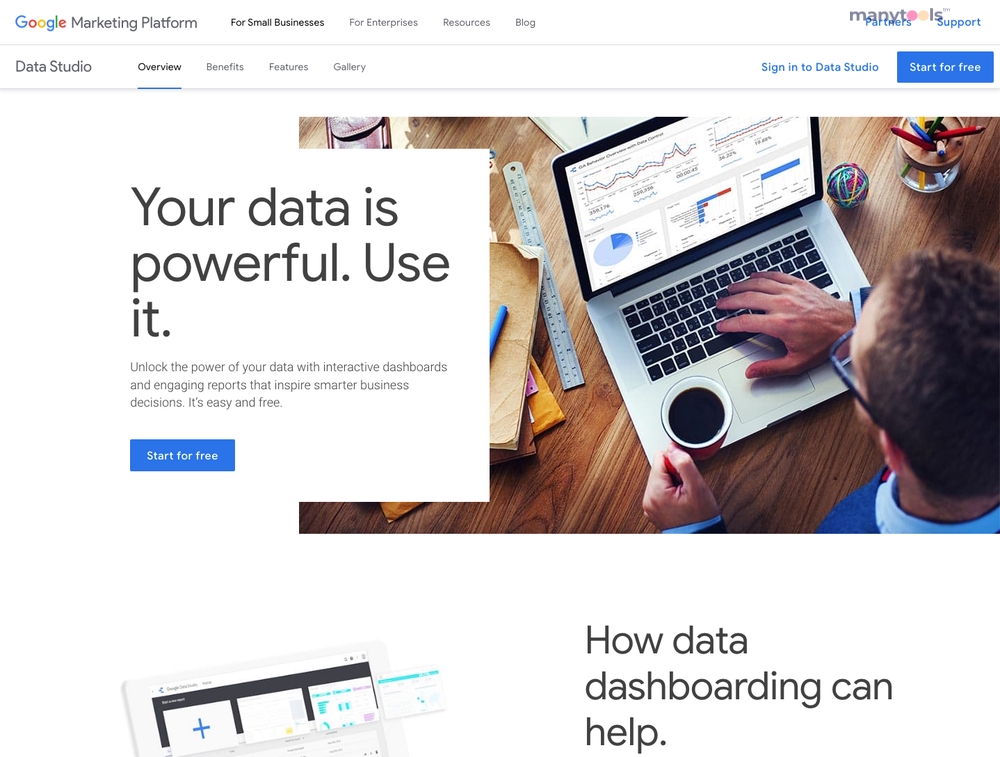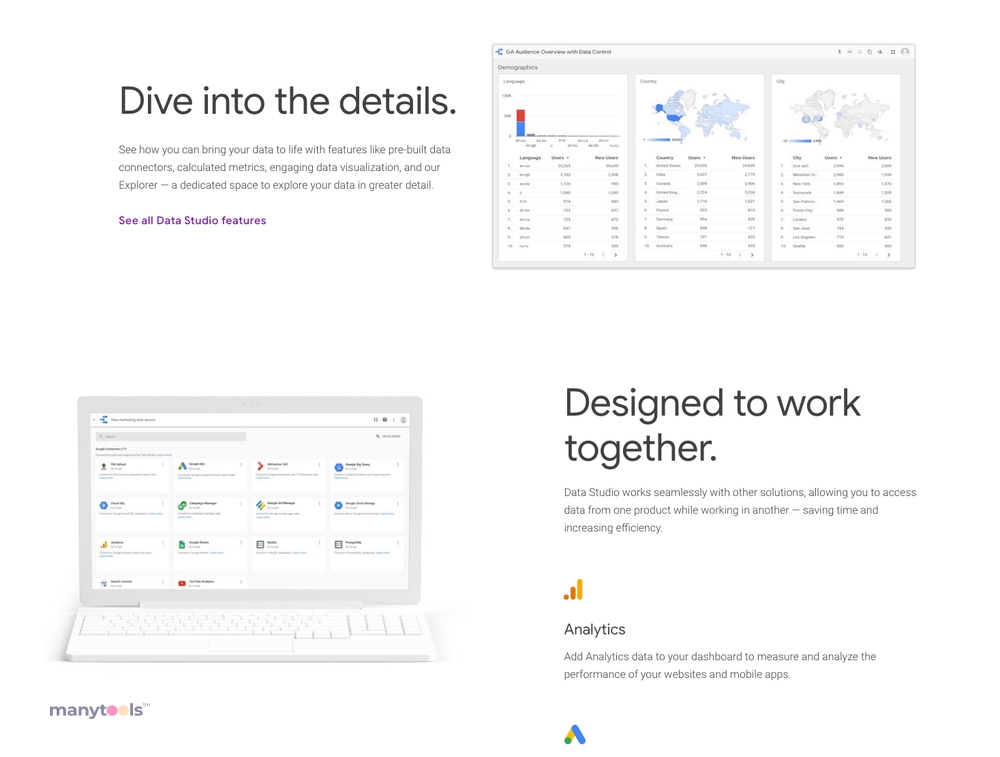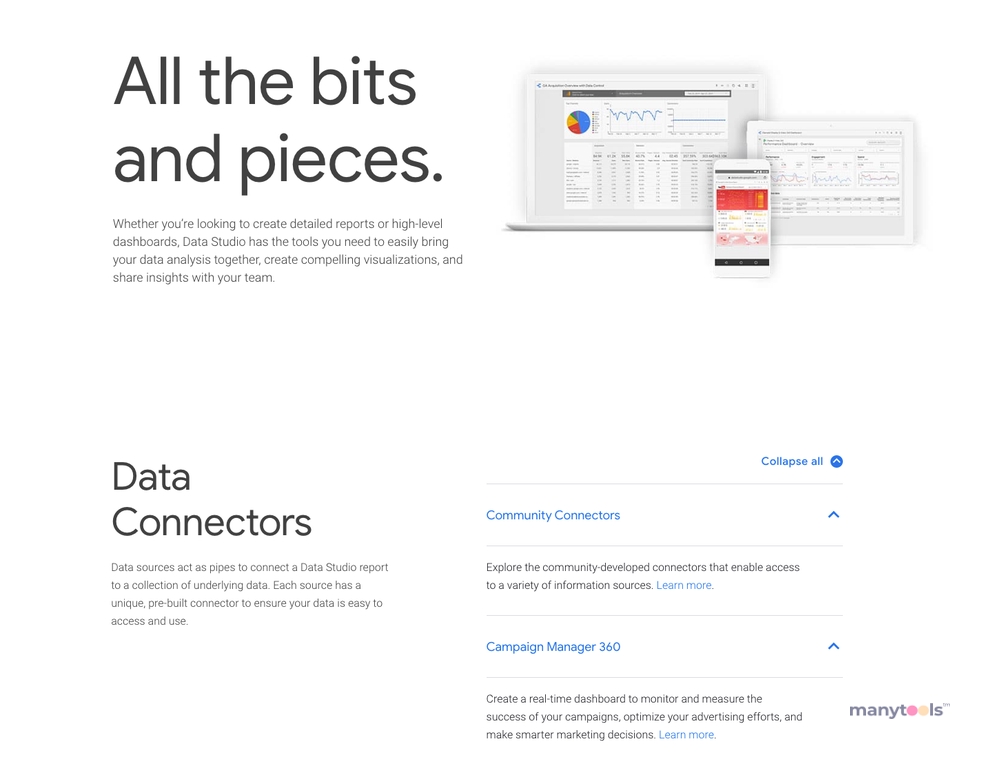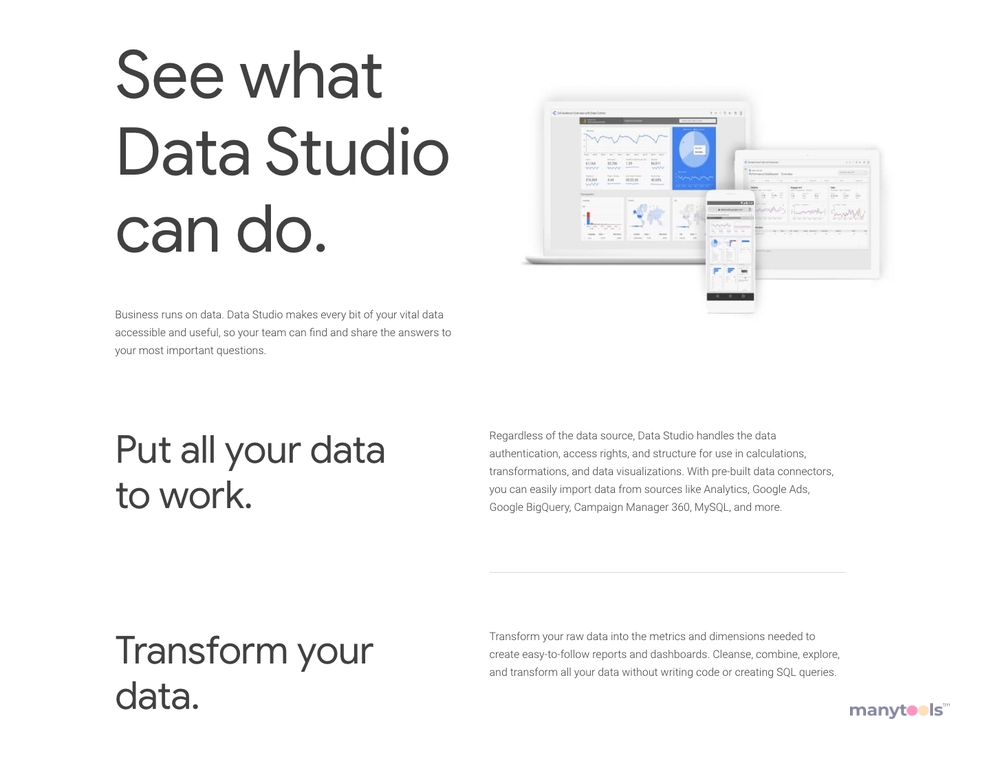 A Revolutionary Tool for Data Visualization
Harnessing the power of data is no longer a choice but a necessity in the digital world. This is where Looker Studio, a fantastic product from Google Cloud, comes into the picture. It's a powerful tool that can turn your raw data into fully customizable informative reports and dashboards.
Impeccable Data Visualization Capabilities
One of the key strengths of Looker Studio is its data visualization capabilities. It allows you to create stunning data visualizations that are not just appealing but also easy to comprehend. With this tool, you can present your data in a way that tells a story, making it engaging and meaningful for your audience.
Versatile and Customizable
Looker Studio is not just versatile but also highly customizable. It can handle data from a variety of sources. Whether it's a simple spreadsheet or a complex database, Looker Studio can easily manage and process it. The customization options are endless, allowing you to create dashboards and reports that align with your specific requirements.
User-Friendly Interface
Despite its advanced features, Looker Studio boasts a user-friendly interface. Even with minimal technical knowledge, you can easily navigate through the tool, create reports, and share them with your team. It's designed with convenience in mind, making data analytics accessible to everyone.
Collaboration and Sharing Features
Looker Studio makes data sharing and collaboration a breeze. With a few clicks, you can share your reports and dashboards with your team members, regardless of where they are. It fosters a collaborative environment, enabling your team to make data-driven decisions collectively.
Reliable and Secure
Being a Google Cloud product, Looker Studio ensures top-notch security for your data. It adheres to Google's stringent security protocols, ensuring your data is safe and secure. Plus, it provides reliable performance, so you can focus on deriving insights from your data without worrying about downtime or glitches.
Final Thoughts
In conclusion, Looker Studio is an exceptional tool for anyone who wants to leverage the power of data visualization. It's versatile, user-friendly, and secure, making it a perfect choice for businesses of all sizes. Whether you're an SEO guru, a webmaster, or a data analyst, Looker Studio can surely take your data visualization game to the next level. Start exploring its features today and unlock the true potential of your data.
Google Data Studio 2023 Full Review: Everything You Need to Know
20 Jul 2022
To sum up, Looker Studio is a complimentary solution that aids marketing agencies in transforming data into user-friendly, informative, and personalized reports for client distribution. Offered by Google, Looker Studio is a cloud-based platform that operates alongside Google Analytics, Google Ads, Excel, Google Sheets, and BigQuery. As a cloud-powered BI tool for data reporting, Looker Studio allows marketers to process vast amounts of intricate data from various sources and applications, generating visually tailored reports and dashboards with ease.
Pros and Cons of Google Data Studio (Straight Talk Review)
28 Jun 2022
Google Data Studio, a free data visualization tool offered by Google, was formerly part of the Google Analytics 360 suite but now operates as a standalone product, granting users unlimited access to its services. As with most Google Stable tools, Google Data Studio is user-friendly and facilitates collaboration among diverse teams. Utilizing GDS enables the transformation of raw data into valuable insights for strategic decision-making.
Other Tools Like
Google Data Studio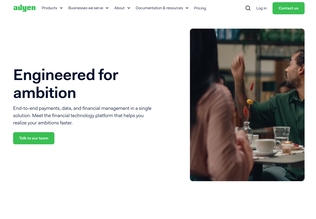 Adyen
adyen.com
Paid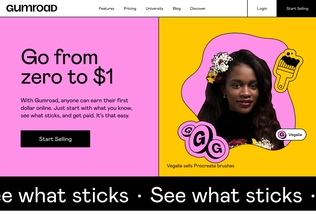 Gumroad
gumroad.com
Paid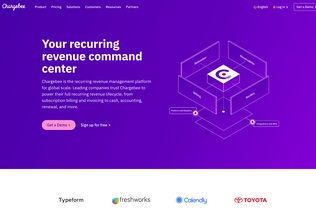 Chargebee
chargebee.com
Trial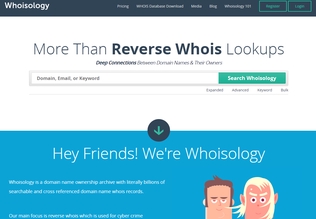 Whoisology
whoisology.com
Trial
Comments