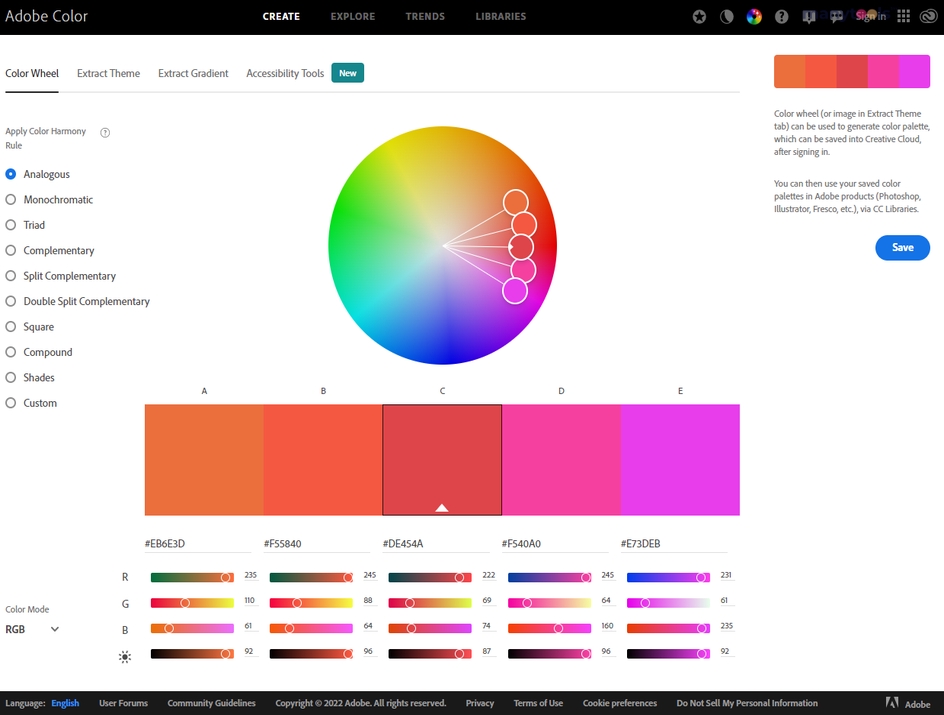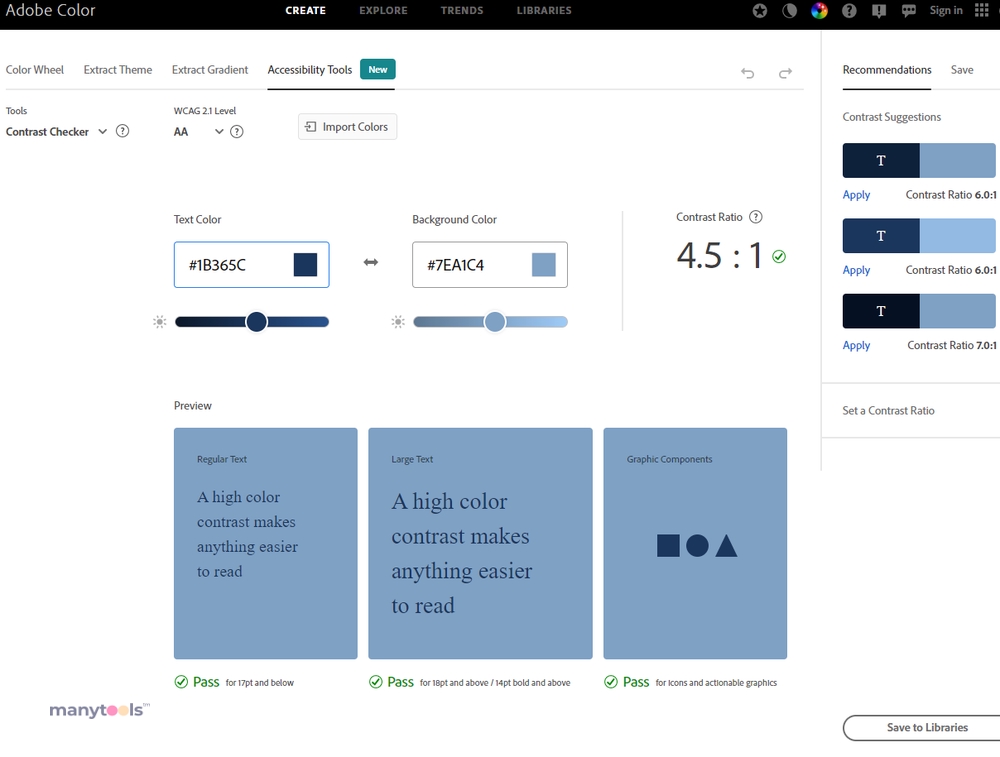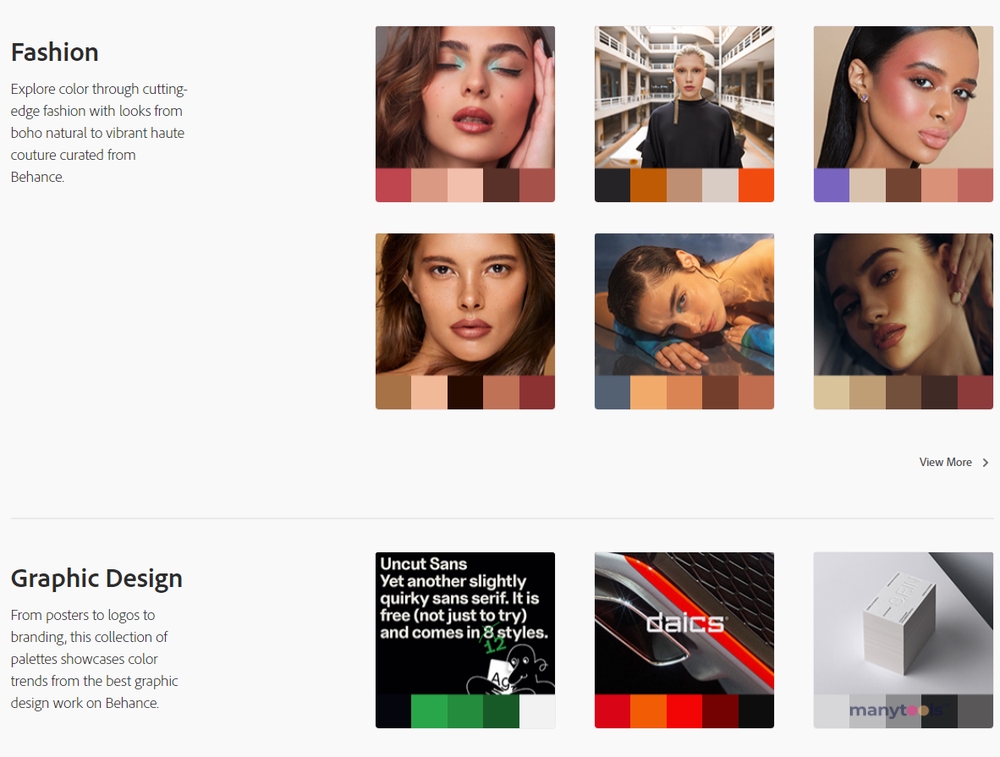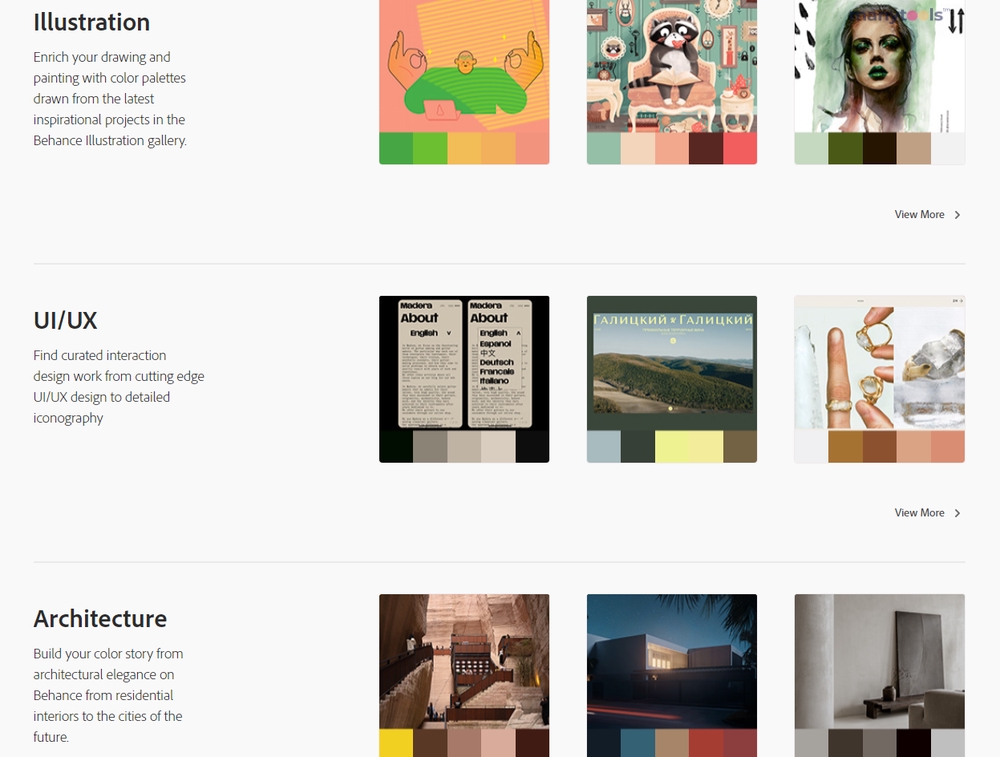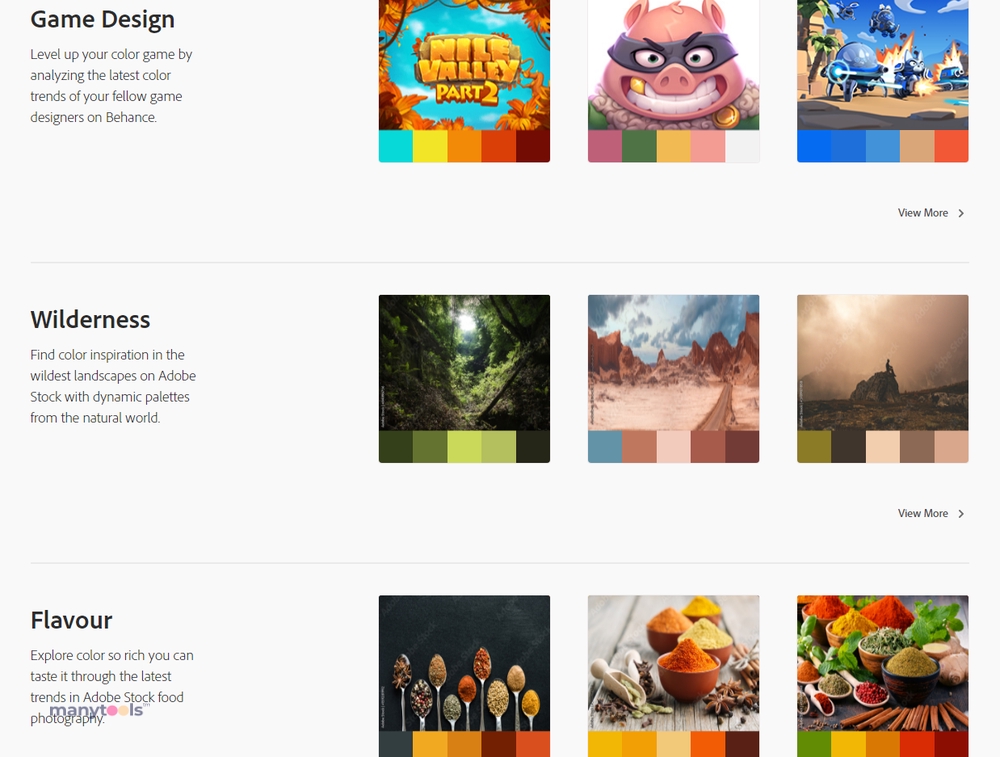 The Ultimate Digital Color Scheme Tool
Adobe's Color Wheel, hosted on color.adobe.com, is a sophisticated tool designed for digital professionals. Whether you're a designer, developer, or content creator, these resources can streamline your workflow and enhance your creativity.
Intuitive and User-Friendly Interface
The Adobe Color Wheel stands out for its uncomplicated, user-friendly interface. It allows users to effortlessly create, save, and export color palettes. Whether you're an experienced designer or just starting, this tool makes color scheme creation a breeze.
Rich Functionality and Features
This tool offers a plethora of features that cater to even the most demanding digital professionals. From color harmony rules to color sliders and color wheel adjustments, Adobe's Color Wheel provides a comprehensive toolset for creating stunning color combinations.
Color Accessibility Feature
An incredible feature of Adobe's Color Wheel is its color accessibility option. This feature lets users check the accessibility of color combinations to ensure they are suitable for people with different types of color blindness - a key aspect of inclusive design.
Interactive Learning Experience
For those who wish to expand their color theory knowledge, Adobe's Color Wheel provides an interactive learning experience. It educates users about color relationships, color harmony, and more, making it a valuable resource for learning and creativity.
Create and Share with Ease
Adobe's Color Wheel allows users to share their custom color schemes with others. This stands as a great feature for collaborative projects, allowing teams to maintain a consistent color palette across their designs.
Seamless Integration with Adobe Suite
For Adobe Suite users, this tool offers seamless integration. You can easily export your palettes to Adobe Photoshop, Illustrator, or other Adobe software, making it an essential tool for Adobe-centric workflows.
In conclusion, Adobe's Color Wheel is a robust, user-friendly tool that offers a wide array of features for digital professionals. It simplifies the process of creating and managing color schemes, making it an integral part of any design toolkit. Whether you're a seasoned designer or a newbie, this tool can help elevate your design projects to new heights.
Although Adobe Color CC typically captures an object's precise color, it also enables you to import the color into an interactive color wheel for further editing and refinement to create your desired color theme. You can share, tag, and comment on colors through email, Facebook, and Twitter, as well as with other Adobe Color CC users. Adobe Color CC is a straightforward yet sophisticated tool, making it an essential iOS app for illustrators and designers. The ability to extract a color from the real world, digitize it, and then modify it as needed is an incredibly handy feature.
Other Tools Like
AdobeCC Color Wheel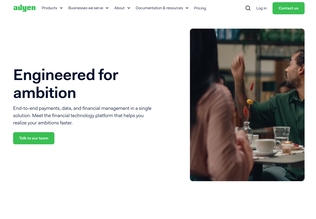 Adyen
adyen.com
Paid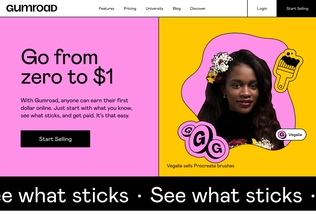 Gumroad
gumroad.com
Paid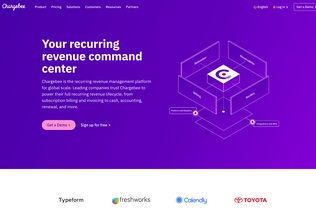 Chargebee
chargebee.com
Trial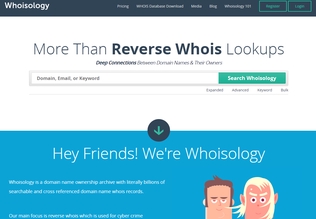 Whoisology
whoisology.com
Trial
Comments