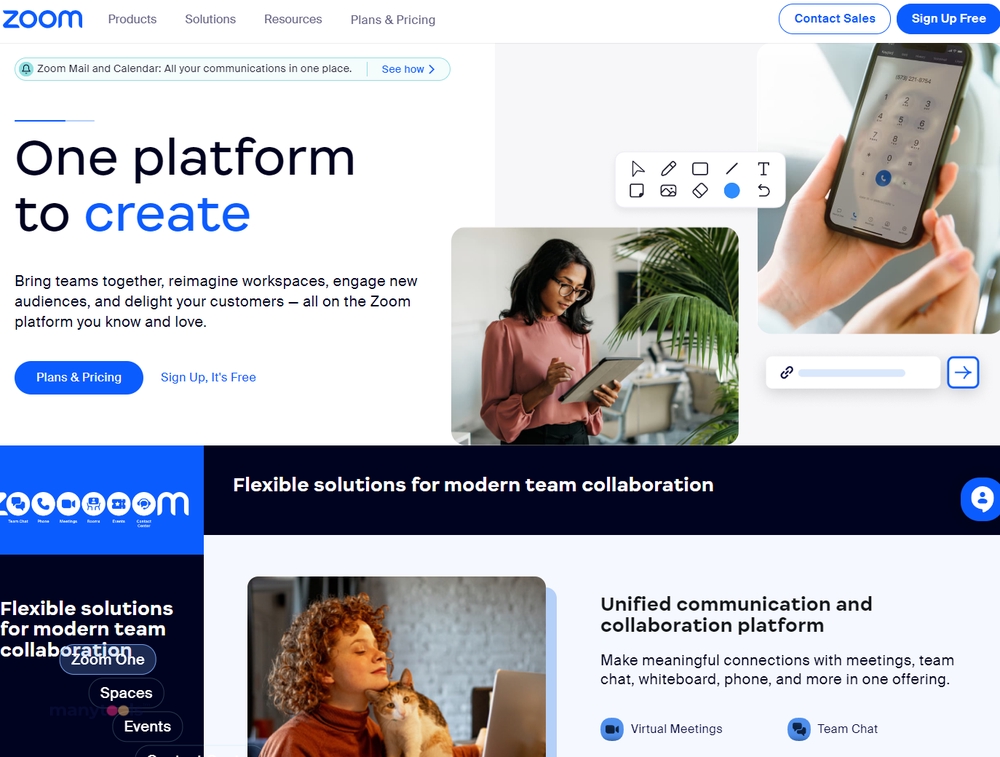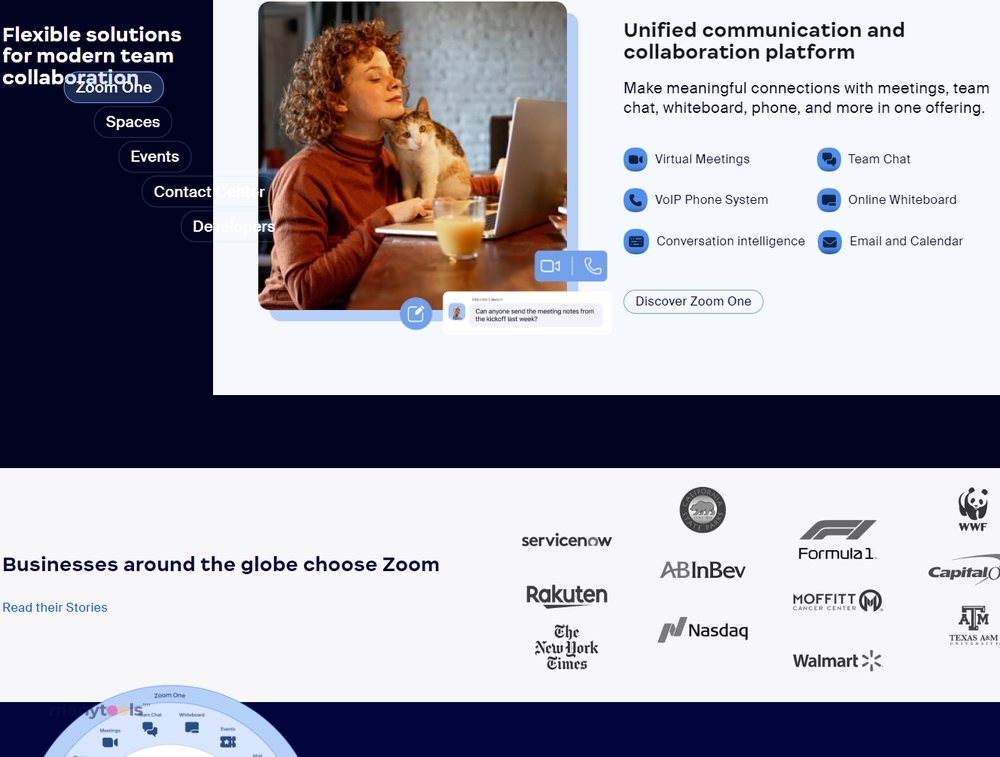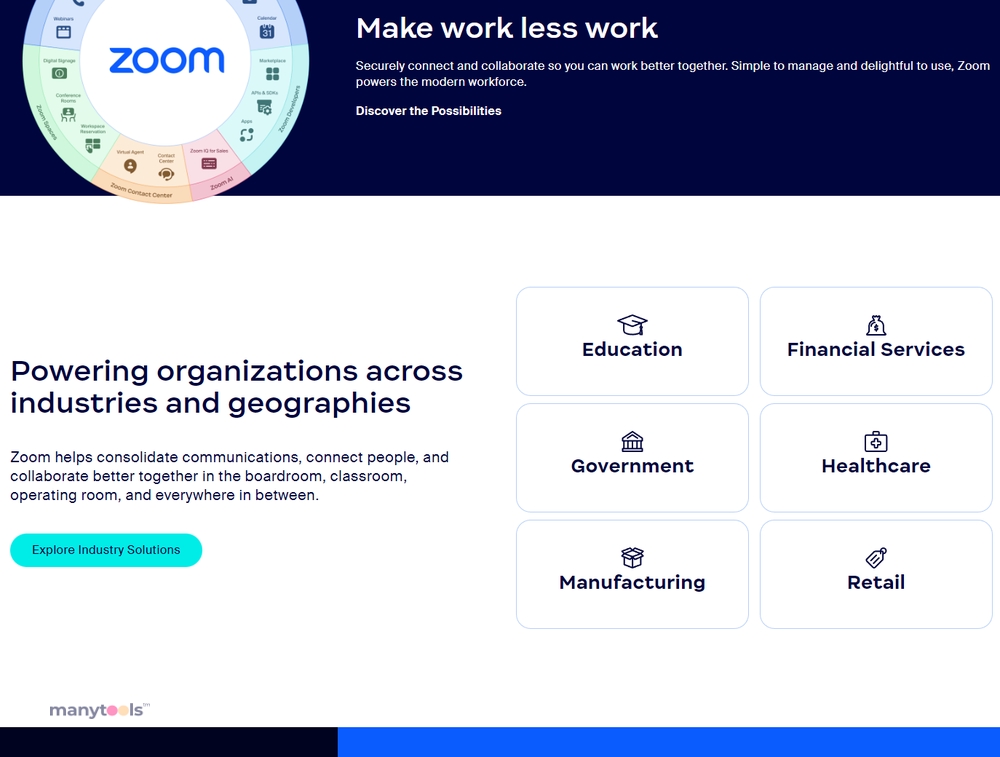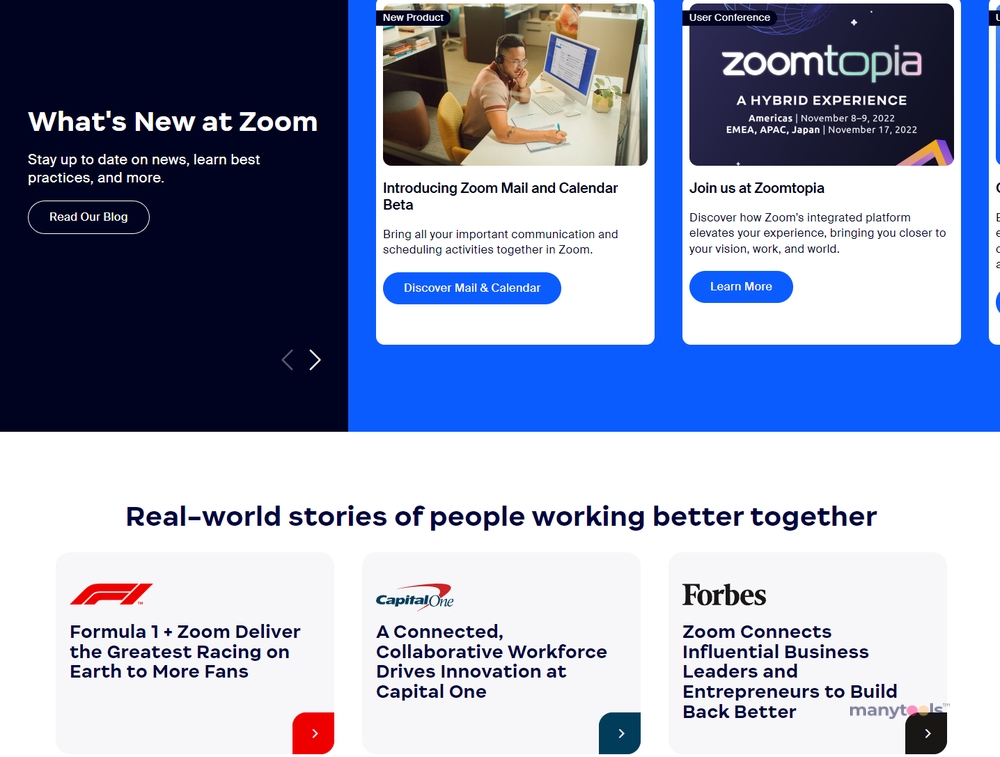 Zoom: Your Ultimate Collaboration Platform
Zoom is not just another collaboration tool. It's an all-encompassing platform that aims to streamline your workflows, keeping you connected and productive no matter where you are. With a wide array of features, it's the perfect solution for digital professionals across all fields.
Connectivity Redefined
Zoom redefines the way we connect by providing an extensive range of trusted communication tools. From video meetings to team chats, Zoom ensures you're always in touch with your teammates. The platform's VoIP phone feature eliminates geographical constraints, allowing you to reach out to your colleagues, regardless of their location.
Webinars and Events Made Easy
Organizing webinars and events has never been easier. With Zoom's dedicated features, you can host webinars that engage and inform your audience. The platform also enables you to organize virtual events, ensuring your reach is not limited by physical boundaries.
Interactive Whiteboard for Team Collaboration
Zoom's interactive whiteboard feature stands out. This tool lets you visualize your ideas, making brainstorming sessions more productive. It's like having a traditional whiteboard but with the added benefit of sharing it with your remote team members in real-time.
Streamlined Contact Center
Zoom's contact center is designed to enhance customer service. With this tool, you can manage customer interactions effectively, ensuring all inquiries and concerns are promptly addressed. This helps in building stronger relationships with your customers and improving overall customer satisfaction.
Scalable and User-Friendly
One of the factors that sets Zoom apart from its competitors is its scalability. Whether you're a small team or a large enterprise, Zoom can cater to your needs. Its user-friendly interface ensures that anyone, regardless of technical expertise, can use the platform with ease.
A Reliable Tool for All
Zoom is a reliable platform that has proven its worth in the digital world. It's a trusted tool that helps businesses and individuals stay connected, collaborate effectively, and enhance productivity. With Zoom, you can modernize your workflows and achieve better results.
So whether you're a developer, designer, SEO guru, webmaster, affiliate marketer, growth hacker, data analyst, or content creator, Zoom has something to offer you. It's time to take your collaboration efforts to the next level with Zoom.
Zoom Review 2023: Features, Pricing & More
Zoom offers affordable pricing for its services, and even provides complimentary web conferencing tools for those not wishing to spend money. This makes it suitable for both small and large businesses. However, if you manage a sizable company and are not fond of obligatory contracts, or require an upgrade for dependable technical support, Zoom may not be the perfect choice for your needs.
Zoom Meetings is known for its exceptional performance and an attractive free plan. The paid plans are not only reasonably priced but also come packed with numerous extra features.
Zoom Video Conferencing App Review 2022
Zoom's meeting capacity limits surpass those of any other video conferencing app, offering features that are equally good or even better. While Zoom is evidently committed to enhancing its security, its prominent position makes one question whether it will consistently be the target of cyber disruptors.
Other Tools Like
Zoom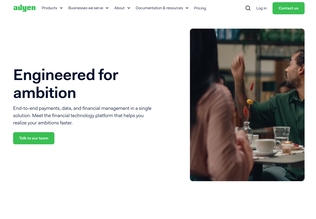 Adyen
adyen.com
Paid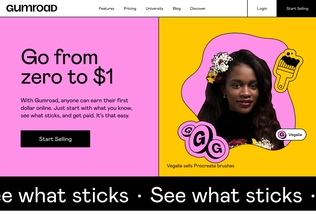 Gumroad
gumroad.com
Paid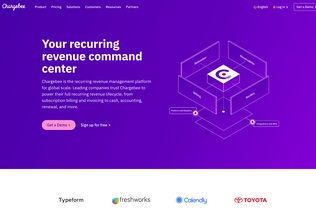 Chargebee
chargebee.com
Trial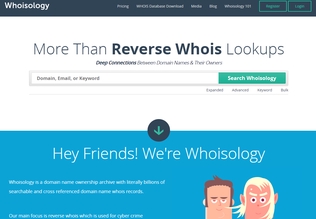 Whoisology
whoisology.com
Trial
Comments