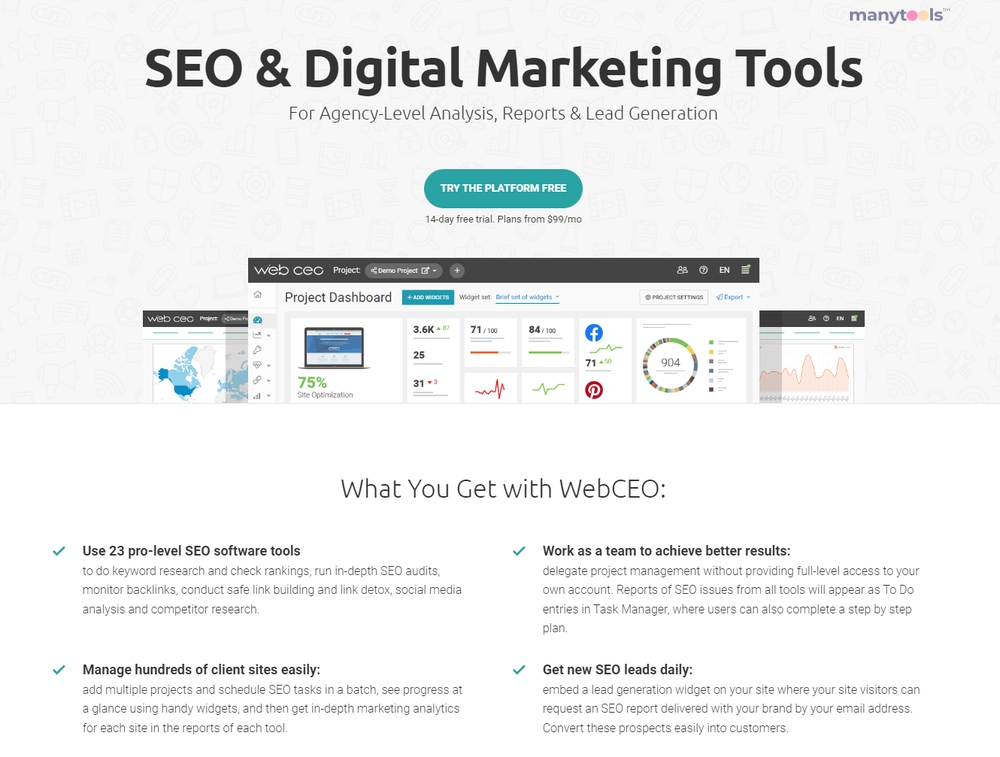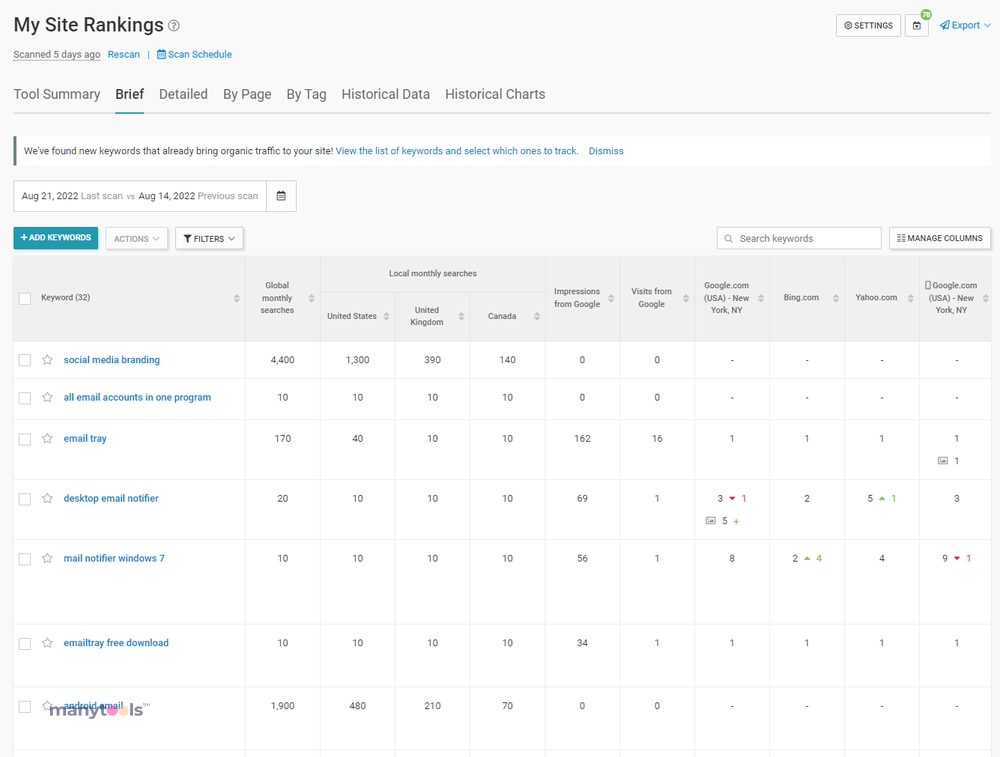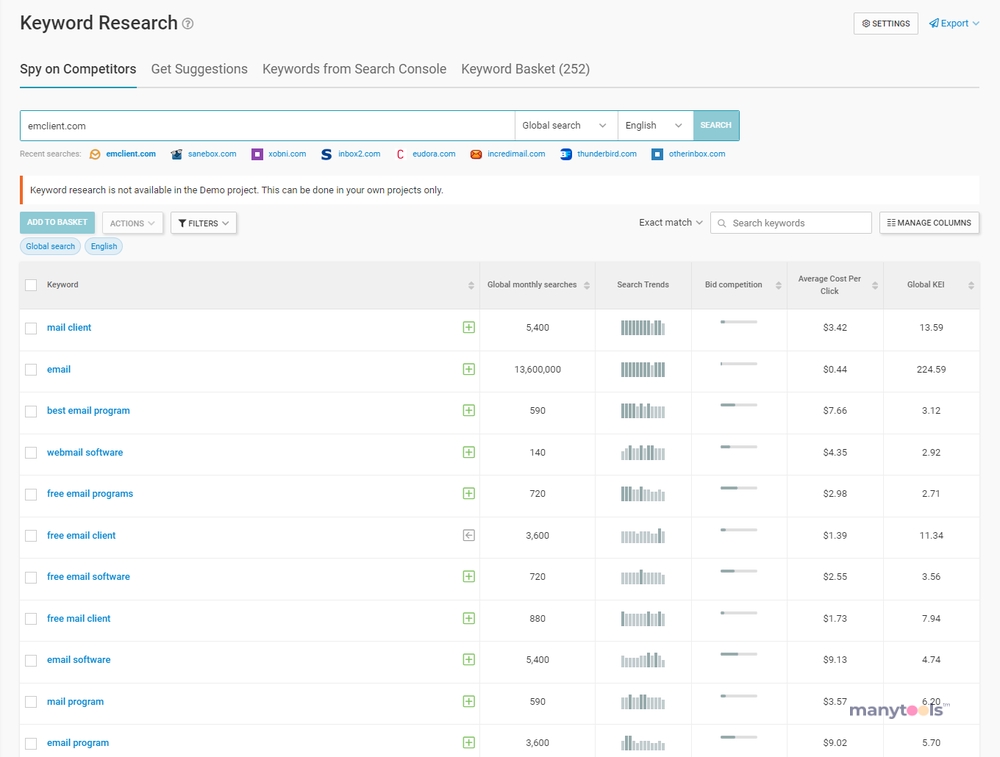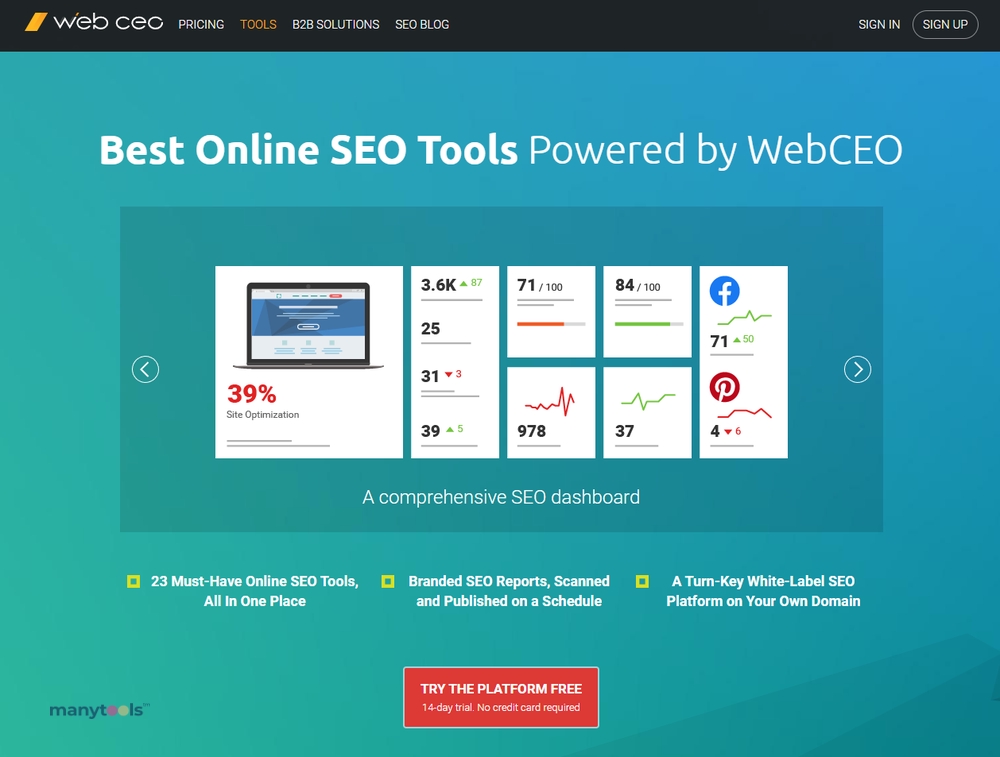 WebCEO: Your All-In-One SEO Solution
WebCEO stands tall as a comprehensive SEO platform, providing a suite of 23 effective online digital marketing tools. A solution that aims to simplify and streamline digital marketing efforts, it has already gained the trust of over 1.5 million users worldwide.
A Closer Look at WebCEO
This robust platform brings together numerous SEO and digital marketing tools under one umbrella. At its core, WebCEO is designed to help users gain an edge in the ever-evolving world of digital marketing, helping businesses optimize their online presence and achieve greater visibility on search engines.
The Power of WebCEO
One of the main attractions of WebCEO is its versatility. From keyword research, internal link optimization, to SEO analysis and more, this platform offers a comprehensive set of tools. The aim is simple: to make your digital marketing efforts more effective and less time-consuming.
WebCEO: A User's Delight
Ease of use is a significant benefit of WebCEO. The platform is built to be user-friendly, even for those who are not tech-savvy. The interface is intuitive, and the tools are easy to navigate, making it simple for users to harness the full power of this platform.
WebCEO's Trust Factor
The fact that over 1.5 million users trust WebCEO speaks volumes about its reliability and effectiveness. Users ranging from SEO gurus, webmasters, affiliate marketers, to growth hackers and content creators, all find value in this platform. This wide user base is a testament to the tool's adaptability across various digital marketing niches.
The WebCEO Advantage
WebCEO stands out in the crowded digital marketing tool landscape because of its all-in-one approach. Instead of juggling multiple tools and platforms, users can manage all their SEO and digital marketing efforts from one place. This not only saves time but also ensures a more cohesive and streamlined strategy.
WebCEO: The Verdict
If you're navigating the complex world of digital marketing, WebCEO might just be the partner you need. Its comprehensive set of tools, user-friendly interface, and proven track record make it an attractive option for anyone looking to enhance their online presence. WebCEO does not just promise results, it delivers them.
Whether you're a seasoned digital marketing guru or just starting, WebCEO can provide the tools you need to succeed. So why wait? Give WebCEO a spin and discover the difference it can make in your digital marketing journey.
Other Tools Like
WebCEO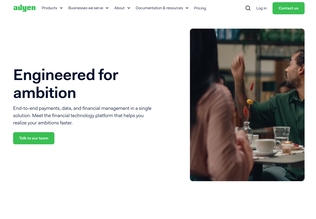 Adyen
adyen.com
Paid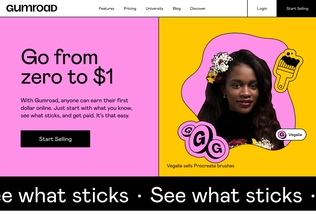 Gumroad
gumroad.com
Paid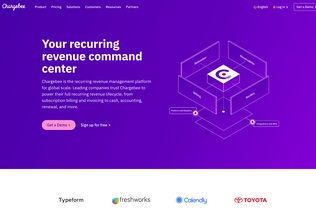 Chargebee
chargebee.com
Trial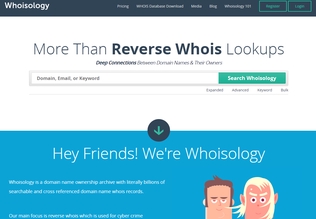 Whoisology
whoisology.com
Trial
Comments