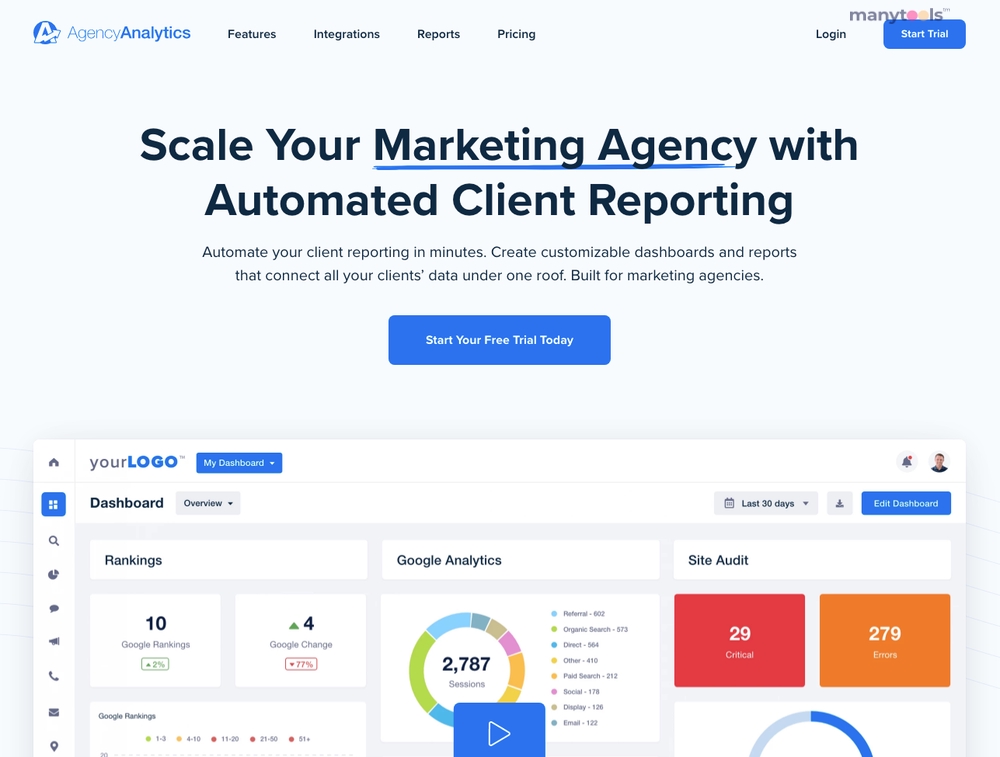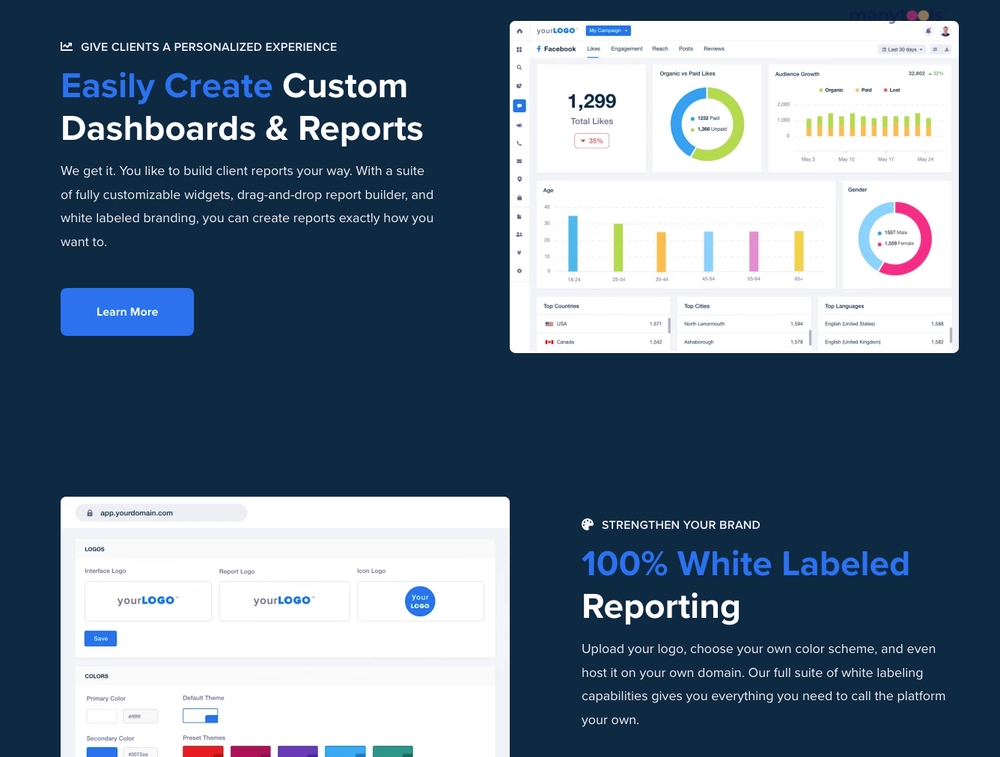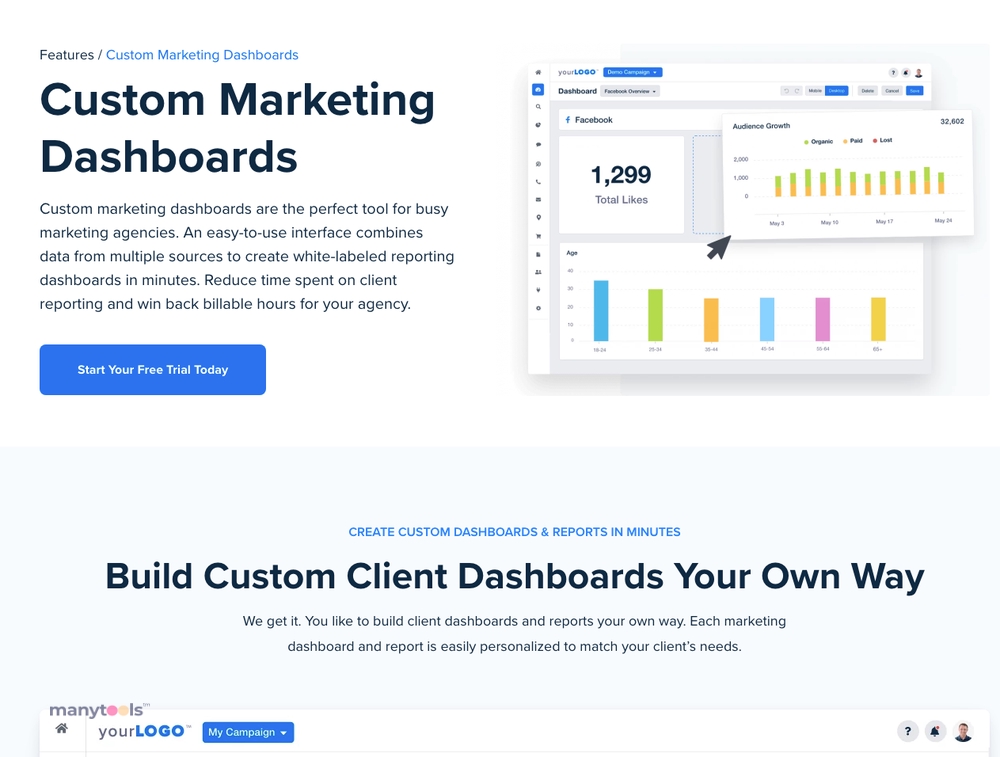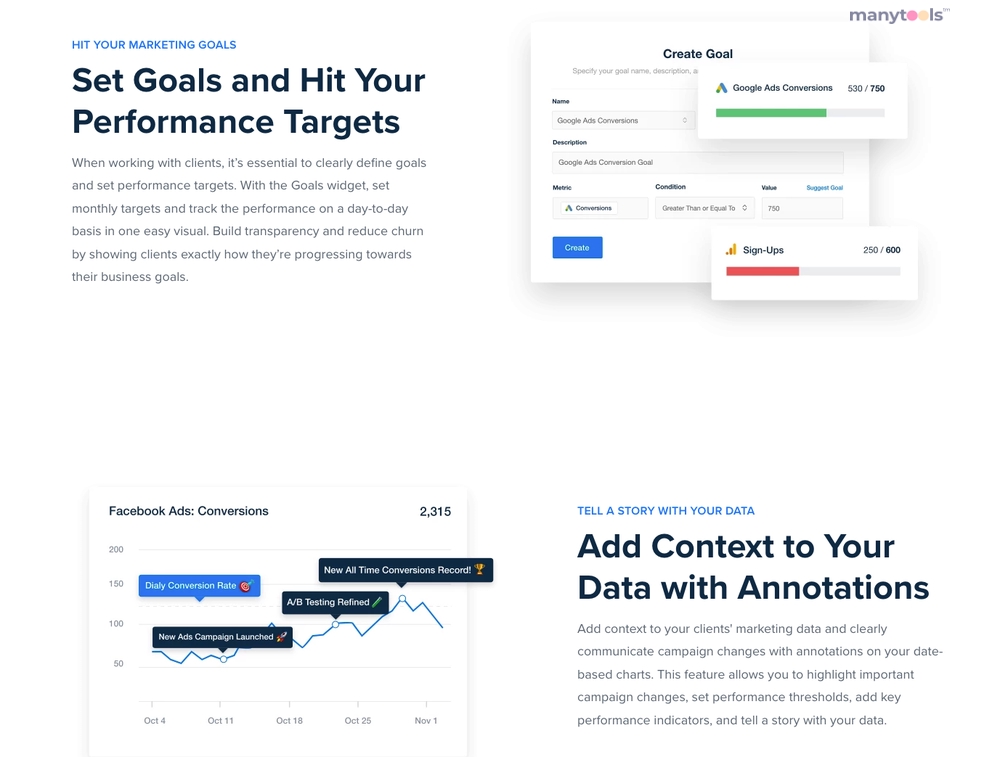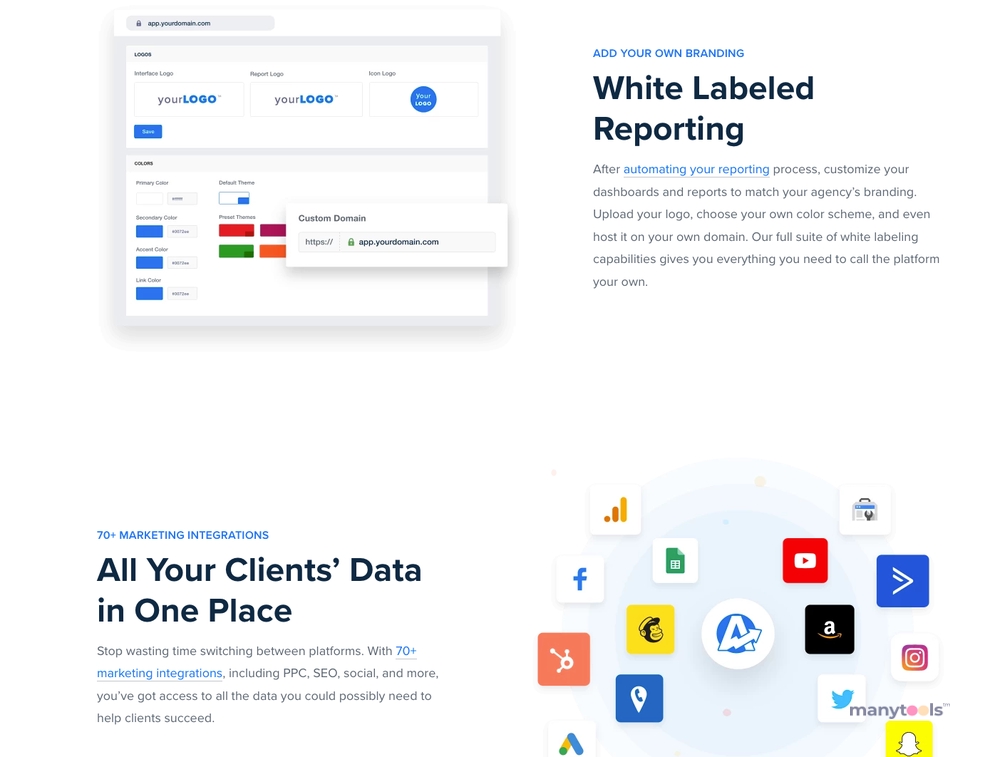 Meet AgencyAnalytics, a revolutionary tool that is transforming the way marketing agencies handle client reporting. Designed to provide automated solutions, it's an essential assistant for modern digital marketing agencies striving to scale and improve efficiency.
Streamlined Client Reporting
AgencyAnalytics brings a fresh approach to client reporting, allowing agencies to create custom dashboards for SEO, PPC, social media, and more. With its automated features, it eliminates the need for time-consuming manual reporting, freeing up your team to focus on what they do best - crafting winning digital strategies.
The Power of Automation
Imagine a world where client reporting is no longer a chore, but a seamless part of your workflow. This is what AgencyAnalytics delivers – an automated solution that takes the hassle out of client updates. It's all about empowering marketing agencies to do more with less.
Customizable Dashboards and Reports
What sets AgencyAnalytics apart is its customizable nature. It offers the flexibility to create tailor-made dashboards and reports, fitting the unique needs of each client. This tool ensures that every piece of information you present to your clients is relevant, insightful, and easy to understand.
Scaling Your Marketing Agency
Scaling a marketing agency is challenging, but AgencyAnalytics is here to ease the process. By automating client reporting, you're not just saving time, but also improving consistency and accuracy in your reports. This tool offers a scalable solution that grows with your business.
Impressive SEO, PPC, and Social Media Reporting
AgencyAnalytics shines in its ability to provide detailed reports for SEO, PPC, and social media campaigns. By showcasing vital campaign metrics in a user-friendly format, it assists marketers in making data-driven decisions and improving performance.
The AgencyAnalytics Advantage
One visit to the AgencyAnalytics website and you'll realize the potential of this tool. It's not just about reporting, it's about transforming the way your agency operates. With its superior automation features and customizable reports, AgencyAnalytics is a game-changer in client reporting.
In the world of digital marketing, tools like AgencyAnalytics are the future. This tool represents a significant leap forward in client reporting, making it a must-have for every forward-thinking marketing agency. Dive into the world of AgencyAnalytics and discover the benefits of automated client reporting.
AgencyAnalytics Review: Features, Pricing, Pros & Cons
01 Mar 2022
AgencyAnalytics is a comprehensive marketing reporting software designed to streamline reporting processes for agencies and professionals. Providing a wide range of digital marketing solutions, including SEO, SEM, and social media campaigns, AgencyAnalytics is committed to supporting its clients in their marketing endeavors.
Other Tools Like
AgencyAnalytics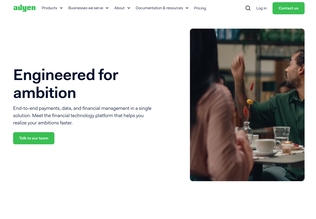 Adyen
adyen.com
Paid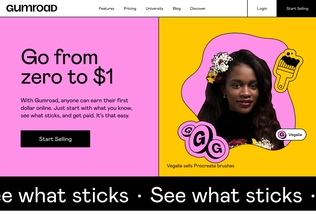 Gumroad
gumroad.com
Paid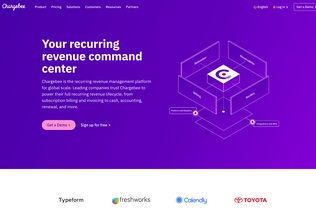 Chargebee
chargebee.com
Trial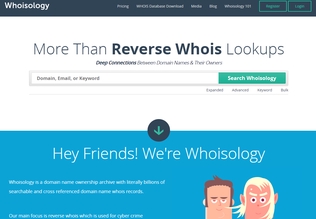 Whoisology
whoisology.com
Trial
Comments