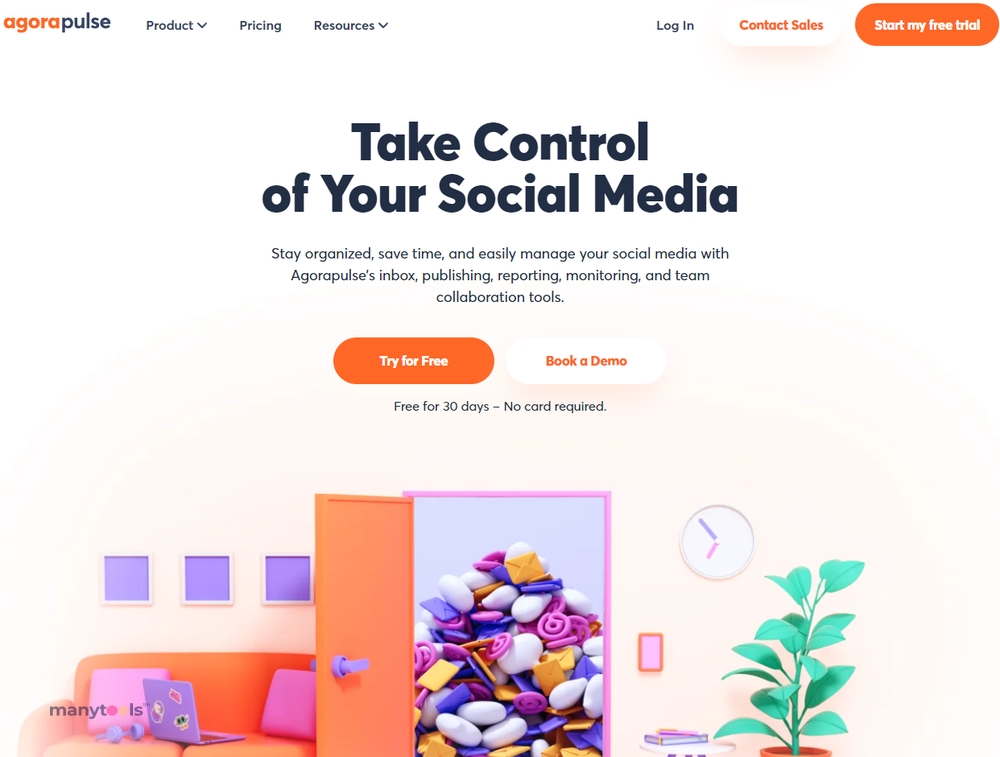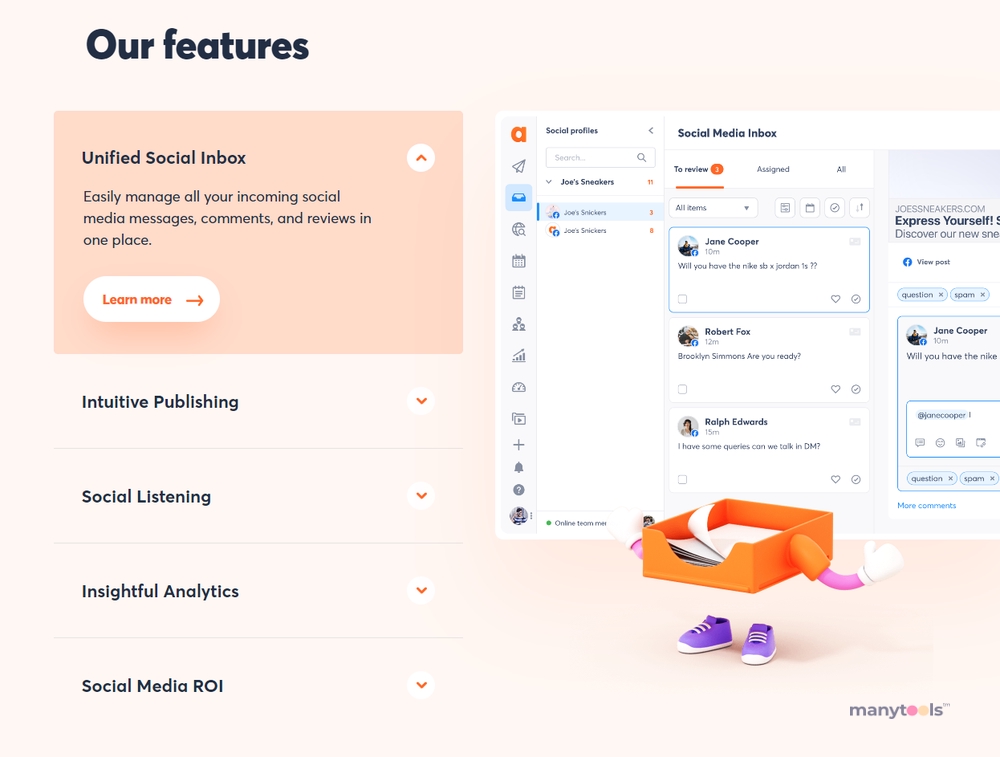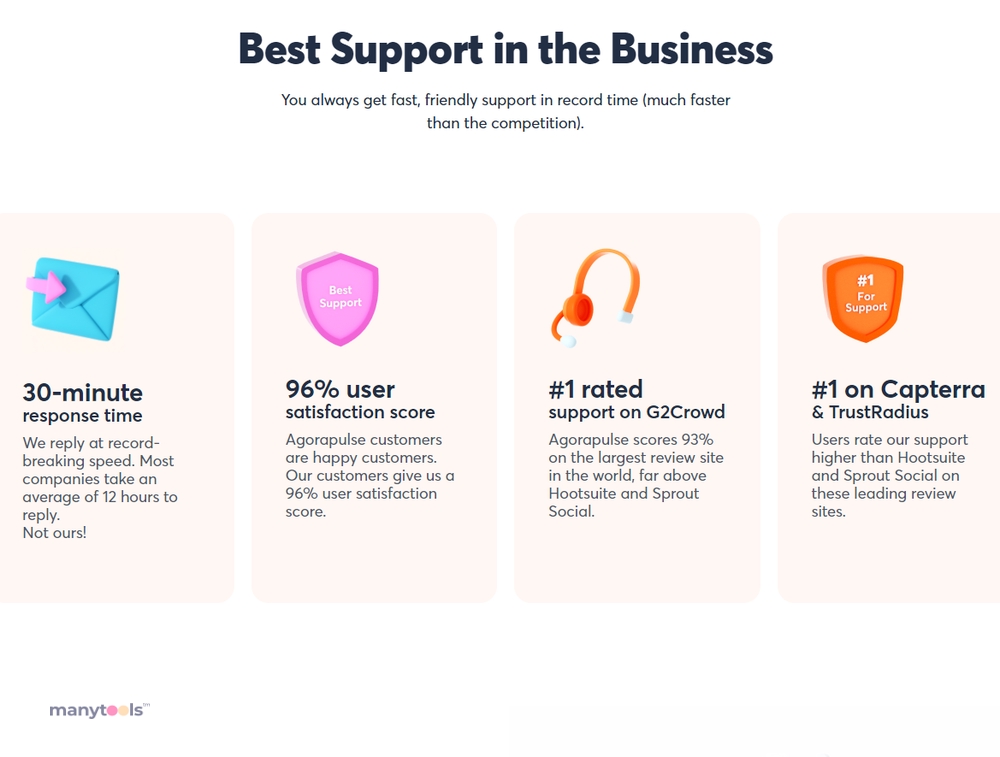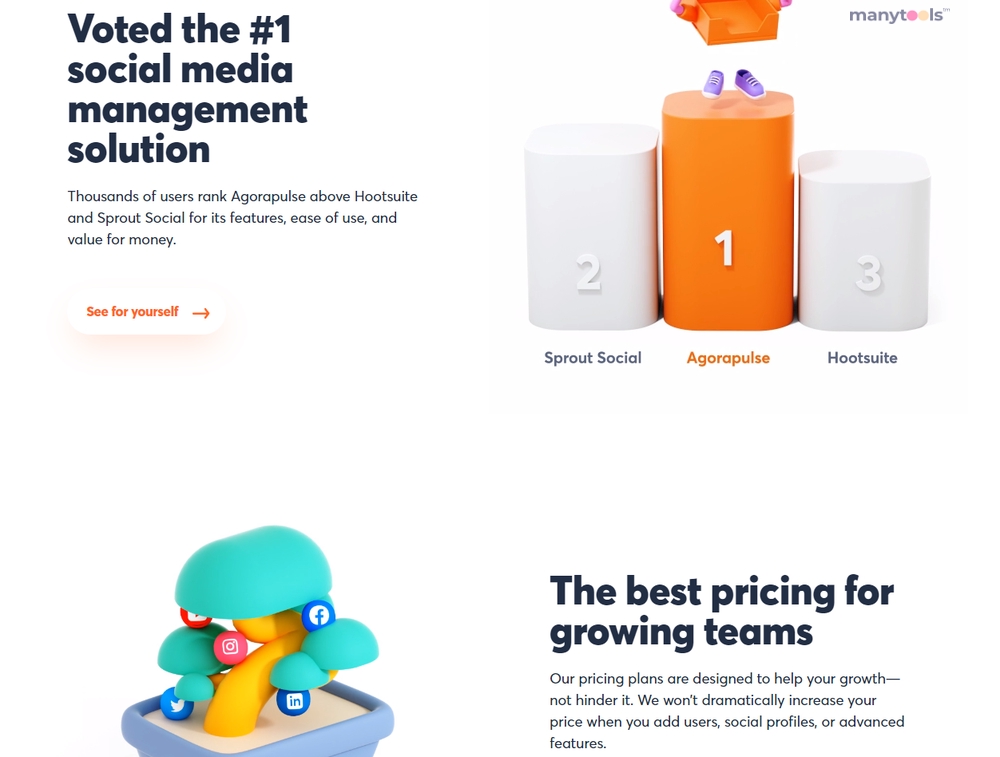 Welcome to AgoraPulse, a one-stop solution for managing all your social media channels. This ingenious platform is designed to help you take control of your social media with a suite of comprehensive features.
All-In-One Social Media Management
AgoraPulse is not just a tool, but a complete social media management suite. It brings your entire social media interaction under one roof, allowing you to publish posts, engage with your followers, and monitor your performance across various platforms. It's like having a virtual assistant that never sleeps, ensuring you never miss out on any social media activity.
Streamline Your Social Media Publishing
AgoraPulse simplifies your social media publishing tasks. With its easy-to-use interface, you can schedule posts across multiple social media platforms in advance. The tool also provides a content preview, ensuring your posts look perfect before they go live.
Stay on Top of Your Social Media Engagement
Keeping up with all the comments, likes, and shares on your social media channels can be challenging. AgoraPulse's social inbox makes it a breeze by collating all your social media interactions in one place. You can reply, like, and even assign tasks to your team members directly from the inbox.
Monitor Your Social Media Performance
AgoraPulse provides detailed reporting on your social media performance. It helps you understand what's working and what's not, with easy-to-read analytics. You can also customize reports to focus on the metrics that matter most to you.
Collaborate with Your Team
Working with a team on your social media management? No problem! AgoraPulse allows you to assign tasks, approve content, and manage your team's workload efficiently. You can also set different permission levels, ensuring everyone has access to what they need.
Final Thoughts
AgoraPulse is a robust, user-friendly social media management software that can help you stay organized and save time. It is built to streamline your social media tasks, allowing you to focus on what truly matters - creating quality content and engaging with your audience. Whether you are a small business owner, an SEO guru, or a content creator, AgoraPulse is a tool worth considering for your social media management needs.
AgoraPulse, your social media management made easy!
Agorapulse Review 2023: The Best Social Media Management Tool?
27 Feb 2023
Thus far, Agorapulse has proven to be among the top social media management applications we've evaluated. It presents an excellent combination of functionality, pricing, and customer support. This tool enables you to handle all facets of your social media marketing plan more effectively without incurring exorbitant costs, as seen with Sprout Social. Agorapulse is particularly well-suited for teams due to this affordability, offering access for two users at the same price as Sprout Social's basic one-user plan. Even its complimentary plan provides sufficient features for smaller marketers to manage their schedules and inboxes.
Agorapulse Review 2023: Social Media Management On Steroids
27 Feb 2023
Agorapulse can be best encapsulated with the word "power." Consider any feature offered by your preferred social media tool, and it's likely that Agorapulse provides an enhanced version of that functionality. In my view, this social media management tool stands out for its superior social media inbox feature compared to others in the market. Additionally, its publishing and scheduling capabilities are top-notch. Another aspect I appreciated is its CRM feature, which distinguishes Agorapulse from its competitors. This function enables a deeper understanding of the individuals engaging with your brand, as well as offering insights into the nature of your fans and followers. Furthermore, the Power Reports deliver a comprehensive overview of your social media channels. I could not identify any significant shortcomings with Agorapulse. The only potential deterrent might be its price point for some individuals. However, considering the robust features it provides, users should be able to obtain a return on their monthly investment if they employ this tool for their client.
Agorapulse review
08 Jun 2022
Agorapulse offers an extensive collection of software tools designed to enhance your social media management capabilities. It significantly simplifies team collaboration, providing numerous tools to accomplish tasks efficiently. However, the free edition does not measure up to the Premium edition. To maximize the effectiveness of your campaigns, investing in Agorapulse's higher-tier plan can yield a considerably better return on investment.
Other Tools Like
AgoraPulse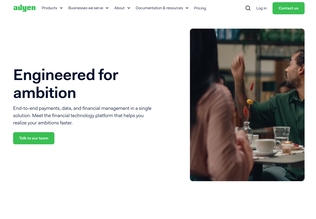 Adyen
adyen.com
Paid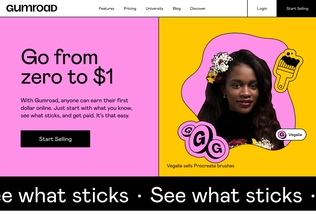 Gumroad
gumroad.com
Paid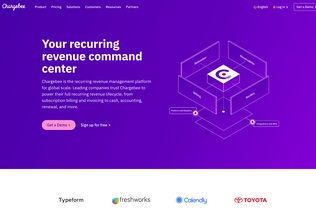 Chargebee
chargebee.com
Trial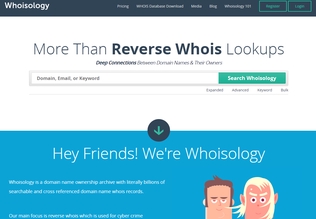 Whoisology
whoisology.com
Trial
Comments