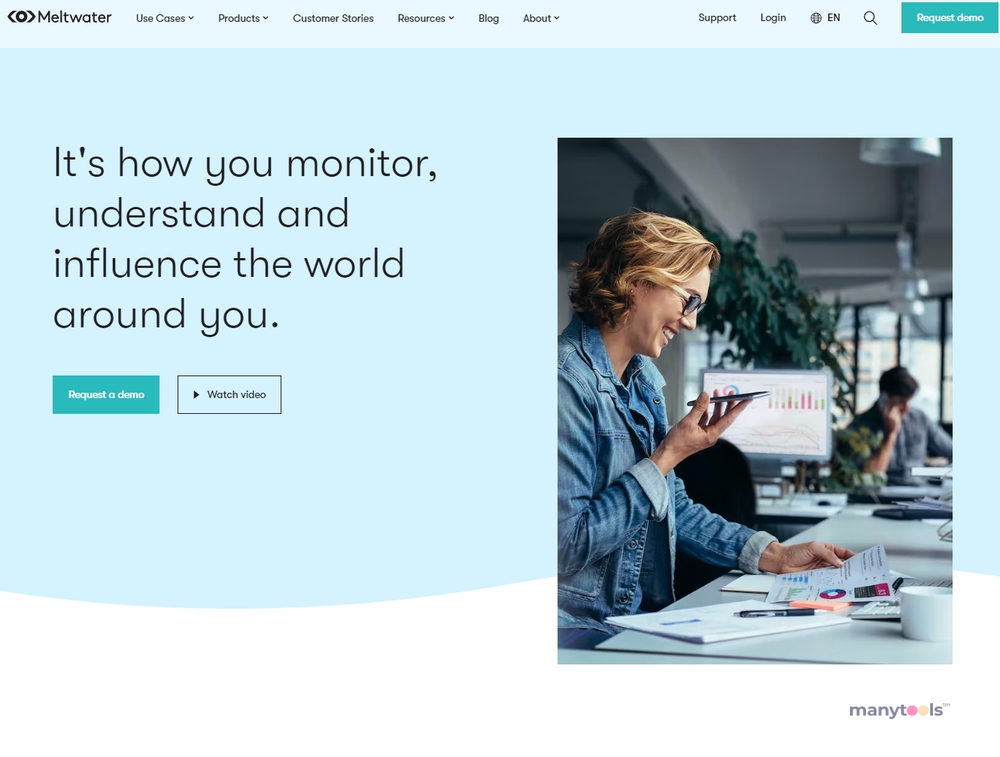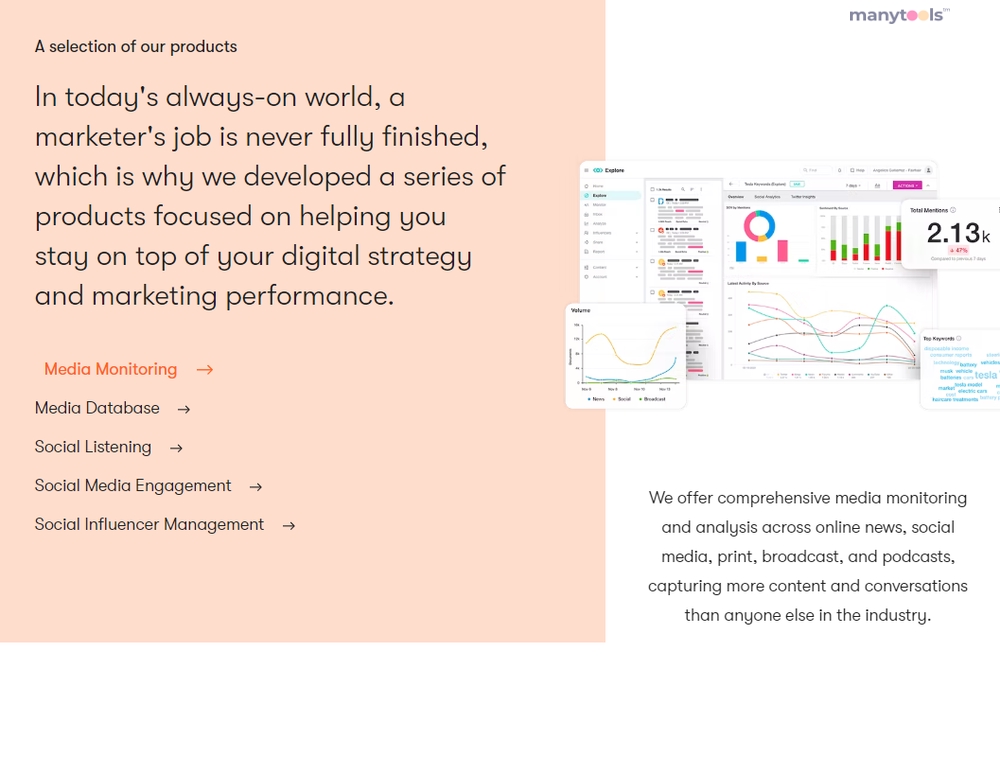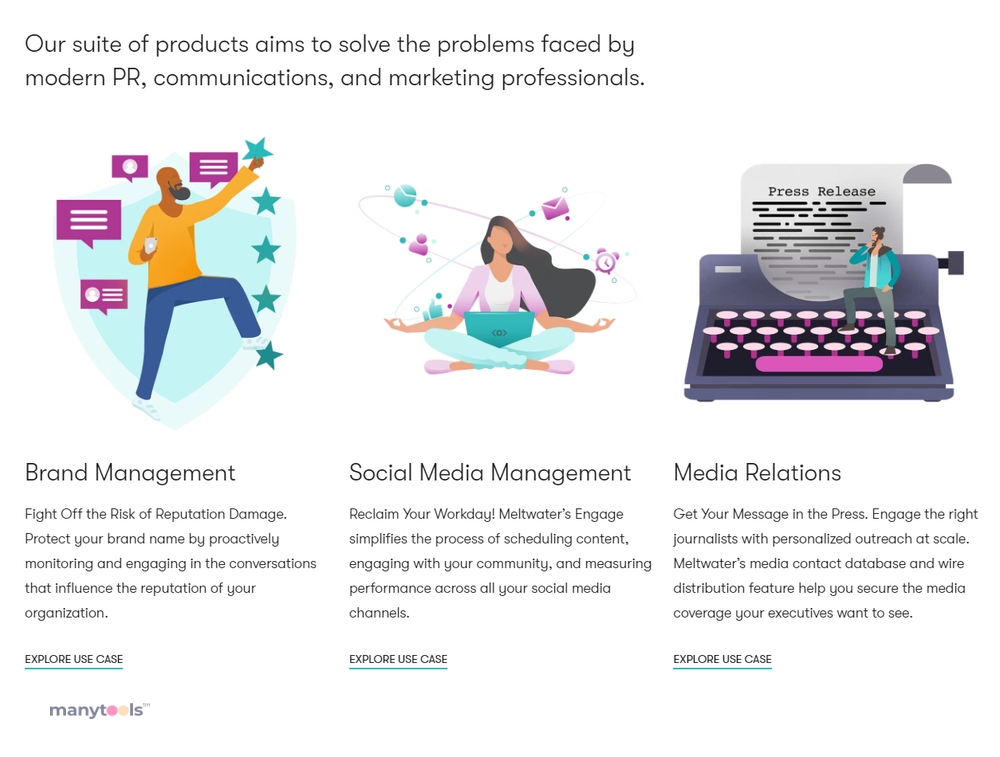 A Powerful Data and Intelligence Solution
Diving into the ocean of data can be overwhelming. That's where Meltwater Suite comes in. This tool is a brilliant ally for digital professionals looking to navigate and utilize vast amounts of data. It offers a wide range of services such as Media Intelligence, Consumer & Sales Intelligence, and Social Listening. But that's just the tip of the iceberg.
Cutting Through the Noise
Meltwater Suite's Media Intelligence feature allows you to break through the noise of billions of data points. It helps you find, monitor, and analyze relevant conversations happening around your brand, industry, or competitors. This way, you get a clear picture of your media landscape, helping you make informed decisions and stay ahead of the curve.
Understanding Your Market
Understanding your consumer is key to successful marketing. Meltwater Suite's Consumer Intelligence feature offers you insights into your consumers' behavior, preferences, and feedback. You can use this information to devise strategies that resonate with your target audience and convert potential leads into loyal customers.
Catching the Pulse of the Conversation
Social media is the heartbeat of the digital world. Meltwater Suite's Social Listening feature allows you to tune into this heartbeat. You can monitor social chatter, detect trends, and understand public sentiment around your brand. This helps you stay responsive and relevant in the fast-paced world of social media.
Amplifying Your Brand
In the digital age, influencers can be your brand's best advocates. Meltwater Suite's Influencer Marketing feature helps you identify and connect with influencers who can amplify your brand. You can track their impact, manage relationships, and measure ROI, all within this tool.
Streamlining Your Digital Presence
Managing multiple social media accounts can be daunting. Not with Meltwater Suite. Its Social Media Management feature allows you to schedule posts, manage your content calendar, and engage with your audience from a single dashboard. This makes your social media strategy more efficient and effective.
Driving Growth
Sales are the lifeblood of any business. Meltwater Suite's Sales Intelligence feature gives you a competitive edge. It provides insights into market trends, buyer behavior, and competitor strategies. This helps you drive sales, foster growth, and maintain a competitive edge.
Meltwater Suite is not just a tool, but a powerful ally in your journey towards digital success. Its features are designed to help you navigate the complex world of data and make sense of it all. So, gear up and dive into the data ocean with Meltwater Suite.
Meltwater Review: Can It Help Your Business Media Relations?
13 Dec 2022
It's true that Meltwater has received its fair share of criticism from numerous users who have tried the platform. Many reviews indicate that users were dissatisfied with Meltwater's slow performance, pushy sales representatives, and limited monitoring capabilities. However, it's not entirely justified to suggest that one should steer clear of Meltwater completely. Depending on your specific requirements, it may still prove to be a valuable tool for you. Yes, the platform does have its drawbacks. But, it also offers a straightforward, all-in-one media monitoring solution that simplifies the process of gathering information about your brand. In our opinion, Meltwater is well-suited for small to medium-sized businesses and those new to marketing. Automating media monitoring activities can save your startup a significant amount of time and effort. That being said, larger enterprises may want to explore alternative options. For such companies, a more advanced monitoring tool that delivers comprehensive and in-depth results across your industry is necessary. Keep in mind: PR and marketing strategies are only effective when based on precise, pertinent data.
Other Tools Like
MeltWater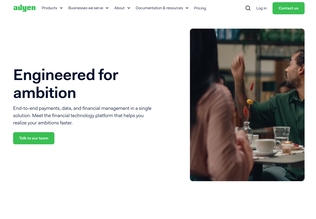 Adyen
adyen.com
Paid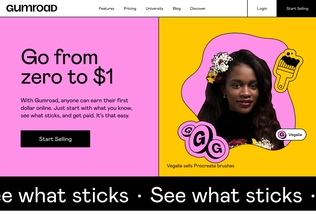 Gumroad
gumroad.com
Paid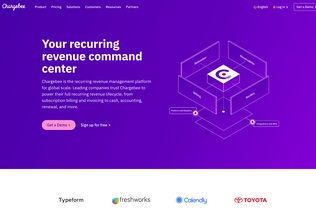 Chargebee
chargebee.com
Trial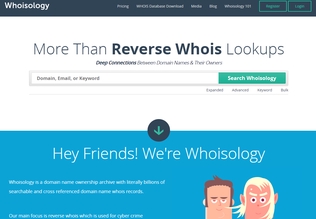 Whoisology
whoisology.com
Trial
Comments