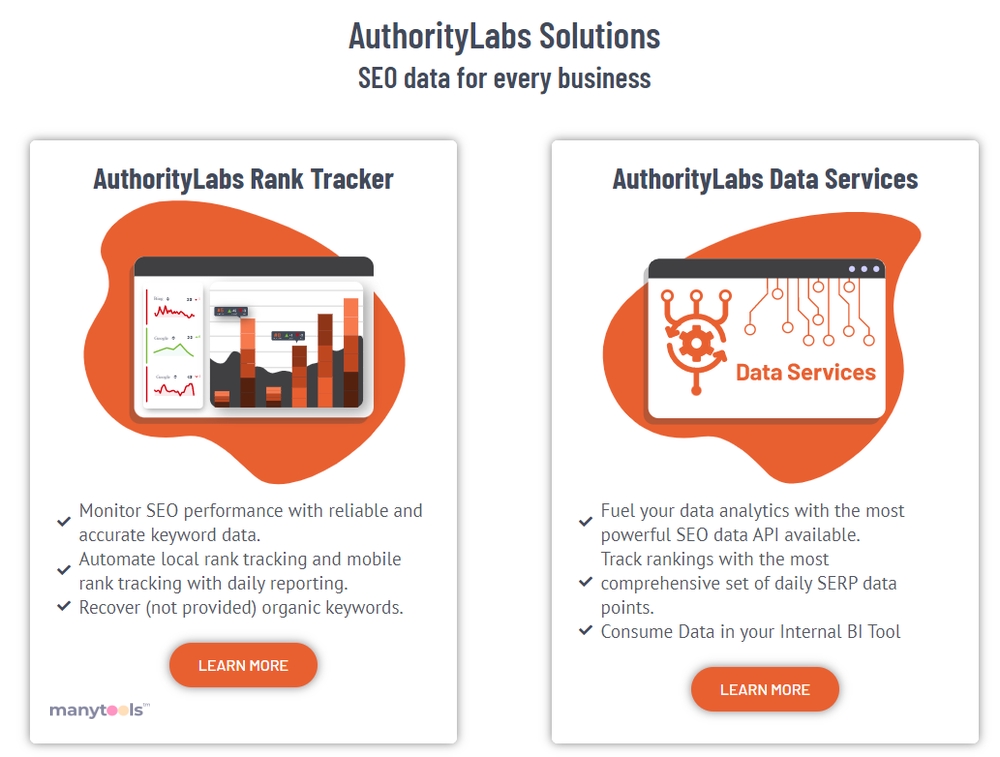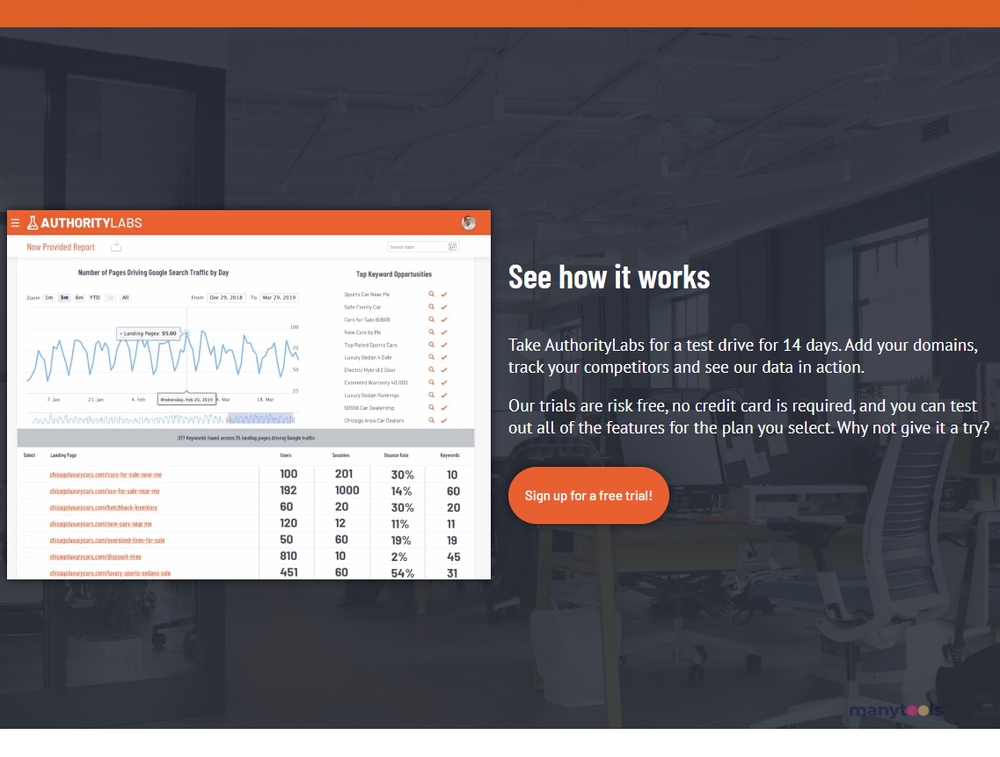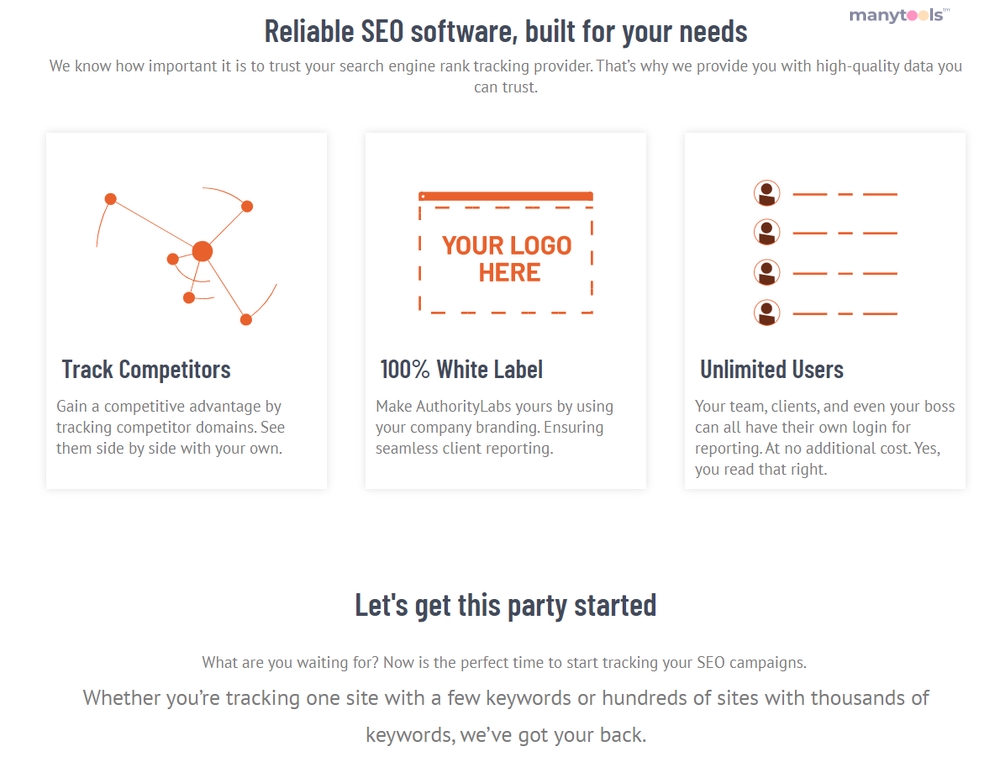 AuthorityLabs: Your SEO Powerhouse
AuthorityLabs is a potent SEO rank tracking software, crafted to simplify an essential aspect of your digital marketing strategy - keyword monitoring.
Why AuthorityLabs?
This software is not your run-of-the-mill SEO tool. It has unique features that set it apart from the rest. For starters, it offers automated keyword monitoring. This function allows you to keep an eye on your keyword rankings without constantly checking on them, freeing up your time for other crucial tasks.
Track Local, Mobile, and Competitor Rankings
AuthorityLabs is designed to offer a broad perspective of your SEO performance. It enables you to track local and mobile rankings, ensuring that you have a comprehensive understanding of your digital footprint. And it doesn't stop there! The software also allows you to track your competitor's rankings, giving you valuable insights into your industry's competitive landscape.
Recover Not Provided Keywords
One of the standout features of AuthorityLabs is its ability to recover 'not provided' keywords. This function gives you back the power to understand which keywords are driving traffic to your site, a feature that is often not provided by other SEO tools.
Reliability and Accuracy
When it comes to SEO, reliability and accuracy are critical. AuthorityLabs understands this and has made these qualities a core part of its service. This software ensures that you receive reliable and accurate SEO rank tracking data, giving you the confidence to make informed strategic decisions.
API Functionality
In addition to its strong focus on SEO rank tracking, AuthorityLabs also offers API functionality. This means you can integrate the software with your existing systems, making it a seamless addition to your digital marketing toolkit.
User-friendly Interface
AuthorityLabs delivers all these impressive features without compromising on usability. The software boasts a user-friendly interface, making it easy for both beginners and seasoned professionals to navigate.
Final Thoughts
In a digital world where SEO is king, AuthorityLabs serves as a formidable ally. Its range of features, combined with its reliability and accuracy, make it a must-have tool for any digital professional looking to optimize their SEO strategy. Whether you're a developer, designer, SEO guru, webmaster, affiliate marketer, growth hacker, data analyst, or content creator, AuthorityLabs is a tool worth considering.
AuthorityLabs offers a robust, cloud-based SEO and SEM software solution specifically crafted for digital marketers, freelancers, and small- to medium-sized marketing agencies. Boasting a user-friendly interface, its toolkit is practical and easy to navigate. This search engine optimization platform delivers precision and effectiveness for competitor monitoring, white label keyword reporting, local and global search engine tracking, and seamless integration with Google AdWords.
AuthorityLabs Review – Get Daily Rank Reports and Keyword Insights for Your Website
Keeping track of numerous keywords across various domains can be quite daunting. Fortunately, numerous rank-tracking tools are available for business owners, particularly those involved in client marketing. However, many of these web-based and software-based services come with an abundance of features that may be unnecessary, leading to a cluttered interface and confusion. AuthorityLabs stands out due to its singular focus on track. Users can log in, obtain the required information, and log out without distractions or wasted time.
Other Tools Like
AuthorityLabs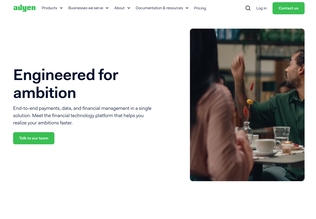 Adyen
adyen.com
Paid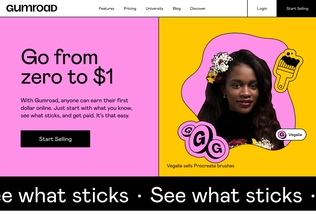 Gumroad
gumroad.com
Paid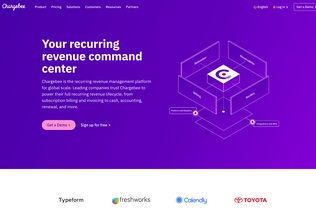 Chargebee
chargebee.com
Trial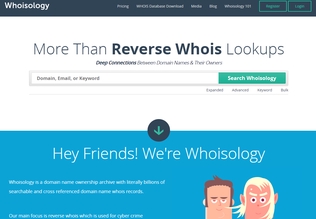 Whoisology
whoisology.com
Trial
Comments