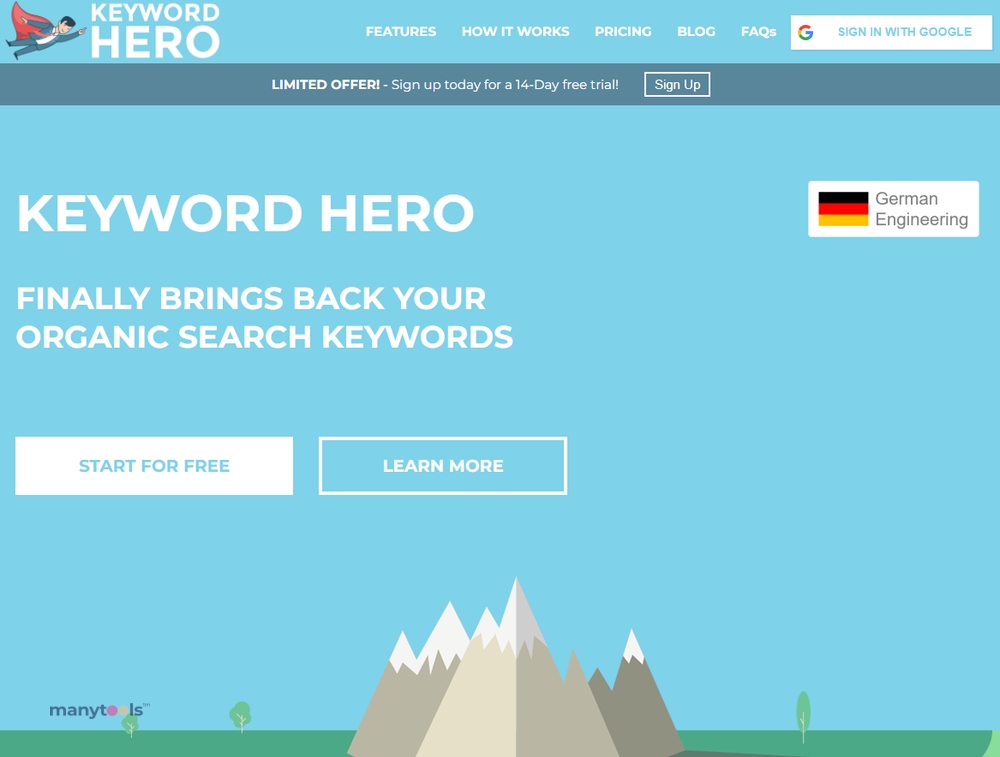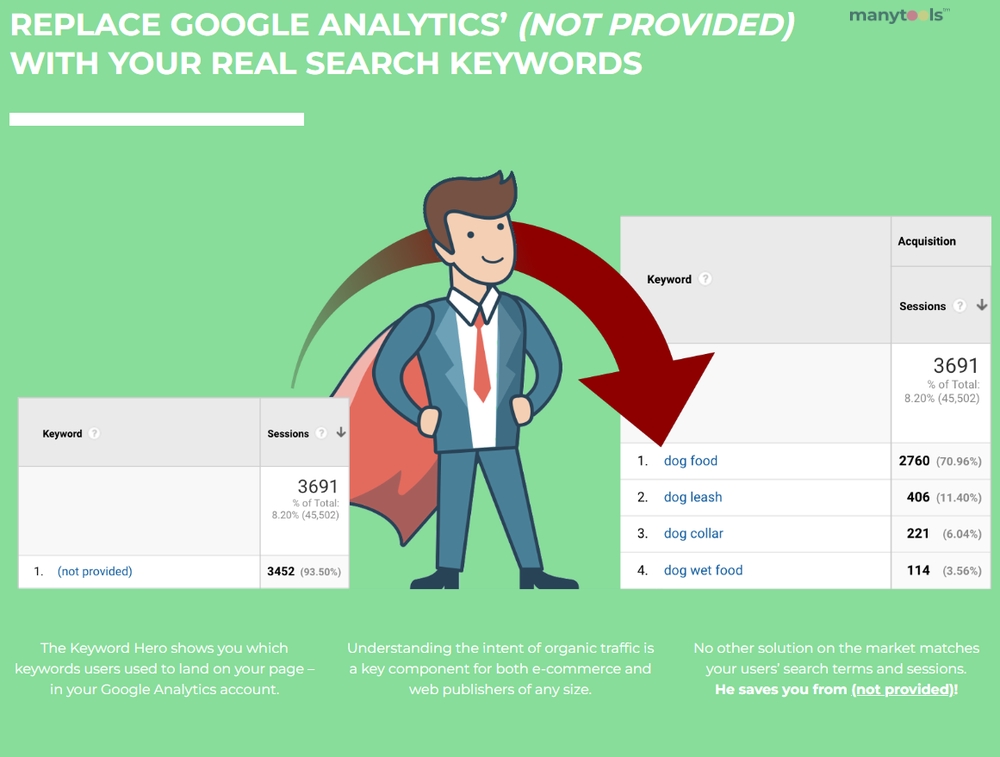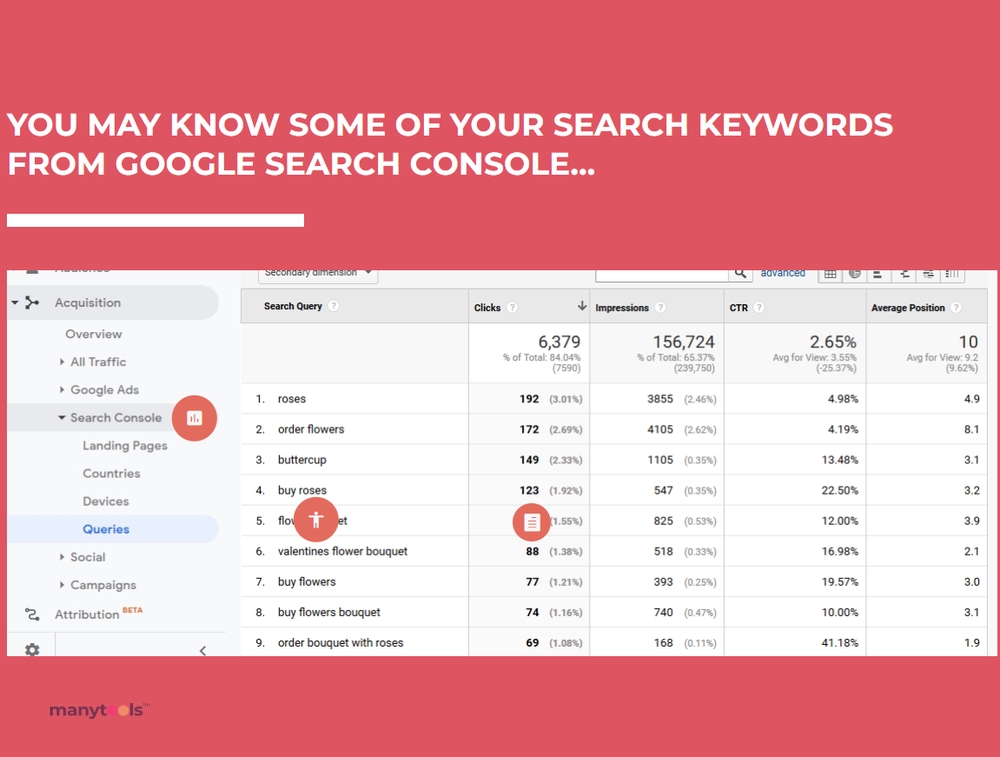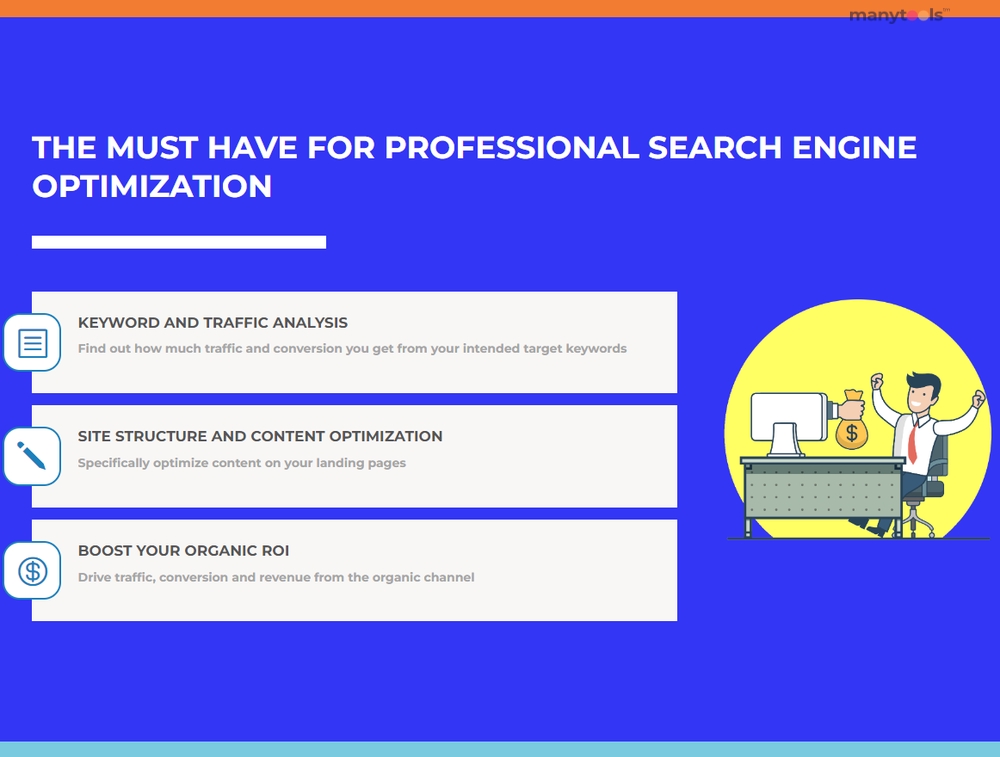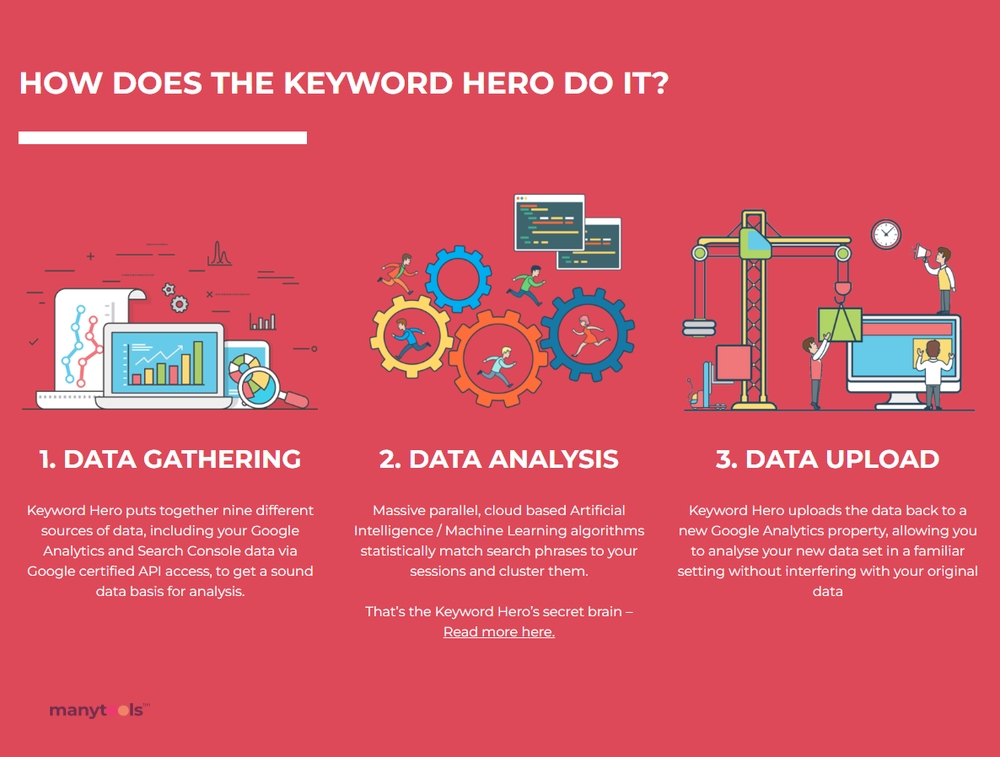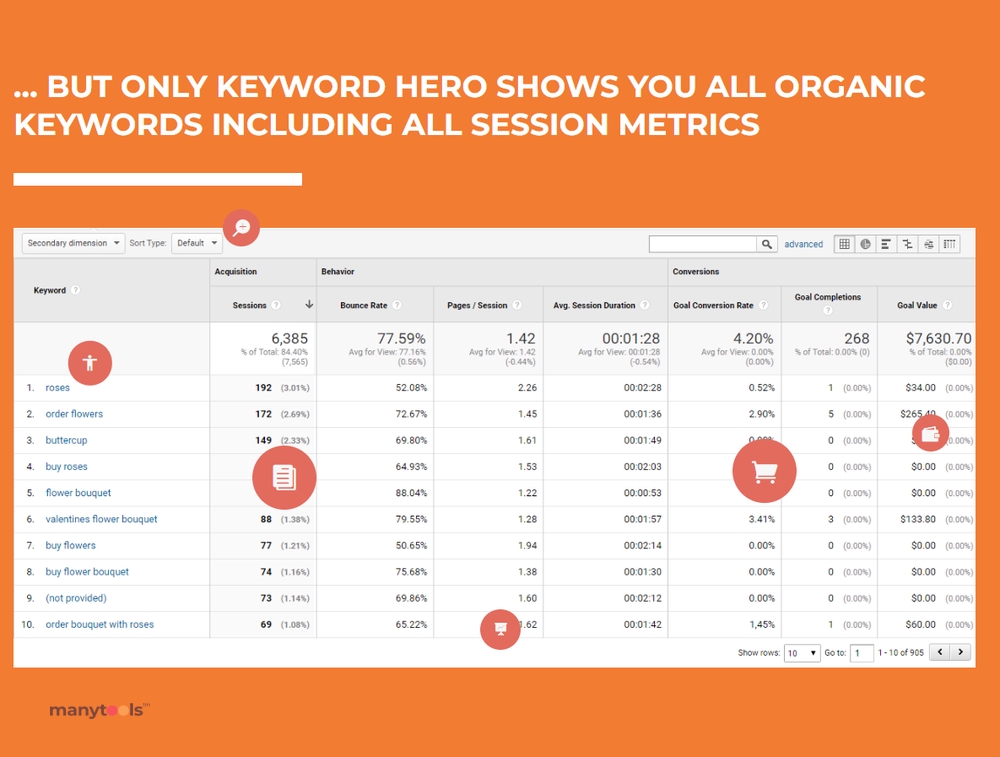 Unveiling Keyword Hero
Introducing Keyword Hero, a groundbreaking tool that brings clarity to the often-murky waters of keyword analytics. This gem of a tool matches your website traffic's keywords with the sessions in Google Analytics, illuminating what your users Googled to land on your site.
An Essential Digital Tool
For digital professionals navigating the world of SEO, Keyword Hero is a must-have. The tool's main strength lies in its ability to eradicate the (not provided) issue, which often plagues Google Analytics. This means you can now see the actual keywords that led users to your site, a feature that is sure to be a game-changer for many.
A Hero of SEO
With Keyword Hero, you're equipped with the power to see which keywords are driving the most traffic and conversions, allowing you to refine your SEO strategy accordingly. This tool not only offers you invaluable insights but also empowers you to make data-driven decisions to leverage your online visibility and boost your website's performance.
User-Friendly and Efficient
Diving into the user experience, Keyword Hero is designed to be intuitive and user-friendly. Its clear interface ensures ease of use, making it a breeze for even those not well-versed in SEO. Even better, it integrates seamlessly with Google Analytics, making it a convenient addition to your digital toolkit.
A Reliable Companion
Keyword Hero is more than just a tool; it's your reliable companion in the digital landscape. It provides a wealth of information about your organic search traffic, helping you understand what your audience is looking for and how they're finding your site.
The Competitive Edge
In the competitive world of digital marketing, staying ahead is paramount. With the insights gained from Keyword Hero, you will have a leg up on your competition. You can identify trends, make informed decisions, and continually refine your SEO strategy to stay ahead of the curve.
A Tool Worth Considering
All things considered, Keyword Hero is a tool that deserves a spot in your digital toolkit. It's not only about what it does, but also how it does it - with ease, efficiency, and effectiveness. Keyword Hero delivers on its promise, making it a trustworthy ally in your digital journey.
Embrace the Hero
In the end, whether you're a developer, designer, SEO guru, or content creator, Keyword Hero stands ready to help. It's about time you embraced this hero, and let it guide you to better understanding your website's traffic, ultimately leading to a more successful online presence.
Keyword Hero Review: Get All 'Not Provided' Keywords from Google Analytics
19 Sep 2022
Keyword Hero simplifies your life by revealing the 'Not Provided' keywords in your Google Analytics account while ensuring data security. This SEO tool stands out with its unique features like custom dimensions and tailor-made SEO Dashboards for Google Analytics, which are unavailable in any other tool. For the first time, you can gain access to all your Google 'Not Provided' keywords, enhance your ranking, and secure a competitive edge.
Keyword Hero Review: Uncover Hidden Keywords on Google Analytics
Keyword Hero is an essential tool for SEO teams, agencies, or individuals seeking to enhance their website optimization efforts. With just a few minutes of setup, this tool provides invaluable insights that can bolster your SEO tactics. The data acquired can be used to conduct an SEO audit, craft content marketing strategies, and plan social media content. In addition to providing session metrics, Keyword Hero also enables the addition of a secondary dimension, offering a more comprehensive analysis of your keyword performance.
Other Tools Like
Keyword Hero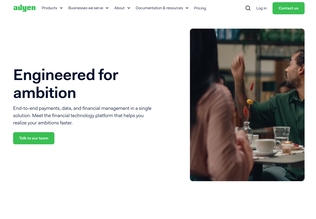 Adyen
adyen.com
Paid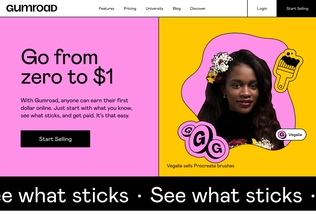 Gumroad
gumroad.com
Paid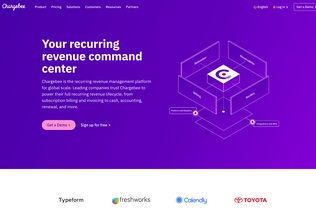 Chargebee
chargebee.com
Trial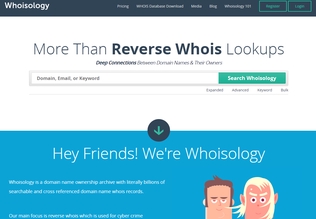 Whoisology
whoisology.com
Trial
Comments