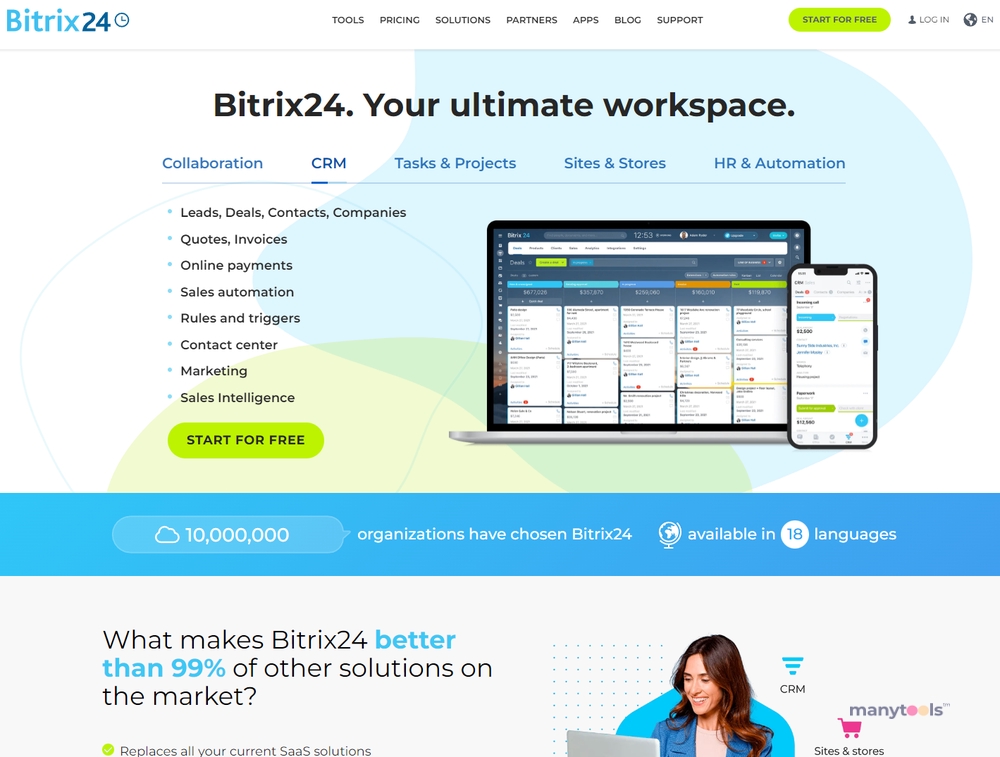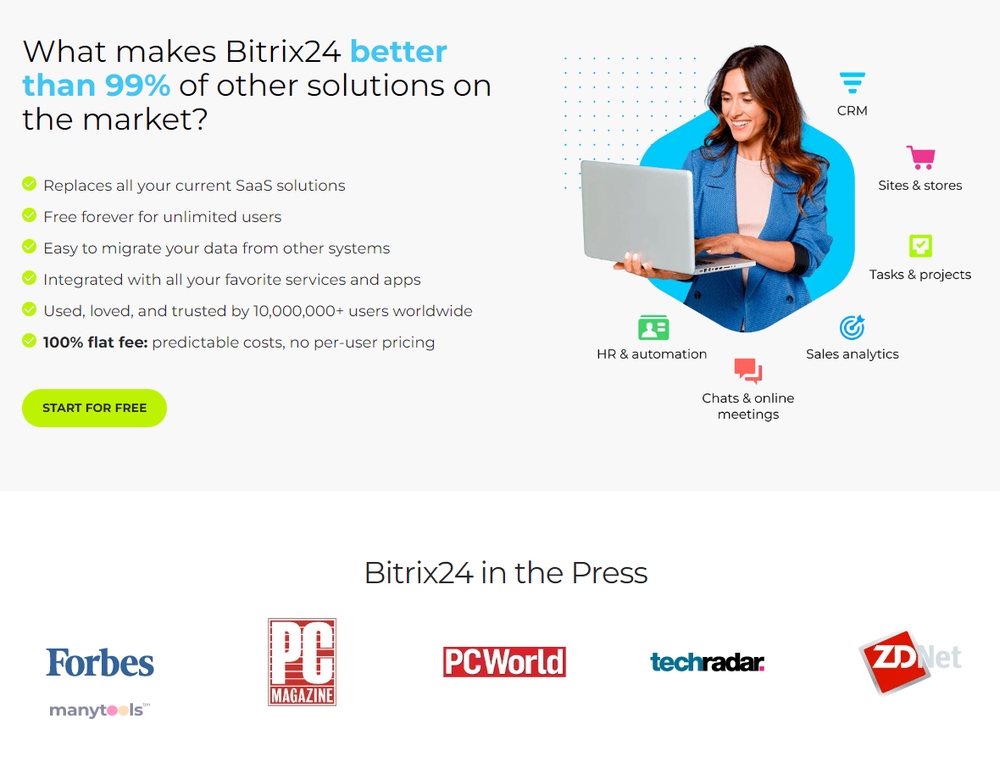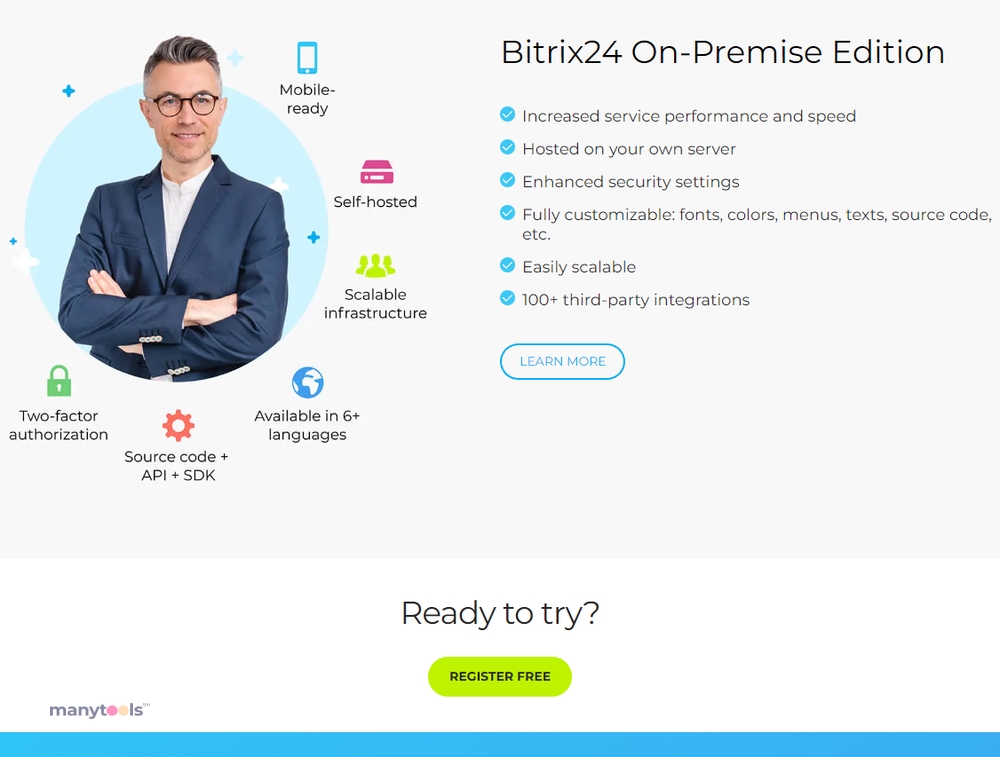 The Ultimate Workspace For Your Business
There's a new sheriff in the digital workspace town, and it goes by the name Bitrix24. This all-in-one platform is just what any business needs to manage work, sales, and team collaboration with absolute ease.
Unmatched Functionality
Bitrix24 brings together an array of tools under its umbrella. From CRM, task management, to online meetings, this platform is a perfect blend of functionality and convenience. Every feature is designed to seamlessly integrate into your business processes, improving efficiency and precision.
Revolutionizing Team Management
Managing a team can be a daunting task, but not with Bitrix24. The platform offers top-notch team management tools that make collaboration a cakewalk. With features like task management and online meetings, Bitrix24 ensures your team stays productive and connected, irrespective of where they are.
CRM Like No Other
Bitrix24's CRM is a game-changer for businesses. It's not just about managing contacts and leads; it's about creating relationships, nurturing them, and turning leads into loyal customers. The platform's CRM is designed to offer an unmatched level of precision in managing your sales processes.
Meetings Made Easy
Say goodbye to the hassle of scheduling and conducting online meetings. Bitrix24's meeting tools are designed to make online meetings as smooth as possible. Be it team brainstorming sessions or client meetings, Bitrix24 has got you covered.
Streamlining Business Processes
Bitrix24 is not just a tool; it's a solution. It's designed to streamline your business processes and boost efficiency. From managing sales to collaborating with the team, Bitrix24 ensures every aspect of your business is handled with utmost precision.
In a Nutshell
Bitrix24 is your ultimate business partner, offering you an array of tools to manage your work, sales, and team. Its user-friendly interface combined with its extensive functionality makes it an unbeatable contender in the digital workspace arena. Don't just take our word for it; visit Bitrix24 and experience the revolution yourself.
Bitrix24 Review (2023): Plans, Pricing And Features
Bitrix24 provides a comprehensive customer relationship management (CRM) solution, focusing on lead generation. This versatile product allows you to handle short- or long-term projects, establish and maintain a help desk, and more. While offering numerous features for advanced users and excelling in tasks like managing lead flow for small businesses, its complexity can make it challenging to use and not suitable for immediate plug-and-play. Users often invest considerable time in learning how to fully utilize the software to their advantage.
If your business requires a CRM software with an extensive array of features to manage your operations, Bitrix24 is an excellent option. It caters to various needs, from managing your existing clientele to discovering new customers.
If you've ever felt content with the variety of options in the cereal aisle, then Bitrix24 might be the perfect fit for you. This CRM provides an extensive array of features and customizable options to cater to every business's unique needs. However, sometimes having too many choices can be a drawback rather than an advantage, and we found ourselves facing a steep learning curve with Bitrix24.
Other Tools Like
Bitrix24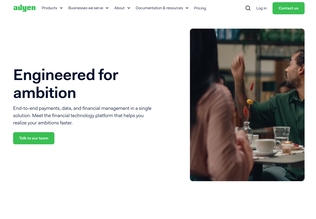 Adyen
adyen.com
Paid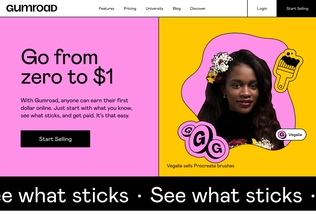 Gumroad
gumroad.com
Paid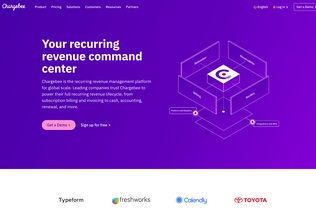 Chargebee
chargebee.com
Trial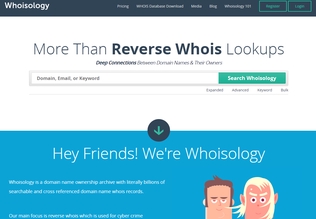 Whoisology
whoisology.com
Trial
Comments