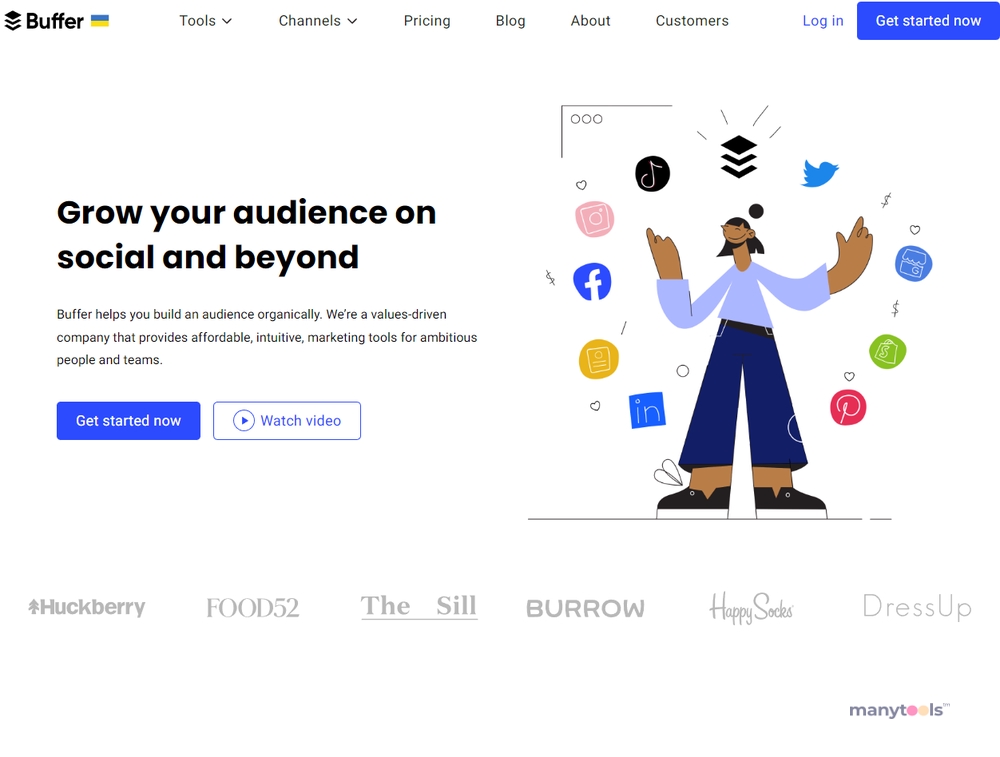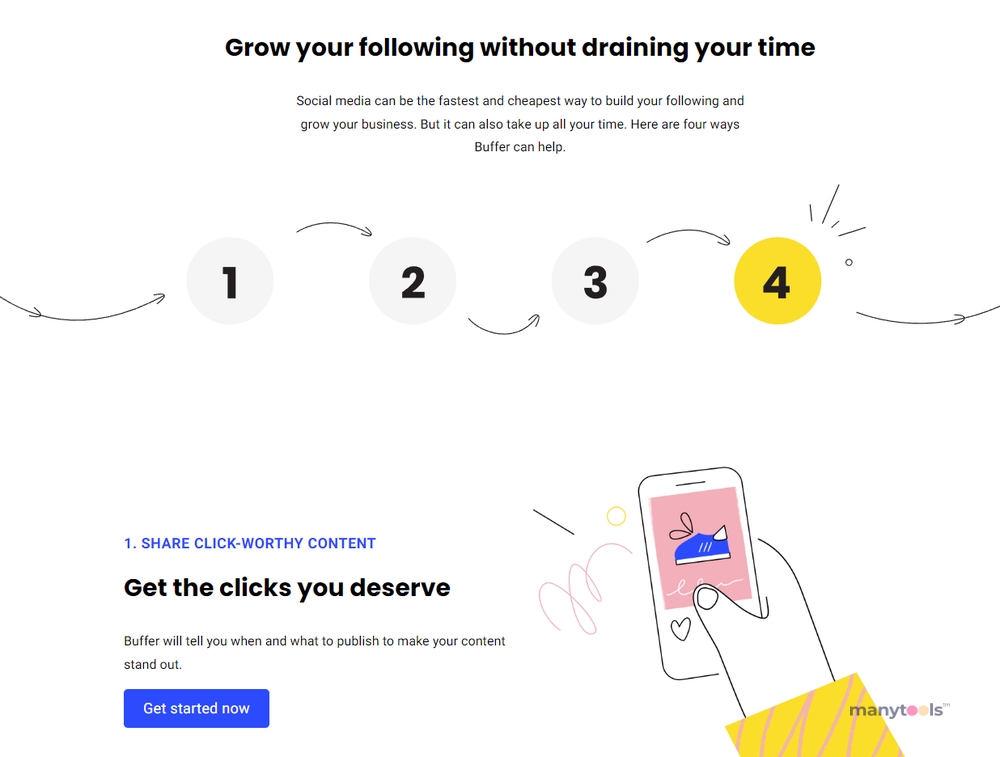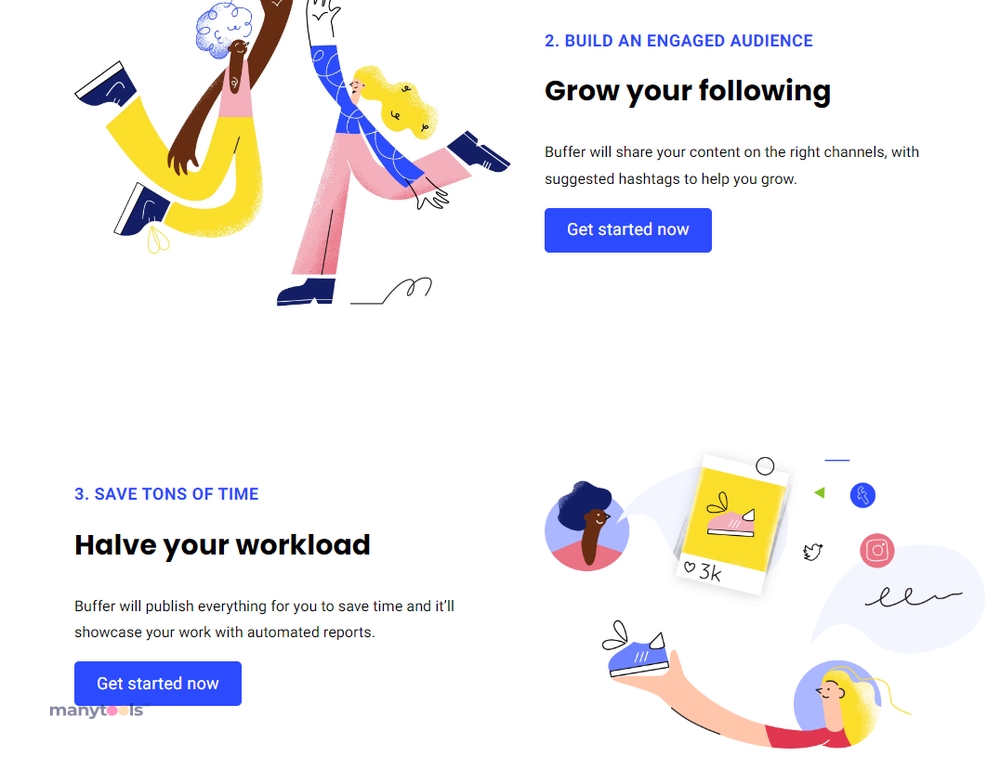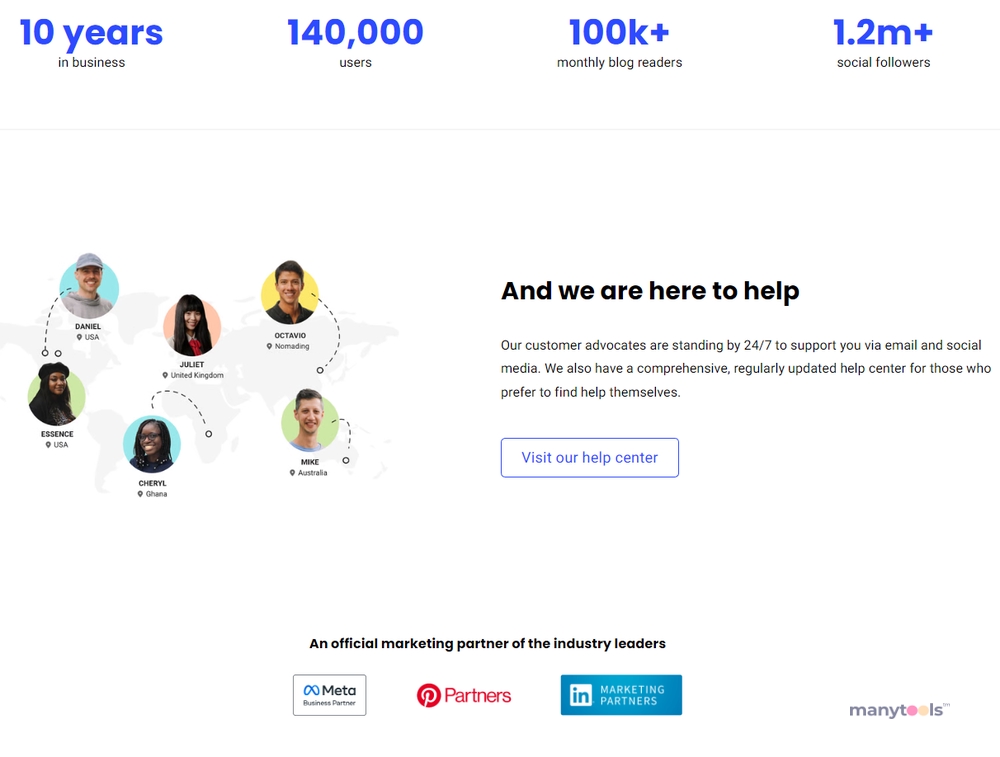 Buffer is a remarkable tool that has revolutionized the way small businesses manage their social media. It's like having your very own social media manager, but without the hefty price tag. With Buffer, you can schedule posts, analyze performance, and manage all your social media accounts in one place.
The Unique Selling Proposition
Buffer takes the stress out of managing multiple social media accounts. It allows you to schedule posts for different times and days, ensuring your social media presence is consistent. The ability to plan ahead means you can spend less time posting and more time growing your business.
Convenient and User-Friendly
The beauty of Buffer lies in its simplicity. It's user-friendly, with a clean and intuitive interface. This makes it easy for anyone, even those without a background in social media management, to navigate and use the platform effectively.
Features and Functions
Buffer is packed with powerful features that make social media management a breeze. From a unified dashboard where you can manage all your accounts to detailed analytics to track your performance, Buffer has it all. You can even create and schedule content with ease, allowing you to maintain a consistent presence on social media.
Flexibility and Versatility
Buffer supports a wide range of social media platforms, including Facebook, Twitter, LinkedIn, Instagram, and Pinterest. This flexibility means you can manage all your social media accounts from one central location, saving you time and effort.
Performance Tracking
One key feature of Buffer is its in-depth analytics. You can track your social media performance, identify what's working and what's not, and adjust your strategy accordingly. This data-driven approach ensures you get the most out of your social media efforts.
Cost-Effective Solution
For small businesses, budget is often a concern. Buffer offers a cost-effective solution to social media management. With various plans to suit different needs, you can choose the one that's right for your business without breaking the bank.
In the fast-paced world of digital marketing, Buffer is a game-changer. It simplifies social media management, allowing small businesses to stay competitive and grow their online presence without the need for a dedicated social media team. Offering convenience, powerful features, and cost-effectiveness, Buffer is the ultimate social media toolkit for small businesses.
Buffer Review
27 Mar 2023
The pinnacle of success for contemporary technology is when it becomes so closely associated with a task that the product name turns into a verb. We can Tweet, Skype, and Buffer. Buffering social media content entails publishing it across multiple platforms via the Buffer Chrome extension or the Buffer software. Since its inception in 2010, this has been the primary feature of Buffer, and it continues to excel as a sleek social media tool today. It provides exceptional tools for posting content on all major social networks and boasts a user-friendly interface. With just a little practice, anyone can become a proficient Buffer user, distinguishing it from its feature-laden competitors that can inundate users with an excess of options.
REVIEWS AND EXPERT OPINION Buffer
Buffer is an excellent resource, yet maintaining a competitive edge in marketing requires a robust social media plan. Small and medium-sized businesses may lack the time or expertise to develop this on their own, but for the cost of a business meal, a Fiverr-based social media professional can elevate your enterprise to new heights.
Complete Review of Buffer (Is It The Right Solution?)
Buffer successfully fulfills its pledge by providing a straightforward, smooth process for scheduling and posting to all your social media platforms. It comes equipped with ample features that make the investment truly valuable. For those seeking the ultimate social scheduling solution, Buffer is the ideal tool.
Other Tools Like
Buffer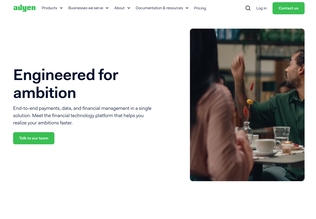 Adyen
adyen.com
Paid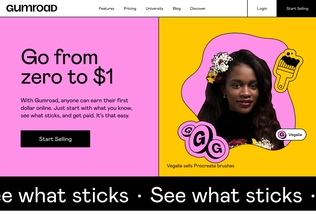 Gumroad
gumroad.com
Paid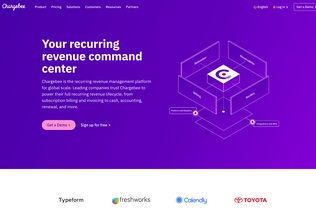 Chargebee
chargebee.com
Trial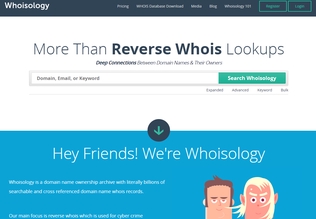 Whoisology
whoisology.com
Trial
Comments