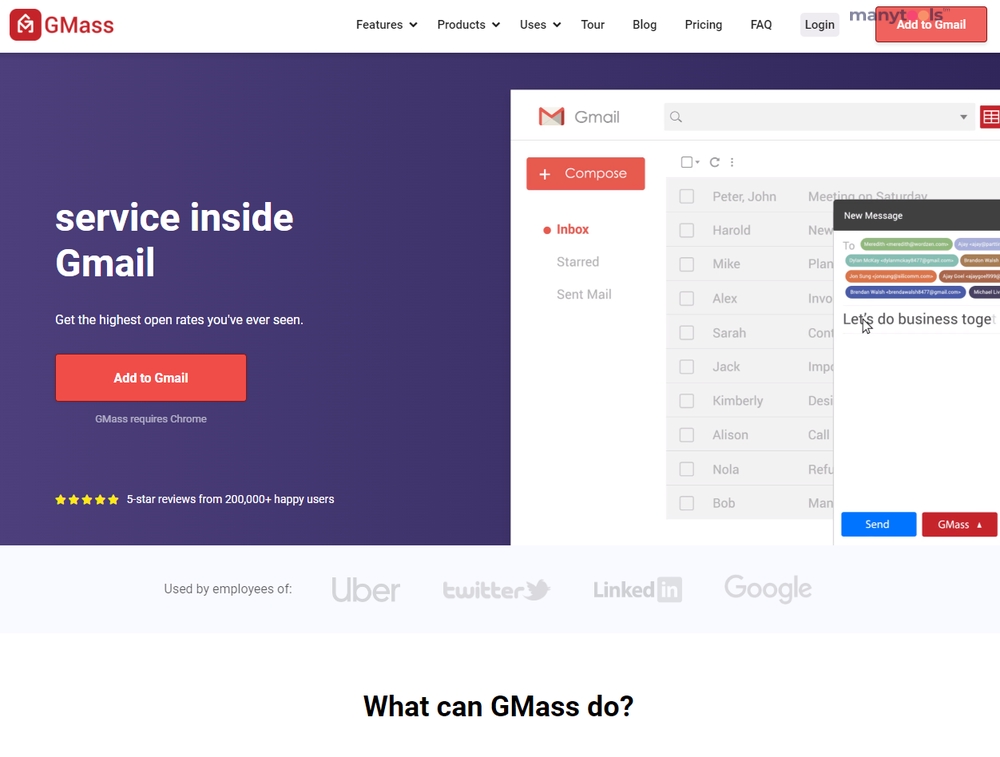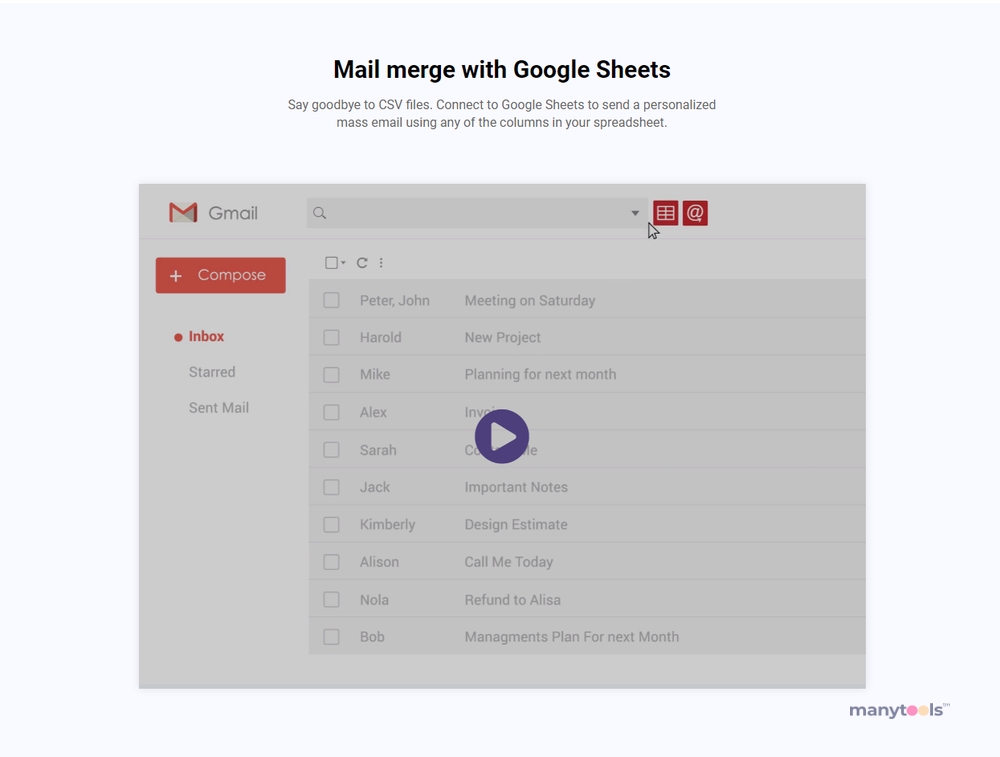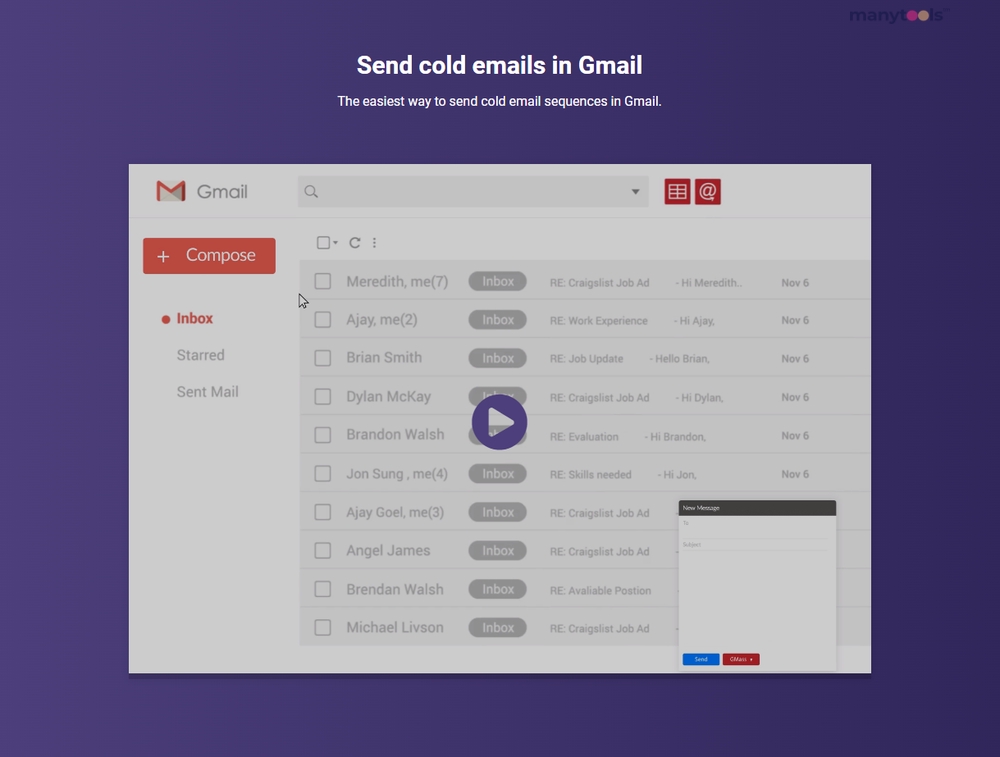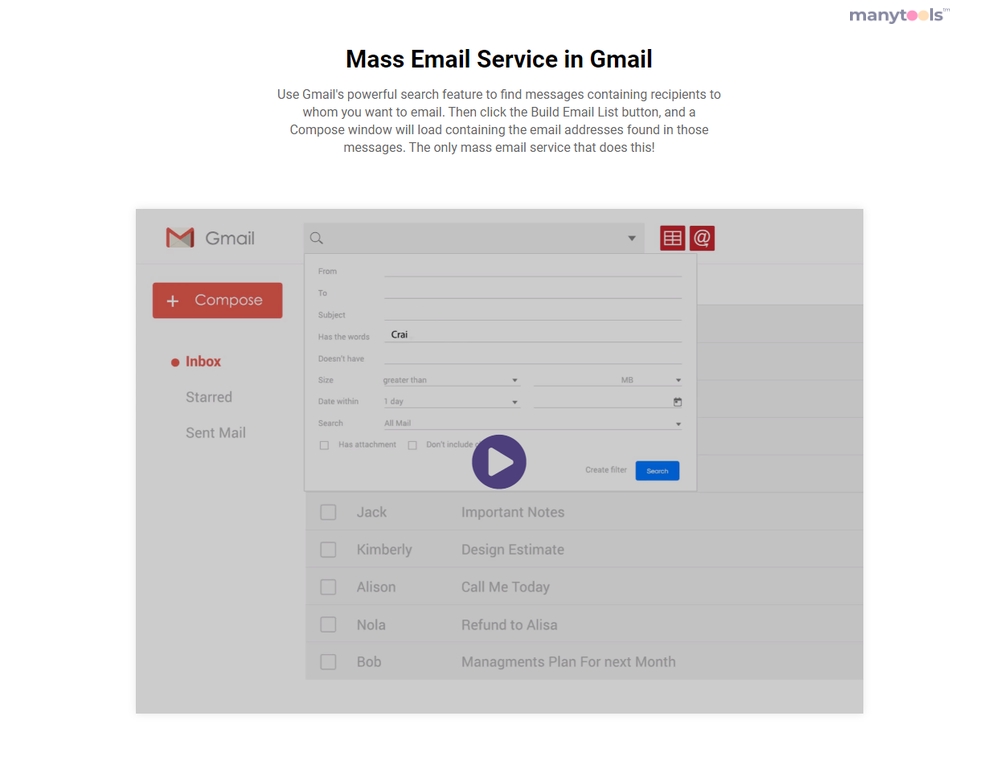 Introducing GMass: The Power of Mass Emailing
GMass is a revolutionary tool that is transforming the world of email marketing. It's a user-friendly platform that integrates with Gmail, making it easier than ever to manage mass emails and mail merge campaigns from within your existing email interface.
Revolutionizing Email Campaigns
With GMass, you can schedule emails in advance, ensuring your messages are sent at the most optimal time. Say goodbye to manually sending out emails one by one. GMass lets you reach your entire contact list in one go, making it an excellent tool for those who manage large email campaigns.
Effortless Scheduling and Merging
GMass simplifies your workflow by allowing you to schedule emails and conduct mail merge campaigns directly from Gmail. This seamless integration takes the headache out of mass emailing, allowing you to focus on what matters most: your message and its recipients.
Boosting Productivity
GMass is more than just a mass-emailing tool. It's a powerful productivity booster. By streamlining your email management process, GMass frees up time for you to concentrate on crafting compelling content and nurturing customer relationships.
Key Features of GMass
What sets GMass apart is its impressive array of features. It's not just about sending emails; GMass provides you with valuable insights into your campaign performance. With the ability to track opens, clicks and replies, you'll have all the data you need to refine your strategies and improve your results.
A Tool for Every Digital Professional
Whether you're a developer, designer, SEO guru, webmaster, affiliate marketer, growth hacker, data analyst, or content creator, GMass is a tool that deserves a spot in your digital toolkit. It's designed to simplify your life and help you achieve your communication goals with ease.
The Future of Email Marketing
GMass represents the future of email marketing. It's a tool that embraces simplicity and effectiveness, making it an essential asset for any digital professional. With GMass, you have the power to send email campaigns inside Gmail, revolutionizing the way you connect with your audience.
Try GMass Today!
Why wait? Embrace the power of GMass and transform your email marketing strategy. Equip yourself with the tools you need to succeed and see the difference GMass can make in your digital communication. It's time to take your email campaigns to the next level with GMass!
GMass Review & Tutorials 2023
13 Feb 2023
GMass ranks among the top outreach tools you'll ever employ. It takes care of various tasks, such as sending personalized emails on a large scale, thorough campaign monitoring, and even dispatching automated follow-ups to optimize response rates. I can state that GMass is among the most potent and cost-effective outreach tools available today. Moreover, it is ideal for sending mass emails, regardless of your expertise or experience level.
GMass Review for 2023 – Features & Pricing Breakdown
16 Sep 2022
GMass is a comprehensive email outreach solution that enables you to send customized bulk emails directly from your Gmail account. It also facilitates the creation of automated follow-up email campaigns and sequences, ensuring each recipient receives an email tailored with the same template yet containing their personal information. GMass allows you to send individualized emails straight from your Gmail inbox. To sum it up, GMass combines the functionalities of marketing software, a sales CRM, and a customer support tool all within a single platform!
The Ultimate Guide To Gmass Review – Is It Worth Your Money Or Not?
01 Mar 2022
If you're searching for a solution to send mass emails to your subscribers effortlessly, Gmass is the perfect option. With its user-friendly interface and comprehensive features, this tool allows you to launch unlimited email campaigns directly from your Gmail account. There's no need to set up a new campaign for each mailing, as all your previous campaigns remain accessible within Gmass!
Other Tools Like
GMass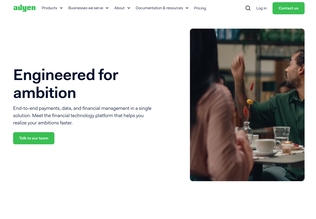 Adyen
adyen.com
Paid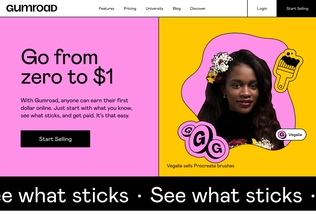 Gumroad
gumroad.com
Paid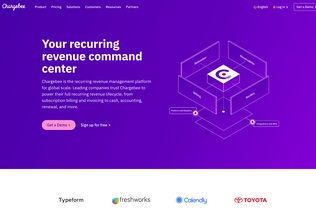 Chargebee
chargebee.com
Trial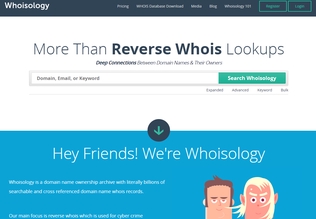 Whoisology
whoisology.com
Trial
Comments