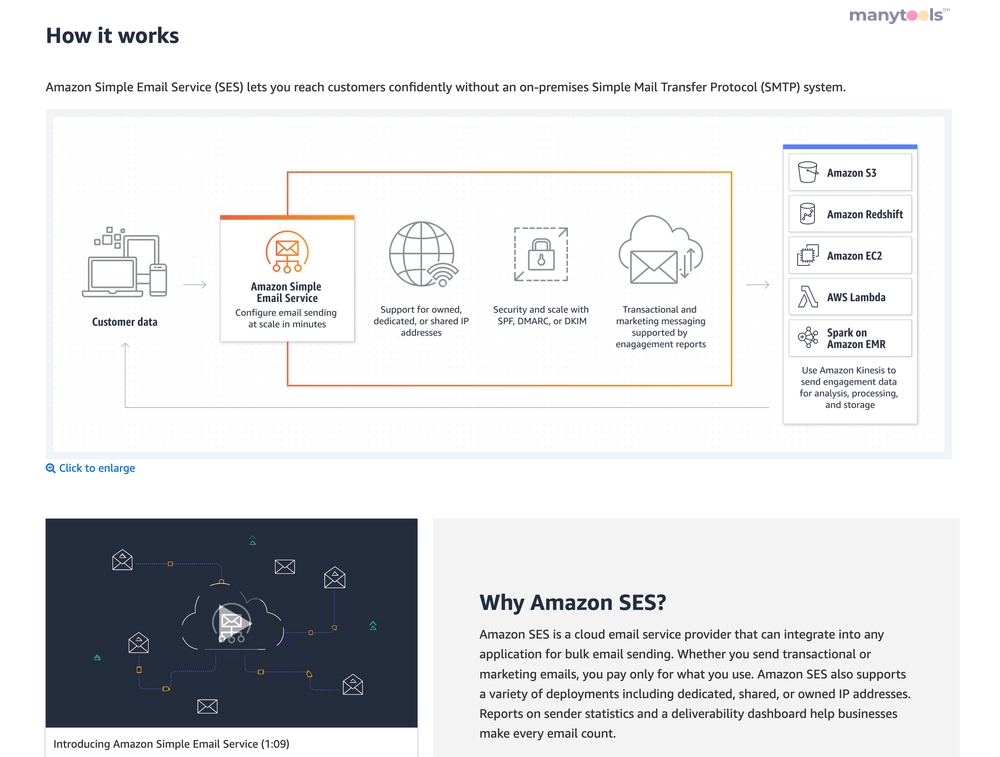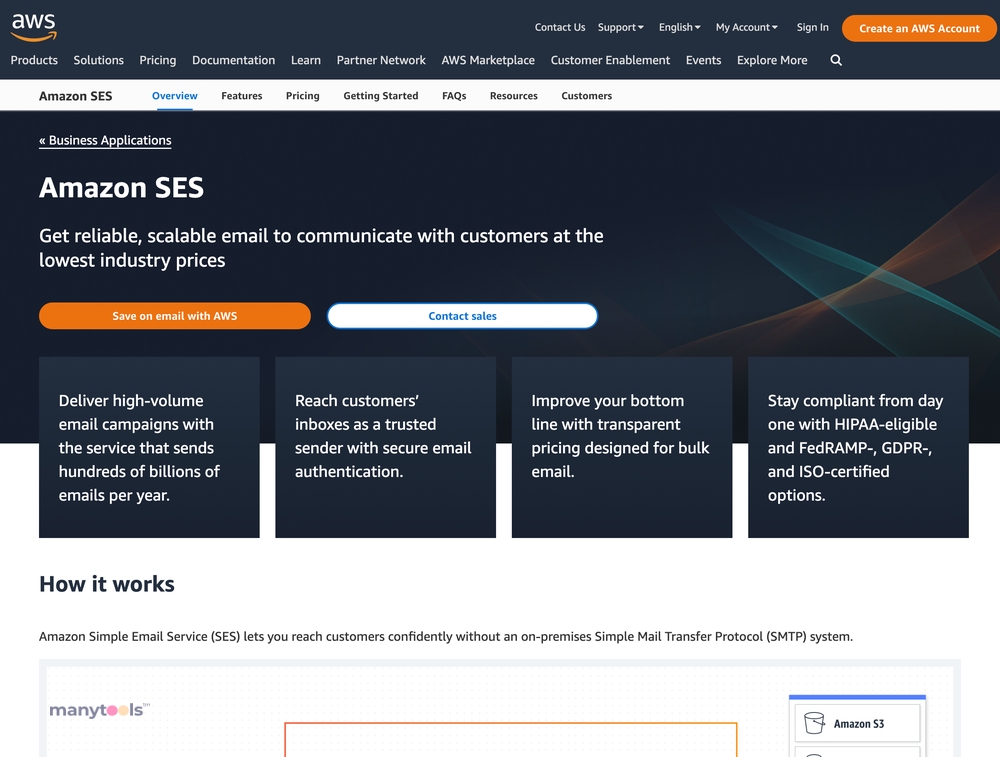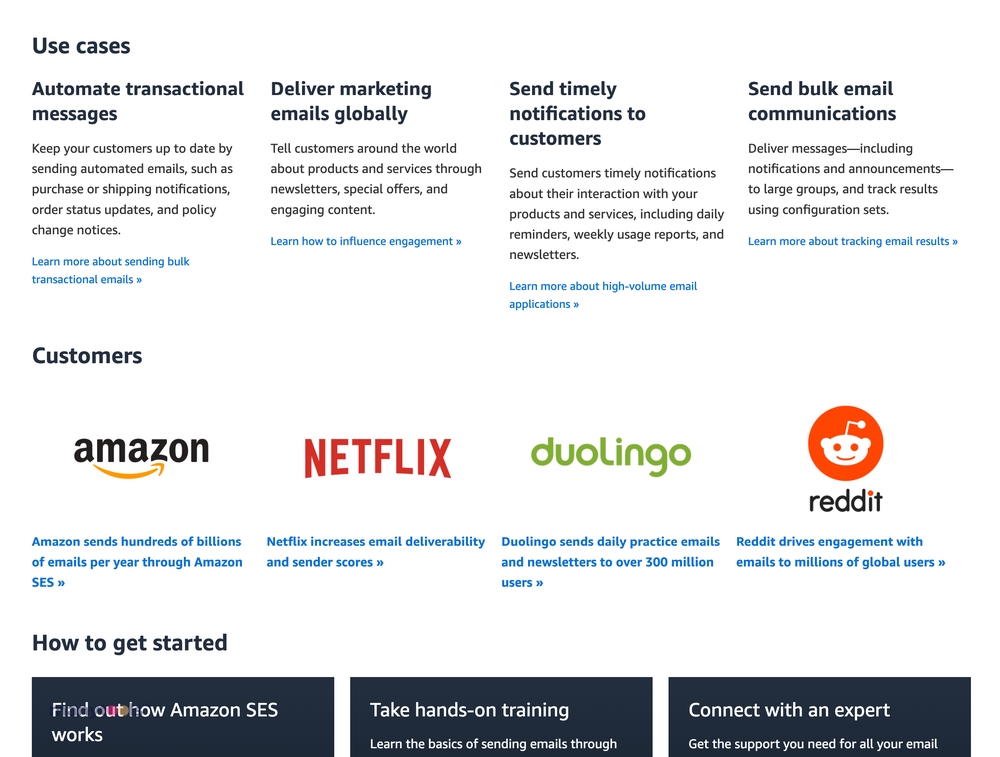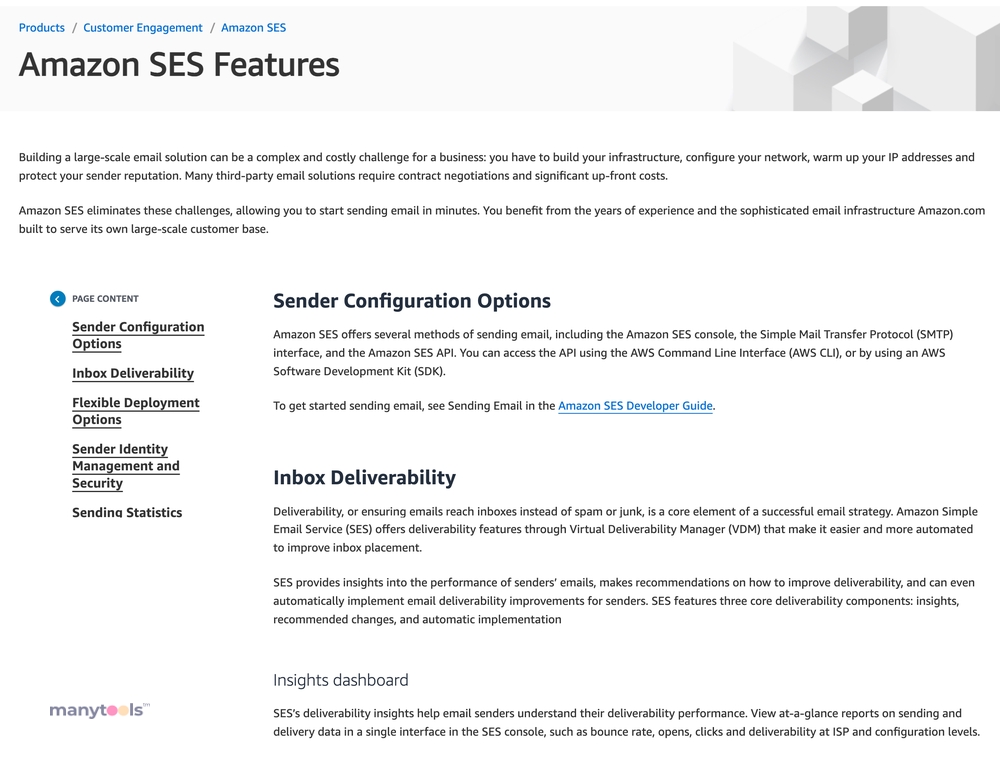 Introducing Amazon Simple Email Service
Amazon Simple Email Service (SES) is a flexible, scalable, and cost-effective tool designed to send emails from any application. As a part of the renowned Amazon Web Services, it stands as a reliable solution to all your email needs.
A Paradigm Shift for Developers
Developers have found Amazon SES to be a game-changer. It allows them to incorporate email functionality within applications, taking the user experience to new heights. The end result? Enhanced interaction between the application and the user.
Scalability at Its Best
Amazon SES is perfect for those who need to send bulk emails without worrying about scalability. Whether you're sending a few emails or millions, Amazon SES can handle it all. It is designed to grow your business, making it a smart choice for startups and large corporations alike.
Cost-Effective Solution
One of the key features of Amazon SES is its cost-effectiveness. Unlike other email service providers that may have high fees, Amazon SES offers a pay-as-you-go model. This means you only pay for what you use, keeping your costs to a minimum.
Flexible and User-Friendly
Amazon SES is not only robust and reliable, but it's also user-friendly. Its flexibility allows it to cater to a myriad of email requirements. Whether you're a developer looking to integrate email services within an app, or a marketer needing to send out bulk emails, Amazon SES has you covered.
Top-Notch Deliverability
In the world of email marketing, deliverability matters. Amazon SES boasts a high deliverability rate. This means that your emails are less likely to end up in your recipient's spam folder, ensuring your message is seen and heard.
Conclusion
To wrap it up, Amazon Simple Email Service (SES) is more than just an email service provider. It's a tool that offers scalability, flexibility, cost-effectiveness, and high deliverability. Whether you're a developer, marketer, or business owner, Amazon SES could be the perfect tool to take your email strategy to the next level. Get ready to simplify your email operations with Amazon SES!
Other Tools Like
Amazon Simple Email Service (SES)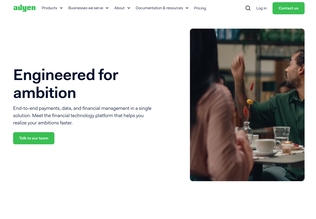 Adyen
adyen.com
Paid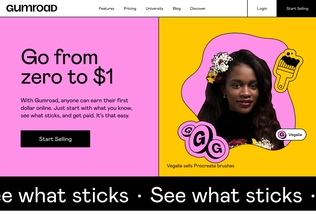 Gumroad
gumroad.com
Paid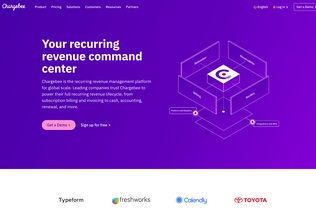 Chargebee
chargebee.com
Trial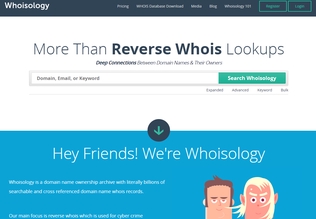 Whoisology
whoisology.com
Trial
Comments