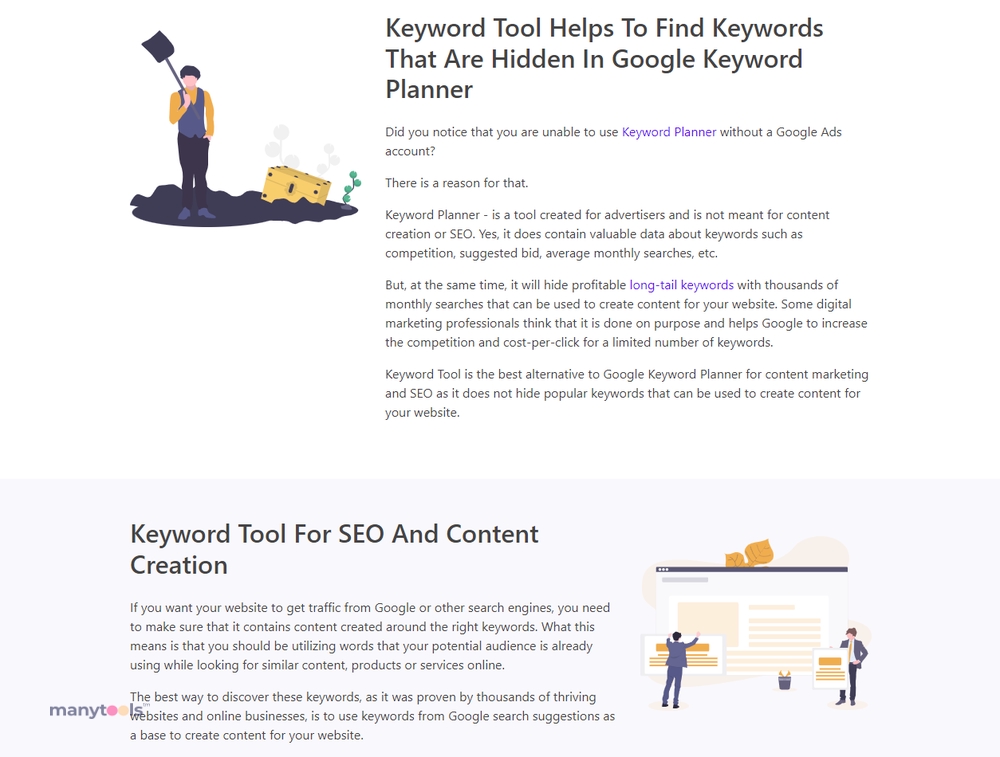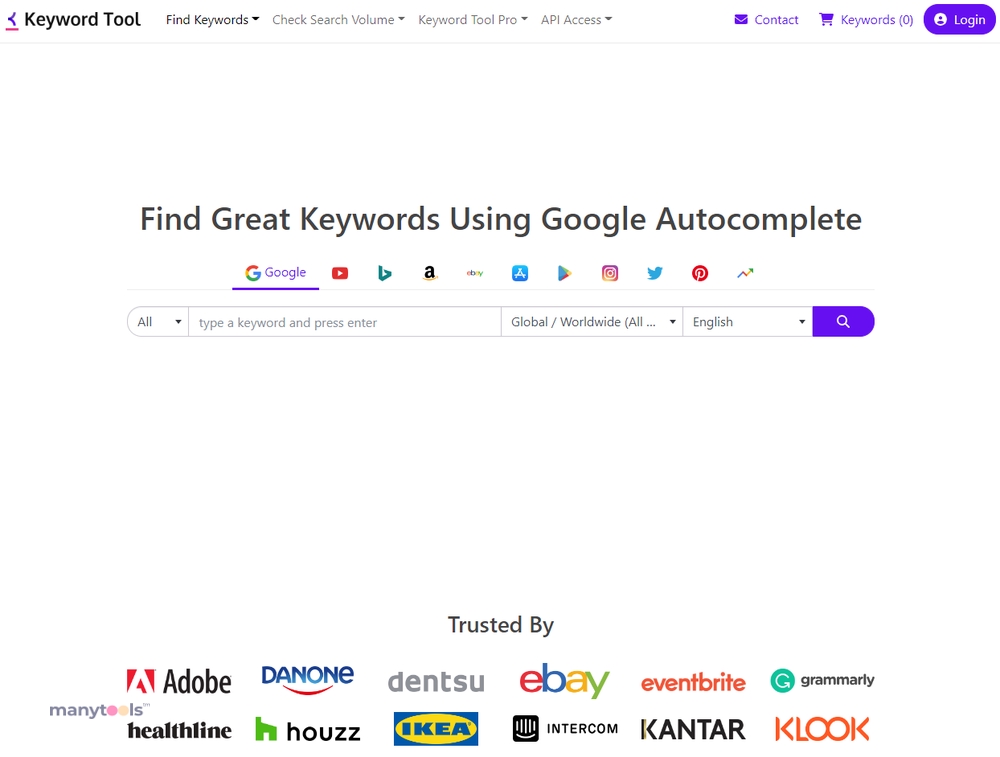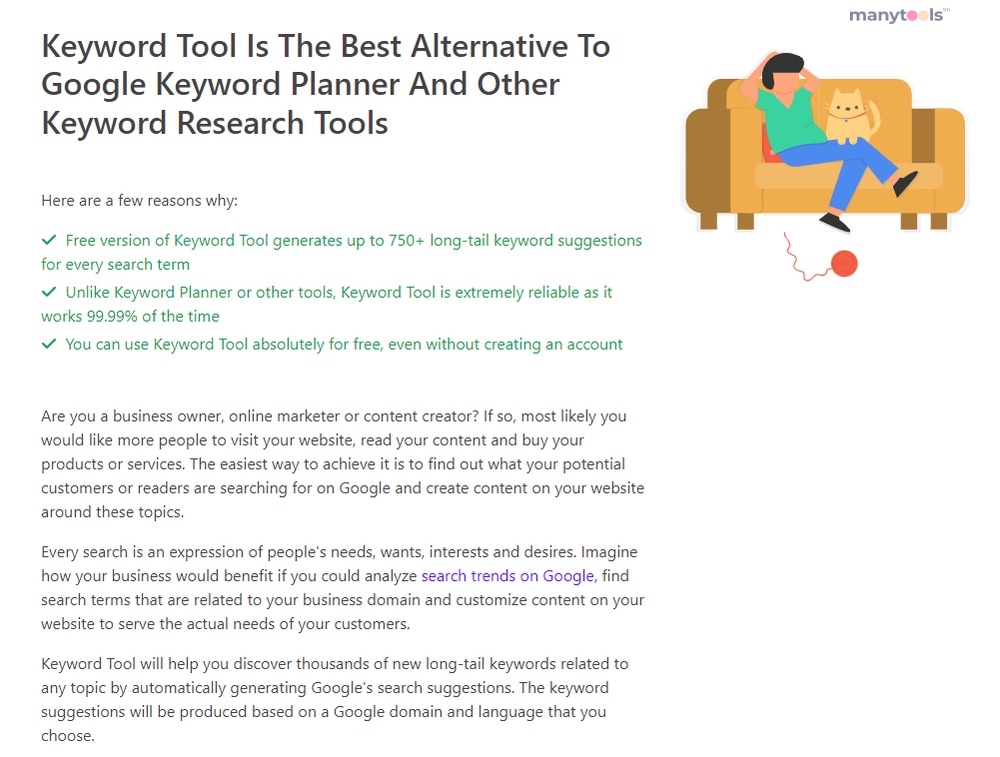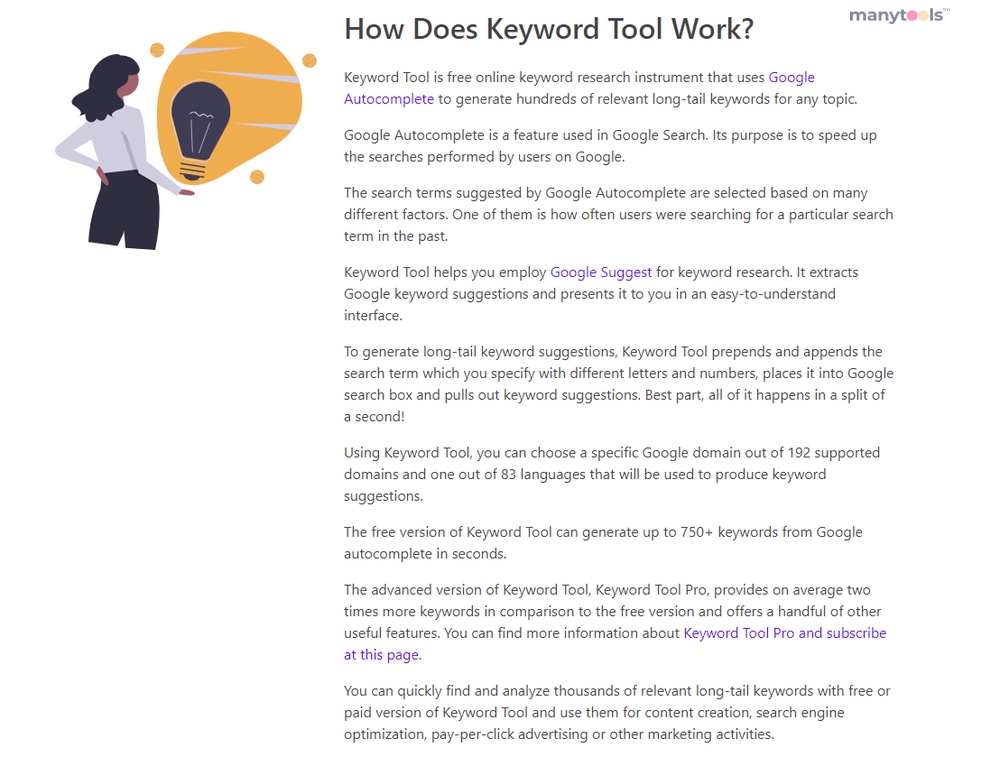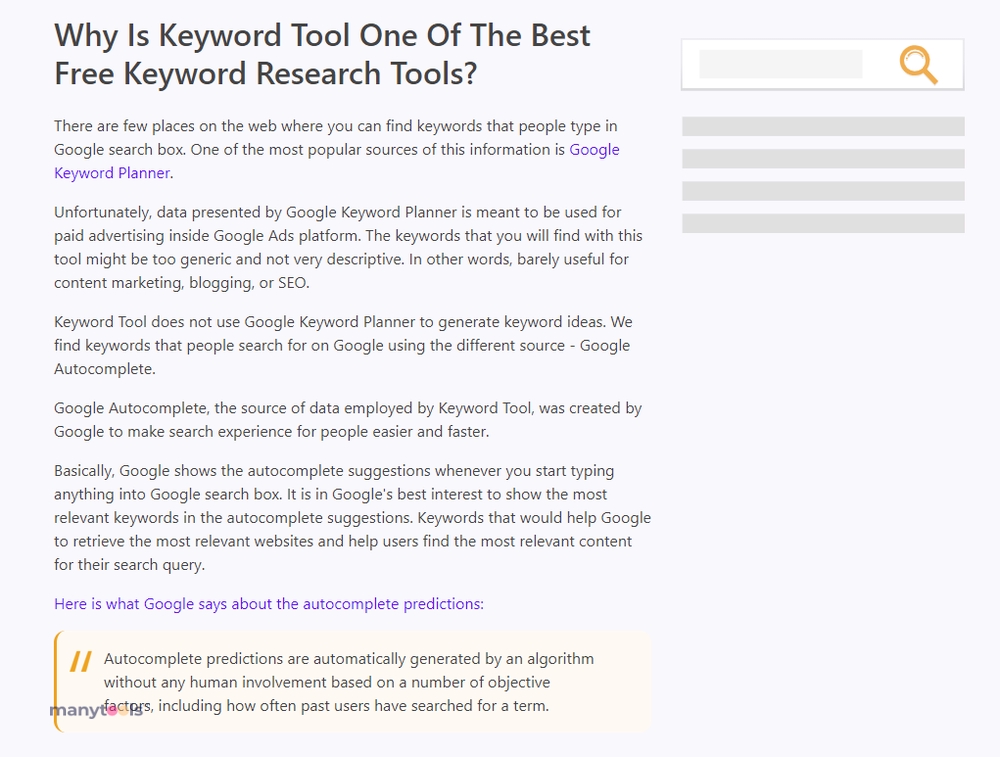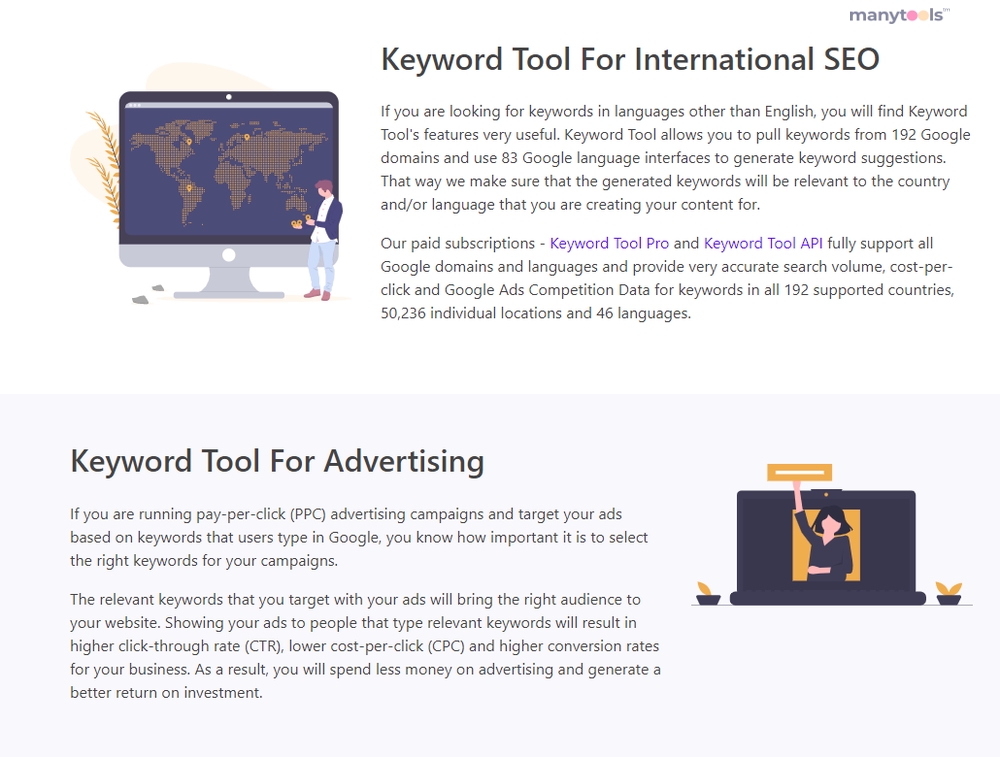 Discover the Power of KeywordTool.io
Meet KeywordTool.io - a powerful SEO and PPC keyword research tool that puts Google's Keyword Planner to shame. It takes the guesswork out of your keyword research, providing you with thousands of long-tail keyword suggestions in seconds. Let's dive deeper into this remarkable tool and see how it can empower your digital endeavors.
Your Secret Weapon
The magic of KeywordTool.io lies in its utilization of Google Autocomplete. Not only does it present you with a plethora of keyword ideas, but they are also based on what real people are typing into Google. This offers a unique insight into the searcher's intent, enabling you to tailor your content to their needs.
Made Simple
The beauty of KeywordTool.io is its simplicity. With a user-friendly interface, you can easily navigate through the tool and start generating keywords instantly. The process is straightforward - just enter your keyword and let the tool do the magic. The results? A list of highly relevant long-tail keywords that can boost your SEO strategy.
Uncover Valuable Keyword Insights
KeywordTool.io goes beyond just generating keyword suggestions. It also provides you with valuable insights into each keyword, including search volume, CPC, and competition level. This data is crucial in making informed decisions about which keywords to target, helping you maximize your SEO and PPC efforts.
Free to Use, No Strings Attached
KeywordTool.io offers a free version that provides up to 750+ keyword suggestions for every search, making it a valuable resource for all digital professionals. Whether you're a developer, designer, or a growth hacker, it has something to offer you.
Expand Your Keyword Horizons
One of the standout features of KeywordTool.io is its versatility. It not only generates keywords for Google but also for other platforms like YouTube, Amazon, and Instagram. This allows you to expand your keyword research beyond Google, helping you reach your audience wherever they are online.
Wrapping Up
KeywordTool.io is a robust keyword research tool that offers a simple yet effective solution for digital professionals. Its ability to generate thousands of long-tail keywords in seconds, combined with valuable insights, make it a must-have tool in your digital toolkit. Start using KeywordTool.io today and experience the difference it can make in your SEO and PPC campaigns.
Other Tools Like
KeywordTool.io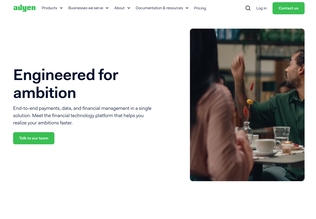 Adyen
adyen.com
Paid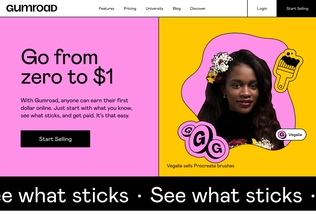 Gumroad
gumroad.com
Paid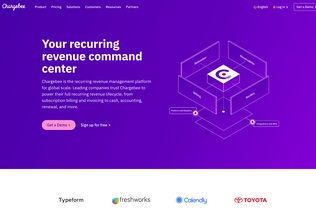 Chargebee
chargebee.com
Trial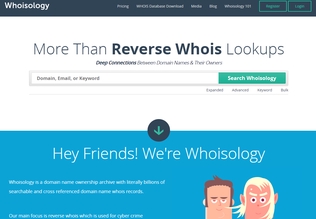 Whoisology
whoisology.com
Trial
Comments