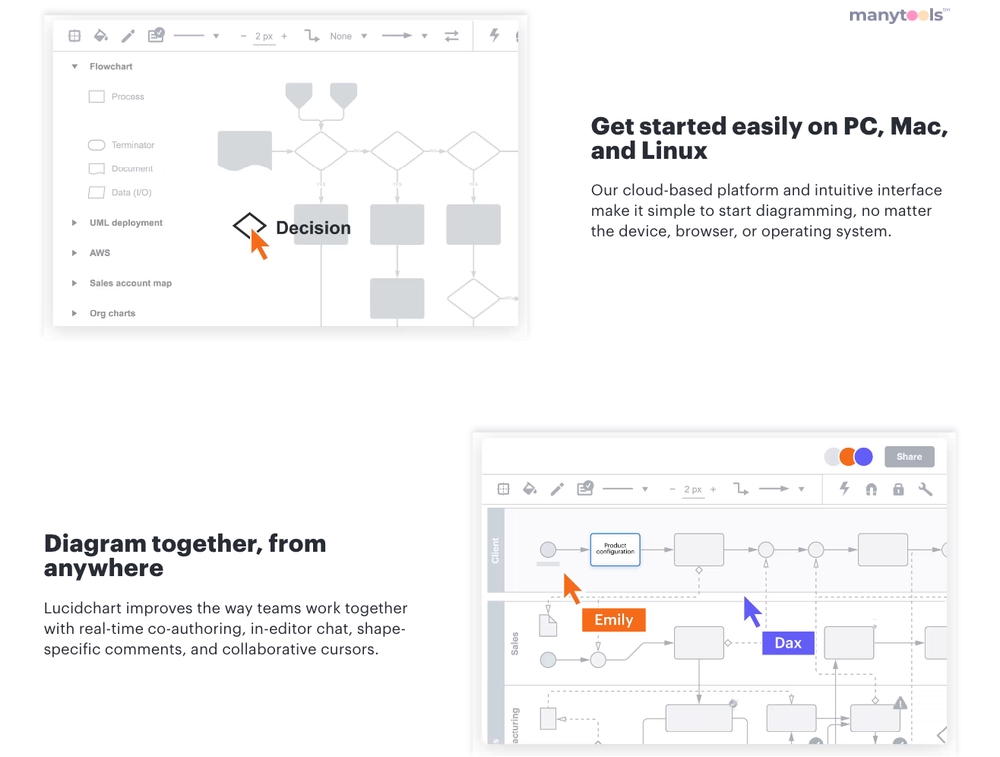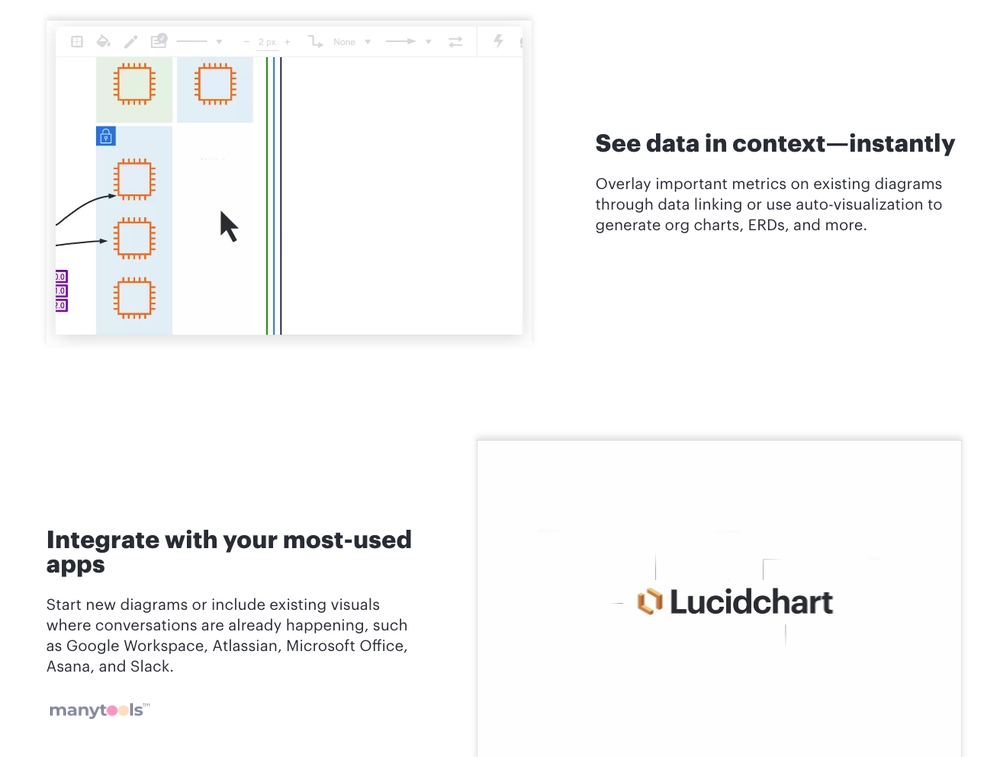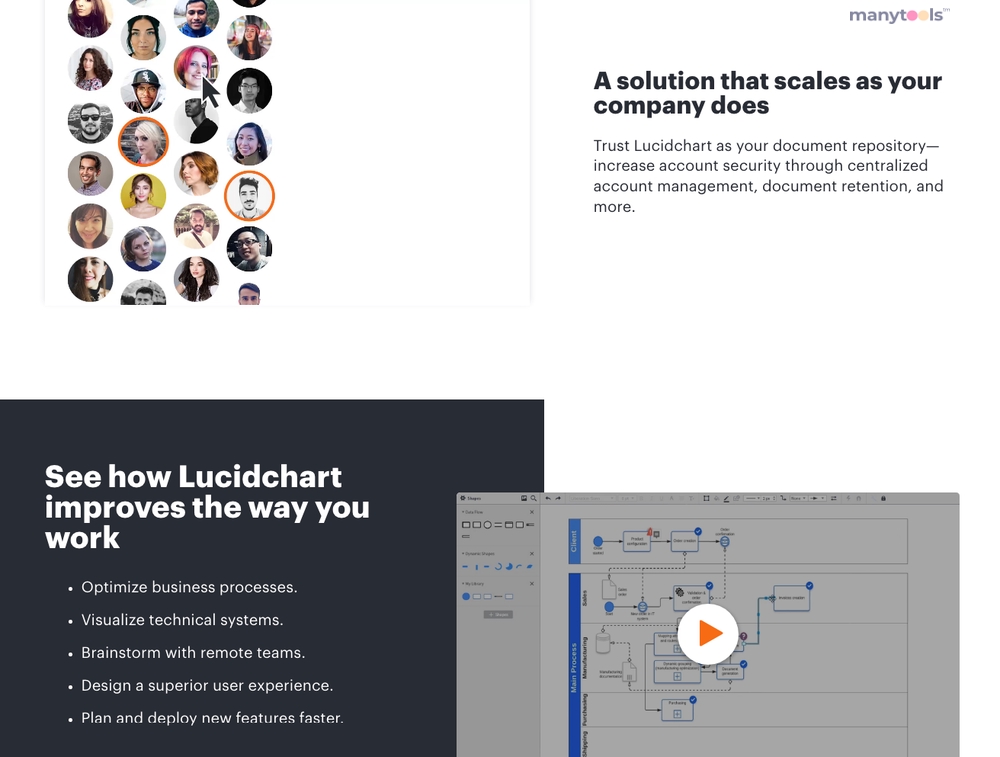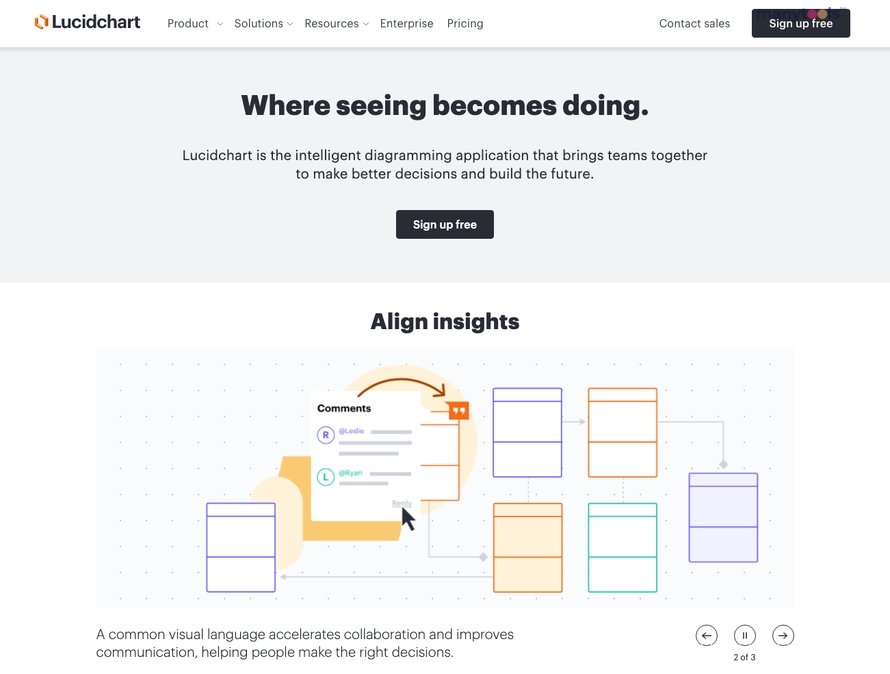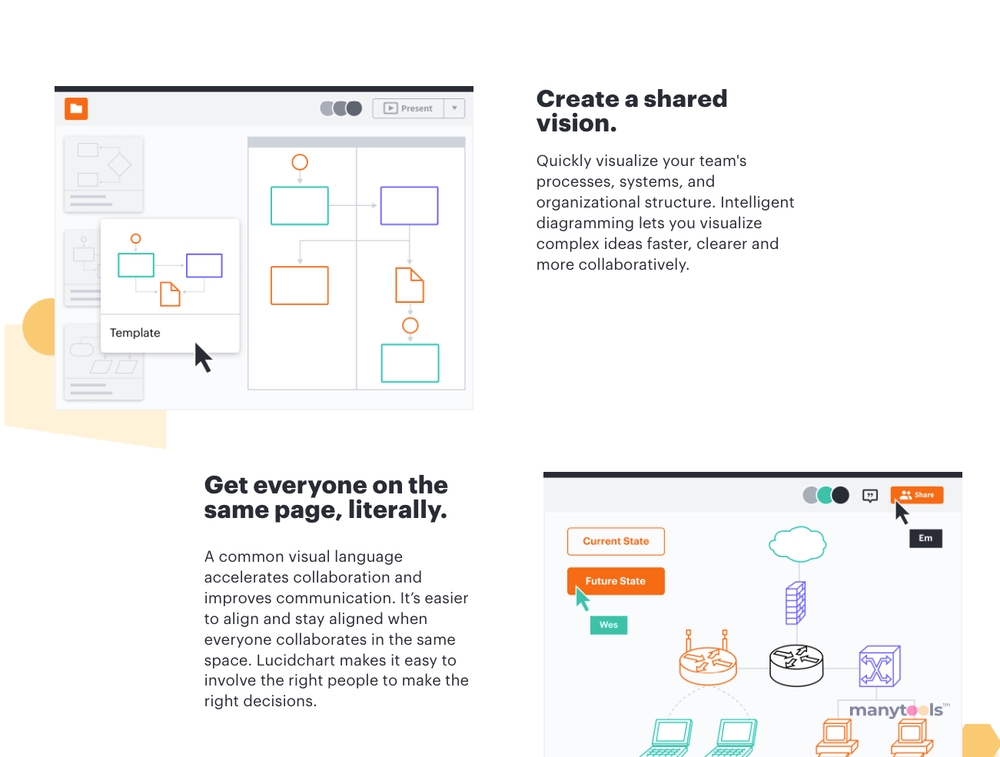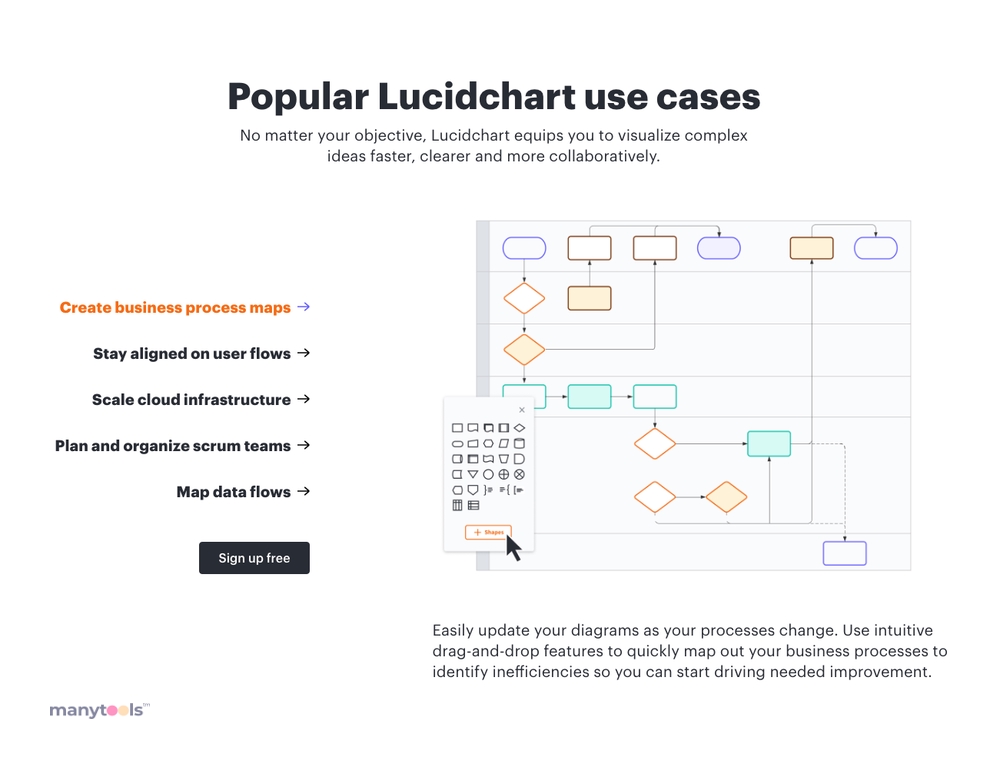 A Visual Collaboration Platform
Delving into the world of digital visualization and collaboration, we find Lucidchart. This cloud-based solution empowers users to transform complex ideas into comprehensible diagrams. It's not just about creating stunning visuals, but about making sense of the intricate processes that drive businesses and projects.
Revolutionizing Flowcharts and Diagrams
Lucidchart brings a fresh perspective to diagramming. It offers an intuitive interface that allows users to swiftly create professional-looking flowcharts, mockups, UML diagrams, and more. Built to be user-friendly, even the most complex diagrams can be designed with ease, making this tool a firm favorite among developers, data analysts, and content creators alike.
Real-time Collaboration and Sharing
One of Lucidchart's standout features is its real-time collaboration functionality. Multiple team members can simultaneously contribute to a diagram, making it an invaluable tool for brainstorming sessions and team projects. Sharing your work is also a breeze with options to publish, embed, or export your diagrams in multiple formats.
Cloud-based Convenience
As a cloud-based platform, Lucidchart offers the flexibility of accessing your diagrams from anywhere, anytime. No need for installations or software updates; all you need is an internet connection. This means you can work on your diagrams on-the-go, making it a handy tool for busy digital professionals.
Intelligent Diagramming Solution
Lucidchart takes diagramming to a whole new level with its intelligent features. Its smart formatting and styling options make it easy to create visually appealing diagrams quickly. The tool also offers dynamic shape libraries and templates, enabling you to customize your diagrams to the finest detail.
A Tool for Every Professional
Whether you're a developer creating UML diagrams, a content creator working on a storyboard, or an SEO guru mapping out a strategy, Lucidchart has something for everyone. Its versatility and adaptability make it a must-have tool for a variety of digital professionals.
Final Thoughts on Lucidchart
Lucidchart is more than just a diagramming tool. It's a platform that brings teams together, fostering collaboration, and promoting clear communication. With its powerful features, user-friendly interface, and cloud-based convenience, it's no wonder why Lucidchart is swiftly becoming the go-to tool for digital professionals across the globe.
Lucidchart - Research and Compare
Users of Lucidchart have expressed their satisfaction with the platform across various software review sites. These reviewers highlighted the ease of use, browser accessibility, and the extensive selection of user-friendly drag-and-drop features offered by Lucidchart.
Other Tools Like
LucidChart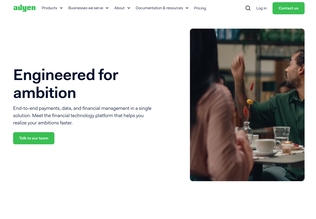 Adyen
adyen.com
Paid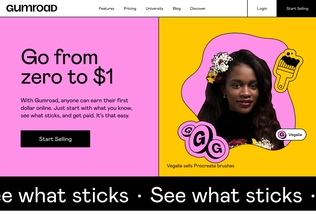 Gumroad
gumroad.com
Paid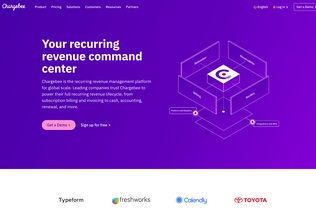 Chargebee
chargebee.com
Trial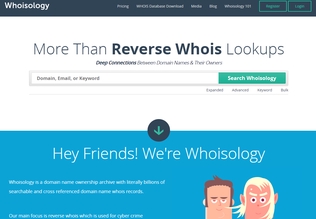 Whoisology
whoisology.com
Trial
Comments