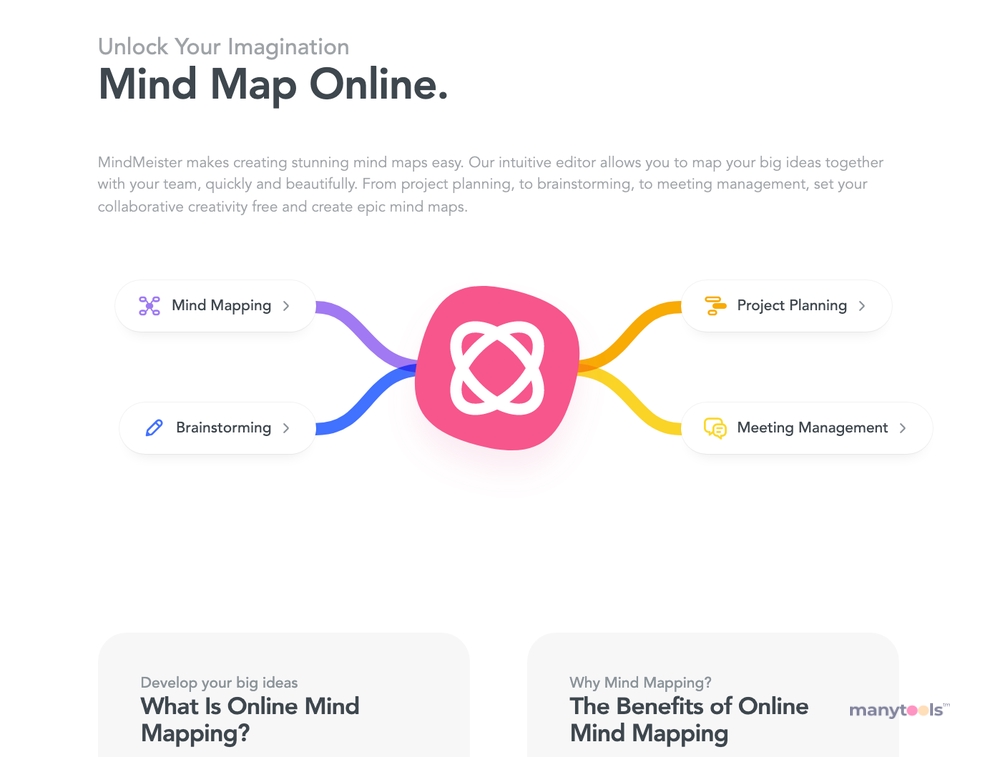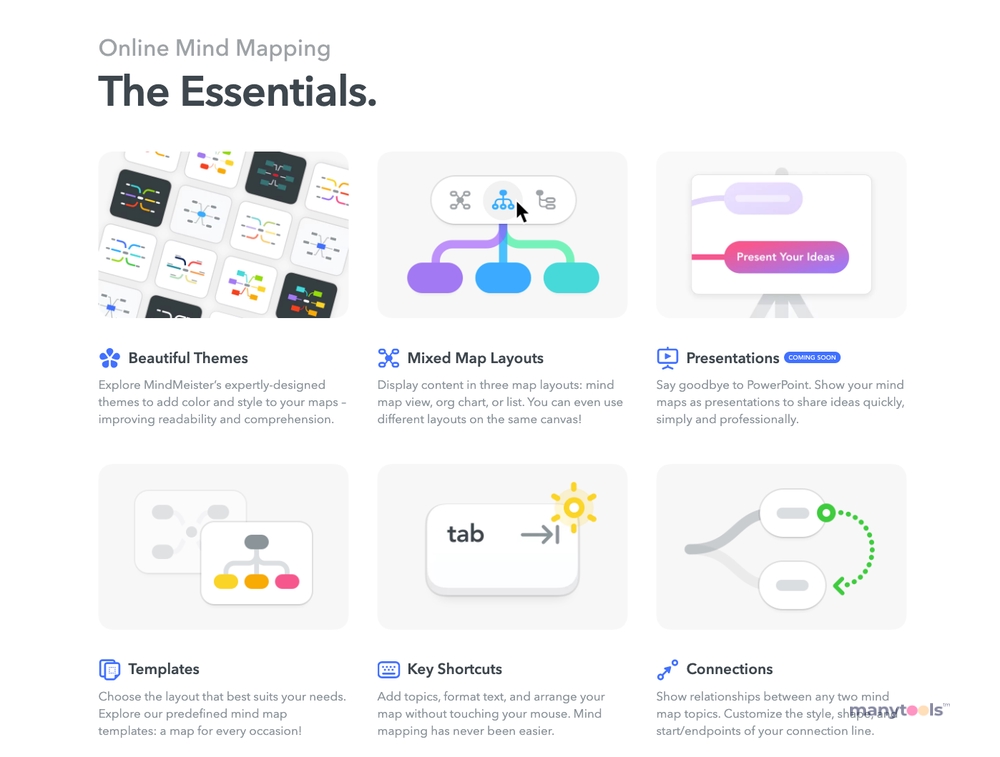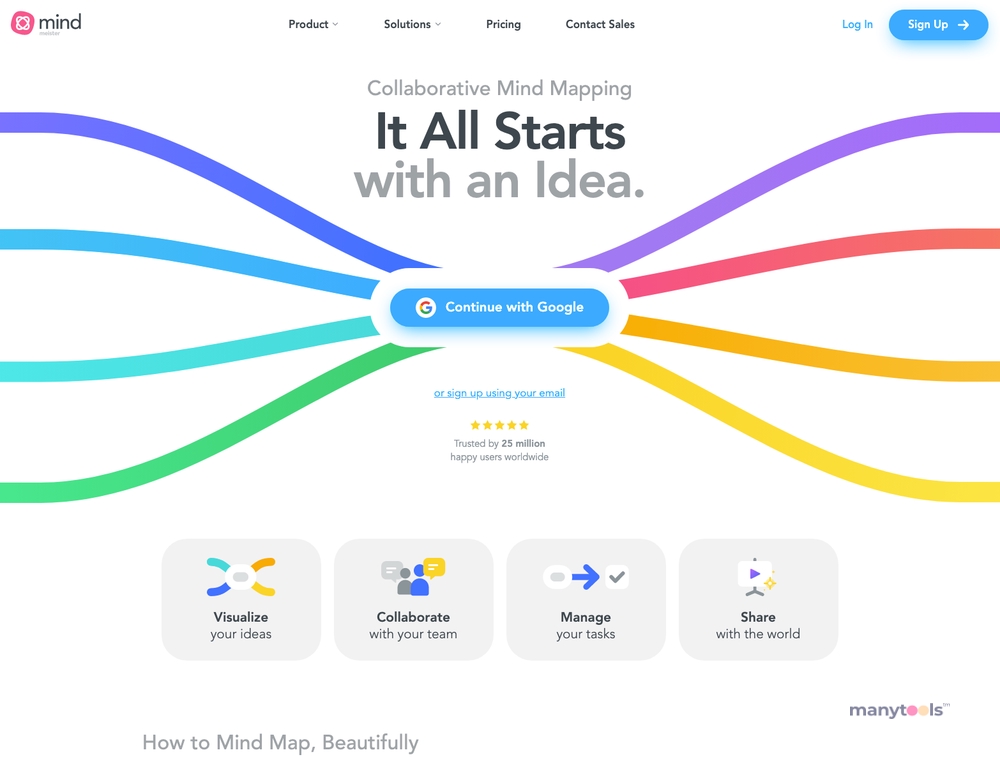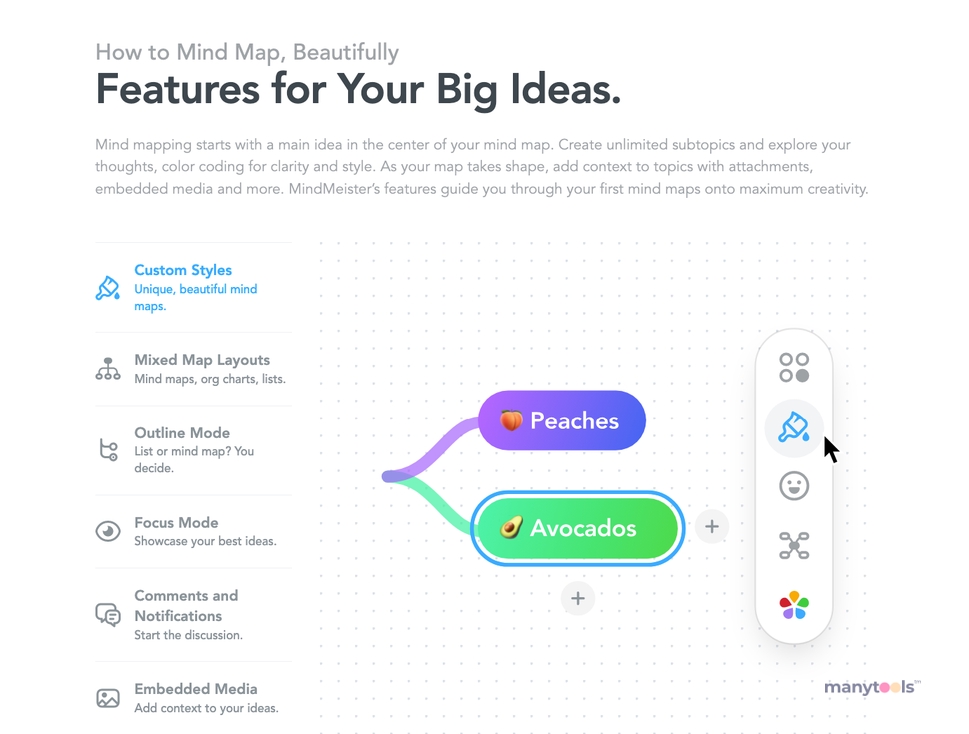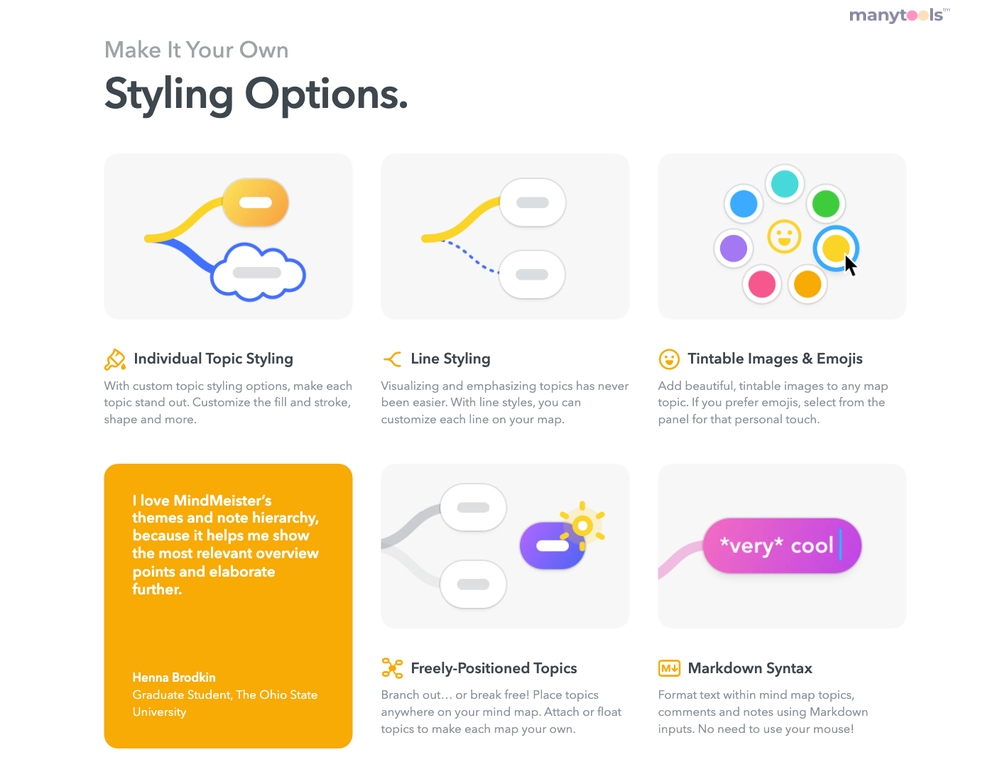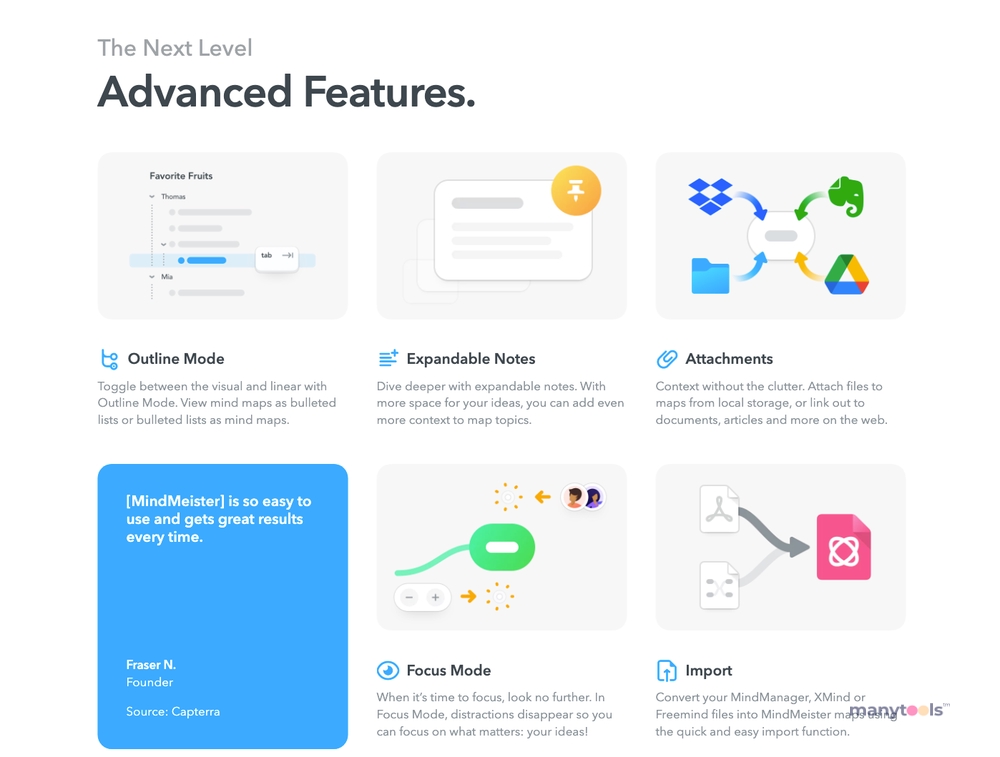 The Ultimate Tool for Collaborative Mind Mapping
MindMeister is a dynamic tool that allows you to create unique, fully customizable mind maps online. It offers a seamless way for individuals and teams to organize thoughts, brainstorm ideas, and strategize projects. It makes the process of mind mapping a breeze, whether you're a seasoned pro or a novice.
User-friendly Experience
The user interface is straightforward and intuitive. Whether you want to change alignments, add images, videos, or other elements to your mind map, MindMeister makes it as easy as a few clicks. It's designed for use on any device, enabling you to create, adjust, and view your mind maps whenever and wherever inspiration strikes.
Enhanced Collaboration
Collaboration is at the heart of MindMeister. It allows teams to work together in real-time, fostering an environment of collective brainstorming and decision-making. With the ability to invite your team, comment, and vote on ideas, it ensures everyone's voice is heard and valuable insights don't get overlooked.
Unique Customization Options
With MindMeister, every mind map is a blank canvas. You're not restricted to traditional formats or designs. Instead, you're able to tailor your mind map according to your specific needs or preferences, making it a truly personalized tool.
Free Plan and Pro Version
MindMeister offers a free plan for those wanting to try the tool before committing to a paid plan. This is a great way to get a feel for the software and its capabilities. But for those who want more advanced features, the Pro version provides a more comprehensive solution.
Suitable for Various Professions
MindMeister isn't just for project managers or strategists. It's a versatile tool that can be beneficial across various professions. Developers, designers, SEO gurus, webmasters, affiliate marketers, growth hackers, data analysts, and content creators can all find value in this innovative resource.
Final Thoughts
Overall, MindMeister is a powerhouse of a tool for anyone seeking an efficient and effective way to visualize and organize ideas. It's more than just a mind mapping tool; it's a platform that inspires creativity, encourages collaboration, and facilitates strategic thinking. With MindMeister, the possibilities are endless.
Other Tools Like
MindMeister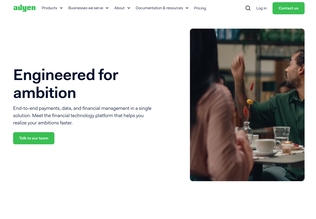 Adyen
adyen.com
Paid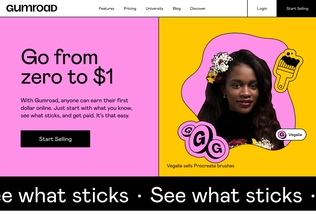 Gumroad
gumroad.com
Paid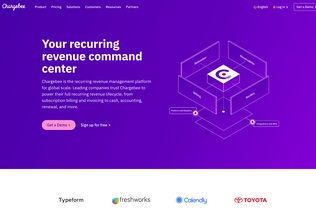 Chargebee
chargebee.com
Trial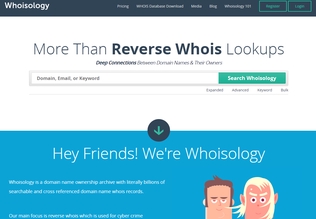 Whoisology
whoisology.com
Trial
Comments