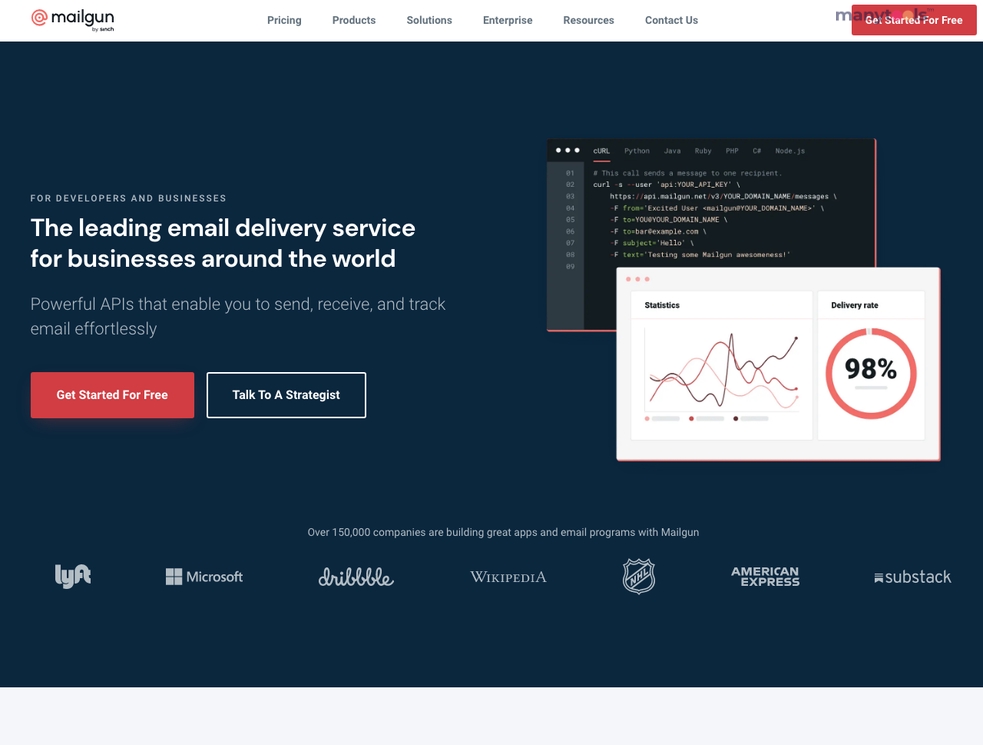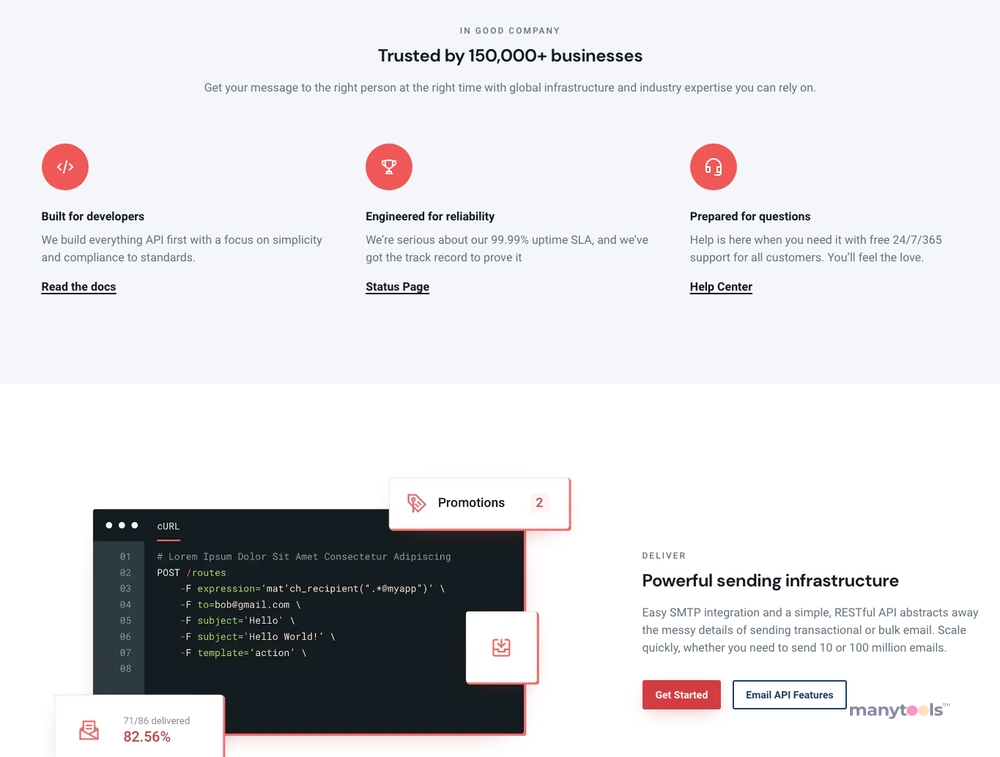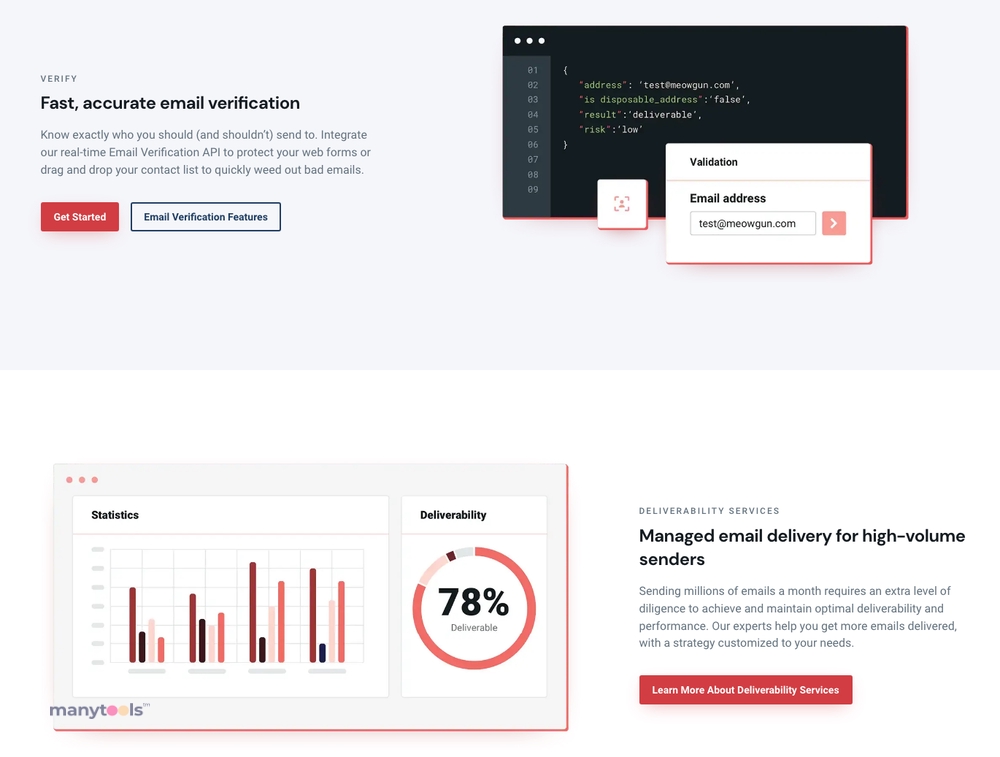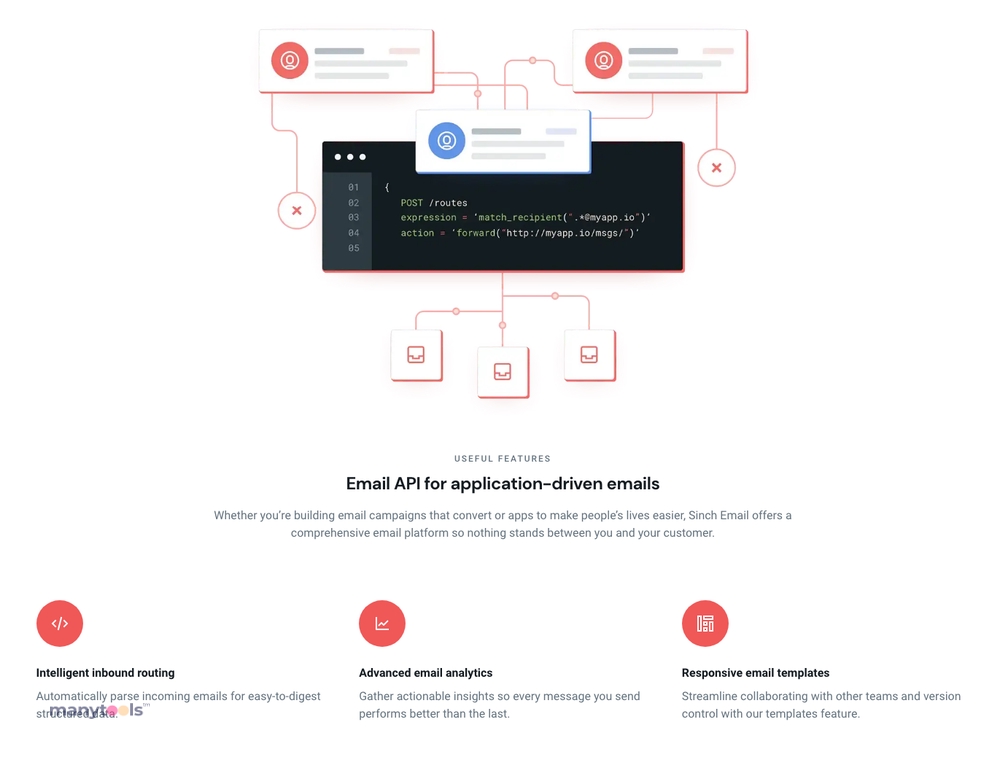 MailGun: The Powerhouse Email API Service
First off, let's dive into what Mailgun is. It's a robust transactional email API service designed specifically with developers in mind. This powerful tool allows users to send, receive, and track emails with ease. Imagine sending out thousands of emails, and being able to monitor their delivery, open rates, and interactions. That's the power Mailgun brings to the table.
Delving Deeper: A Closer Look at Mailgun's Features
Mailgun's capabilities are impressive. The service is not just about sending out emails. Its real strength lies in its flexibility and scalability. Whether you're a small business or a large corporation, Mailgun has the capacity to meet your needs. It can handle everything from basic newsletters to complex email systems with multiple triggers and conditions.
Under the Hood: Built for Developers
Let's not forget who Mailgun's primary audience is: developers. The service's APIs are designed to be user-friendly and intuitive, enabling developers to integrate Mailgun into their existing systems with minimal fuss. This ease of use, combined with its powerful features, makes Mailgun a favorite among developers worldwide.
Tracking and Analytics: The Edge Over Competitors
What sets Mailgun apart is its advanced tracking and analytics. Each email sent through Mailgun can be tracked, providing insightful data such as delivery rates, open rates, and click-through rates. This data can be instrumental in refining your email strategies and boosting your results.
Scalability: Growing with Your Business
Mailgun understands that businesses grow and evolve. That's why it offers a scalable solution. As your email requirements increase, Mailgun can effortlessly scale up to match your needs, ensuring that you always have the capacity to reach your audience.
Reliability: Ensuring Your Emails Reach Their Destination
When it comes to email delivery, reliability is paramount. Mailgun boasts high delivery rates, ensuring your emails reach their intended recipients. This reliability, coupled with its powerful features, makes Mailgun an excellent choice for businesses of all sizes.
Final Thoughts: Why Choose Mailgun?
There are plenty of email API services out there, but Mailgun stands out for its developer-centric approach, robust features, and excellent reliability. Whether you're a startup or a large enterprise, Mailgun has the tools and scalability to help your business succeed. It's more than just an email service; it's a powerful tool that can streamline your email processes and enhance your marketing strategies.
Mailgun Review 2023 (Pricing, Features, Drawbacks)
30 Dec 2022
Mailgun (mailgun.com) is a specialized email service tailored for software developers utilizing an API (Application Programming Interface) for mass email sending. A key advantage of having a Mailgun account is its seamless integration with WordPress, allowing you to add Mailgun as a plugin and send emails directly from your WordPress site. Beyond its robust API capabilities, Mailgun offers email validation, A/B testing, burst sending, and deliverability optimization features.
Mailgun Review From A Former Employee
24 Oct 2022
Mailgun's cloud-centric strategy offers numerous benefits, such as affordability, adaptability, and dependability. The ability to scale Mailgun to accommodate fluctuating demand eliminates the continuous expense of managing dedicated servers in a data center. Moreover, their Email API offering is well-established and reliable. Mailgun's email validation feature also allows users to submit a list of email addresses through their interface or access the service via API, providing insights on valid and invalid email addresses.
Mailgun Review 2023: Guide To Transactional Email Service
13 Mar 2023
Mailgun holds a prominent position as a top email API service provider, enabling you to send, validate, and receive emails via your domain on a large scale. It can be deemed an indispensable resource for meeting your digital marketing needs. Marketing professionals would strongly recommend utilizing the services provided by Mailgun. The Email List Management and Email Analytics functionalities can significantly enhance your marketing campaigns.
Other Tools Like
MailGun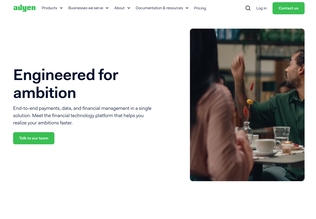 Adyen
adyen.com
Paid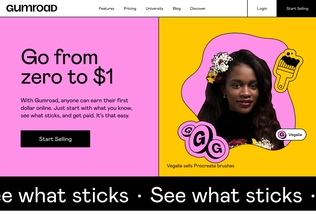 Gumroad
gumroad.com
Paid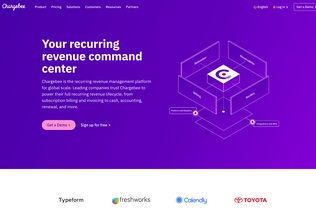 Chargebee
chargebee.com
Trial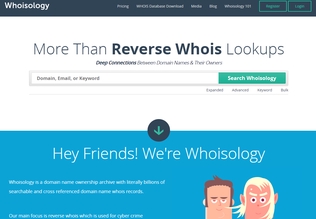 Whoisology
whoisology.com
Trial
Comments