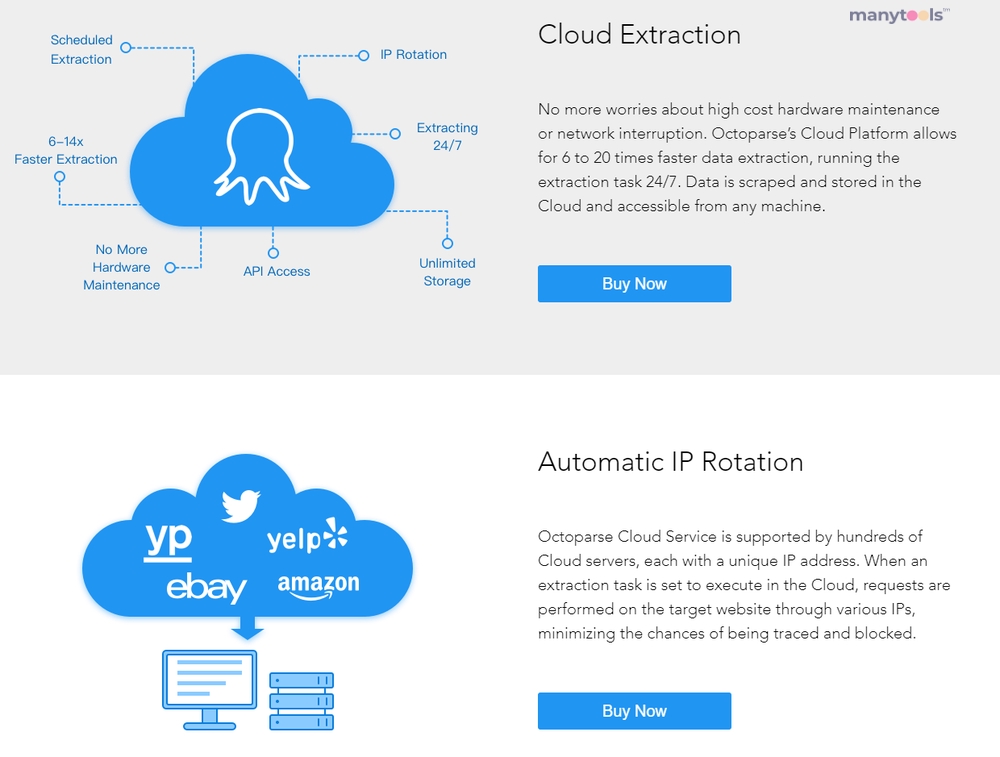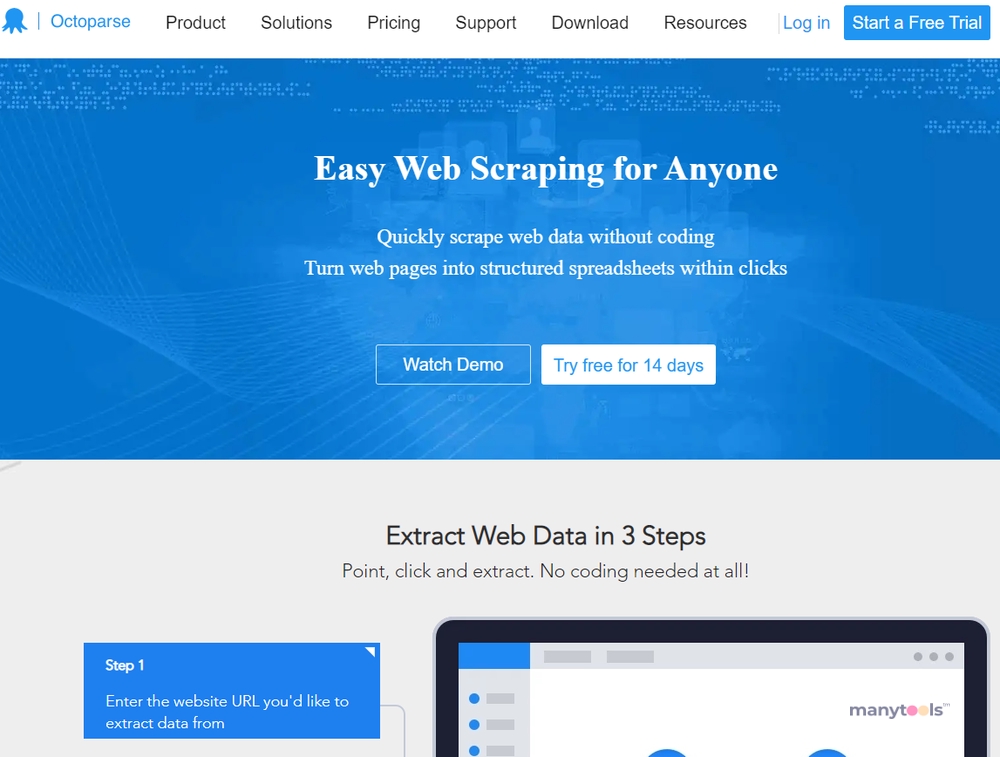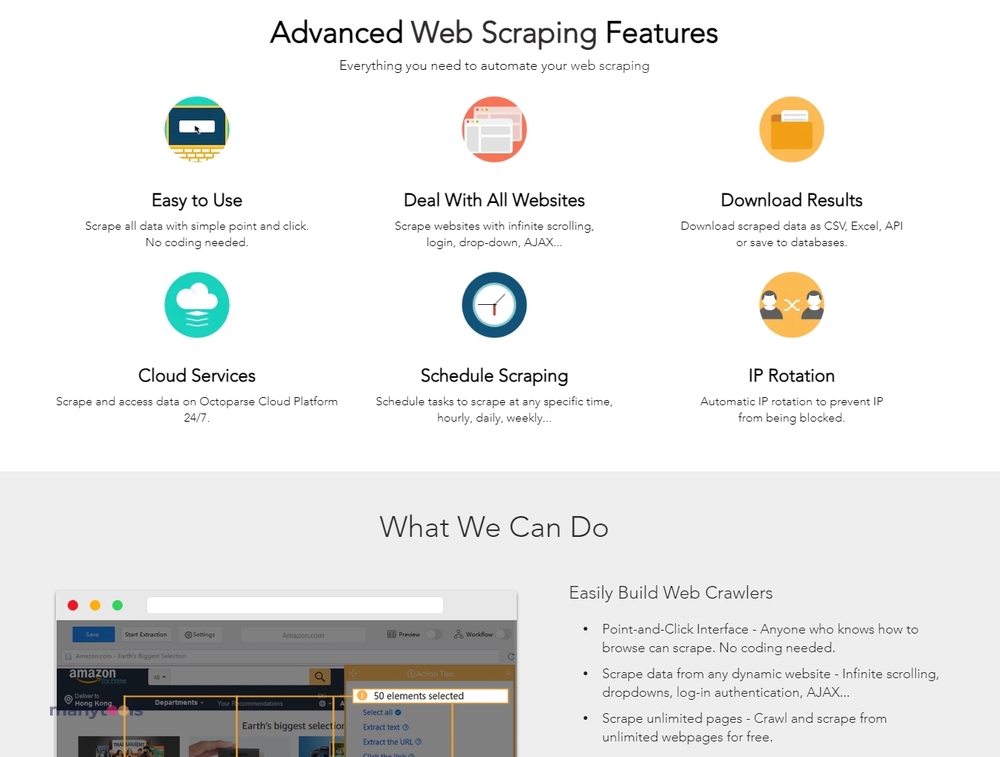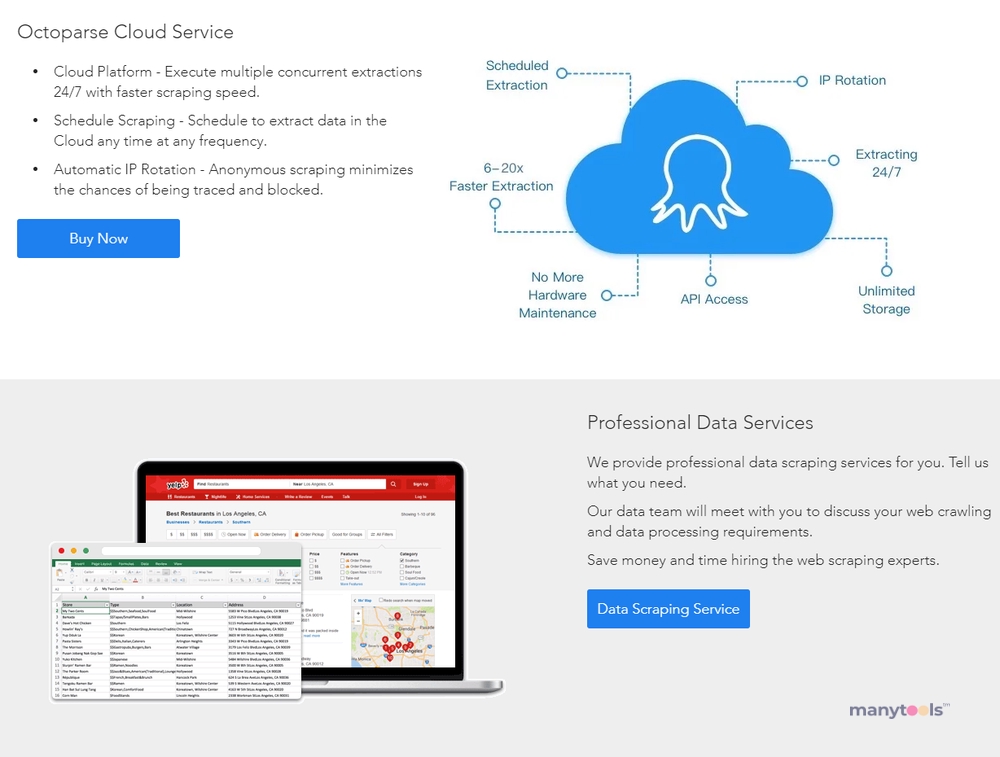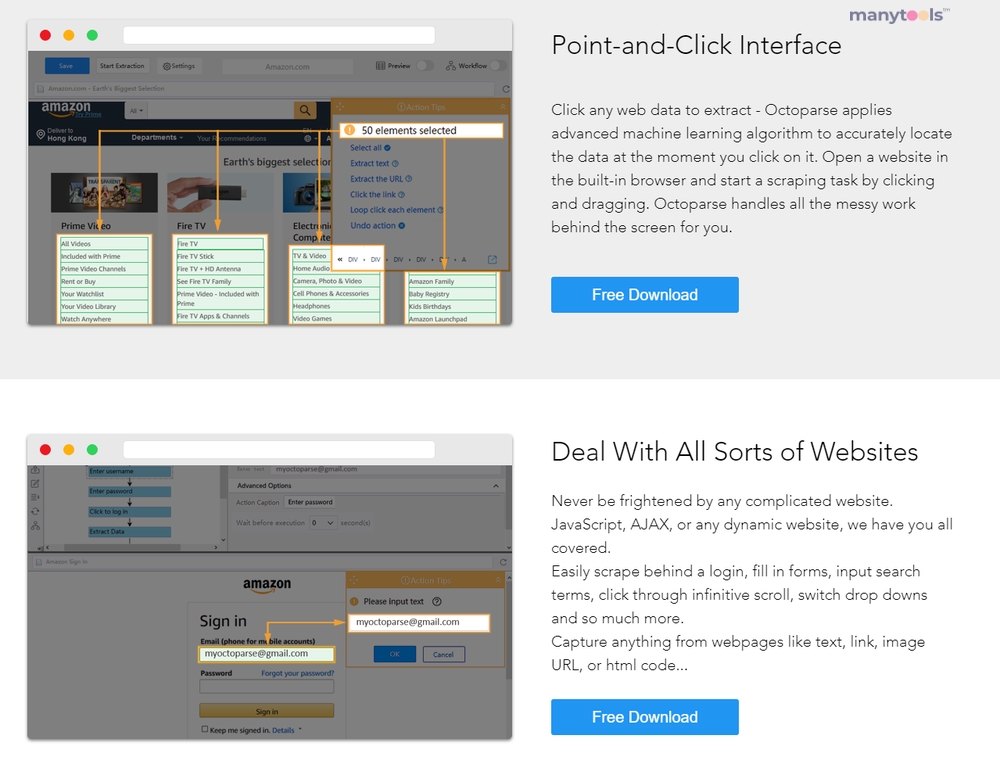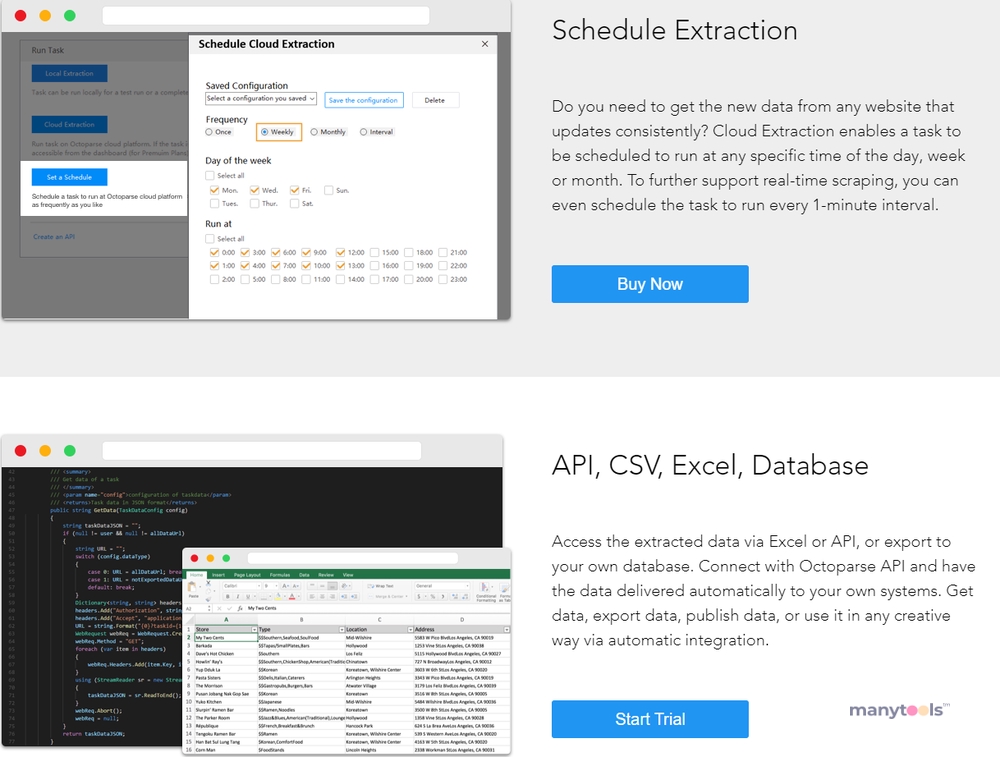 Harness the power of the digital age and bring your business to the next level with Octoparse. This web scraping tool is your ultimate ally in collecting meaningful data from various web pages in just minutes. It's time to put this no-code web crawler to work for you.
Simplifying Web Scraping for All
Octoparse believes that web scraping should be accessible to everyone, not just the tech-savvy. This intuitive platform is designed to be user-friendly, allowing even those without coding skills to navigate with ease. It truly is an easy web scraping tool for anyone who seeks valuable data without the complexity of programming.
Drive Your Business Forward
In today's data-driven world, Octoparse stands out as a tool that can propel your business forward. With its ability to provide the right data in record time, you can make informed decisions faster. Octoparse is more than just a web scraping tool, it's a bridge to the future of your business.
Free and Easy to Use
The beauty of Octoparse is it allows everyone to experience the power of web scraping without breaking the bank. This tool is free, making it an accessible resource for businesses of all sizes. Plus, with its no-code web crawler, you can start collecting data right away with no programming skills required.
A Tool That Works for You
Octoparse is a tool that works tirelessly for you, collecting data from various web pages within minutes. It's a reliable ally in your digital journey that never sleeps, always there to provide you with the data you need when you need it.
Get Started Today
There's no time like the present to start leveraging the power of web scraping for your business. Octoparse offers a free trial, allowing you to test the waters and see how web scraping can revolutionize your business operations.
A New Age of Data Collection
In conclusion, Octoparse is a powerful, easy-to-use web scraping tool that can collect data from any web page within minutes. With this no-code web crawler, you can drive your business forward with the right data. So why wait? Experience the power of web scraping today with Octoparse.
Octoparse Review: How To Scrape Website Data Without Coding
Octoparse offers a multitude of advantages, making it one of the top data extraction tools available today. Its no-coding-required feature enables users of all technical backgrounds to utilize the software. The user-friendly interface and straightforward click-point extraction system make it an easy tool to master. The extraction process can be executed locally or in the cloud, providing a quick and robust user experience. Octoparse is suitable for individuals and businesses of all sizes. The software's scraping capabilities can be optimally utilized for tracking prices, monitoring competitors, generating leads, and enhancing marketing strategies.
In summary, Octoparse is an excellent, beginner-friendly web scraper. It offers a reasonable free plan for smaller projects while also providing custom Enterprise solutions. With the free version, Octoparse allows unlimited page scraping and the creation of 10 scrapers, while the paid version features convenient task templates. The software also boasts extensive video tutorials, which help make up for the lack of online chat customer service. However, it does have some drawbacks, such as limited result extraction formats and email-only customer support.
Octoparse Review 2023 Is It Really Good Web Scraping Tool ?
Octoparse has gained popularity as a software that enables users to effortlessly extract data from the web without any coding expertise. It boasts a wealth of features and efficiently transforms semi-structured and unstructured data from websites into organized data tables. The software is particularly well-suited for the banking sector, financial services, and organizations that require rapid automation of their IT and business processes.
Other Tools Like
Octoparse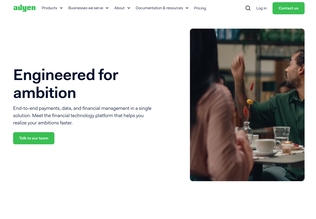 Adyen
adyen.com
Paid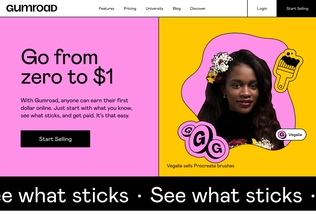 Gumroad
gumroad.com
Paid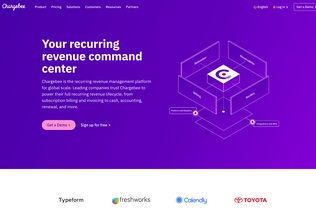 Chargebee
chargebee.com
Trial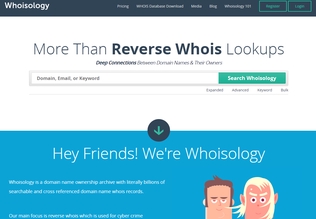 Whoisology
whoisology.com
Trial
Comments