Web Scraping Tools
Extract Data From Websites With the Best Online Tools
Using the internet has become far more complex than anyone could have ever imagined. We used to listen to our favorite songs, download movies, and enjoy the best entertainment online for so long until the business side kicked in. Today, we have thousands of online companies that are working hard to be the best in their field.
This can be done in a variety of ways and it all has to do with the most powerful weapon in the history of making - information. Obtaining useful information from different web pages is essential for your personal growth and the growth of your company. Therefore, we introduce the best web scraping tools you can use to make this happen.
Of course, the online world is full of terms we don't really know or understand and web scraping is definitely one of them. So, we are here to bring this idea closer to you and to remove every doubt about what it represents and why people do it. Also, you will find the list of the most popular web scraping software that can aid you in your progress.
What Is Web Scraping?
Companies and people are increasingly using web scraping to obtain meaningful information from the web. Product details, text, photos, customer reviews, and price comparisons are among the data types that can be scraped. Strong data extraction tools are now essential for conducting business and retaining customers since organizations scrape data to stay competitive in their sector.
The automated collecting of structured data sets from the internet is known as web scraping. Data extraction or web data extraction are other names for web scraping. Web scraping techniques are used by businesses to monitor the competition in key business sectors. It's important to remember that online scraping only refers to the legitimate gathering of publicly available material that is readily accessible online.
It excludes the selling of personal data by people or companies. Businesses that decide to use web scraping tools for their operations typically do so to help them make decisions. Online scraping quickly and efficiently gathers vast amounts of data that would normally take hours or even days to obtain manually. Another name for it is web harvesting. Let's learn more about the tools used for web harvesting.
What Are Web Scraping Tools?
Software called web scraping tools was created expressly to make the process of extracting data from websites easier. Although data extraction is a useful and frequently used technique, it can also easily become a difficult task that takes a great deal of effort and time to complete. By removing the underlying HTML code and data from a database, a web scraping tool uses bots to extract structured data and information from a website.
Usually, if you wanted to do this manually, you would have to spend a serious amount of time and a lot more money than when using a web scraper. Most of the time, the sheer size of the data that needs to be obtained is huge and it would be impossible to do it manually in a short amount of time. Any good web scraper will save you time and money.
Data scraping tools are being produced in greater and greater numbers these days. Some solutions offer scraping services and templates, which are a huge plus for businesses without in-house data scraping expertise. To configure complex scraping with some web scraping solutions, you may need to have some programming skills. As a result, it really relies on what data you want to harvest and the outcomes you want.
How Do Web Scraper Tools Work?
Software or a program is used to scrape data from a website. The name of this program is Scraper. The data needs to be scraped from a website, thus this software sends a GET request to that domain. This request results in the receipt of an HTML file that this application will analyze. Next, it searches for the data you need and converts it into the appropriate format.
Web scraping can be done in two ways: first, by visiting www via Https or a web browser, and second, by using a bot or web crawler tool. Since people are working with a ridiculous amount of data every day, they need a fast and secure solution for their needs. This is why these tools have found their use in everyday online business.
Although it is regarded as bad or unlawful, web scraping is not always terrible. Data is frequently made accessible to the general public use on official government websites. Yet, scrapers are employed because this task must be done for a large volume of data. Therefore, you can already see why these tools have become so popular.
Why Do People Use Scraping Tools for Web Data Extraction?
Sometimes, just to access data collection on a website you need to overpass a series of servers and IP addresses. The extracted data can be too large for your system to process and that is where web scrapers come to play. Here are some of the most notable advantages when it comes to using an advanced web scraper.
Great Performance and Speed
Any website and a wide variety of proxies should be able to establish an interface for application programming using a competent web scraping tool. Your extractor should ideally be available as a chrome extension and support rotating proxies. Similarly, picking an open-source web scraper gives you more flexibility and the ability to customize your scraping activities.
Many data Formats Supported
One of a few common types of data formats is used for the majority of web scraping. A comma-separated values format is the most popular of these data formats (CSV). The best web scraping solutions for your company should be able to handle CSV files because regular users of Microsoft Excel are familiar with this value. Extensible Markup Language (XML), Javascript Object Notation (JSON), and other common data formats are also used today.
Ease of Use
Although most scraping software has user guides for simple use, not everyone wants to perform the same scraping chores. While some users might choose a scraping program that works well with Windows, others could prefer one that is compatible with Mac OS. Every particular web scraper's user interface ought to be one where the user can interact with it without having to spend a lot of time getting used to the application.
Customer Support & Pricing
A web scraping tool with great customer service assistance is always a wise choice, regardless of the type you select. The top online scraping solutions frequently include round-the-clock customer support as part of their base prices. Also, the pricing is fairly metered with these tools.
Even free plans with reduced functionality are offered by some programs. Premium services often offer better monitoring and control over the data extraction process itself. Also, compared to free web scrapers, subscription plans typically permit a considerably greater level of data extraction at a higher volume.
What Are the Best Web Scraping Tools?
When you have some really serious competition online and you wish to do whatever you can to outscore them, you need the best tools at your side. So, if your business is centered around data scraping, you will appreciate the list we have created for you. It includes 12+ most popular and powerful scraping tools you can pick out today.
The first ones you will see on it are the ones that most people are trusting and using. They are Screaming Frog SEO Spider, Scrapy, ParseHub, and Octoparse. These four tools are the absolute leaders of this important category and they have advanced features that will make your data scraping solutions seem like a walk in the park. Your web scraping library will become huge after using them.
Also, there are other web scraping tools we have to offer and some of them are Apify, Diffbot, ScrapeBox, WebScraper, and many others. Of course, our list gets updated whenever it is possible. So, if you haven't found a tool that matches your needs, make sure you come back sometime later and check our updated list to find the best web scraping tool for you.
Is There A Free Trial or a Free Version of These Tools?
If you need scraping tools for multiple pages that will save you money and time, you have come to the right place. Any web page can be accessed by these tools and any HTML data can be collected. Most people think about paid access with these tools but we are here to tell you that you can get their basic features for free.
Most of them offer free trial access for a limited amount of time and, after that, you need to become a premium member in order to access premium proxies. A free trial is excellent for a short run but you need a full version if you really want to make a difference and store data from all around the web. Honestly, the pricing is not even too high.
Basically, for the tools in this category, you can find prices from $9.00 month to $299.00 a month. That is a huge difference but the tools that offer such a high payment option are definitely packed with everything you need. Still, if you want them for free, you can get them. This practice will become your standard road to success.
Final Thoughts?
If you need software to extract data from the world's biggest websites and web pages, you have come to the right place. Our list of 12+ amazing web scraping tools will come with basic and advanced features to make your data retention perfect and to help you propel your business higher than your competitors.
Show more
Comparison Web Scraping Tools
#Name

Popularity

Features

Free

Price

Platform

1.

Screaming Frog SEO Spider

XML Sitemaps

Quickly create XML Sitemaps and Image XML Sitemaps, with advanced configuration over URLs to include last modified, priority, and change frequency.

Audit Redirects

Find temporary and permanent redirects, identify redirect chains and loops, or upload a list of URLs to audit in a site migration.

Broken Links

Crawl a website instantly and find broken links (404s) and server errors. Bulk export the errors and source URLs to fix or send to a developer.

Data Extraction

Collect any data from the HTML of a web page using CSS Path, XPath, or regex. This might include social meta tags, additional headings, prices, SKUs, or more!

XML Sitemaps

Quickly create XML Sitemaps and Image XML Sitemaps, with advanced configuration over URLs to include last modified, priority, and change frequency.

Audit Redirects

Find temporary and permanent redirects, identify redirect chains and loops, or upload a list of URLs to audit in a site migration.

Broken Links

Crawl a website instantly and find broken links (404s) and server errors. Bulk export the errors and source URLs to fix or send to a developer.

Data Extraction

Collect any data from the HTML of a web page using CSS Path, XPath, or regex. This might include social meta tags, additional headings, prices, SKUs, or more!

Duplicate Content

Discover exact duplicate URLs with an md5 algorithmic check, partially duplicated elements such as page titles, descriptions, or headings, and find low-content pages.

JavaScript Crawling

Render web pages using the integrated Chromium WRS to crawl dynamic, JavaScript-rich websites and frameworks, such as Angular, React, and Vue.js.

Page Analysis

Analyse page titles and meta descriptions during a crawl and identify those that are too long, short, missing, or duplicated across your site.

Review Robots

View URLs blocked by robots.txt, meta robots, or X-Robots-Tag directives such as 'noindex' or 'nofollow', as well as canonicals and rel="next" and rel="prev".

Schedule Audits

Schedule crawls to run at chosen intervals and auto-export crawl data to any location, including Google Sheets. Or automate entirely via the command line.

2.

Scrapy

XML Sitemaps

Quickly create XML Sitemaps and Image XML Sitemaps, with advanced configuration over URLs to include last modified, priority, and change frequency.

Audit Redirects

Find temporary and permanent redirects, identify redirect chains and loops, or upload a list of URLs to audit in a site migration.

Data Extraction

Collect any data from the HTML of a web page using CSS Path, XPath, or regex. This might include social meta tags, additional headings, prices, SKUs, or more!

Duplicate Content

Discover exact duplicate URLs with an md5 algorithmic check, partially duplicated elements such as page titles, descriptions, or headings, and find low-content pages.

XML Sitemaps

Quickly create XML Sitemaps and Image XML Sitemaps, with advanced configuration over URLs to include last modified, priority, and change frequency.

Audit Redirects

Find temporary and permanent redirects, identify redirect chains and loops, or upload a list of URLs to audit in a site migration.

Data Extraction

Collect any data from the HTML of a web page using CSS Path, XPath, or regex. This might include social meta tags, additional headings, prices, SKUs, or more!

Duplicate Content

Discover exact duplicate URLs with an md5 algorithmic check, partially duplicated elements such as page titles, descriptions, or headings, and find low-content pages.

JavaScript Crawling

Render web pages using the integrated Chromium WRS to crawl dynamic, JavaScript-rich websites and frameworks, such as Angular, React, and Vue.js.

Page Analysis

Analyse page titles and meta descriptions during a crawl and identify those that are too long, short, missing, or duplicated across your site.

Review Robots

View URLs blocked by robots.txt, meta robots, or X-Robots-Tag directives such as 'noindex' or 'nofollow', as well as canonicals and rel="next" and rel="prev".

Schedule Audits

Schedule crawls to run at chosen intervals and auto-export crawl data to any location, including Google Sheets. Or automate entirely via the command line.

3.

ParseHub

XML Sitemaps

Quickly create XML Sitemaps and Image XML Sitemaps, with advanced configuration over URLs to include last modified, priority, and change frequency.

Data Extraction

Collect any data from the HTML of a web page using CSS Path, XPath, or regex. This might include social meta tags, additional headings, prices, SKUs, or more!

Duplicate Content

Discover exact duplicate URLs with an md5 algorithmic check, partially duplicated elements such as page titles, descriptions, or headings, and find low-content pages.

JavaScript Crawling

Render web pages using the integrated Chromium WRS to crawl dynamic, JavaScript-rich websites and frameworks, such as Angular, React, and Vue.js.

XML Sitemaps

Quickly create XML Sitemaps and Image XML Sitemaps, with advanced configuration over URLs to include last modified, priority, and change frequency.

Data Extraction

Collect any data from the HTML of a web page using CSS Path, XPath, or regex. This might include social meta tags, additional headings, prices, SKUs, or more!

Duplicate Content

Discover exact duplicate URLs with an md5 algorithmic check, partially duplicated elements such as page titles, descriptions, or headings, and find low-content pages.

JavaScript Crawling

Render web pages using the integrated Chromium WRS to crawl dynamic, JavaScript-rich websites and frameworks, such as Angular, React, and Vue.js.

Page Analysis

Analyse page titles and meta descriptions during a crawl and identify those that are too long, short, missing, or duplicated across your site.

Review Robots

View URLs blocked by robots.txt, meta robots, or X-Robots-Tag directives such as 'noindex' or 'nofollow', as well as canonicals and rel="next" and rel="prev".

Schedule Audits

Schedule crawls to run at chosen intervals and auto-export crawl data to any location, including Google Sheets. Or automate entirely via the command line.

4.

Octoparse

XML Sitemaps

Quickly create XML Sitemaps and Image XML Sitemaps, with advanced configuration over URLs to include last modified, priority, and change frequency.

Audit Redirects

Find temporary and permanent redirects, identify redirect chains and loops, or upload a list of URLs to audit in a site migration.

Data Extraction

Collect any data from the HTML of a web page using CSS Path, XPath, or regex. This might include social meta tags, additional headings, prices, SKUs, or more!

Duplicate Content

Discover exact duplicate URLs with an md5 algorithmic check, partially duplicated elements such as page titles, descriptions, or headings, and find low-content pages.

XML Sitemaps

Quickly create XML Sitemaps and Image XML Sitemaps, with advanced configuration over URLs to include last modified, priority, and change frequency.

Audit Redirects

Find temporary and permanent redirects, identify redirect chains and loops, or upload a list of URLs to audit in a site migration.

Data Extraction

Collect any data from the HTML of a web page using CSS Path, XPath, or regex. This might include social meta tags, additional headings, prices, SKUs, or more!

Duplicate Content

Discover exact duplicate URLs with an md5 algorithmic check, partially duplicated elements such as page titles, descriptions, or headings, and find low-content pages.

JavaScript Crawling

Render web pages using the integrated Chromium WRS to crawl dynamic, JavaScript-rich websites and frameworks, such as Angular, React, and Vue.js.

Page Analysis

Analyse page titles and meta descriptions during a crawl and identify those that are too long, short, missing, or duplicated across your site.

Review Robots

View URLs blocked by robots.txt, meta robots, or X-Robots-Tag directives such as 'noindex' or 'nofollow', as well as canonicals and rel="next" and rel="prev".

Schedule Audits

Schedule crawls to run at chosen intervals and auto-export crawl data to any location, including Google Sheets. Or automate entirely via the command line.

5.

Apify

XML Sitemaps

Quickly create XML Sitemaps and Image XML Sitemaps, with advanced configuration over URLs to include last modified, priority, and change frequency.

Audit Redirects

Find temporary and permanent redirects, identify redirect chains and loops, or upload a list of URLs to audit in a site migration.

Broken Links

Crawl a website instantly and find broken links (404s) and server errors. Bulk export the errors and source URLs to fix or send to a developer.

Data Extraction

Collect any data from the HTML of a web page using CSS Path, XPath, or regex. This might include social meta tags, additional headings, prices, SKUs, or more!

XML Sitemaps

Quickly create XML Sitemaps and Image XML Sitemaps, with advanced configuration over URLs to include last modified, priority, and change frequency.

Audit Redirects

Find temporary and permanent redirects, identify redirect chains and loops, or upload a list of URLs to audit in a site migration.

Broken Links

Crawl a website instantly and find broken links (404s) and server errors. Bulk export the errors and source URLs to fix or send to a developer.

Data Extraction

Collect any data from the HTML of a web page using CSS Path, XPath, or regex. This might include social meta tags, additional headings, prices, SKUs, or more!

Duplicate Content

Discover exact duplicate URLs with an md5 algorithmic check, partially duplicated elements such as page titles, descriptions, or headings, and find low-content pages.

JavaScript Crawling

Render web pages using the integrated Chromium WRS to crawl dynamic, JavaScript-rich websites and frameworks, such as Angular, React, and Vue.js.

Page Analysis

Analyse page titles and meta descriptions during a crawl and identify those that are too long, short, missing, or duplicated across your site.

Schedule Audits

Schedule crawls to run at chosen intervals and auto-export crawl data to any location, including Google Sheets. Or automate entirely via the command line.

6.

Diffbot

XML Sitemaps

Quickly create XML Sitemaps and Image XML Sitemaps, with advanced configuration over URLs to include last modified, priority, and change frequency.

Audit Redirects

Find temporary and permanent redirects, identify redirect chains and loops, or upload a list of URLs to audit in a site migration.

Data Extraction

Collect any data from the HTML of a web page using CSS Path, XPath, or regex. This might include social meta tags, additional headings, prices, SKUs, or more!

Duplicate Content

Discover exact duplicate URLs with an md5 algorithmic check, partially duplicated elements such as page titles, descriptions, or headings, and find low-content pages.

XML Sitemaps

Quickly create XML Sitemaps and Image XML Sitemaps, with advanced configuration over URLs to include last modified, priority, and change frequency.

Audit Redirects

Find temporary and permanent redirects, identify redirect chains and loops, or upload a list of URLs to audit in a site migration.

Data Extraction

Collect any data from the HTML of a web page using CSS Path, XPath, or regex. This might include social meta tags, additional headings, prices, SKUs, or more!

Duplicate Content

Discover exact duplicate URLs with an md5 algorithmic check, partially duplicated elements such as page titles, descriptions, or headings, and find low-content pages.

Page Analysis

Analyse page titles and meta descriptions during a crawl and identify those that are too long, short, missing, or duplicated across your site.

Review Robots

View URLs blocked by robots.txt, meta robots, or X-Robots-Tag directives such as 'noindex' or 'nofollow', as well as canonicals and rel="next" and rel="prev".

Schedule Audits

Schedule crawls to run at chosen intervals and auto-export crawl data to any location, including Google Sheets. Or automate entirely via the command line.

7.

ScrapeBox

XML Sitemaps

Quickly create XML Sitemaps and Image XML Sitemaps, with advanced configuration over URLs to include last modified, priority, and change frequency.

Audit Redirects

Find temporary and permanent redirects, identify redirect chains and loops, or upload a list of URLs to audit in a site migration.

Broken Links

Crawl a website instantly and find broken links (404s) and server errors. Bulk export the errors and source URLs to fix or send to a developer.

Data Extraction

Collect any data from the HTML of a web page using CSS Path, XPath, or regex. This might include social meta tags, additional headings, prices, SKUs, or more!

XML Sitemaps

Quickly create XML Sitemaps and Image XML Sitemaps, with advanced configuration over URLs to include last modified, priority, and change frequency.

Audit Redirects

Find temporary and permanent redirects, identify redirect chains and loops, or upload a list of URLs to audit in a site migration.

Broken Links

Crawl a website instantly and find broken links (404s) and server errors. Bulk export the errors and source URLs to fix or send to a developer.

Data Extraction

Collect any data from the HTML of a web page using CSS Path, XPath, or regex. This might include social meta tags, additional headings, prices, SKUs, or more!

Duplicate Content

Discover exact duplicate URLs with an md5 algorithmic check, partially duplicated elements such as page titles, descriptions, or headings, and find low-content pages.

Page Analysis

Analyse page titles and meta descriptions during a crawl and identify those that are too long, short, missing, or duplicated across your site.

8.

Mozenda

XML Sitemaps

Quickly create XML Sitemaps and Image XML Sitemaps, with advanced configuration over URLs to include last modified, priority, and change frequency.

Data Extraction

Collect any data from the HTML of a web page using CSS Path, XPath, or regex. This might include social meta tags, additional headings, prices, SKUs, or more!

Duplicate Content

Discover exact duplicate URLs with an md5 algorithmic check, partially duplicated elements such as page titles, descriptions, or headings, and find low-content pages.

JavaScript Crawling

Render web pages using the integrated Chromium WRS to crawl dynamic, JavaScript-rich websites and frameworks, such as Angular, React, and Vue.js.

XML Sitemaps

Quickly create XML Sitemaps and Image XML Sitemaps, with advanced configuration over URLs to include last modified, priority, and change frequency.

Data Extraction

Collect any data from the HTML of a web page using CSS Path, XPath, or regex. This might include social meta tags, additional headings, prices, SKUs, or more!

Duplicate Content

Discover exact duplicate URLs with an md5 algorithmic check, partially duplicated elements such as page titles, descriptions, or headings, and find low-content pages.

JavaScript Crawling

Render web pages using the integrated Chromium WRS to crawl dynamic, JavaScript-rich websites and frameworks, such as Angular, React, and Vue.js.

Page Analysis

Analyse page titles and meta descriptions during a crawl and identify those that are too long, short, missing, or duplicated across your site.

Schedule Audits

Schedule crawls to run at chosen intervals and auto-export crawl data to any location, including Google Sheets. Or automate entirely via the command line.

9.

Botster

XML Sitemaps

Quickly create XML Sitemaps and Image XML Sitemaps, with advanced configuration over URLs to include last modified, priority, and change frequency.

Data Extraction

Collect any data from the HTML of a web page using CSS Path, XPath, or regex. This might include social meta tags, additional headings, prices, SKUs, or more!

Page Analysis

Analyse page titles and meta descriptions during a crawl and identify those that are too long, short, missing, or duplicated across your site.

XML Sitemaps

Quickly create XML Sitemaps and Image XML Sitemaps, with advanced configuration over URLs to include last modified, priority, and change frequency.

Data Extraction

Collect any data from the HTML of a web page using CSS Path, XPath, or regex. This might include social meta tags, additional headings, prices, SKUs, or more!

Page Analysis

Analyse page titles and meta descriptions during a crawl and identify those that are too long, short, missing, or duplicated across your site.

10.

Netpeak Spider

XML Sitemaps

Quickly create XML Sitemaps and Image XML Sitemaps, with advanced configuration over URLs to include last modified, priority, and change frequency.

Broken Links

Crawl a website instantly and find broken links (404s) and server errors. Bulk export the errors and source URLs to fix or send to a developer.

Data Extraction

Collect any data from the HTML of a web page using CSS Path, XPath, or regex. This might include social meta tags, additional headings, prices, SKUs, or more!

Duplicate Content

Discover exact duplicate URLs with an md5 algorithmic check, partially duplicated elements such as page titles, descriptions, or headings, and find low-content pages.

XML Sitemaps

Quickly create XML Sitemaps and Image XML Sitemaps, with advanced configuration over URLs to include last modified, priority, and change frequency.

Broken Links

Crawl a website instantly and find broken links (404s) and server errors. Bulk export the errors and source URLs to fix or send to a developer.

Data Extraction

Collect any data from the HTML of a web page using CSS Path, XPath, or regex. This might include social meta tags, additional headings, prices, SKUs, or more!

Duplicate Content

Discover exact duplicate URLs with an md5 algorithmic check, partially duplicated elements such as page titles, descriptions, or headings, and find low-content pages.

JavaScript Crawling

Render web pages using the integrated Chromium WRS to crawl dynamic, JavaScript-rich websites and frameworks, such as Angular, React, and Vue.js.

Page Analysis

Analyse page titles and meta descriptions during a crawl and identify those that are too long, short, missing, or duplicated across your site.

11.

A-Parser

XML Sitemaps

Quickly create XML Sitemaps and Image XML Sitemaps, with advanced configuration over URLs to include last modified, priority, and change frequency.

Page Analysis

Analyse page titles and meta descriptions during a crawl and identify those that are too long, short, missing, or duplicated across your site.

XML Sitemaps

Quickly create XML Sitemaps and Image XML Sitemaps, with advanced configuration over URLs to include last modified, priority, and change frequency.

Page Analysis

Analyse page titles and meta descriptions during a crawl and identify those that are too long, short, missing, or duplicated across your site.

12.

WebScraper

XML Sitemaps

Quickly create XML Sitemaps and Image XML Sitemaps, with advanced configuration over URLs to include last modified, priority, and change frequency.

Audit Redirects

Find temporary and permanent redirects, identify redirect chains and loops, or upload a list of URLs to audit in a site migration.

Data Extraction

Collect any data from the HTML of a web page using CSS Path, XPath, or regex. This might include social meta tags, additional headings, prices, SKUs, or more!

Duplicate Content

Discover exact duplicate URLs with an md5 algorithmic check, partially duplicated elements such as page titles, descriptions, or headings, and find low-content pages.

XML Sitemaps

Quickly create XML Sitemaps and Image XML Sitemaps, with advanced configuration over URLs to include last modified, priority, and change frequency.

Audit Redirects

Find temporary and permanent redirects, identify redirect chains and loops, or upload a list of URLs to audit in a site migration.

Data Extraction

Collect any data from the HTML of a web page using CSS Path, XPath, or regex. This might include social meta tags, additional headings, prices, SKUs, or more!

Duplicate Content

Discover exact duplicate URLs with an md5 algorithmic check, partially duplicated elements such as page titles, descriptions, or headings, and find low-content pages.

Page Analysis

Analyse page titles and meta descriptions during a crawl and identify those that are too long, short, missing, or duplicated across your site.

Schedule Audits

Schedule crawls to run at chosen intervals and auto-export crawl data to any location, including Google Sheets. Or automate entirely via the command line.

Frequently Asked

Questions

Find answers to the most asked questions below.
What Is Web Scraping?
Web scraping is a process of extracting data from websites automatically by using specialized tools or software. It involves downloading a web page and extracting useful data from it, which can be used for various purposes like content aggregation, data mining, price comparison, etc. Web scraping tools can be used to extract both structured and unstructured data from web pages.
What Are the Benefits of Using Web Scraping Tools?
Web scraping tools are extremely useful when it comes to collecting large amounts of data from various web sources. They can help save time and money as they automate the process of data extraction, allowing you to focus on other important tasks. The data gathered through web scraping can also be used for data analysis and to make informed decisions.
What Are the Different Types of Web Scraping Tools?
There are many different types of web scraping tools available on the market. Some of the most popular ones include web crawlers, web spiders, web data extractors, web scraping API's, web scraping frameworks, and more. Each of these tools has their own advantages and disadvantages and can be used for different purposes.
Are Web Scraping Tools Difficult to Use?
The complexity of web scraping tools can vary depending on which one you are using. Some tools are designed to be user-friendly and require minimal technical knowledge, while others may require a bit more expertise to use. However, most web scraping tools come with detailed instructions and tutorials to help users get started.
How Can I Use Web Scraping Tools Legally?
It is important to make sure that you are using web scraping tools in a legal and responsible way. Generally, it is best to avoid scraping websites that have clear terms of use or privacy policies that prohibit web scraping. Make sure to read the terms of service of the website you are scraping before you start the process.
Other
Best Rated

Tools for Designers
Most Popular

Tools & Categories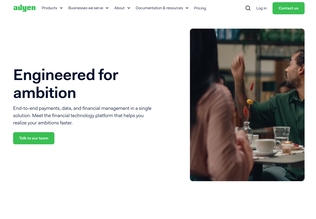 Adyen
adyen.com
Free
Paid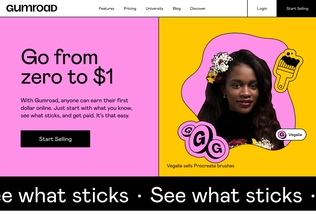 Gumroad
gumroad.com
Free
Paid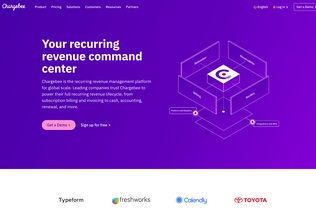 Chargebee
chargebee.com
Free
Trial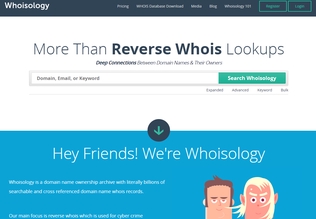 Whoisology
whoisology.com
Free
Trial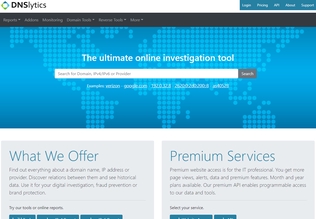 DNSlytics
dnslytics.com
Free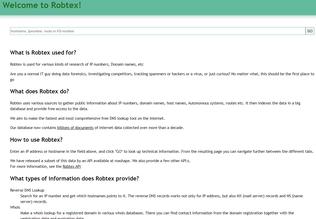 Robtex
robtex.com
Free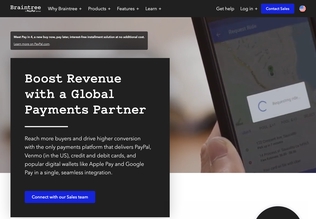 Braintree Payments
braintreepayments.com
Free
Paid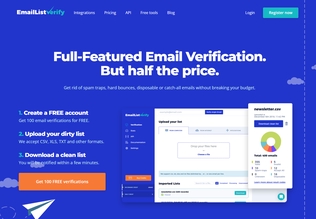 EmailListVerify
emaillistverify.com
Free
Paid