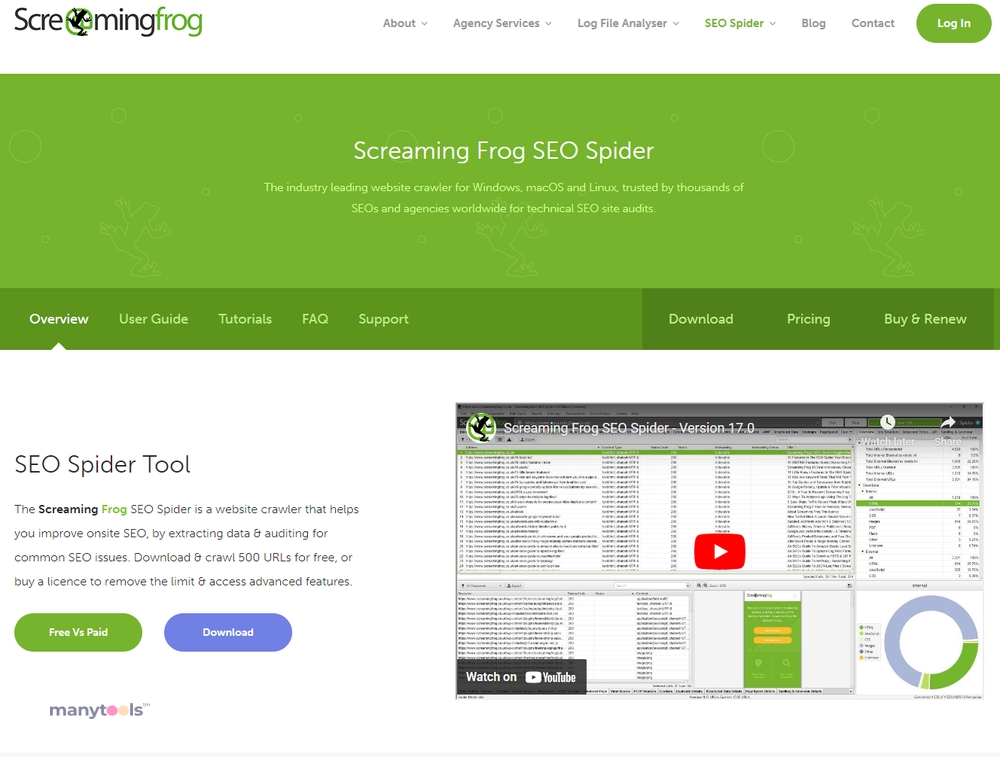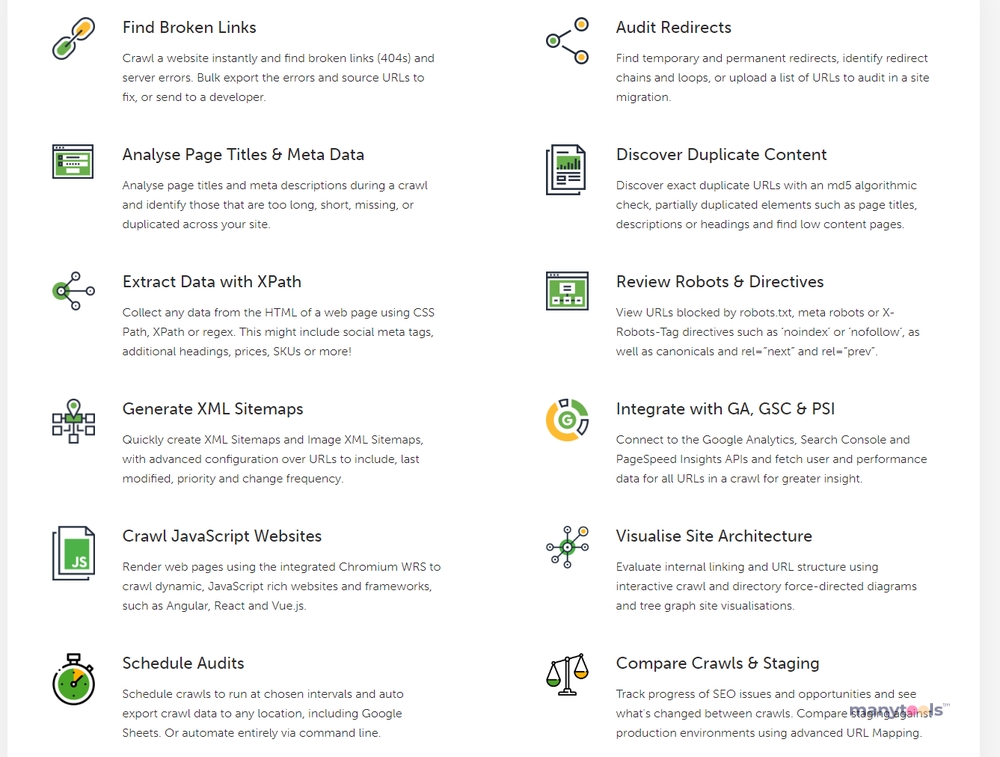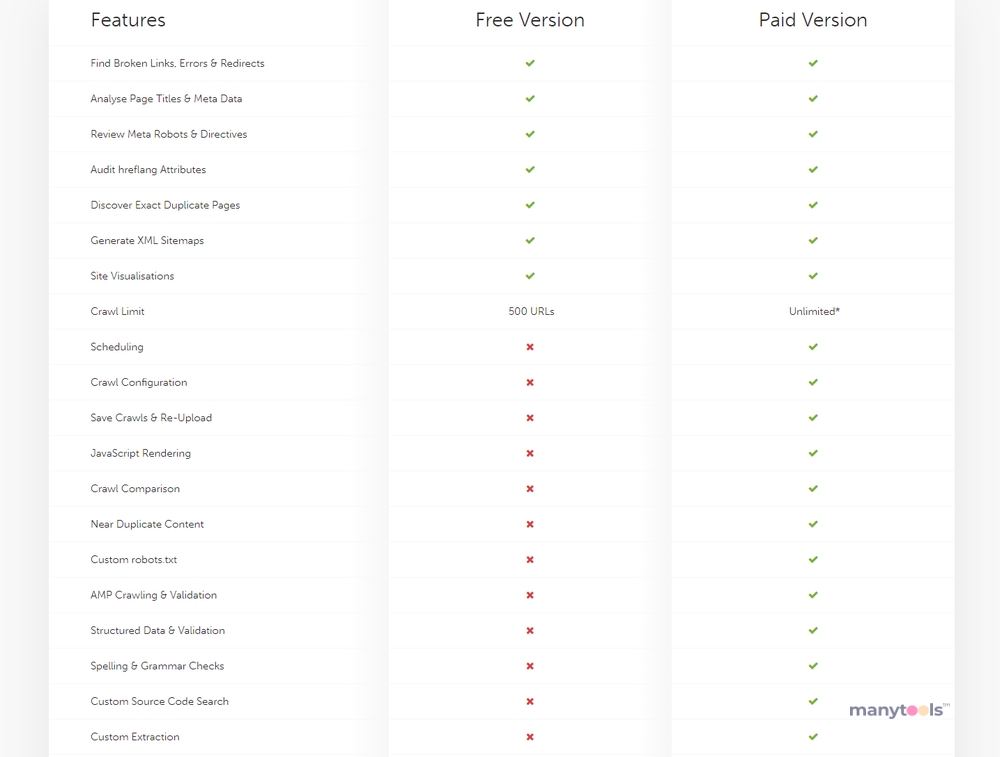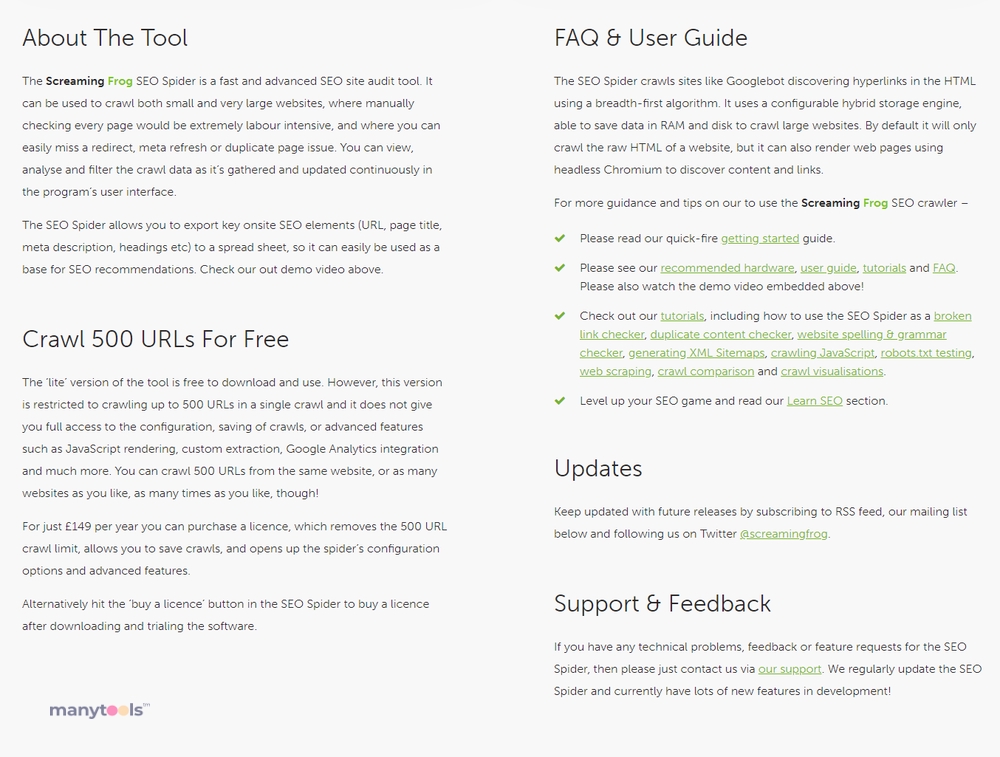 A Must-Have Tool for SEO Professionals
If you're looking to optimize your website for search engines, Screaming Frog SEO Spider is a compelling tool to consider. This advanced website crawler, designed for Windows, macOS, and Ubuntu, is widely acknowledged by SEOs and agencies for executing comprehensive technical SEO site audits.
Improve Your Website's SEO Performance
Screaming Frog SEO Spider is not just a tool; it's a game-changer for anyone serious about their website's SEO. It offers a deep dive into your website, analyzing all pages for SEO-friendliness. It checks for broken links, analyzes meta data, and even generates XML sitemaps - all crucial elements in the SEO world.
Trusted by the Best in the Business
Thousands of SEO professionals and agencies worldwide trust Screaming Frog SEO Spider. This speaks volumes about its efficiency and effectiveness. When you use this tool, you're in good company, leveraging a solution that's been tried and tested by the best in the business.
User-Friendly Interface
Despite its advanced capabilities, Screaming Frog SEO Spider is surprisingly user-friendly. Its intuitive interface makes it easy for users of all experience levels to navigate and use the tool effectively.
Uncover Hidden SEO Opportunities
One of the standout features of Screaming Frog SEO Spider is its ability to uncover hidden SEO opportunities. It helps you identify areas that you may have overlooked, such as duplicate content, missing alt tags, or URLs that are too long.
Flexible and Versatile
Whether you're a solo SEO practitioner or part of an agency, Screaming Frog SEO Spider fits into your workflow. It's robust enough to handle large websites yet flexible enough to cater to smaller, more specific tasks.
Final Thoughts
Screaming Frog SEO Spider is a fantastic tool that can revolutionize your approach to SEO. It's a trusted choice among industry professionals, offering a comprehensive suite of features that can help your website reach its full SEO potential. With Screaming Frog SEO Spider, you're not just optimizing your website for search engines; you're setting it up for success.
Other Tools Like
Screaming Frog SEO Spider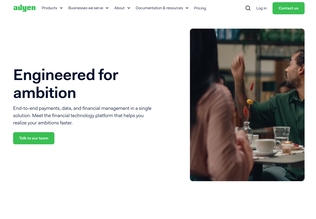 Adyen
adyen.com
Paid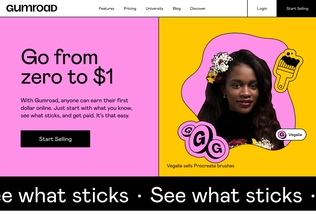 Gumroad
gumroad.com
Paid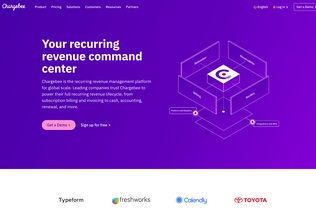 Chargebee
chargebee.com
Trial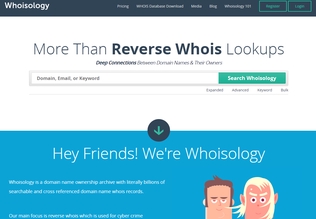 Whoisology
whoisology.com
Trial
Comments